Looking for style, warmth and protection, both on and off your motorcycle? Look no further than the Macna Habitat with a hoodie... Review: BikeReview
With the winter weather closed in, Link International sent out a Macna Habitat jacket to test, with this particular jacket featuring a camo exterior, hood and stylish overall design, which makes the Habitat an ideal motorcycle jacket that can also be worn casually off the bike.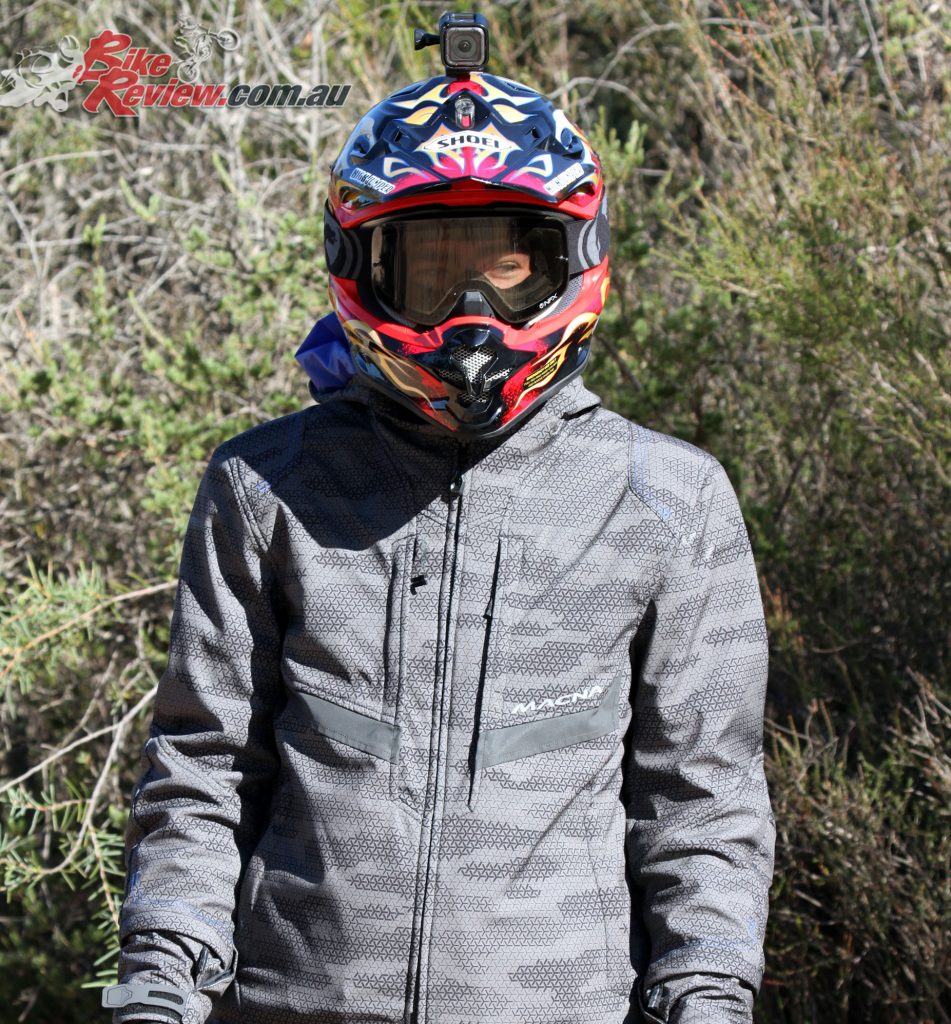 The Habitat is a road jacket, which is what I use it for mainly, but on the road/trail WR I still use it on the dirt and it is actually great there as well. The exterior polyester softshell is a bit of a change from the regular heavy duty textile materials you generally see, with Safe Tech CE Level 2 shoulder armour plus CE Level 1 elbow protection, and a 12mm EVA foam back protector pad, ensuring a solid level of protection in these areas.
Waterproofing is provided by a Raintex internal liner which can be removed, with thermal materials also boosting comfort in the winter weather. There's even front and rear venting which can be unzipped for better air-flow, but with weather remaining warm I didn't have all that much use for these vents!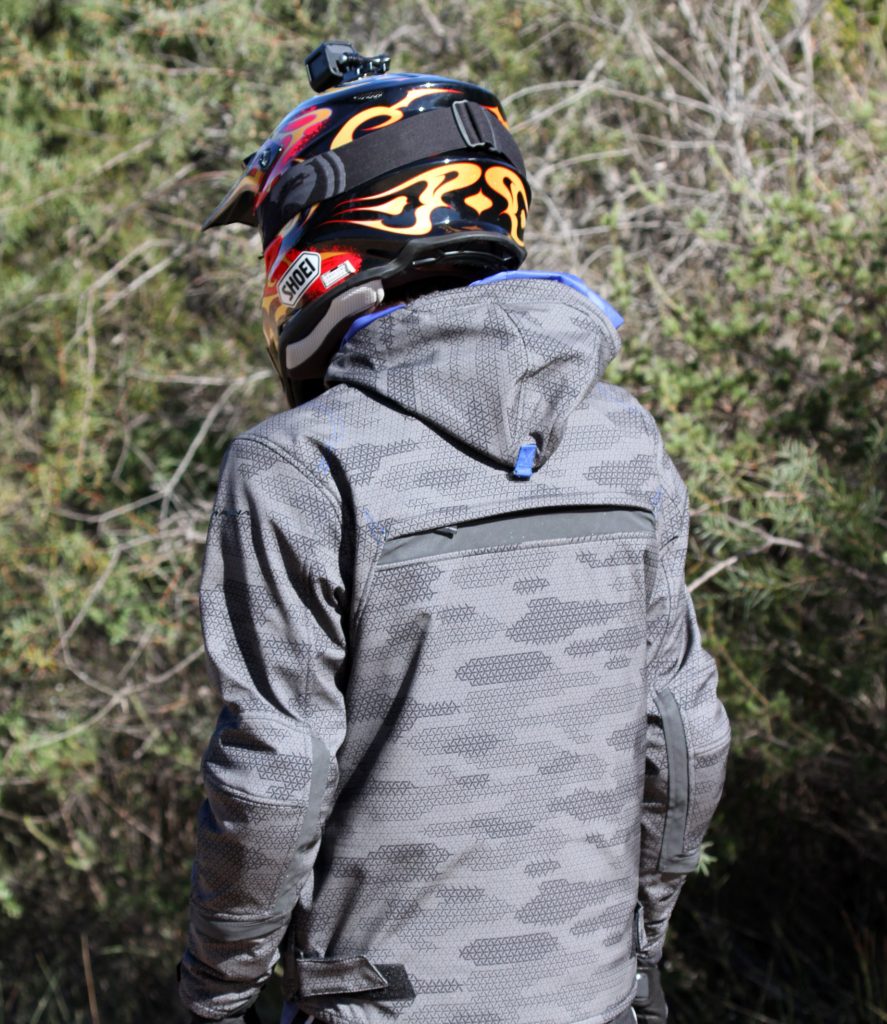 Fit is also a strong point, with the tailored looking jacket proving perfect for me in a Large, which is my usual sizing, with the arms just long enough, making them ideal off the bike, while a long pair of gauntlets ensures a good seal at the wrists in the really cold riding weather.
I wouldn't mind the sleeves being a tiny big longer, however that would cut down on the stle factor off the bike and if I'm honest, I think that's a huge selling point here.
The Habitat jacket itself is comfortable and warm, with only the coolest winter mornings really getting past the insulation – if I was just wearing a T-shirt underneath, which is pretty good when you're doing 110km/h on the freeway with no wind protection.
For lower speeds, and more general use, the jacket is plenty warm enough, but on warmer days doing a bit of off-roading or being stuck in really bad traffic you'd want to remove that waterproof liner and allow the jacket to breathe more.
The hood is definitely an off-bike item, which clips into place and you can't clip it in while wearing the jacket, at least not with my level of co-ordination. Once clipped in, it proved secure, and on really cold days off the bike I massively appreciated the extra protection from the cold.
Waterproofing also proved strong in the light rain and very misty mornings I've ridden in, as well as doing a great job going through some large puddles. I haven't done some extreme downpours, but so far that waterproof liner has done the job, and the good neck, waist and wrist closures help ensure there's no water getting in.
The neck enclosure is also comfortable and doesn't strangle me, which is something I find with some jackets, while still offering a good level of protection to the neck.
A single inner pocket behind the main zip offers room for a wallet or mobile phone and is a convenient location, while two external pockets are roomy enough to accommodate keys, mobile, wallet and a garage remote.
Overall I'm really impressed with the Macna Habitat jacket, it offers good comfort and protection on the bike and looks great, meaning it can be worn off the bike with ease, and would also pass for a stylish winter jacket.
Priced at $379.95 is pretty normal for a good winter motorcycle jacket, but the Habitat feels like a two-in-one kind of deal for use off the bike, and removing that waterproof and thermal lining does mean you've got a jacket suitable for a much larger range of weather.
Additional features like the back pocket, and belt loop just add to the utility and make for a good all-round jacket. Perhaps not a full touring 1000km a day option, but certainly a good winter/suburban option.
The Macna Habitat jacket is available from Macna stockists or you can check out the full range at https://macnaridinggear.com.au. It is available for $379.95 RRP, in men's sizes Small to 3XL in Grey/Black/Camo.
Macna Habitat Jacket features:
Polyester softshell, polyester mesh
Detachable waterproof Raintex liner with thermal materials.
Nighteye reflection
Safe Tech CE Level 2 shoulder armour
Level 1 elbow armour
CE back protector prepared – fitted with a 12mm EVA foam back pad.
Air panels in chest and back
Back pocket
Belt loop
Zip grip
Hoody holder
Mens sizes Small to 3XL.
The Verdict | Gear Review: 2019 Macna Habitat Camo Winter Jacket