The Explorer glove offers a more off-road/adventure orientated version of the great DRIRIDER Adventure 2 glove to good effect. Here is our review...
One of my favourite gloves is the DRIRIDER Adventure 2 winter glove, which is warm, light, waterproof and does a great job in winter, all at a competitive price. The DRIRIDER Explorer is very similar but features some more adventure-riding styled features, retaining a competitive price of $69.95 RRP.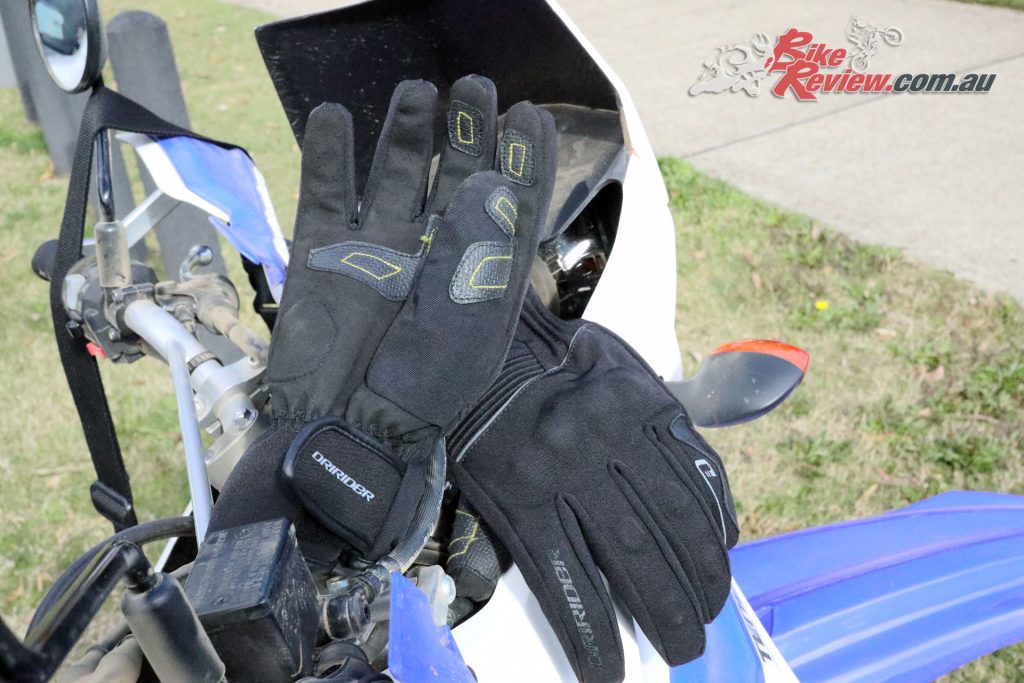 A relatively light overall cool season glove the Explorer features knuckle armour and Clarino palms, a leather substitute popular in heavy-duty gear, as well as the 'Sure Grip' material across the palm, which is a roughly textured strip that aims to enhance feel. As your adventures get a bit more… adventurous, this makes sense, as holding onto the controls becomes extremely important, especially over rough terrain.
A great fit in Large the Explorer impressed by being just right in finger length and proportions, with a full range of movement, and most importantly providing good levels of protection from the wind on the freeway at normal speeds – which granted was tested with Barkbusters, but performed better than other heavier winter gloves in similar situations.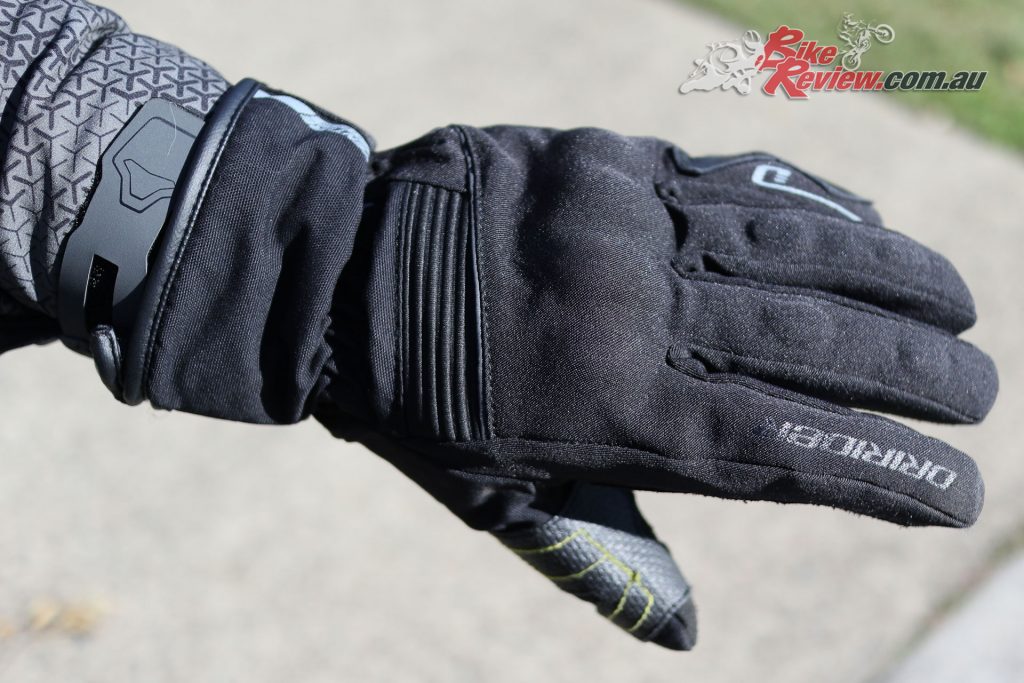 Go for long enough in cool enough conditions and nothing but heated grips keep your hands warm long term – unless you really layer up, but these certainly did the trick on the cold mornings for normal periods of an hour or two.
A gauntlet style glove, there's actually not a full length gauntlet section by my estimation, it seems a bit shorter than normal, but this means as the temperatures rise, you're not overheating or getting a build-up of sweat – although many may choose to switch to a lighter glove in this situation. You can still get the Explorer tucked in under a jacket cuff.
A Velcro closure does allow the glove to be closed up nicely, but there's no additional wrist band, not that it's necessary, to be honest. The breathability was a real standout, especially as temperatures rose, as that's when my hands sweat and it doesn't need to be raining for moisture to form! As far as the waterproofing I've only had light showers, without issue, but I'll have to wait out a full downpour to see how they fare. That said the Adventure 2 have always been great and I have high hopes.
Overall for $69.95 the DRIRIDER Explorer glove is competitively priced, well featured and has impressed so far, offering an ideal winter touring/adventure option from initial testing. Check out your local DRIRIDER stockist to check out the full DRIRIDER range, or see the DRIRIDER website at https://www.dririder.com.au/ for the full range and to find your local stockist. The Explorer glove is available in Small to 5XL.
DRIRIDER Explorer Glove features
Stretchable nylon and clarino construction
Hipora waterproof and breathable lining
TPU knuckle protectors
Sure grip on palm and first two fingers tips
Stretch comfort panels
Reflective piping for night vision
Adjustable Velcro closure
3M Reflective for night time visibility
The Verdict | Gear Review: DRIRIDER Explorer Glove