We have been putting Gaerne's G-RW sports/sports-touring boots to the test over the past few months, and this is what we thought of them... Review: Jack Maguire
The Gaerne G-RW boot is a stylish looking sports/sport-touring boot that I've been testing over the past few months. Since receiving these boots, I've clocked up thousands of kilometres on the road and worn these boots daily in many different conditions.
I appreciate how great these boots look, with a sporty and aggressive look overall, yet not full race boot extreme, and they also look stunning in the black. Elements such as the cooling vents have been neatly worked into the design so that it doesn't compromise on style, which I quite like.
---
---
Slipping these boots on, my initial thought was about how tight these are; particularly around the sides of the foot. These are a size 43EU, which is my usual size, but going a size up might have helped to alleviate some of the tightness. They did eventually break-in though and after about a week of wearing them, they fit better, but even then this boot might be better for someone with a narrower foot then I have. Other than that, they did fit really nice around my calf and shin so no complaints there. At first, the boots were a little hard to slip on thanks to the tightness of the foot area but this too became better after some wearing in and they are now quite easy to get on and take off.
---
---
Once they had been worn-in they felt great and were very snug – still a little on the tight side but it wasn't a big problem. They fit well on just about any bike I was riding and didn't feel at all cramped which was great, and I could still use and feel the foot controls with ease.
---
---
Gaerne states that their boot is waterproof, however, I found that water can still very easily get through the cooling vents and seep into the boot and drench your feet, which isn't exactly ideal. It's the price for good ventilation on the hot days and warmer seasons.
---
---
Protection on the G-RW is quite good though, with Gaerne's signature floating ankle protection system, multi-layered shin protectors and a reinforced heel which should keep your feet intact and attached during an accident.
---
---
I did find that the sole isn't particularly grippy in the wet though, which I was disappointed with. However, it does have anti-vibration soles which add comfort and provide good support in dry conditions, it's just a bit slippery on footpegs and walking around when there is rain.
Cleaning the boots is quite straight forward, you could easily just get a wet cloth and wipe off any dirt or mud and have them look relatively clean, particularly because we opted for the black colourway. Leather care products and polish are recommended though to protect the boots from weathering. These boots have held up quite well, with no major signs of wear; no signs of flaking leather or discolouration which is good, and the zippers and Velcro have held up well and still work great!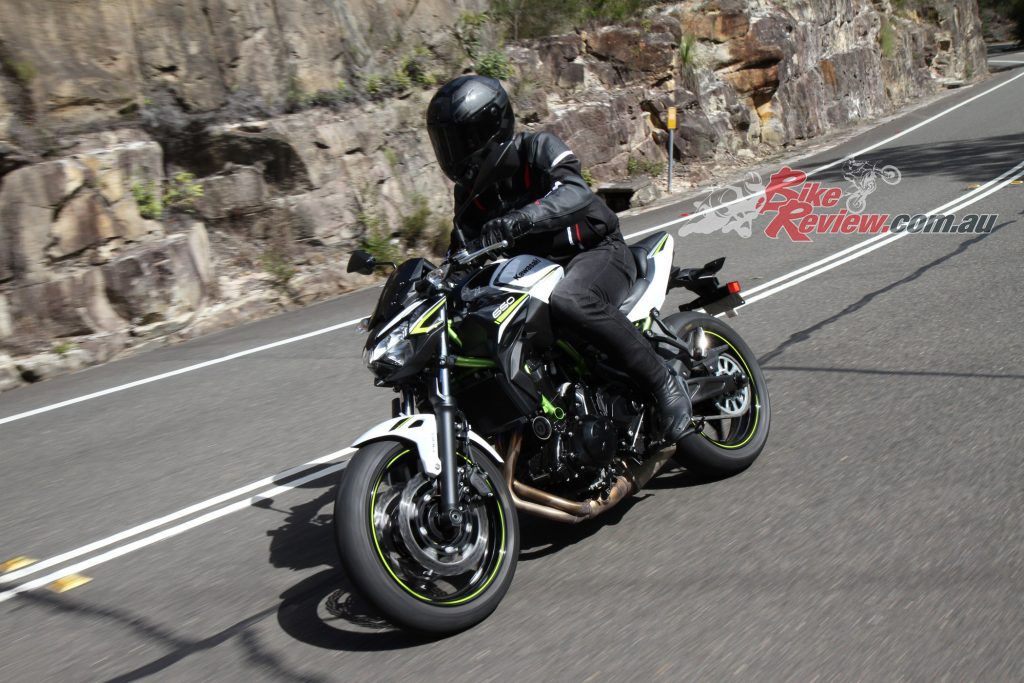 Overall though, the Gaerne G-RW is a great boot for sports and sport-touring riders. While it would've been great to see some features such as an anti-slip sole and better waterproofing, it's a great looking boot and is nice to wear once it's been worn in, and it's worth trying some out. If you would like to pick up a pair for yourself, the G-RW is available for $279.95 RRP.
To purchase, or to browse more products from Gaerne, please visit www.cassons.com.au.
Gaerne G-RW Boot Features
DRYTECH waterproof and breathable membrane.
Breathable, anti-bacterial lining.
Side vents Seitenzipp with wide Velcro flap.
Gaerne Floating ankle protection system.
Rubberised Grip Guard with elastic inserts on the shaft.
Multi-layered shin protector.
Reinforced heel.
Replaceable toe slider.
Anti-vibration soles for maximum comfort and firm support.
---
---
The Verdict | Gear Review: Gaerne G-RW Street Boot