The Falco Misty ladies boot offers a stylish alternative that doesn't compromise on safety, with the comfort of a traditional casual boot. Check out our Misty review... Photos: @kasakami, SDPics
We recently had the pleasure of meeting Falco's Mattia Foscarini when he came and visited us at BikeReview HQ. We caught up over lunch, then spent the afternoon checking out some new products. We will be reviewing a range of them…
I knew of Falco already as they are one of the few companies that offer stylish riding boots in brown for women. All my gear is in black, so I decided, why don't I try something different? That's how I got these Falco Misty boots. They look stylish, they look well made and I liked the colour, ARMY… They have a look of elegance without compromising safety…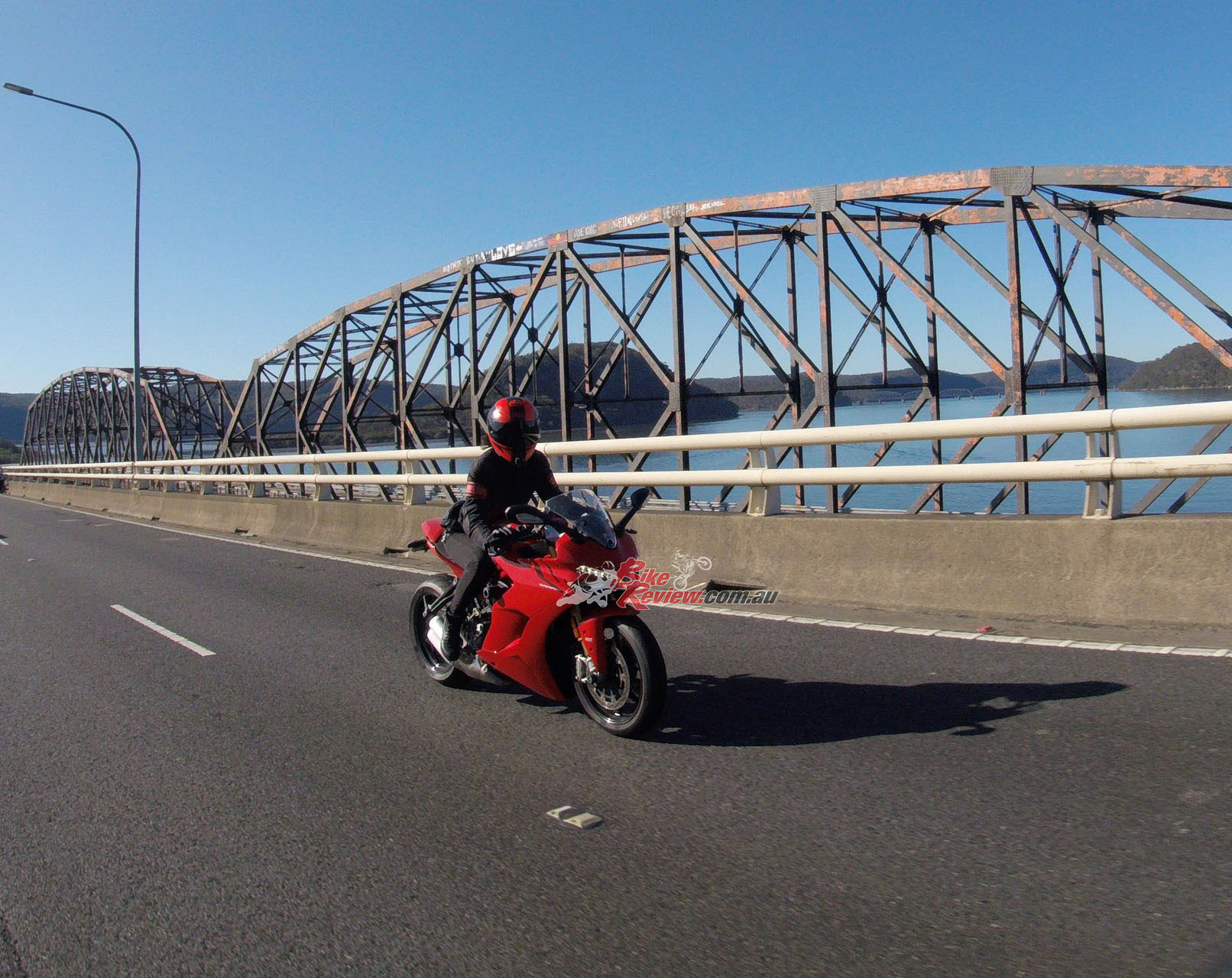 As I opened the package and put my feet inside the boots for the first time, I instantly noticed how light they were as I walked around. I weighed them (577g each), along with my other riding boots. I was right. The Falco Misty boots are eight per cent lighter than my John Doe's Sixty boots, and 25 per cent lighter than my track boots… There is a video covering this on my Instagram click here – @kasakami.
The Falco Misty boot features a full grain leather upper construction and High-Tex membrane, reinforced toe and heel area for extra protection, ABS reinforced ankle cup inserts, as well as a high-heel rubber sole. Closure is via lace-up and a zipper combo, with press stud fastening of the Zipper. They come in sizes 36, 37, 38 (mine), 39, 40 and 41 in colours ARMY (mine), or BLACK.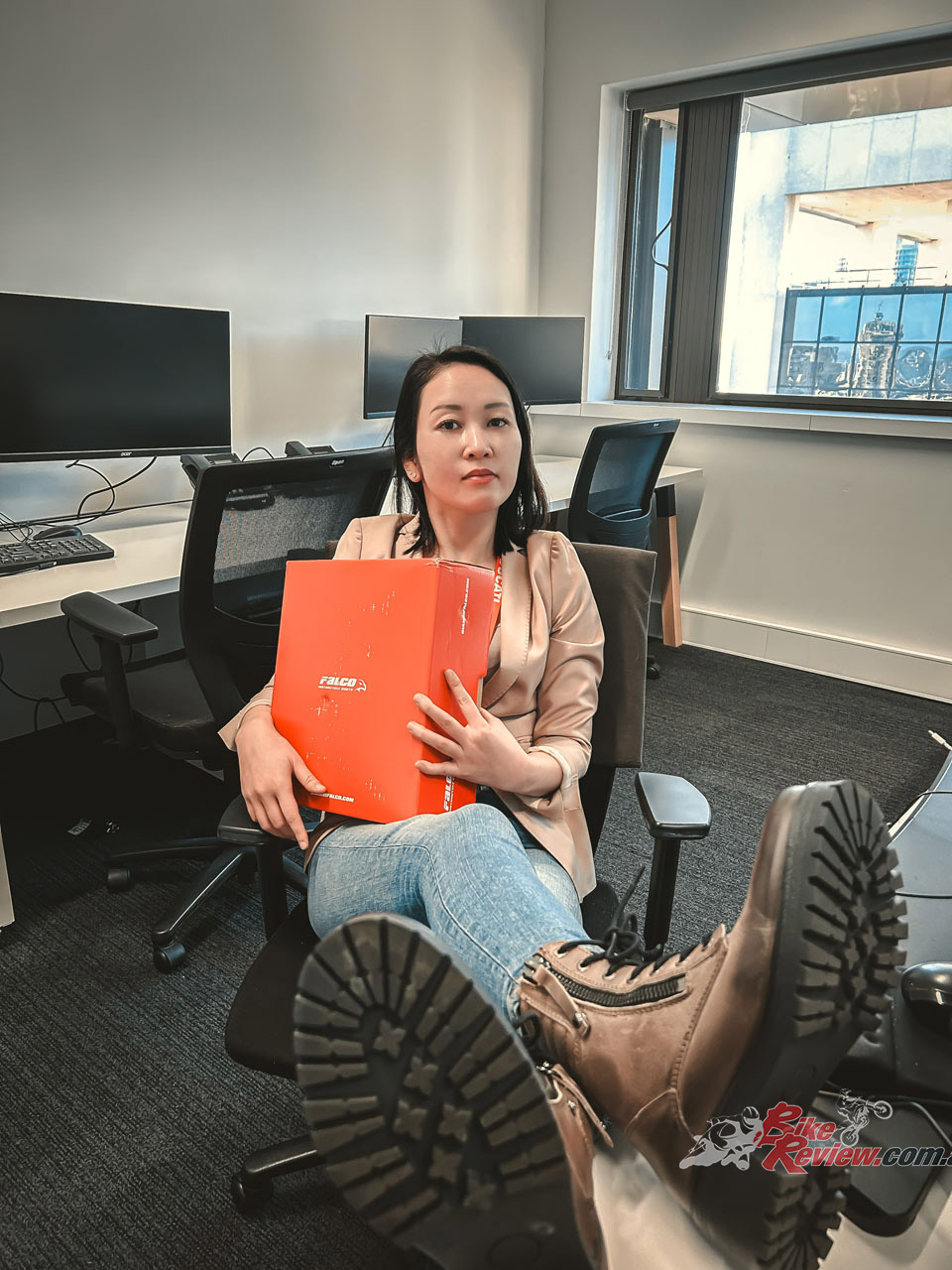 I've worn them all day at work a number of times, and still enjoyed my daily 30-minute walk home. I am aware that the boots are made for riding but I can definitely confirm that the Misty are really versatile as in they are comfortable enough for daily use if you don't want to change shoes at your destination, and they just look like cool casual boots, so you can get away with it!
---
---
The 5cm heels will definitely give a boost of confidence to riders who have shorter legs. If you are travelling and riding a motorcycle with a higher seat height than your regular bike, Falco Misty boots would be your must-have travel gear. Each pair is crafted with care and attention to detail – I love the little zipper slider that can be fastened with snap buttons.
---
---
Falco products are carefully handmade by skilled professionals in Italy or EU countries (depending on the style) under C.E. standards requirement plus more. There is no doubt that their boots save lives and reduces foot injuries. The boots are equipped with High-Tex Membrane, a specialised touring material developed by Falco, which meets EN 13634:2017 standards and is confirmed to be water-resistant. The Falco Misty Boots are available for $$299.95RRP.
---
---
Footwear made in Italy is a symbol of excellence and is famous throughout the world, and those manufactured in the Italian footwear district of Motebelluna are considered the best from a technical and design point of view. Many prestigious brands of sporting footwear are still operating there, including Nike and of course Falco.
GIANNI FALCO SRL was founded in 1990 and run by an Italian couple, Bruno and Adriana. The founders' sons, Mattia (who BikeReview team met with) and Giulio, have been contributing to the global growth of the company.
---
---
Famiglia "family" is at the heart of an Italian's life, and Falco is no exception. "Made in Italy" means so much more than just luxury for Falco – it represents the perfect combination of craftsmanship, expertise and family tradition.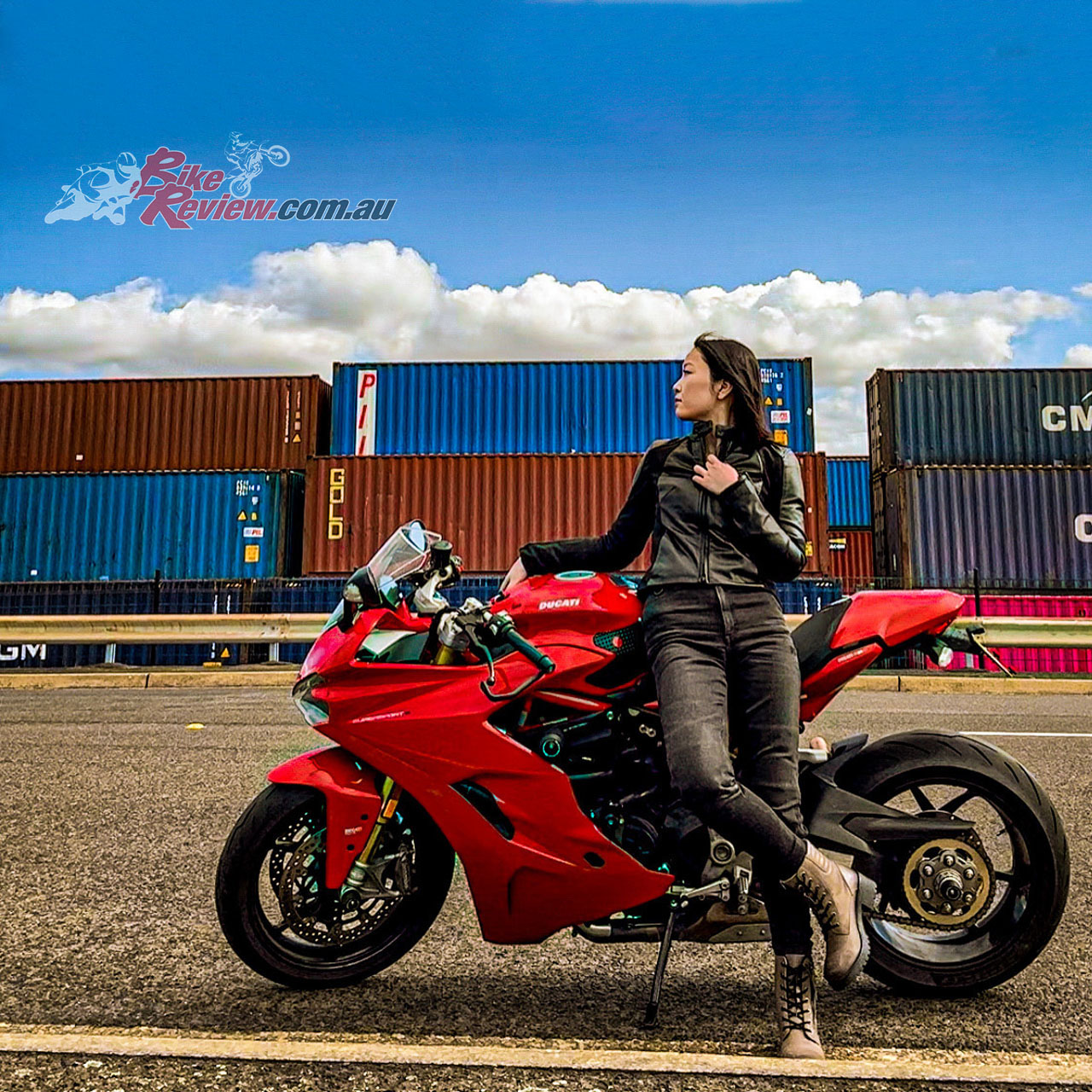 For more information on the Falco range visit the Falco Boots Australia website here…
---

The Verdict | Gear Review: Kaori's Falco Misty Boots