These genuine Kawasaki pen/USB combo are now available from Kawasaki dealerships.
A superb multi-use merchandise item that will boost your cred at school, in the office or wherever you use this handy accessory.
• This item includes a black ink pen and an 8GB USB in one product.
• The 8GB USB nestles into the top of the pen and is easily pulled out to use as a USB.
• The USB locks firmly into the top section of the pen.
• Satin feel, frosted finish to the pen body with Kawasaki lime green coloured silicon grip, clip and USB body.
• The pen and the USB feature the Kawasaki logo.
• An ideal gift item for the Kawasaki enthusiast.
• Made for Kawasaki Motors Australia
• 1 x pen/USB combo per pack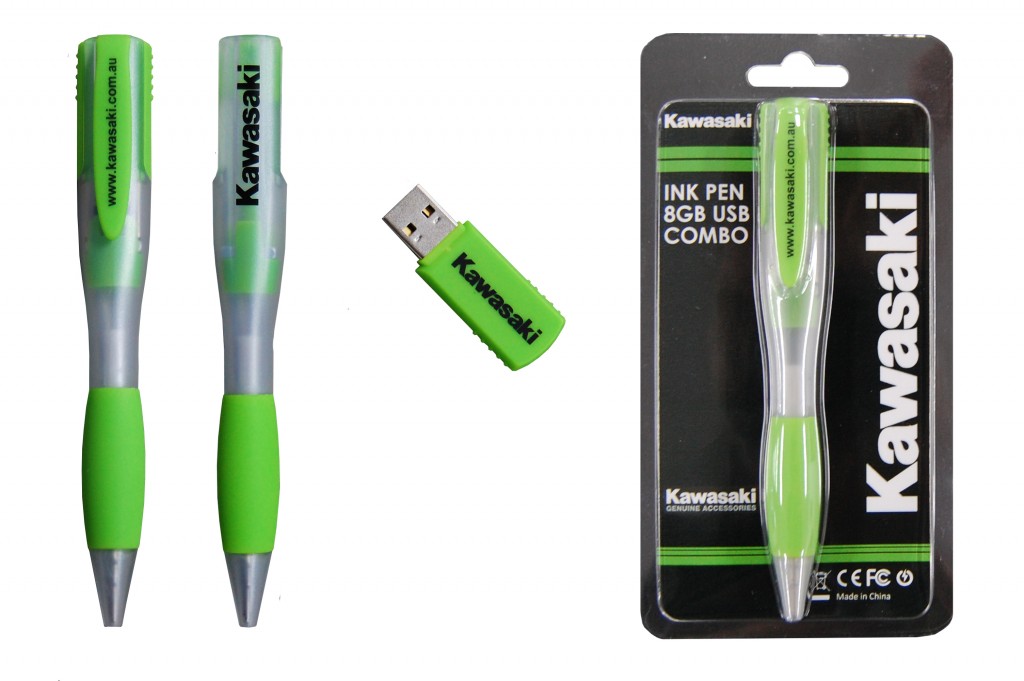 Available at your nearest Kawasaki Dealership – www.kawasaki.com.au/dealers/find-a-dealer – for $20.00 RRP – Part #: 999A504.