Kawasaki Australia have been running a series of interviews with dealerships called Get To Know A Kawasaki Dealer. We reckon it's a top idea during these COVID-19 restrictions. Here's the first one we will run in the series. It's on Kawasaki dealership, SA Motorcycles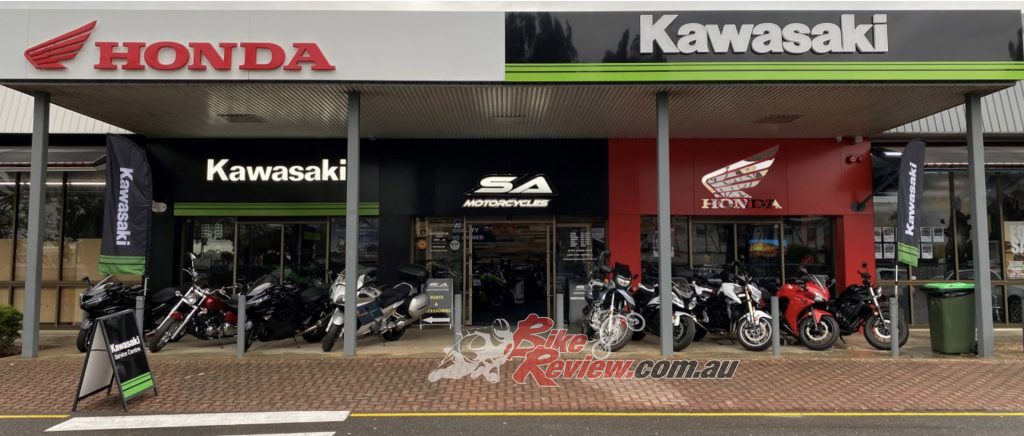 During the COVID-19, Kawasaki Motors Australia (KMA) has talked with Evan Byles and the team at SA Motorcycles to learn more about this dealership and how they are working through the pandemic.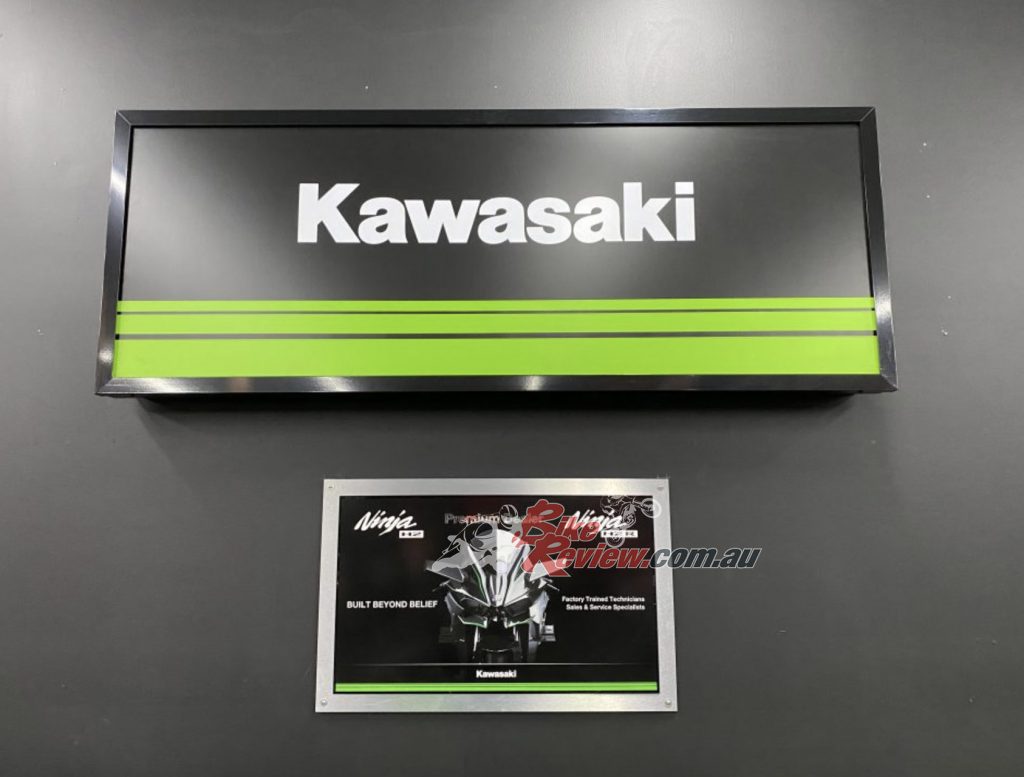 KMA: How long has your dealership been selling Kawasaki products?
EB: SA Motorcycles is proud to be a Dealer of Kawasaki products for 13 years.
---
KMA: What other brands do you sell?:
EB: SA Motorcycles also sells a range of competing motorcycles and supplies the entire range of Kawasaki Motors Australia products – Kawasaki H2 range, Kawasaki MULE work vehicles, Kawasaki Jet Skis and Kawasaki ATVs – we have it all.
---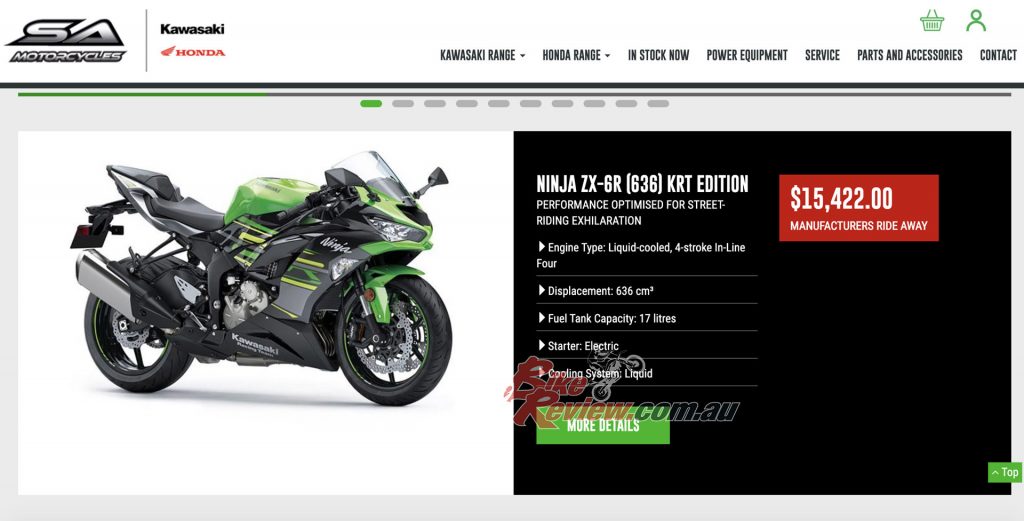 KMA: What are the operation hours of the business during the COVID-19 situation?
EB: Opening times are weekdays 9:00am – 5:30pm Monday to Friday, 9:00am – 12:30pm Sat.
---
KMA: How is the dealership looking after staff and customers during COVID-19?
EB: All staff and customers are protected by social distancing markers all around the dealership. Clear in-store signage for our customers to follow and understand the dealership. Hand sanitiser is used at each work station. Surfaces are disinfected regularly and motorcycle grips and wiped regularly. Regular meetings to keep our staff informed and empowered to look after each other and our customers.
---
KMA: Does the dealership offer delivery of Parts & Accessories?
EB: SA Motorcycles current offers delivery of Parts & Accessories.
---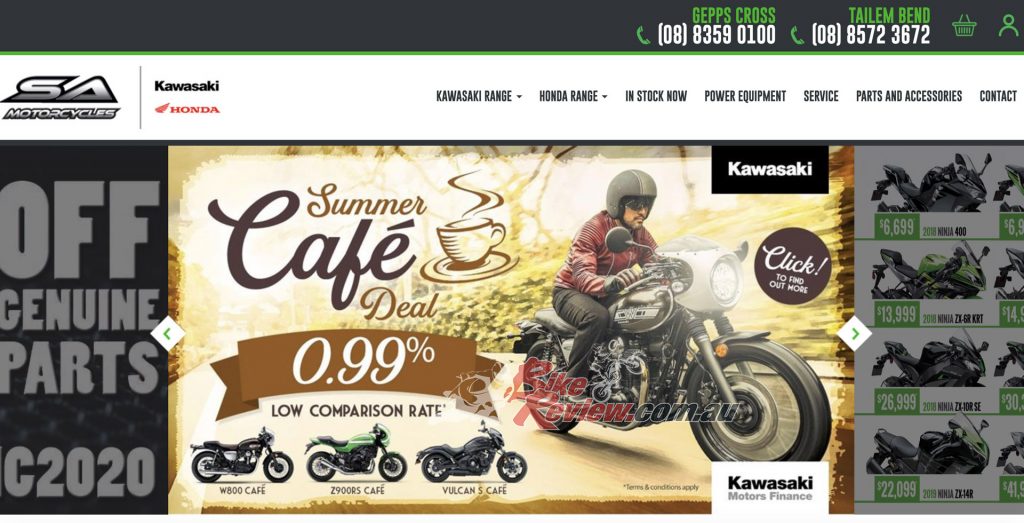 KMA: Do you have any special deals in place for customers during COVID-19 operations?
EB: We always have good deals on our products. We advertise recommended retail price (RRP) but come and talk to the team for a good deal every day. SA Motorcycles want to provide great customer service and satisfaction.
---
KMA: What are the best things about your dealership?:
EB: We are a family owned and operated dealership of 27-years, with good old fashioned service and attention to detail. An abundance of knowledge on hand, friendly staff, factory trained technicians, including master technicians, SA Motorcycle are reliable and dependable. Come into the store and meet the team.
---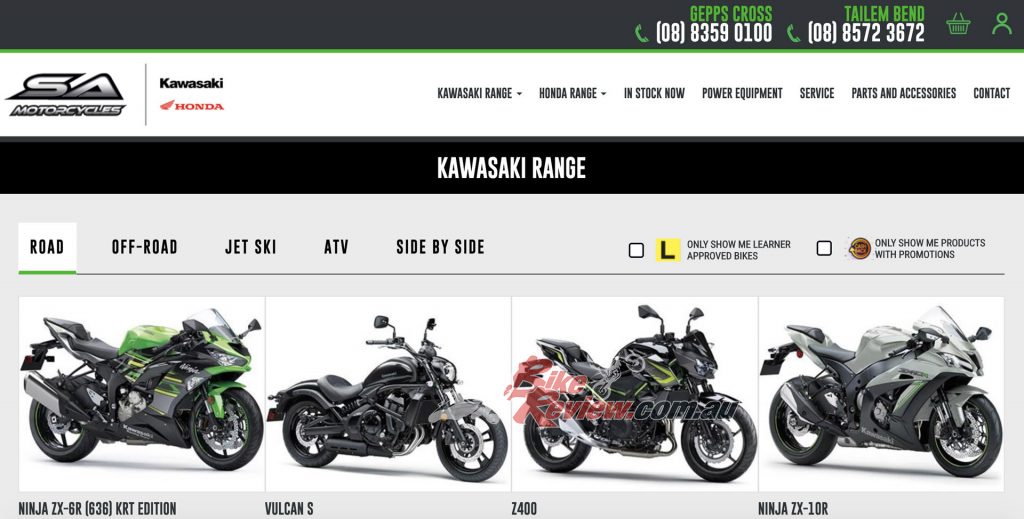 ---
Dealership details: SA Motorcycles, (08) 8359 0100, 580 Main North Road, Gepps Cross SA 5094 Australia – sales@samotorcycles.com.au
---
Click On Banner Below to visit SA Motorcycle Facebook Page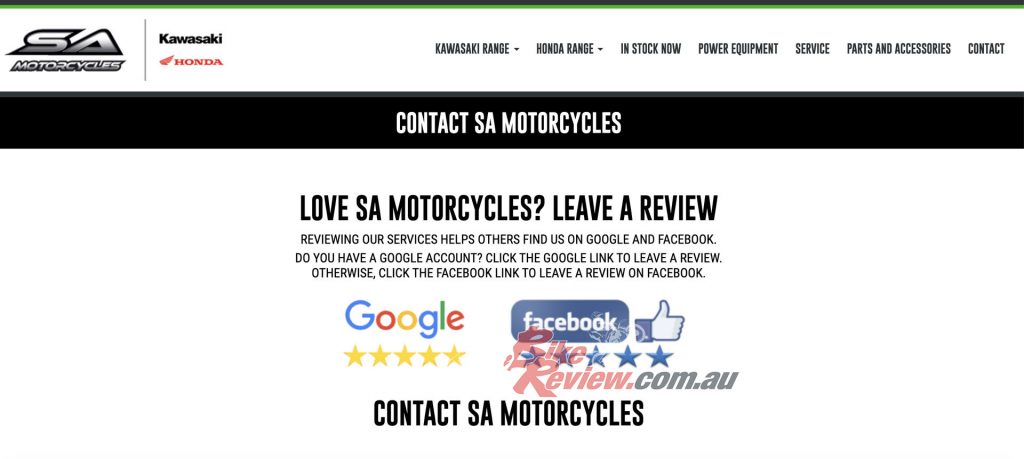 ---
BikeReview Kawasaki Motorcycles Gallery