With the ridiculous three-month break in the World Supersport Calendar and two and a half months for World Superbike and MotoGP for their summer break there really isn't much happening in the motorcycle world at the moment apart from the British Superbikes and the annual Suzuka 8 Hour race.
For the first time the 8 Hour was televised live throughout Europe on Eurosport that was great, and amazing that it has taken them so long to get such a prestigious race broadcast outside of Japan.
The race was totally dominated by Yamaha again with Alex Lowes supporters holding their breaths during that final hour hoping he could stay on the bike and bring it home.
Kawasaki and particularly Leon Haslam did a great job carrying his two teammates into second place. One of his teammates was none other than the old shark, Akira Yanagawa who must be close to 50 now and still riding for Kawasaki in the Japanese Superbike Championship.
I can't help but think with the addition of Jonathan Rea to team Green things may have been a little different at the front. Maybe next year. Finally rounding out the podium was the Yoshimura Suzuki with another old bloke in Haga on board and flying the Aussie flag was Josh Brookes. Brookesy was the strongest rider in the team and did a great job considering he is having a tough year on the not-so-right BMW SBK machine.
An all Bridgestone podium and in case you hadn't noticed not a Honda in sight. If hosting an event at their own circuit for all their rivals to stand on the podium doesn't make them snap into gear and roll out a new CBR, then nothing will. To add insult to injury it's the second year in a row they haven't won and there were two old blokes filling the minor slots on the podium.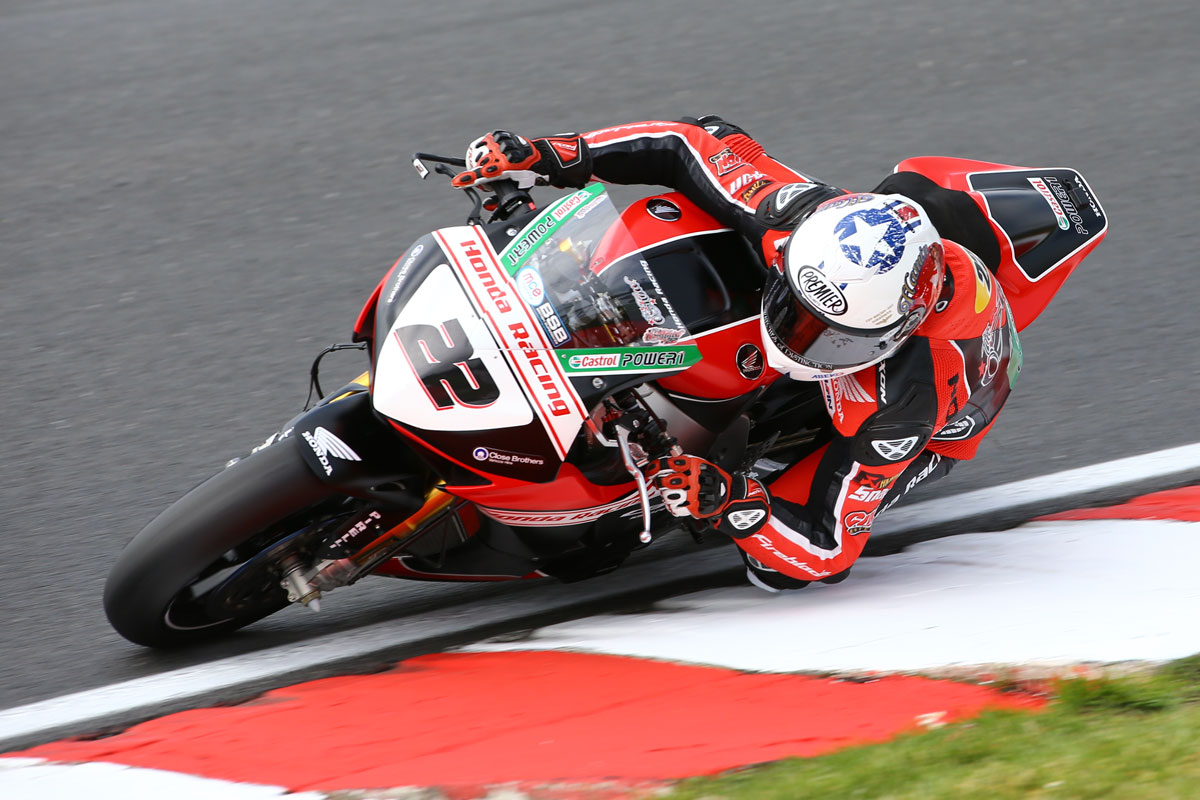 Moving over to the British Superbikes now, I have managed to attend the last couple of rounds where I have been doing a bit of work helping in the Kawasaki Supersport team.
The Aussies are doing well there too, with Ben Currie taking his first Supersport win on an R6 and 'The O'Show' getting his breakthrough BSB win at Snetterton. It has been a tough few years for the O'Show making his mark over there with a couple of tough journeys back from some serious injuries and to see him finally crack the win was very satisfying.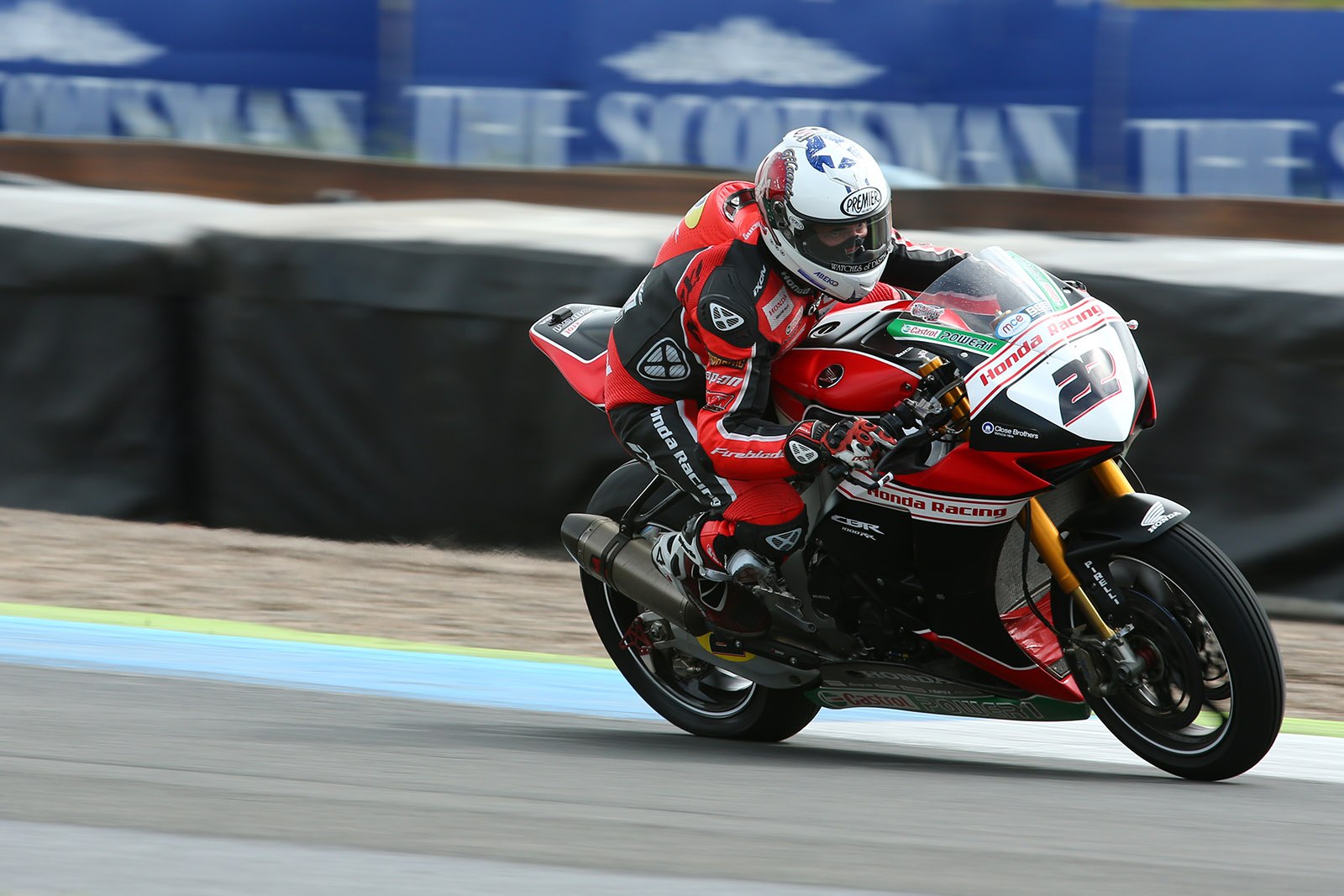 The most recent injury was a badly broken femur about this time last year in his debut BSB season when a rider touring on the racing line looking for a tow took him out. From then on it was months of rehab and then hard training throughout winter to arrive at the season opener in better shape than ever.
After a solid first half of the season and another solid weekend on the podium at Thruxton he now sits a very solid third in the Championship on the old Fireblade.
Next up is the big Brands Hatch weekend that has kind of taken over from the huge WSBK weekend that was held around this time each year. It is absolutely amazing how many people attend these BSB meetings and especially the August Brands Hatch event.
People take time off work and whole families come and camp out in the fields to make a real fun party weekend of it. They will probably get 80,000 on Sunday rain, hail or shine. I don't quite agree with the rules they run for the Superbikes but you can't argue with the format and Championship as a whole, and most of all the fans just love it. Live TV on Saturday and Sunday keeps everyone in touch too.
Back at Team Puccetti we are moving into a new and bigger workshop in preparation for the move up to the Superbike class. As I mentioned previously this was being titled within the team 'The Melandri Project,' but unfortunately or fortunately, Melandri pulled the pin an hour before he was due on track on the standard ZX-10R with all our sponsors at Misano.
We had heard all the Ducati rumors and been told by some well informed people but Marco kept telling us he hadn't had any approach from Ducati and he didn't know anything about it. Our day on track with our sponsors supporting the project was all set up and ready to go when Manuel got an email from Melandri's manager saying they were going to Ducati.
No problem, it might have been more trouble than it was worth and honestly from a rider's point of view you don't turn down an official Ducati to ride a private Kawasaki, but him and particularly his manager could have handled things so much more professionally.
Especially when you consider Manuel had been working on it for six-months and getting sponsors to commit to the Melandri project.
Onwards and upwards as they say and now we are looking at Giuliano who makes things easier with our Italian sponsors and also Camier and even Brooksey is an outsider.
Finally the MXGP at Mantova was hard going for JR and I with our two little boys in the dust and the 40 degree heat. Thank god Stefano from Sidi had a shade tent and plenty of drinks for the boys to keep them cool.
I was hoping to see a good showing from Cairoli who certainly didn't disappoint while carrying an injury, and also Chad Reed who certainly looked like he was on holidays.
Rolling around in the Qualifying race at the back not trying and then pulling in wasn't the lasting memory of Australia's greatest ever off road rider I had hoped for.
That's about it for this month. Stay tuned and who knows what in store for the next month.
Andrew Pitt