BikeReview.com.au caught up with MasterChef host and Celebrity Chef Gary Mehigan recently for a chat about his other life passion not so many of his fans know about, motorcycles... Words: Jeff Ware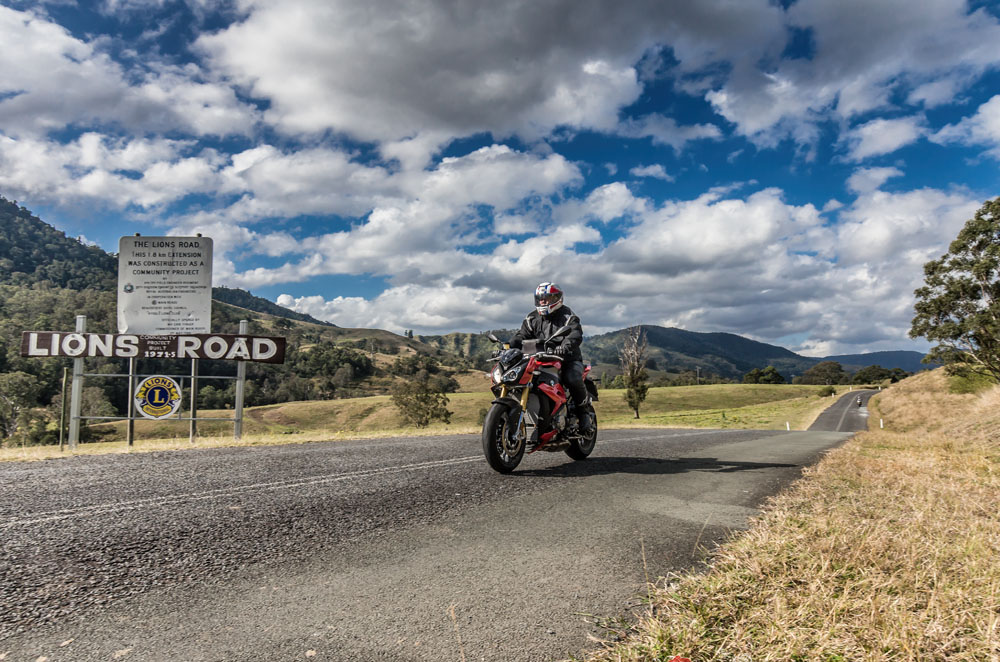 CELEBRITY RIDER: 

Gary Mehigan
Gary Mehigan needs no introduction as his mug is probably plastered all over your TV most nights either on Ten or 33. He is a celebrated TV host, most famously MasterChef, an author, Celebrity Chef and successful restaurateur who owns The Boathouse in Moonie Ponds. 
I first met Gary Mehigan around a year ago at the BMW S 1000 XR launch, held in and around the Gold Coast hinterland. Over two days of flat-out riding through the hills with an overnight stop out west, Gary joined the Australian Motorcycle Press as a guest of BMW Motorcycles Australia.
It was a great opportunity to get to know a fellow motorcyclist who has a true passion for two wheels and, just quietly, is a damn good rider…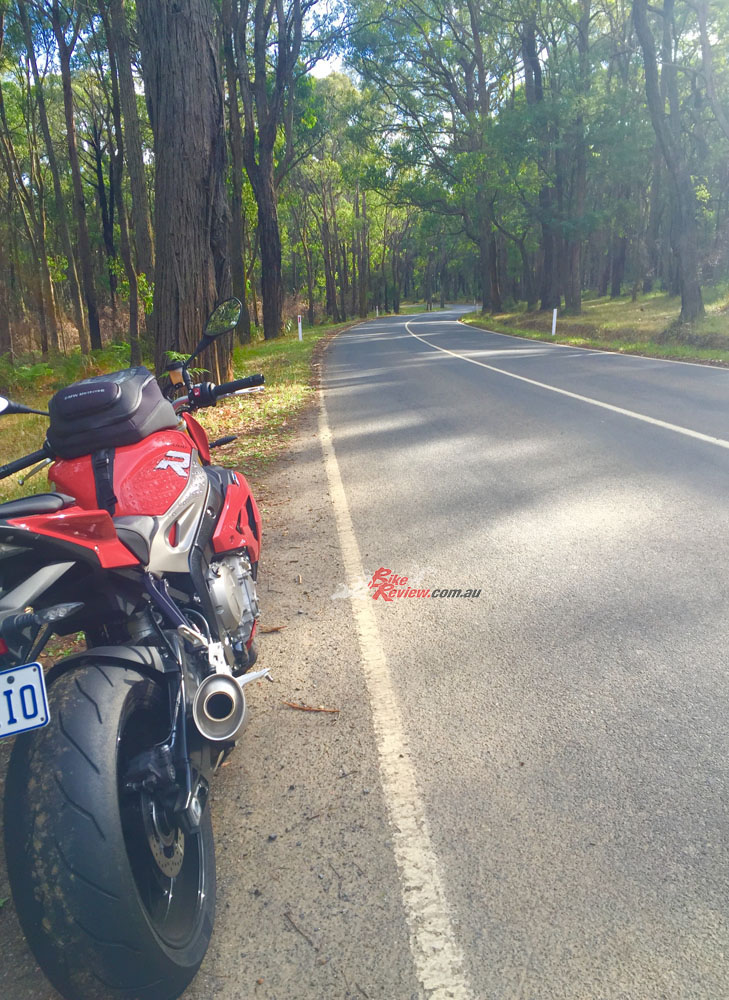 We all rode together for the two days and shared a campfire, wood fired pizza and plenty of local wines on the first night. On the second night Gary, myself and Cycle Torque editor Chris Pickett enjoyed a dinner at Finns Restaurant and spent another good few hours talking bikes and bike lifestyle stuff.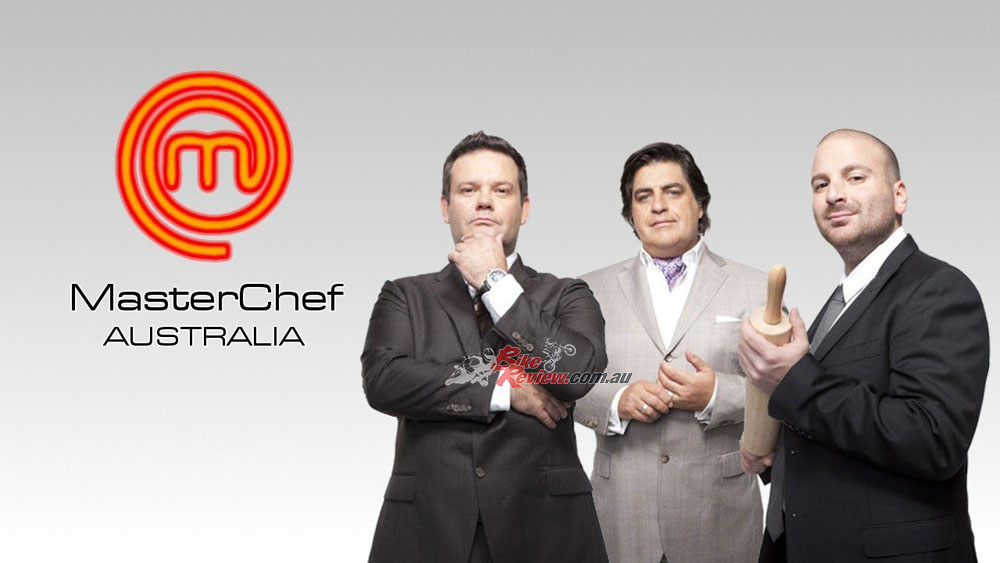 As a MasterChef fan and foodie myself, I was pleased to find how down to earth Gary Mehigan is and how well marinated he is in motorcycles!
WHERE IT ALL STARTED: Gary Mehigan
JW: You're one of quite a few celebrity chefs that ride bikes. Is this a common trend in your industry?
GM: That's a good point and I'll tell you why I think it is so. When you are an apprentice chef, you are broke. Most of us rode a bike for cheap transport and that connection has continued and we all still ride. Matt Moran, Colin Fassnidge, myself, there are a few of us that are right into bikes. We rarely get to ride together though…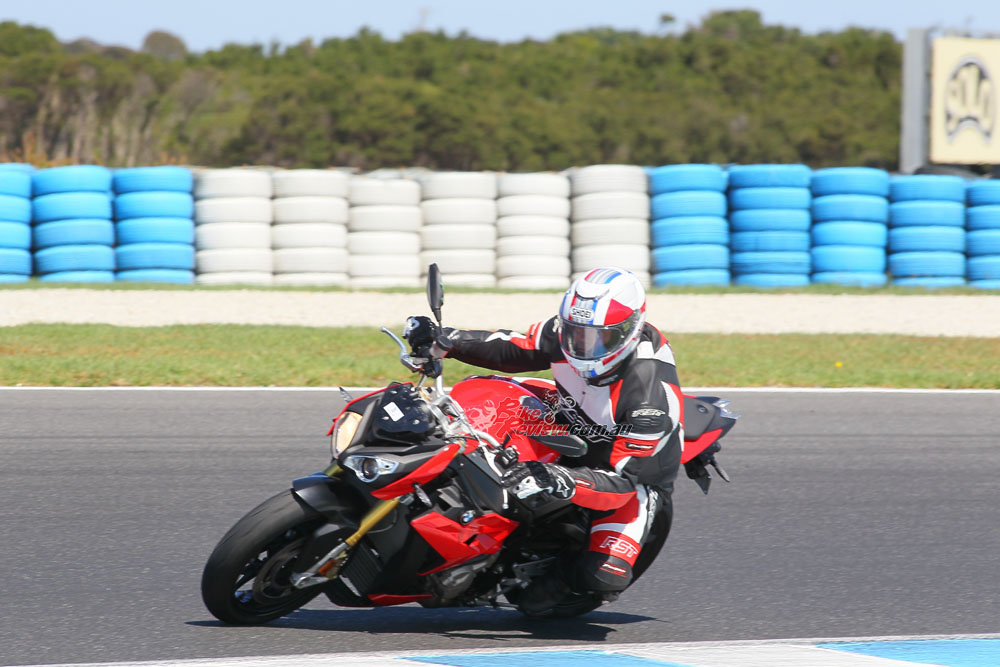 JW: Tell us your motorcycling story Gary…
GM: I got into bikes through my Dad, who rode. There was always a bike in the garage growing up in the UK, there were even a few Commando's in the shed. As soon as I was old enough I got my Ls and after a short stint on a Honda CG125, around three months, I upgraded to a Suzuki GSX250. It was faster and handled better and I absolutely loved it.
I rode the GSX for some time before buying a Honda CX500. That was the bike that I first hit 100mph on, on the way to college! You can see a Honda pattern here… After the CX500 I bought the VF400F, which was more powerful and sportier than the CX. It was a sensational bike – fast, light, agile… So versatile. I rode it every day, commuting, then recreationally on weekends. I replaced that with the 500 version and kept that for many years. It was one of the most versatile bikes ever built in my opinion. A great machine…
I had a bit of a break for a while as my career gained traction and moved to Australia, where I bought a brand new CBR1000F from Peter Stevens Motorcycles. It was hellishly heavy but man was it fast!
I started to link up with other riding mates around then, on the usual local Melbourne roads on weekends. However, the CBR was just too big and heavy, so I traded that on a VTR1000 Firestorm, a bike I really loved.
When my daughter arrived into this world 15-years ago and with a business to run I took a break from bikes after I sold the VTR. I always knew, however, that I would return to two wheels as motorcycles are just a huge part of who I am.
A few years later I was back looking at bikes and decided I wanted something to ride to work every now and then, or to the studio, and for a coffee on a Sunday morning. The Triumph Thruxton really appealed to me. Sure, it's slow, but it is a pleasure to ride and I ride it a lot. It just needs more power!
I bought a BMW K 1300 R as well, much to the amusement of mates, but they never got the bike the way I did. Anyone who has ridden one would realise they absolutely haul and handle superbly for what they are. They are top fun to ride and I did some track days on it. There were very few bikes the K 1300 R could not pass on the front straight at Phillip Island…
But, of course, we all make mistakes and I sold it. I wish I kept it sometimes. Anyway, a BMW S 1000 RR came next as I was getting serious and doing more track days, as well as California Superbike School training. I loved the S 1000 RR but my body disliked the riding position so now I have the perfect compromise, the S 1000 R, plus the Thruxton.
JW: Love your story, Gary. How often do you ride these days?
GM: My wife books me a ride day around once per month, at Phillip Island usually, plus I ride to work as often as I can, mainly on the Thruxton. Sometimes every day, depending on work. If I have meetings and need to be in a suit then I drive. If I can get away with being a tad scruffy then I'll ride every time. I also sneak up the hills on a Sunday morning with mates as often as I can.
JW: What's next for you in terms of bikes?
GM: I want to build a café racer, either heavily modify my Thruxton or get on old BMW Boxer or Indian or something like that and just go nuts customizing it. I'm not going to sell the S 1000 R so no changes with the modern stuff.
I've had the luck to ride all over the world in many conditions and still love the bikes. They are a personal thing, nobody can call you or talk to you while you are riding. I love the challenge, the speed, the feeling of carving through a long, open, cambered sweeper on the gas – you just can't beat that stuff. I definitely don't plan on stopping for a very, very long time.
Special Thanks:
Thanks to Gary Mehigan for taking the time out of his busy schedule to chat with us. Check out his websites garymehigan.com and theboat-house.com.au