Emma Notarfrancesco has had a lifelong passion for bikes and for the past few years has turned that into a career, heading up the ASBK show on Fox Sports and SBS... Pics: @carlo_481_
Growing up on a farm in Australia and riding from a young age, Emma Notarfrancesco's love for two wheels started early. The sports journalist has turned this passion into a job. Emma is the host, pit lane reporter and executive producer of the ASBK coverage
How crazy is this 2020 ASBK season, Emma?
---
Emma – I couldn't even tell you what version we're up to with our calendar. It's been very difficult for everyone involved. We managed to get our first round in in February and that was combined with the World SuperBikes.
When it came to round two at Wakefield Park, we were still going ahead up until two weeks prior. It was a very last-minute call to cancel. Motorcycle Australia has been working really hard to get it back on track. We were actually going to race round two at the end of July. But here, in Victoria, we've just gone back into six weeks of lockdown and border closures have been put in force throughout Australia.
Therefore, we won't be able to get back up and running in Morgan Park, Queensland. It's just another obstacle in this ever-changing environment. We're now scheduled to restart in September in Victoria.
---
As a bike fan, it must be a dream job to be a pit lane reporter?
---
Emma – Absolutely. This is my fourth year doing it. I'm the host of the show as well as the pit lane reporter. I've worked in a lot of pit lanes, but the ASBK one feels different. We're very inclusive and there's a family vibe. I also love two wheels. I grew up on the family farm and, from a very young age, we had motorbikes. I've always loved watching MotoGP and the ASBK is a support category for that.
The people and the racing are just out of this World. It's been such a great challenge and slowly I've moved into an executive producer role with ASBK last year. I'm learning every single race weekend.
---
Can you tell us a bit more about what an executive producer does?
---
Emma – We're live on Fox Sports Australia, Fox Sports Asia and SBS. Before every round, we have to plan the TV coverage and what's going to run story-wise. What came out of the last round? Who are the rivals? It's like the colour content that goes into each round. Our riders are great personalities, and as an executive producer, I'm really trying to bring out their personalities. I head up the TV department and put together the stories that will be a part of the show. There's a lot of organising involved.
---
How do you find your stories?
---
Emma – You need to know how to watch a race and learn the stories that are coming through. You can't just follow the person winning the race. You have to find the other stories emerging.
And that really is a gift, something that you develop over time. That's why getting to know everyone in the lane is so important. During a race, you need to know who to talk to, whether it's a race engineer, the team manager, the partners, the parents. You need to be able to find the story within the race. 
---
How do you get the stories when the riders are so focused on racing?
---
Emma – That's really tough. The best example was last year. It was the closest championship we've ever had. It was one point going into the second-from-last race. There was only six points separating the top four in the final. It was really tense. I do a Martin Brundle-style grid walk live on air.
I knew that I had to sense the vibe on the grid. I can't just waltz up to these riders when they're going to one of the most important races of their lives. I had to be very careful in who I was going to approach and how I was going to approach them.
I had a pre-chat with the team bosses to see who would be keen to talk, so I knew who to avoid. I walked through the pit lane, looking at the riders, looking for those who seemed keen to chat and those who didn't. It's not my style to just shove a microphone in their faces.
---
What are some of your favourite ASBK moments?
---
Emma – Definitely that 2019 crowning of Mike Jones. Not many championships in Australia are that close and this is where two wheels definitely bags four wheels. Bike racing is always so competitive. And being part of a day like that was unbelievable.
My question time at parc fermé went for 10-minutes and I had just a few seconds to close the show. It was such a great moment I didn't want it to end and the riders deserved that airtime.
---
What else do you do outside of ASBK?
---
Emma – I'm an ambassador for FIA Girls on Track – Dare to be Different. It's a program designed to encourage young women to get involved in motorsport. I travel around Australia with other ambassadors and run workshops for kids. I've been a part of the initiative since 2018.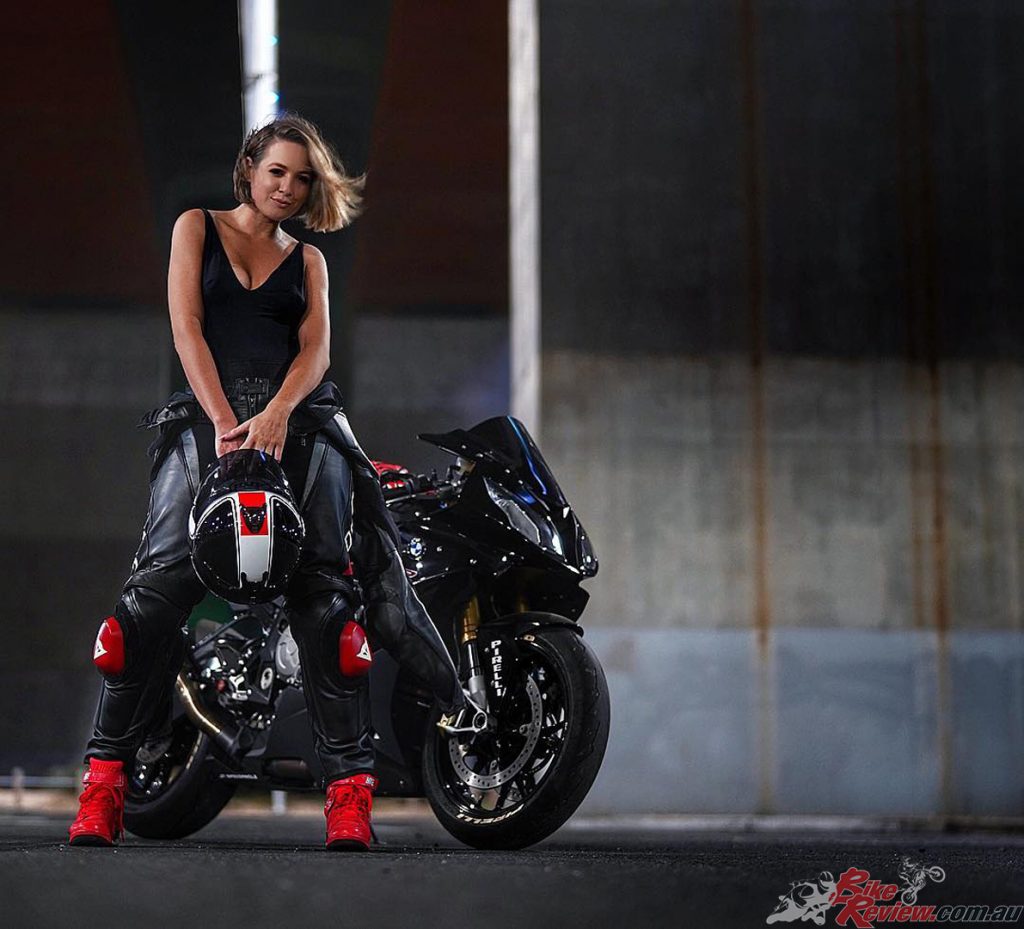 ---
---