LAWTALK: BY-THE-WAY OF LEGAL INTEREST
Time is of the Essence
George needs his Licence as he is a building supervisor in NSW who accrued 13 points for minor offences and rather than be suspended for three months elected to accept the Good Behaviour Licence from the Roads & Maritime Services restricting him to two points for 12 months.
About halfway through that period a close family member had an accident resulting in a broken neck and George received a call while driving with more details about the accident and progress.
It was urgent so he took the call but was observed by the Police and booked. He made no explanation.
The Reminder came and went with some communication and an agreement with the State Debt Recovery Office but after the Suspension letter arrived he sought legal help to overturn the penalty and suspension but was out of time.
He applied for Annulment from the SDRO but was again refused so he appealed the refusal.
The Court refused on the following grounds:
If the call was taken because of a medical emergency he should have stated that to the Police Officer.

George had "settled" the matter already with the SDRO.

There was no valid reason why George had not elected the matter to go to court within the time limit (about eight weeks).
The lesson… Speak out when necessary and be vigilant with time limits if an issue is important!
MISCELLANEOUS RAMBLINGS: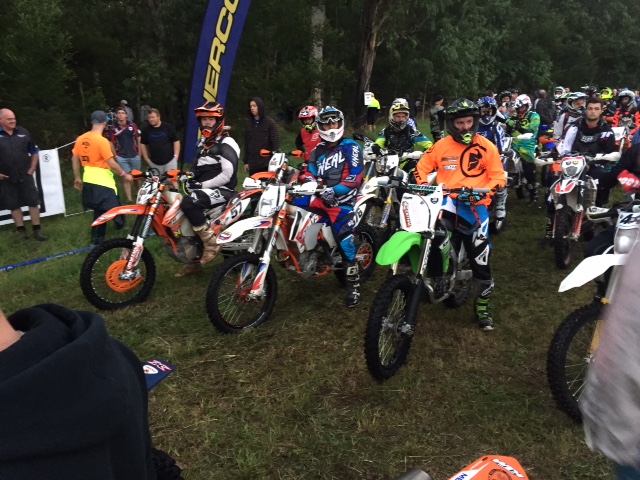 Transmoto 2016
This year was my fourth Transmoto – a 12-hour endurance race in Batemans Bay, NSW over a 10 kilometre route wearing a transponder. The Yanks call it The Pony Express.
I competed in 2013 and 2014, and was the Pit Bitch (organiser and catering manager) last year and found that frustrating enough to compete again in February.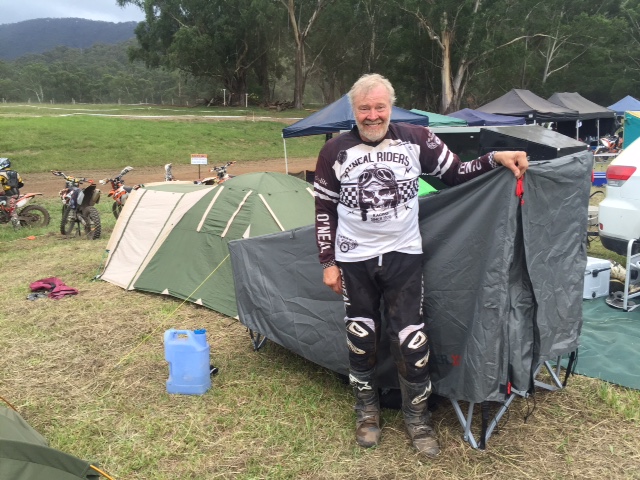 It seems I was again the oldest competitor but my times were better than in previous years and I did my quickest lap on the last lap which is abnormal, so I enjoyed it a lot.
It is not just about the racing as most people camp both Saturday and Sunday nights, so it's friendly, social and a good opportunity to see and meet Australia's elite racers and wonder how they can overtake you so easily and ride so fast!
You can do Ironman and ride solo, which is not recommended unless you ride like Toby Price and have the fitness of an Ironman, or as a team of four which is what I and most people do.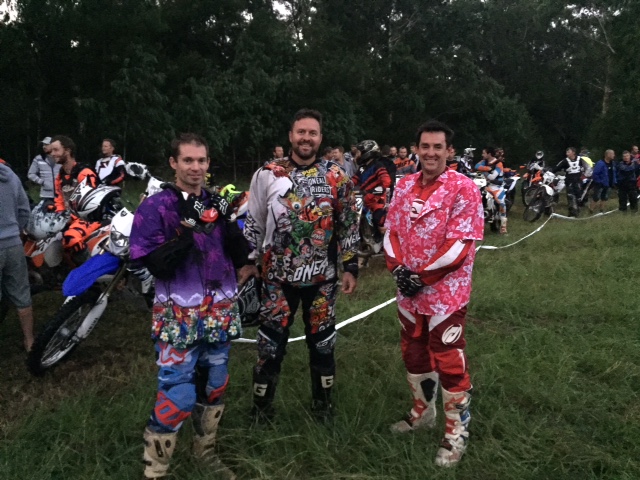 Even with a team of four it is still tough and a long event but if you finish there is great satisfaction and accomplishment.
Plus you can put to bed any bragging about your skills because it's the same course, same conditions and everyone's transponder time shows the truth! I highly recommended the event.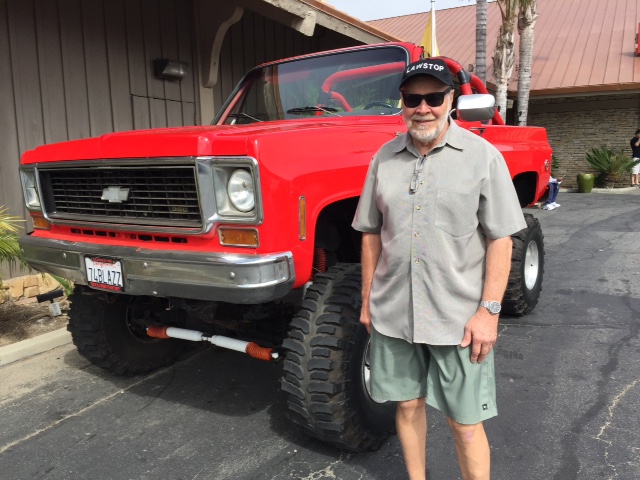 The United States of America
I've never been before and even having heard a lot, nothing prepared me for what I saw in Los Angeles in May 2016!
Firstly the sound not heard often in Sydney these days is that beautiful V8 burble which is everywhere in America and with gas (petrol) prices as low as US$2.49 a gallon (AUD $0.90 per litre) who can blame them.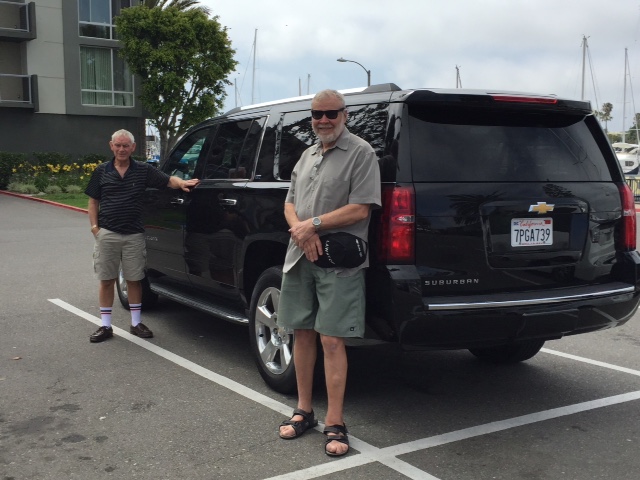 Four of us hired a Chevy Suburban (what else!) with a 5.3L V8, which is a huge vehicle at seven meters long and wide enough to have a middle isle between seats to get into to the third row, plus a huge luggage area that laughs at our four suitcases!
People who say Yank cars are basic would get a shock as the features in this car match or exceed a current BMW X5. It even has its own Wi-Fi and mileage was better than 10L/100km with the revs at 1300rpm, at around 120km/h!
Speed limits vary but 70mph (112km/h) is common, and Police discretion means flowing traffic travels at 75-85 or 120-136km/h and I did not seen any dramas or feral driving in a week.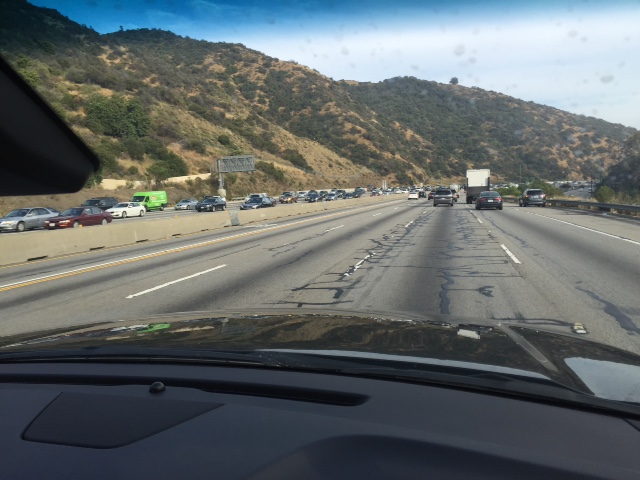 There are very few bikes and they are mostly Harleys ridden with non-bike gear like jeans, cotton checkered shirt and sunglasses. I only saw one leather riding suit on a Ducati rider so far.
The traffic quantities are enormous including up to half a million cars every day on just one LA Freeway! There are up to 12 lanes in places including Express Lanes where a fee applies and car pooling lanes which you need passengers to use.
And the trucks, there are mind blowing numbers 24 hours a day, seven days a week!
There is no quiet time and even at 11pm most lanes are filled with cars and trucks in both directions. Buses and taxis are a minority, everyone drives everywhere…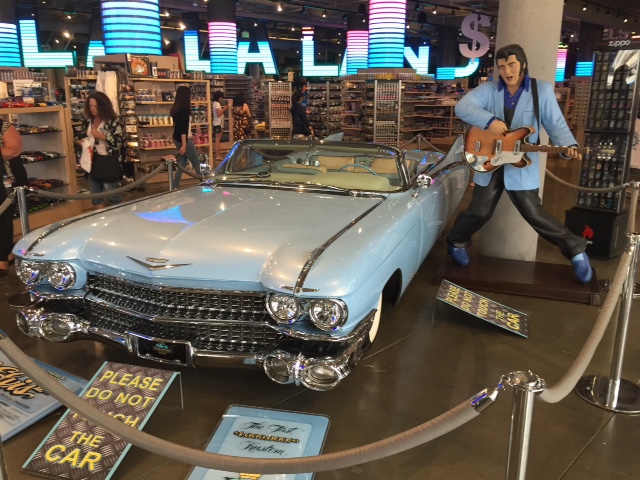 Traveling from LA to Las Vegas (four hours, 428km) showed a desert with rugged terrain including hills and mountains which would be most entertaining on an enduro bike.
Nothing grows and there's almost no houses, no pastures or stock so if permission to ride was available I would have a lot of fun in their winter there.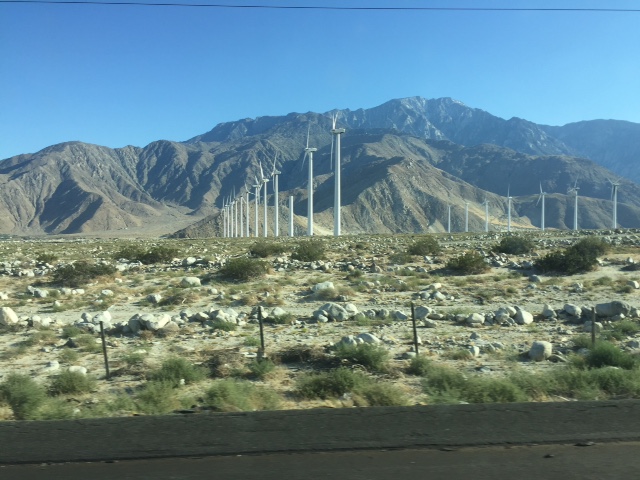 Let's live the dream and meet on the winding road or single track… and you can always contact me at Mark@lawstop.com.au or on 0405 064 087.
Mark Stenberg, Solicitor
– SYDNEY
DISCLAIMER: Sue me????… Don't be a Wanker… OR IN OTHER WORDS… The above article is topical entertainment rather than legal advice as your circumstances and rules that apply to you are likely to be different. For abundant caution seek individual legal advice for your actual situation."