After nine years with Rapid Bikes Magazine it was flattering when Jeff the Editor of BikeReview.com.au called and offered me not only to continue my Lawtalk column but also to test and write about not only road bikes but also my keen passion of enduro (dirt) bikes.
I find there is great interest still as to what happens with Police on the roadside and in Courts with motorcyclists.
I am as passionate now as I was 20 years ago to right wrongs and prevent injustice because fighting City Hall is difficult for an individual.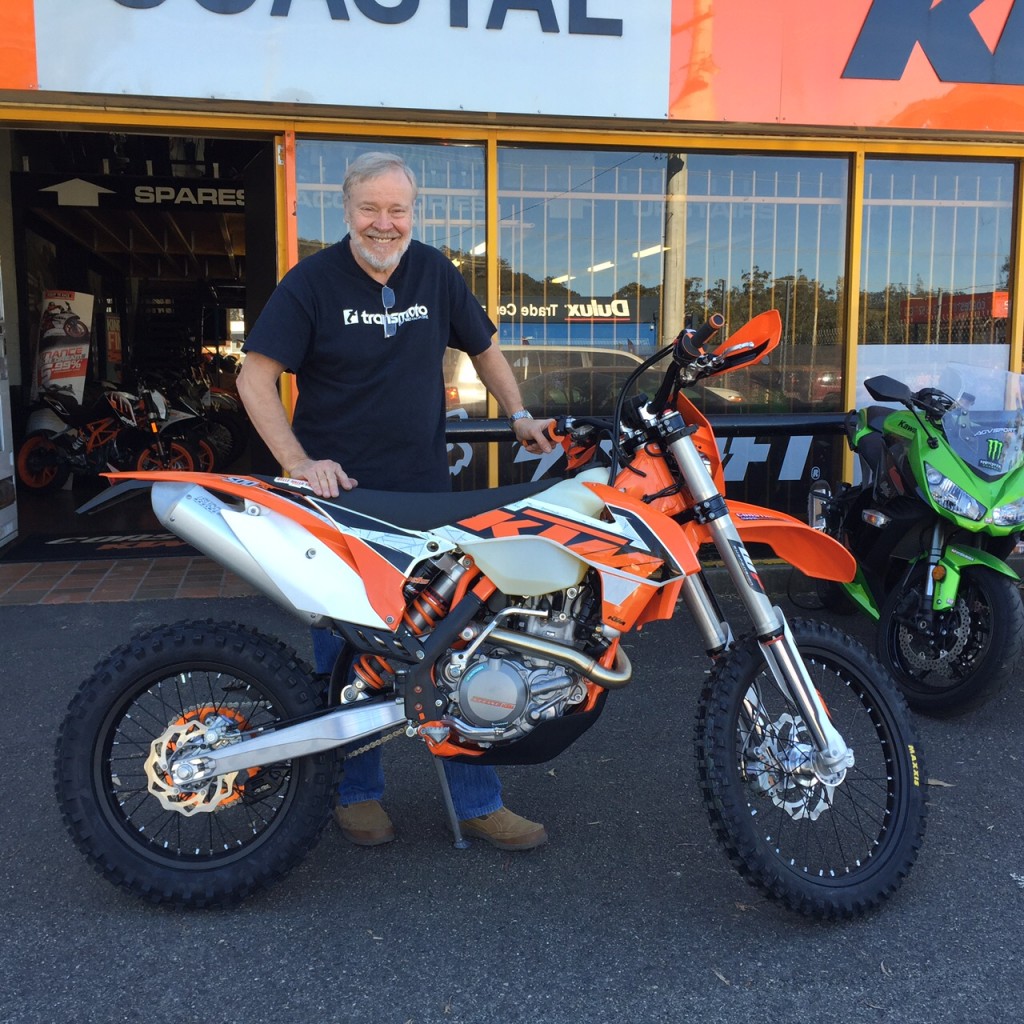 I'll also soon write about my 2016 KTM500EXC and compare it to other popular models like the 350 four-stroke and the 300 two-stroke.
They, whether Husabergs or post 2013 Husqvarnas are all part of the KTM family which in my experience account for about 90 per cent plus of enduro/trail riders. Less so in Motocross bikes, although in the current series of AMA Supercross in the States KTM and Husky are doing very well  with Ryan Dungey, Jason Anderson, Christopher Pourcel, Zach Osbourne and Martin Davalos etc.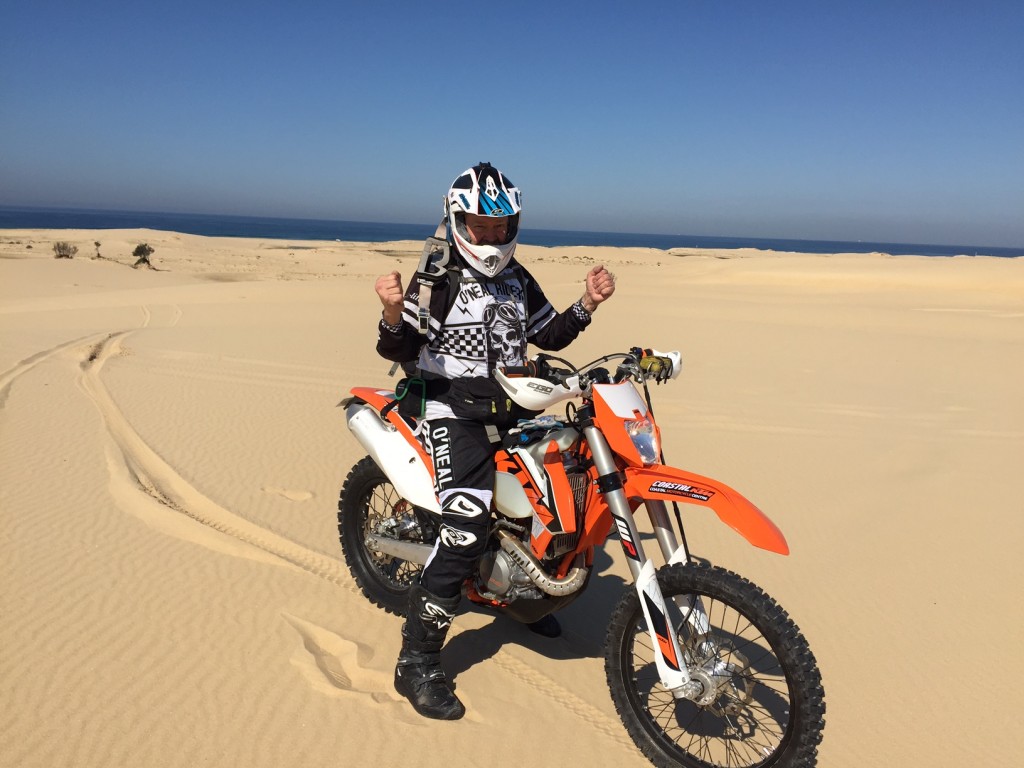 In our weekly rides mainly in the Wattagans, we rarely see red, green or yellow bikes, they are all Austrian with an occasional Yamaha thrown in.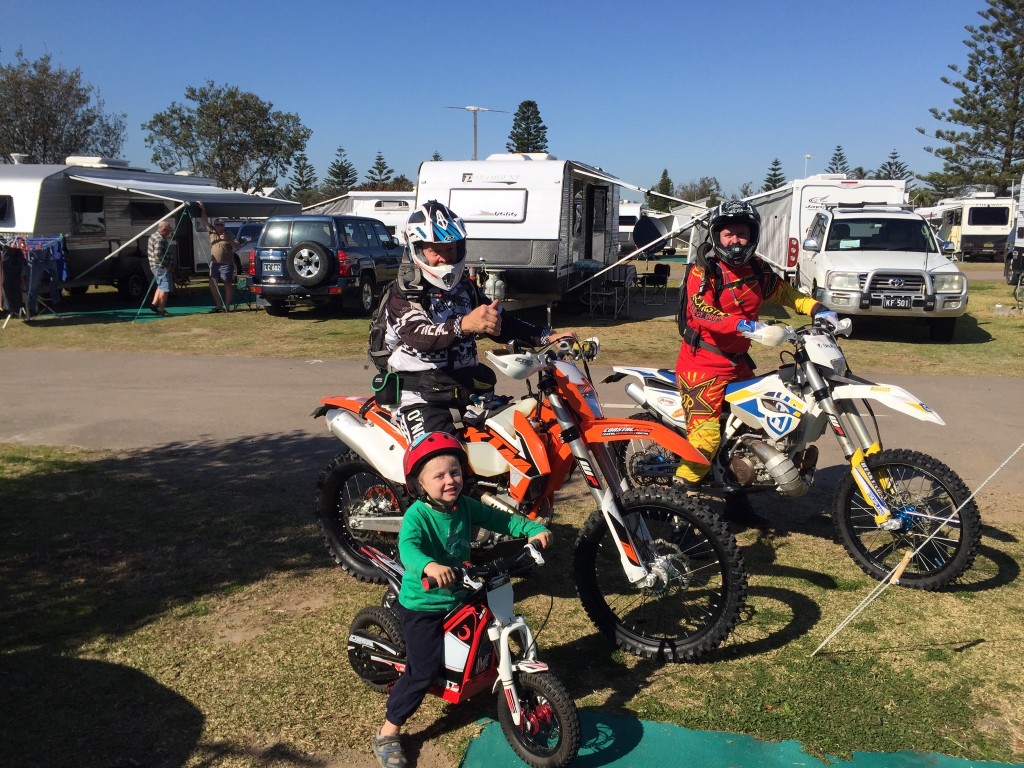 I will also do an article about my grandson Max who received for his fourth Birthday an OSET all electric trials bike and in the nine months he has had it not only has learned to be a rider but we have also learned amazing things of what we could have done at that age – what an advantage for his future riding life!
LAWTALK: BY-THE-WAY OF LEGAL INTEREST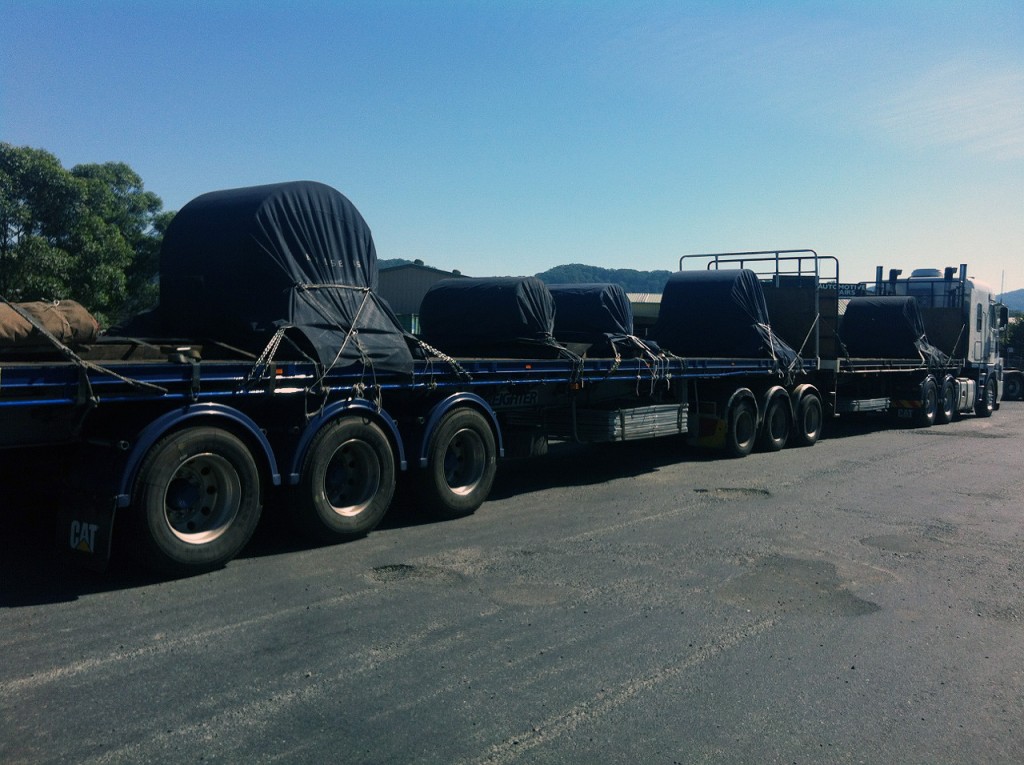 From Nightmare to Fairy Tale
Fred is a 48 year old professional driver who manhandles B doubles carrying goods and fuel up to 63 tons daily all over Australia and averages about 150,000km a year.
His last 16 years (out of 30) as a professional driver totals about two and a half million kilometres!
He has a very good record for that exposure but not unblemished by any means.
2015 was an unlucky year resulting in his Demerit Points exceeding 14 and he was suspended for four months but took up the Good Behaviour Licence offered meaning he could drive but only had two points for one year.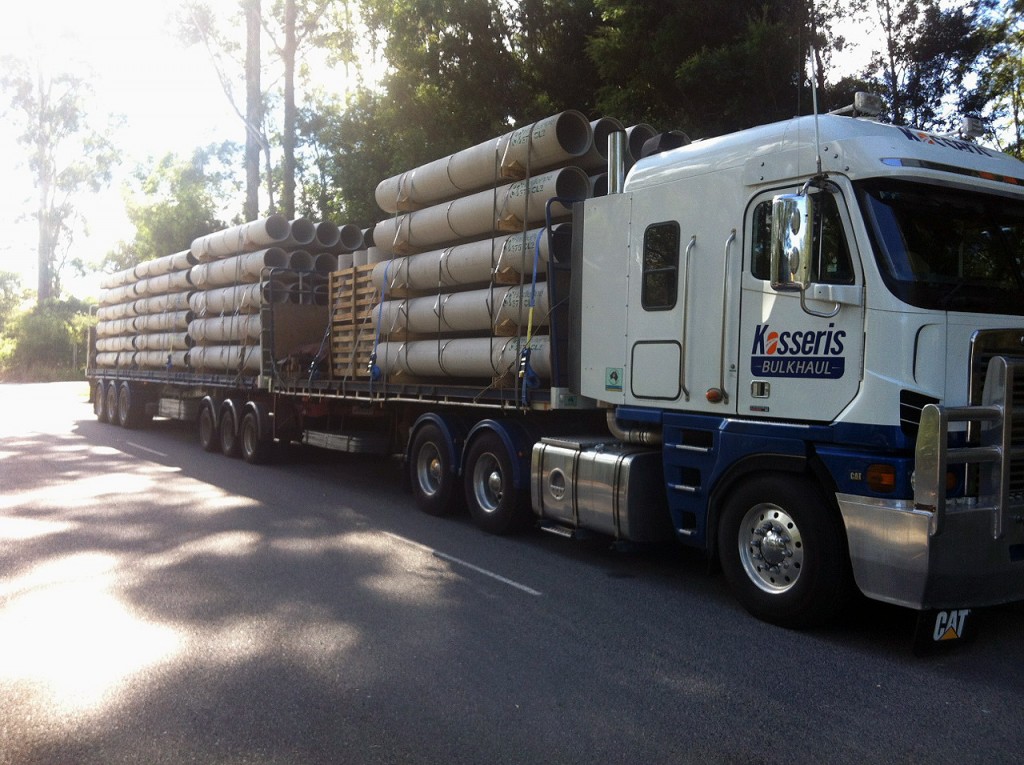 The system is such that if you breach the GBL then you will be suspended for double the original period here meaning eight months off.
Even worse is that in that situation there is no appeal to any Court.
Fred organised a weekend ride with a few mates which included staying in a Pub at Cooma for two nights riding the beautiful roads of the Snowy. Unbeknownst to him it was the weekend of the Ulysses Snowy Ride which attracts thousands of motorcyclists… and plenty of Police!
He was leading his group on the Alpine Way past Thredbo on the way to Khancoban but still about 75 kilometres away on arguably one of the best ride roads in NSW when he met the Senior Constable and his Highway Patrol.
Last time Fred rode this road is was derestricted or 100km/h limited and he did not know or notice that it is now zoned 80, 100, 80, 60, 80, 60, 80 and 100 respectively after leaving Jindabyne. This on a road that does not have a single house or residence once past Thredbo…
He was told 121 in a 60 which shocked him on both counts. He was formally charged with 30> which meant three months suspension for the speed and five points, meaning another 8 months off for the GBL breach – plus an $800 fine.
Put another way, income loss of about $90,000! What choice did he have but to try to seek clemency from the Court system?
After discussions at Court the Police agreed to accept Plea of Guilty to 10> meaning the speed three month suspension was avoided but the three Demerit Points for that offence would still mean a breach and eight months off the road.
Lengthy submissions were made to the Magistrate who agreed the punishment did not fit the crime and Fred ended up with no conviction and no points nor fine but subject to Court Levies and a Good Behaviour Bond.
He drove home happy but wondering about Murphy's Law and lawyer's fees ….
Let's live the dream and meet on the winding road or single track… and you can always contact me at Mark@lawstop.com.au or on 0405 064 087.
Mark Stenberg, Solicitor
– SYDNEY
DISCLAIMER: Sue me????… Don't be a Wanker… OR IN OTHER WORDS… The above article is topical entertainment rather than legal advice as your circumstances and rules that apply to you are likely to be different. For abundant caution seek individual legal advice for your actual situation.