The new front stand from Acebikes is adjustable for wheel/tyre sizes from 15in right up to 19in and 90mm to 130mm wide. Here is all the info, $269.95 RRP and available now via Pro Accessories.
Front wheel bike stands are invaluable in workshops, trailers, or anywhere you want to keep your bike upright, and they maximise space too. We use them to help store our press bikes here at BikeReview HQ, plus use them on our trailer. Here is the new Acebikes front stand.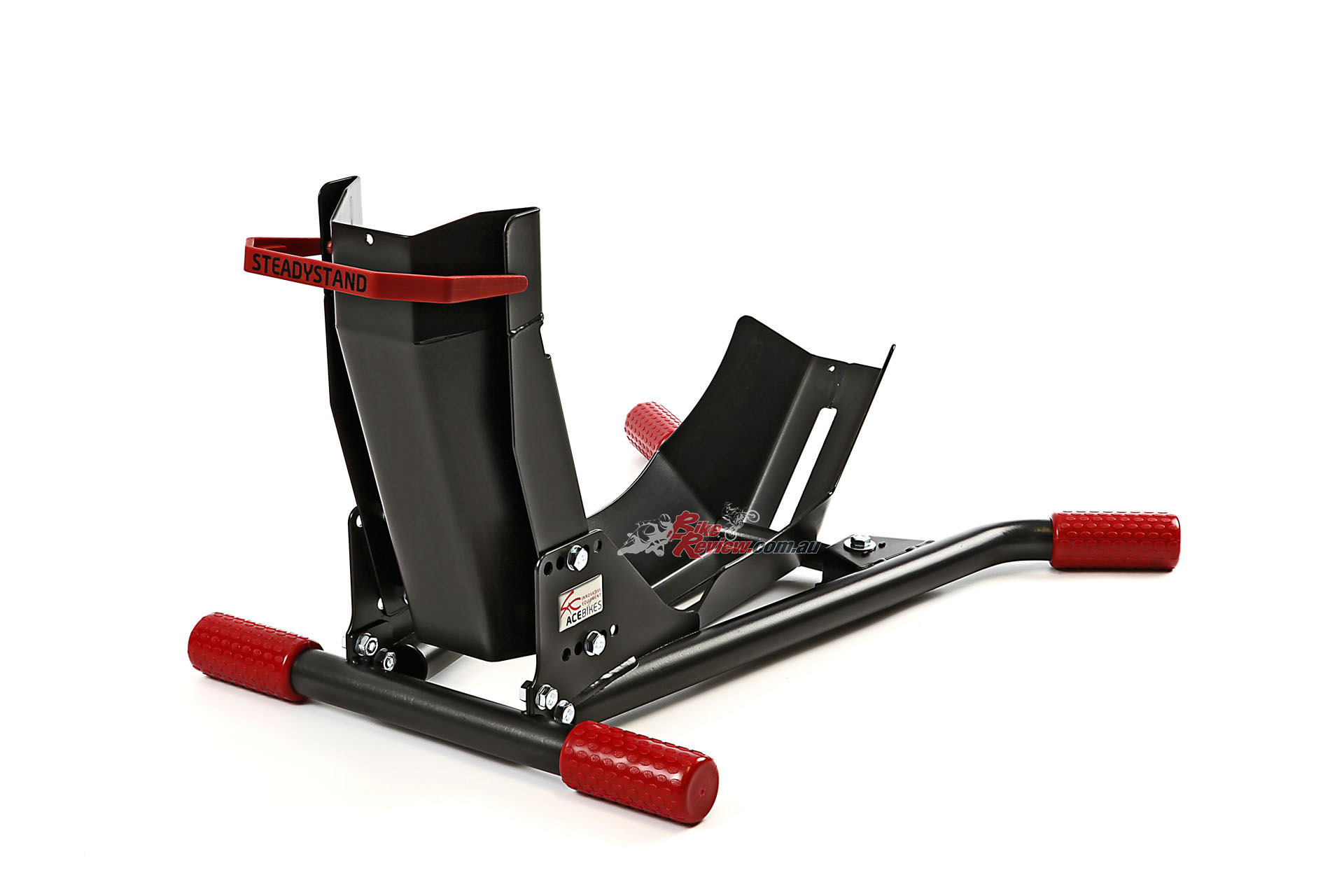 New from Pro Accessories Australia is this Acebikes SteadyStand. With the Acebikes SteadyStand your motorbike is firmly anchored in seconds. The SteadyStand is suitable for 15 to 19 inch tyres, with a tyre width of 90 up to 130mm. This makes the SteadyStand ideal for home use for a wide variety of bikes. Because you can put your motorbike upright, it doesn't take much space in your garage. The SteadyStand is designed for total ease of use and is high quality…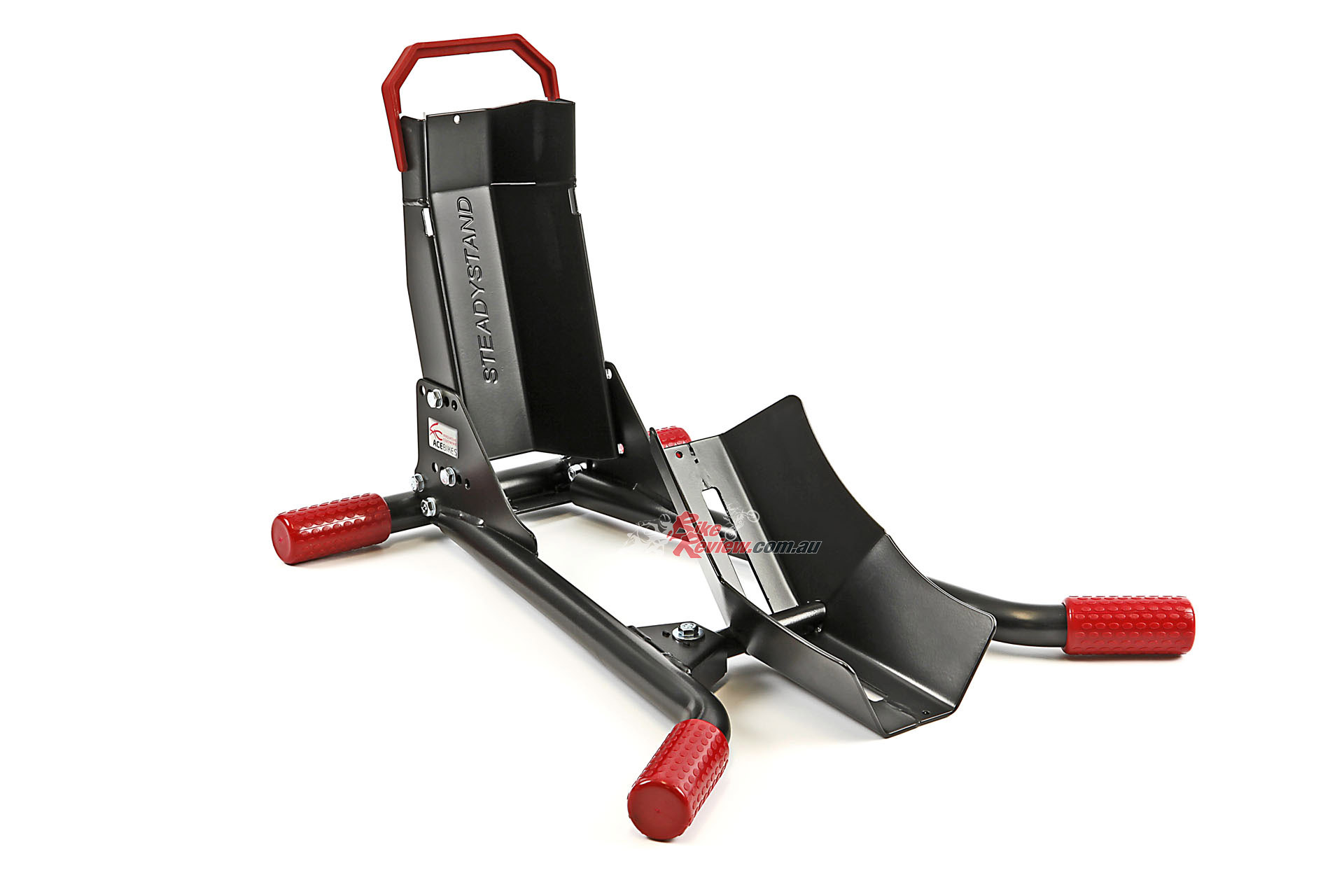 The unique rubber feet prevent the SteadyStand from sliding as you roll your machine forward onto the stand, and it is easy to move (when there is no bike on it) because of the convenient handle. The SteadyStand is easy to store because of the small size and lightweight materials as well. Designed in the Netherlands, its dimensions are 61 x 52 x 35cm and it weighs 7kg.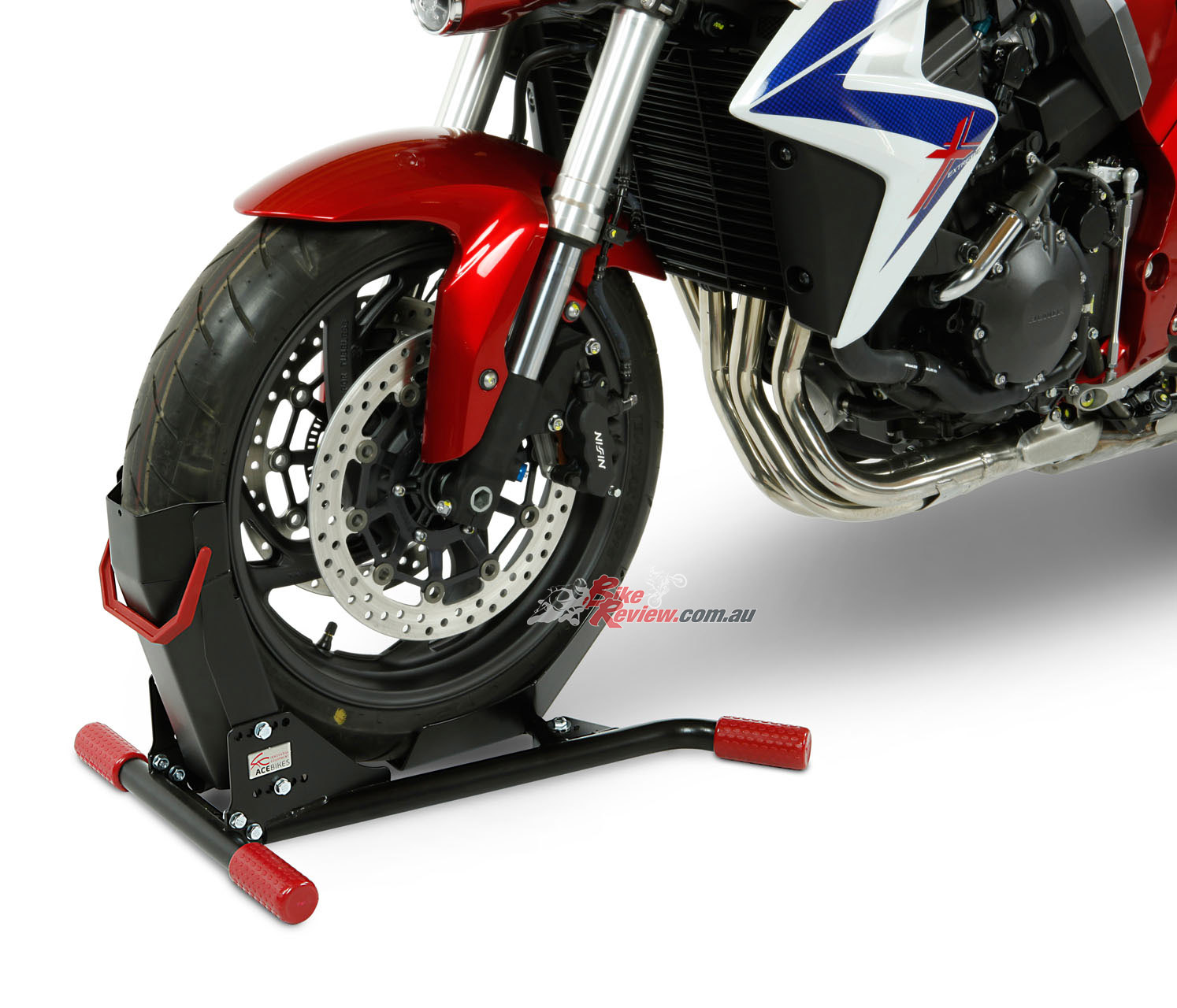 Unique features:
Durable, high quality powder-coated frame and cups
Special rubber feet to prevent sliding
Easy to move when unloaded because of the convenient handle
Maximum stability because of the total secure-system of the front wheel
Suitable for wheel sizes from 15 to 19 inches, tyre width from 90 to 130mm
The Acebikes SteadyStand is available for $269.95 RRP from most local bike shops (just ask), and to find out more or help locate one, visit Pro Accessories Australia here or call them on (07) 3277 0675, or email here.
---
---