Gearwrench have announced their refreshed look product range, including the new 'Forge Ahead' logo and tagline, and re-energised packaging. Users can expect the same great product across existing lines, as well as a new suite of products to launch in 2018.
With the new Gearwrench tools arriving on the shelves featuring new modern packaging with clearer text and bold molten colouring, the brand has also introduced the Matt Black 30-inch Six Drawer Tool Trolley, complete with stainless steel workbench and drawers with trigger locking mechanism to ensure your gear stays put.
This tool trolley boasts 2mm EVA drawer liners for better preservation of the unit and like all Gearwrench products, the six drawer tool trolley is heavy duty in every way, from design and material to the final build.
Australian mechanics can also expect the brand's new two piece 1/4in and 3/8in drive 120XP Extra Long Handle Teardrop Ratchet Set, boasting extra-long handles for unparalleled access and enclosed head design for extreme resistance to dirt infiltration. Coupled with the teardrop low profile head and flush mounted On/Of switch for better access in tight spaces, this new bit of kit will deliver when you're on the job.
Steve Tokouzis of Gearwrench is excited about the year to come, adding "It's a big year for Gearwrench, we look to bring many more great products to Australia's Mechanics and Tradies. We hope the new website, logo and packaging will make it even easier to navigate our vast range of products."
Check out www.Gearwrench.com.au for more information and to view the full range.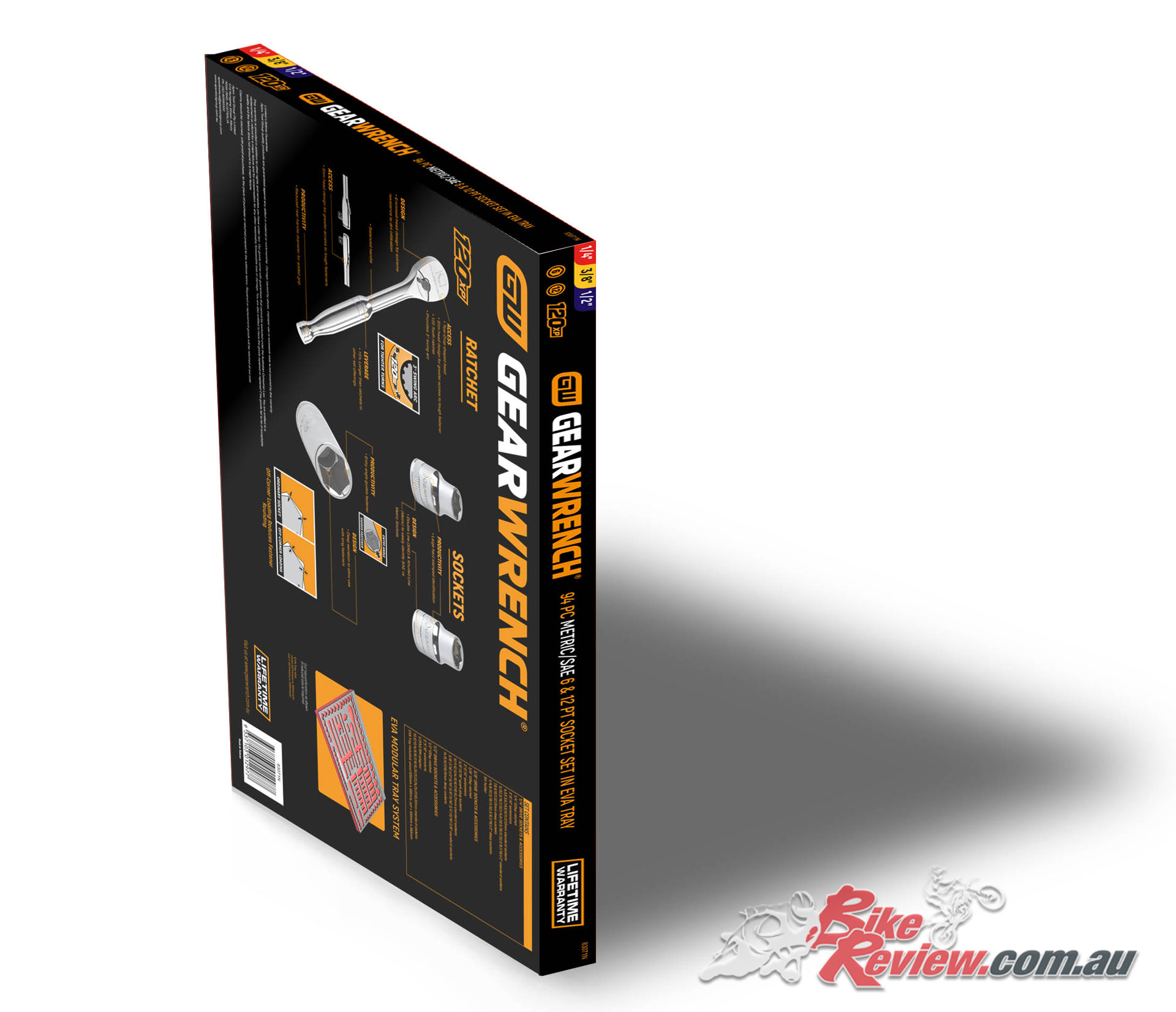 Gearwrench New Products
1/4″ Drive 120XP Extra Long Handle Teardrop Ratchet 9″ – $49 RRP
3/8″ Drive 120XP Extra Long Handle Teardrop Ratchet 18″ – $75 RRP
1/2″ Drive 120XP Extra Long Handle Teardrop Ratchet 24″ – $129 RRP
Two piece 1/4″ & 3/8″ Drive 120XP Extra Long Handle Teardrop Ratchet Set – $119 RRP
Matt Black 30in 6 Drawer Tool Trolley – $749 RRP