Shoei's GT-Air II is arriving in March and is set to further evolve and improve a highly successful helmet model, with advancements in design and functionality, while also being ready for a Sena SRL2 Communication System straight out of the box, making for the ultimate sports-touring option.
Featuring a lengthened internal sun shield for optimal sun-glare protection, an all-new "first position" shield opening for advanced ventilation and defogging, enhanced aerodynamics and noise-reduction technology, and the ability to seamlessly integrate with the all-new Sena SRL2 Communication System, the GT-Air II is equipped to accommodate your every need.
Wind-tunnel optimized to maximize airflow and reduce unwanted noise, the GT-Air II's three intake and five exhaust vents have been strategically shaped and positioned for improved cool air intake and hot air expulsion. A redesigned upper air intake shutter and enlarged lower air intake opening yield greater airflow throughout the entire helmet.
More than just aggressive styling and aesthetics, the GT-Air II's progressive shell shape is compact and streamlined to reduce air resistance and drag. Improved, airtight window beading and an enhanced internal sun shield system prevent unwanted wind noise inside the helmet.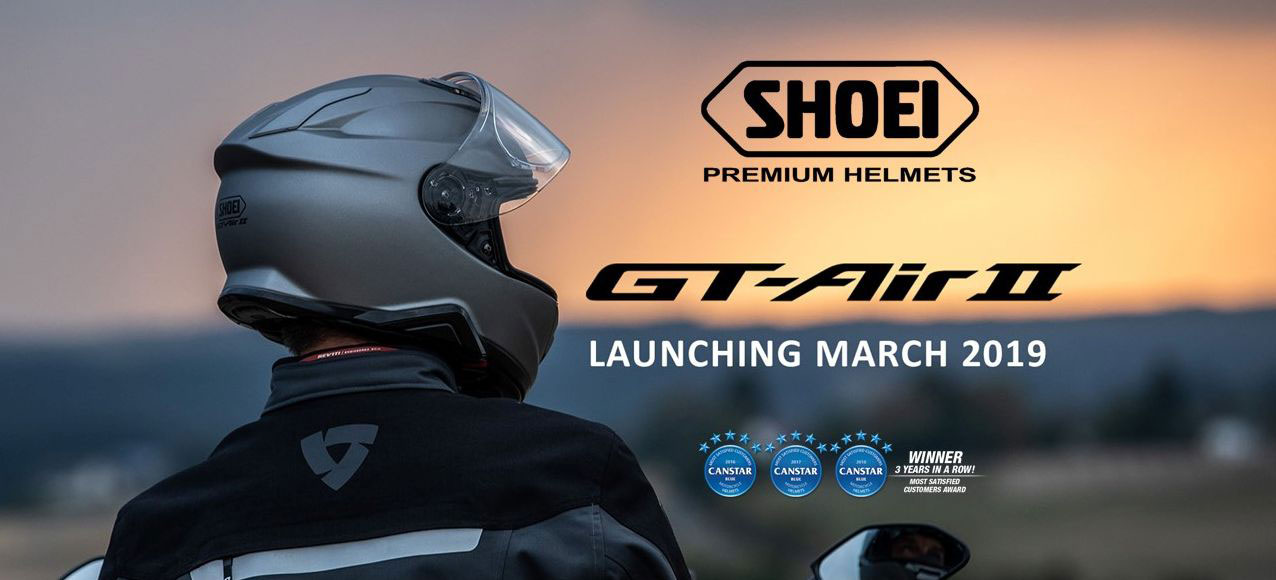 The GT-Air II's advanced outer visor system provides a large, distortion-free view, facilitates smooth and easy shield changes, features an all-new "first position" visor opening., while the GT-AIR II also comes equipped with a new lengthened internal sun shield for optimal relief from sun glare in one quick motion.
The Shoei GT-Air II features a CNS-1 visor, which comes equipped with Pinlock EVO fog-resistant system, while tinted visors are available separately in Light and Dark Tint as well as Spectra Blue, Silver and Fire Orange.
The internal sun visor is a QSV-2 system and is 5mm longer to give riders improved, instant relief from sun glare in one quick motion, thanks to a large, easily located switch. The forehead area of outer shell is also raised slightly to accommodate the internal sun visor, allowing for the integrity of the helmet's inner EPS liner to remain intact.
The GT-Air II is equipped with a fully removable, washable, adjustable, and replaceable 3D Max-Dry Interior System capable of dissipating sweat two times faster than traditional nylon interiors. Multi-layer cheek pads for comfort and helmet stabilization along with premium two-tone interior fabric and red stitching accentuate the GT-Air II's unmatched fit and finish. Optional interior components are also available in different sizes for a customisable fit.
Few characteristics of a motorcycle helmet are as critically important as its first and second layers of defence, which is precisely why the GT-Air II features the Shoei exclusive Multi-Ply Matrix AIM shell and Multi-Piece/Multi-Density EPS liner.
Proprietary technology integrates a multi-ply five layer laminated fibre matrix shell, with hand-laid interwoven layers of fiberglass with organic fibres and resin, while a shell-integrated spoiler with consistent shell thickness that guarantees proper strength and weight.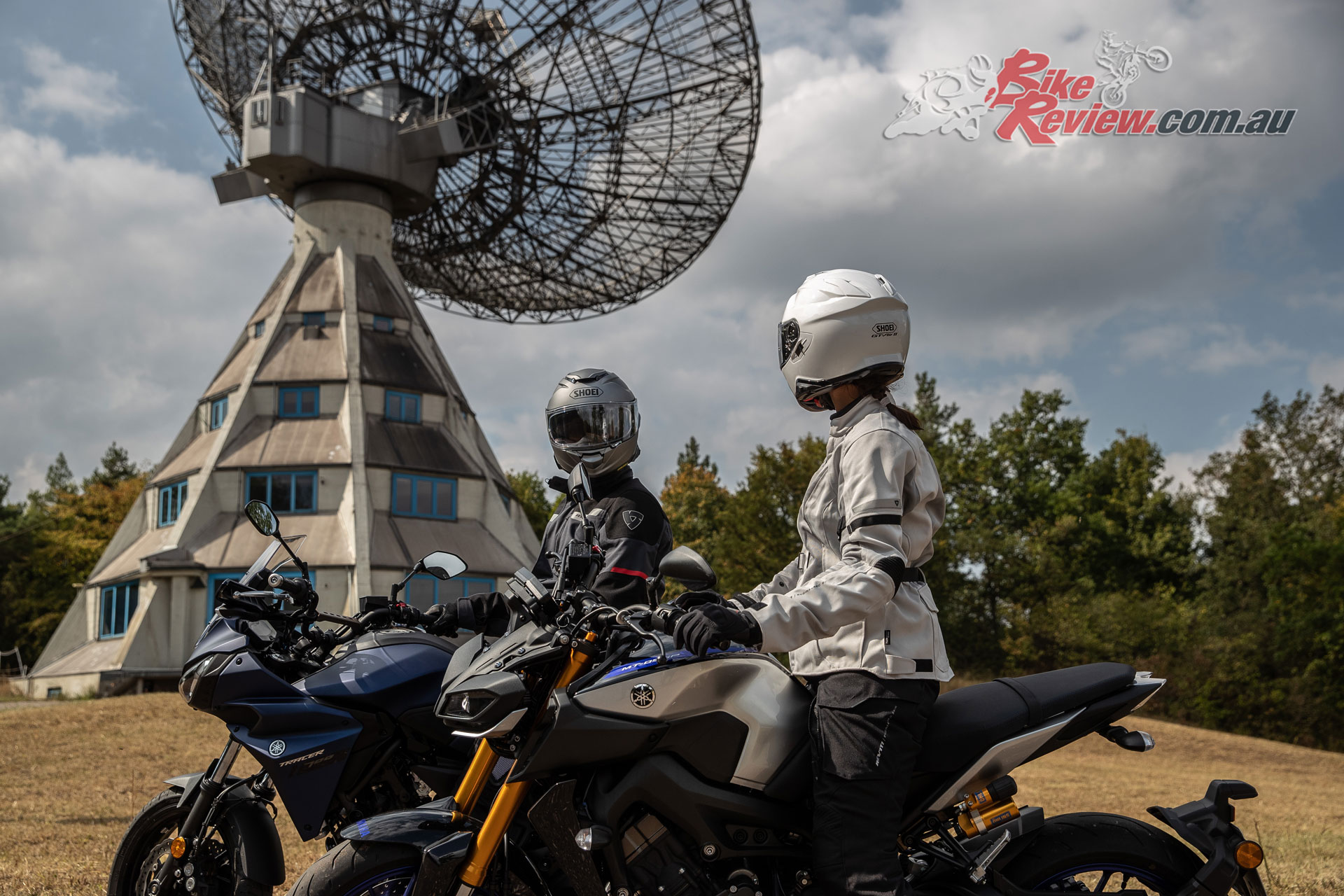 There are also three Shell sizes and four EPS liner sizes for a perfect fit, and the helmet is ECE 22.05 Certified. Other features include Shoei's EQRS – Emergency Quick Release System, and a micro-ratcher chinstrap system, as well as the CNS-1 base plate system for the visor.
Shoei GT-Air II Helmet – Conjure TC-6 & TC-9There are six solid colours available starting at $949.90 RRP, while and Matt and Metallic colours are $999.90 RRP. Four new graphic styles will also be launched in March for $1099.90 RRP, and the dedicated SENA SRL2 bluetooth unit comes separately for $429.95 RRP. Available sizes are XS through to XXL.
See your local Shoei stockist for more information, or visit the McLeod Accessories website to view the complete 2019 Shoei collection.