The all-new 2018 Shoei Neotec II is now in stores Australia-wide, retailing for $999.90 RRP for the huge variety of solid colours or $1099.90 RRP for any of the nine graphic varieties.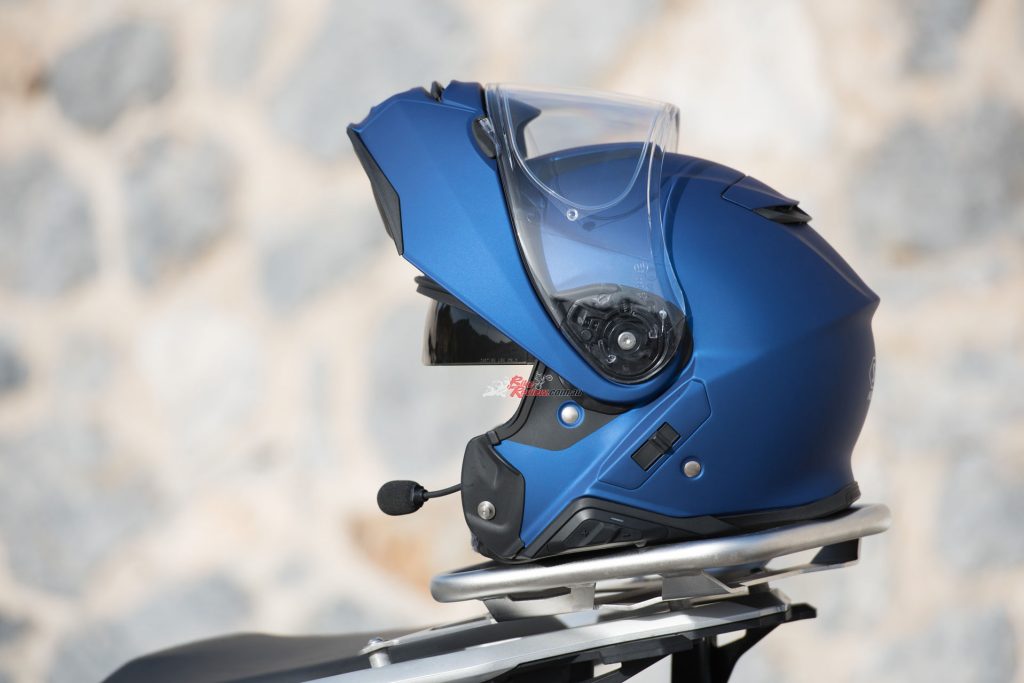 The Neotec II has a new ventilation system with inlets at the upper head and chin area, as well as outlets at the back, dramatically improving ventilation. The aerodynamics are also improved for 2018, making it what Shoei claim to be one of the quietest touring helmets on the market today.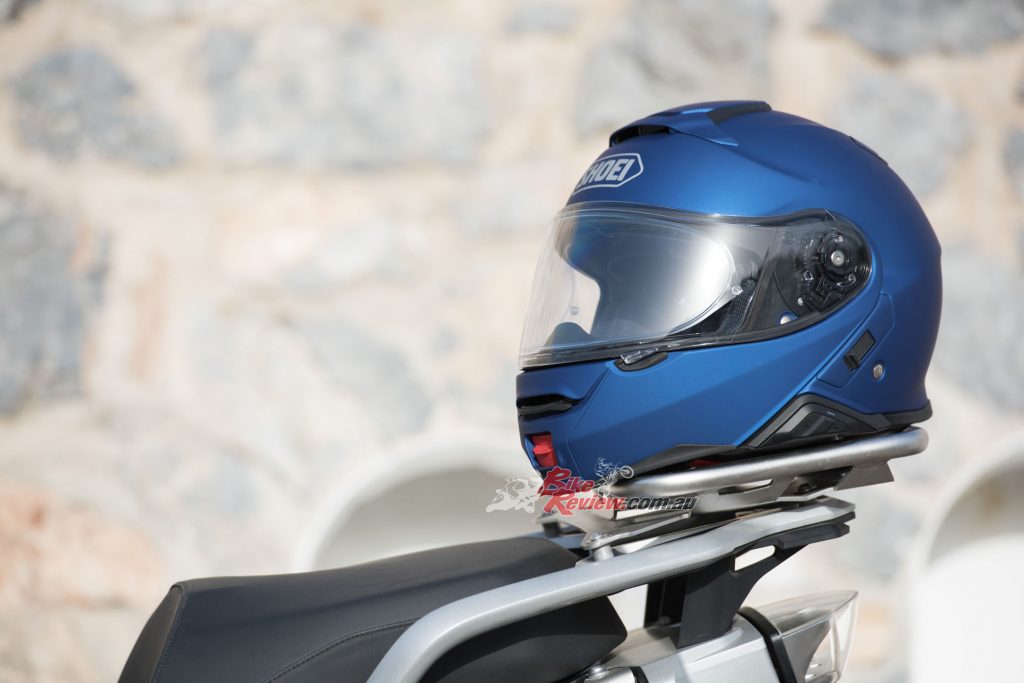 There is now an integrated spoiler, integrated vortex generator and new aero deflector chin spoiler.
The cheek pads include a noise isolator for maximum noise reduction and comfort, while the interior is completely removable and washable. The leather chin strap is also wider, to further block excess airflow and wind noise.
The visor is 3D-molded (CNS-3) and offers extra wide vision and great sealing.
Check out the Neotec II in your nearest shop now! Sizes and colours below. Visit McLeodaccessories.com.au for more info.