VEREX are an Australian aftermarket exhaust company based in Tasmania. They do a range of systems and slip-ons, including these 2-1 and 2-2 stainless-steel 650 Twins pipes...
The Royal Enfield 650 Twins have proven to be a smash hit, as we always predicted they would be. Even our own editor, Jeff, bought one for himself and just about every other journalist has done the same. They are fantastic bikes, even better with a meatier note…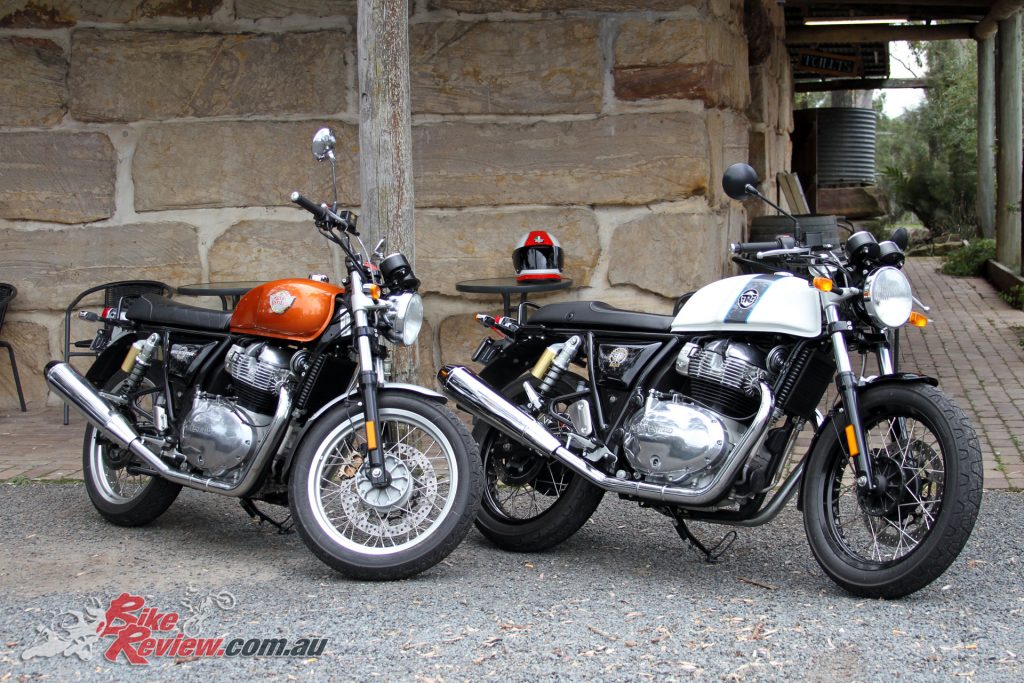 There are a few good options out there when it comes to choosing either a slip-on set of mufflers or a full system for your Interceptor or Continental GT. Some are super high-end and expensive, others are eBay junk, and like everything, you get what you pay for – particularly when it comes to exhaust systems, which need lots of R&D, experience and quality materials to make properly.
VEREX is a family owned and operated business in Tassie, producing high quality exhaust systems. They have a range of systems for Royal Enfield, Triumph, Indian, and link pipes for Husqvarna and KTM. All parts are manufactured in Tasmania from high grade stainless steel and available in various finishes. Jump on their website and have a look for yourself. Like us, you will probably be impressed!
---
---
Of course, our main interest is with the Royal Enfield systems at the moment, as we are considering upgrading the BikeReview Interceptor with a full system, more for weight savings than for anything else, as personally Jeff doesn't mind the sound of the bike now that he has modified the mufflers.
In saying that, we may well try a VEREX 2-2 system, rather than the 2-1 (which means you lose the centre-stand), so we will keep you posted if we go ahead and fit them up. In the meantime, check out the VEREX website as mention and have a look at some of their YouTube videos…
VEREX offer two full systems for the 650 Twins, a 2-1 and a 2-2. 
---
Royal Enfield 650 2-1 Full System:
Full 304 Stainless steel construction, designed and produced in Australia.
Brushed or mirror polish finish.
4.25kg total weight, 12.95kg saving from stock + centre stand weight (removal required for fitment.)
Discreet O2 sensor placement and one of a kind design.
10% Increase in Torque and 15% increase in HP.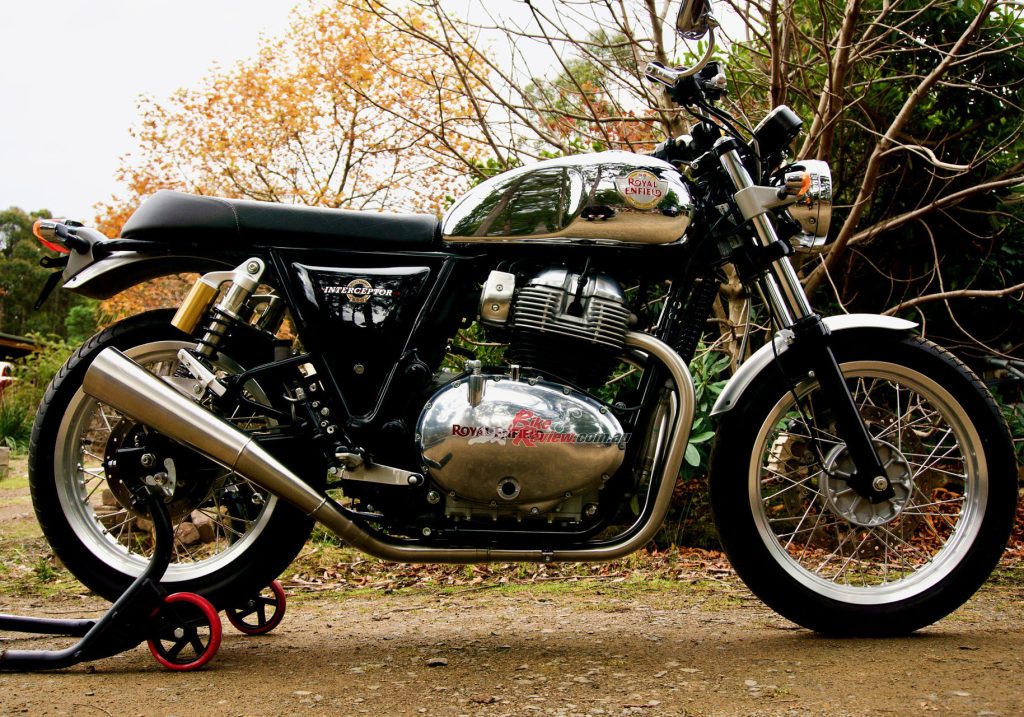 ---
Royal Enfield 650 2-2 System:
Full 304 Stainless steel construction, designed and produced in Australia.
Brushed or Mirror polish finish.
Compact design, sitting more forward on the bike.
7.5kg total weight, 9.7kg weight saving over stock exhaust.
Discreet O2 sensor placement.
Increased power and torque without any aftermarket engine management.
In-House Mandrel bent tube for perfect fitment.
Both systems offer impressive power and torque gains, check out the dyno graphs, while just as importantly reduce sprung weight very significantly, improving the handling of your 650 to no end. Both the 2-2 and 2-1 can be finished in either polished or brushed stainless-steel and no remapping is required with the 2-2 according to VEREX.
---
---
VEREX also make slip-ons in brushed or polished finish and have a big range of other products. You can check out their eBay store here or email them here. 
---
---