2018 AGV Veloce S colour range now available
The AGV Veloce S helmet takes all of the most desirable street racing features from the flagship Pista GP R range, and flawlessly incorporates awesome touring capability.
Setting a new standard for sport touring helmets, riders can enjoy generous airflow from the track-designed ventilation. The AGV Veloce S is designed to give riders the perfect blend between both racing and sport categories. Beautifully engineered and manufactured in true premium Italian style.
Check out the range at the Australian AGV website.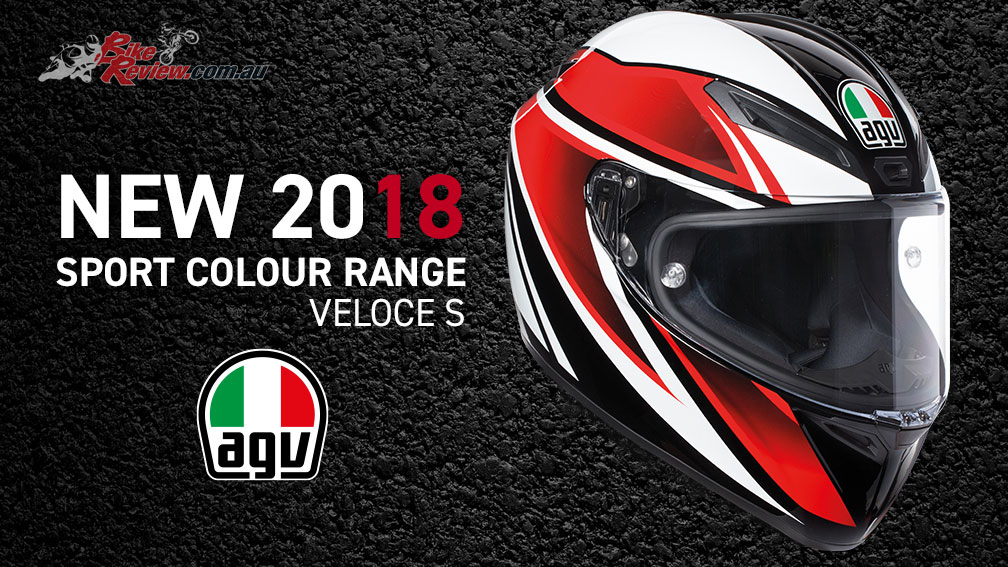 AGV Veloce S Features
Shell in CAAF (Carbon-Arimidic-Fiberglass) engineered in 4 sizes
5-density EPS structure developed in 4 sizes
IVS (Integrated Ventilation System) ventilation with 5 large front vents and 2 rear extractors.
New Veloce S interior construction
Class Optic 1 visor with 100% Max Vision Pinlock
Patented Visor Lock System (VSL) reduces the risk of accidental opening in the event of an accident.
Unique Metal visor mechanism for total sealing between visor and shell.
Double D retention system
FREE TINTED VISOR OFFER
For a limited time, customers who choose to purchase the new Veloce S from authorised Australian Veloce S stockists will receive a complimentary tinted visor with their helmet. This visor is optical class 1, and 3.3mm thick face shield.