Bimota Win 2016 Barry Sheene Festival Of Speed
In its first major event, the Bimota built by Team T-Rex Racing Developments not only managed to win the P5-P6 Barry Sheene feature race, but also claimed the P6 Sydney Motorsport Park lap record.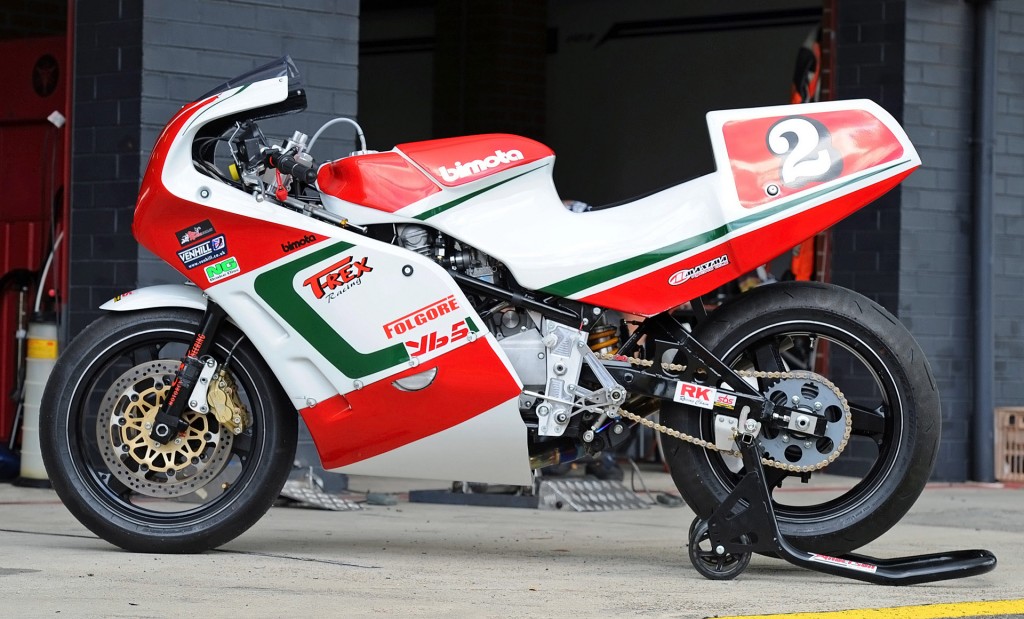 The Barry Sheene Festival of Speed is much more than just a motorcycle race. With the passing of Barry in 2003, the annual meeting was born out of the recognition of Barry's achievements as well as his love of motorcycling. The event is a celebration of his life, the fun, friendships and on track rivalries that take place throughout the weekend of 18-20th March 2016.
It showcases riders from bygone eras and the machines on which they honed their skills, with special guests for 2016 including Freddie Spencer, Kevin Schwantz, Steve Parrish, Kork Ballington, Graeme Crosby and Jeremy McWilliams just to name a few.
The Barry Sheene Top 50 Feature had riders such as Kevin Schwantz, Cameron Donald, Jeremy
Mcwilliams and also local racer such as Chas Hern aboard the Bimota YB5 for the very first time. In fact, only on Thursday prior to the meeting did he actually get to ride the bike for the first time.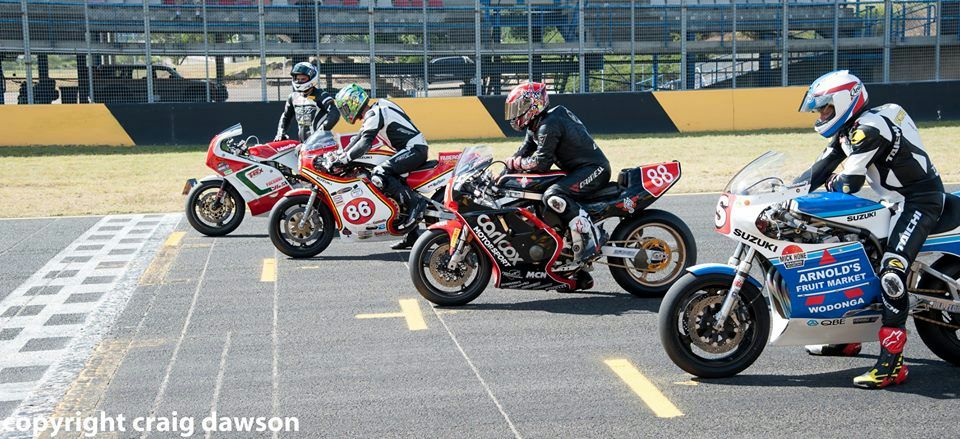 The Race
In Qualifying 60 bikes took to the track hoping to make the cut for the top 50 feature race with only 25 P5 Machines and the top P6 Machines. Chas managed to find some clear track and took full advantage of it. His lap time of 1.37.8 would be enough to take pole position and also was under the current P6 Lap Record.
Over the 4 Races, Chas and the Bimota claimed two wins and two thirds to claim the overall victory for the weekend. In race 3 on Sunday, the duo lapped in an incredible 1.36.5 to cement the lap record and also claiming victory.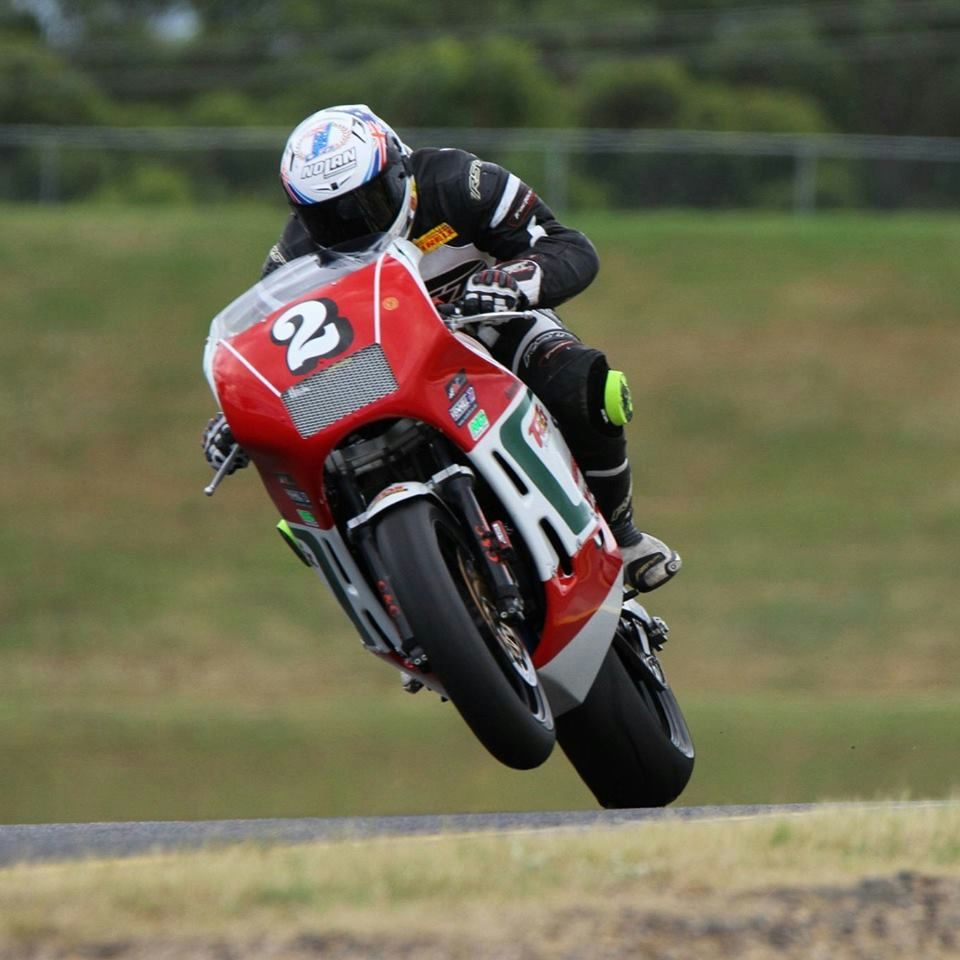 Chas said, "I would like to thank Rex for allowing me to race such an exotic motorcycle, Growing up as a kid I always held Bimota in such high regard as they built motorcycles most of us could only dream of owning. To come here and race against one of my all time heroes Kevin Schwantz has also been an amazing experience and taking win and lap record has been a weekend I will never forget."
REX added, "What an outcome! It's nice to be different and the YB5 surely was a stand out this weekend. The bike is very different to look at, and to have it up front and take the victory has been a good weekend.
"It's the 3rd time my bikes have won this event and the first with Chas and the Bimota. We
will be back next year and with another 12 months development on the bike, it will only get better."
"We would like to thank Bimota and Bimota Classic parts for the assistance in getting the YB5 track ready. Kenma agencies for their ongoing Support, Cykel and Pirelli Tyres, Monza Imports and RST Leathers, Bimota Australia, C&C Motorcycle Engineering, Buck and Peter for their help over the weekend and Jeff from BikeReview.com.au."