Broadford Bike Bonanza 2016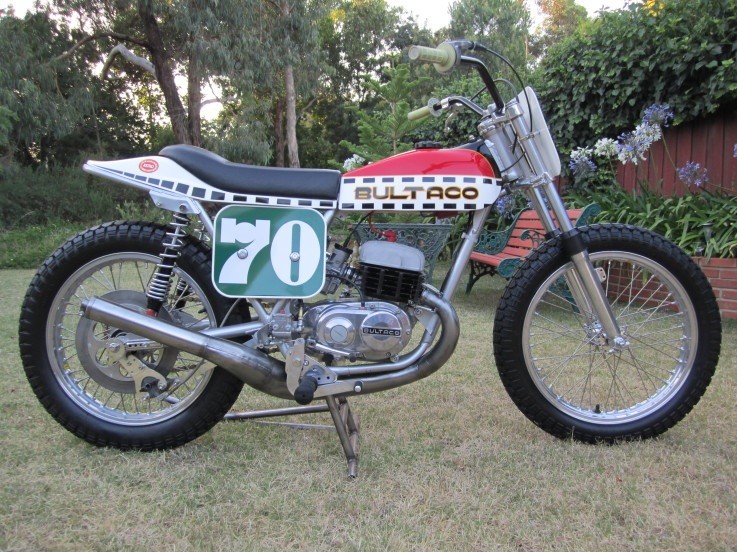 Following on from 2015's highly successful tribute to 50 years of motorcycle racing at Bathurst, the 2016 edition of the Penrite Oil Broadford Bike Bonanza will feature another historic theme from Australia's rich motorcycle history.
The 2016 edition of the event will celebrate the Superbikes from 1973- a theme that requires special acknowledgement from the nation's motorcycling community according to Motorcycling Australia President Braxton Laine.
"The Superbike category began here in Australia with the Chesterfield Series, and grew exponentially from there," Laine said.
"The vast majority of the machinery in this class was home-spun, and both Australia and New Zealand can take credit for developing motorcycles that were capable of holding their own anywhere in the world.
"We also saw a new generation of top riders, such as Rob Phillis, Malcolm Campbell, Andrew Johnson, Dennis Neill and many others who adapted to these big, noisy machines. Many of these seminal superbikes are still around, and we know already that we will have some very famous bikes at Broadford."
For 2016, the very popular Speedway Spectacular on Saturday will be broadened to include iconic dirt track machines and riders, with Event Organiser Peter Drakeford declaring that an increased emphasis will be placed on featuring US-style Flat Track bikes at the event.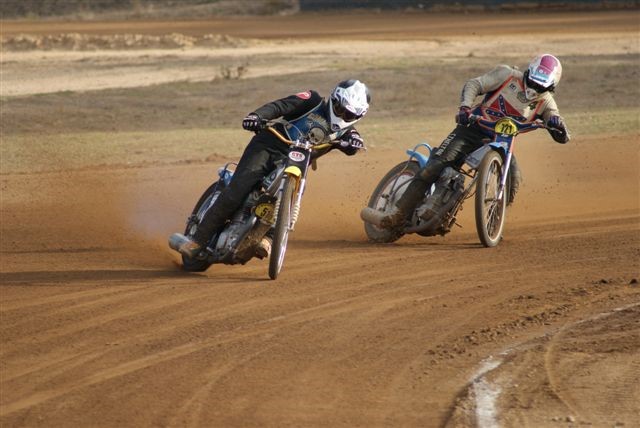 One of the most popular tracks at last year's PBBB was, surprisingly; the scramble track, located just up from the front office. A low tech fun one drew constant use even though dusty. However, with the predicted rush of entrants and spectators (already up to three times the amount of entrants to this date) more parking and camping was needed.
In what was a win-win, the Complex Manager Rob Mestrom negotiated a lease with the neighboring Harley Club to run the track on their land through the fence and up the hill from the dam near the speedway track. A virgin paddock track will be carved out on the hillside scrub so it can settle before Easter.
What started out as a celebration of Aussie Superbikes through the ages ballooned into a star studded turnout of a rugged band of cutthroats and the weapons they made their names on:
Craig Coxhell – Suzuki GSXR-1000 Aussie title winner
John Kaiser- Kawasaki Z1 1000+ 1975
Scott Stephens – Kawasaki Z1000J 1980
Rob Phillis –  1980 Suzuki GSX1100 title winner & Team Kawasaki GPX750
Alistair Maxwell – Kawasaki ZXR 750 Marty Craggill 1997
Kevin Magee – Bob Brown Ducati 1985
Scott Webster – Kawasaki Z1000J 1980
Ross & Ralph Hannan – Kawasaki Z1R Yoshimura 1978 Croz bike
Mick Hone –  Suzuki Katana 1100N 1982, GSX1100EF 1984 all Phillis bikes
Phil Hall –   Shadowfax Kawasaki 1979
Don Stafford – Yamaha  YZF 750SP 1995
Paul Walkley, Peter Goddard 1996 Aussie Champ winner & Paul Feeney yet to be determined
Mick Hone, 1982 Suzuki Katana 1100 and a 1984 Suzuki GSX1000EFE
Not to mention the Slider Spectacular riders and the rare concoctions of sliders coming out:
Chris Watson – 26 times Aussie champ, over 100 titles in dirt track, the G.O.A.T.
Chris Kelly – Top Victorian dirt tracker renowned Bultaco Astro rider.
Gary Chasemore – Multiple Aust short circuit, long track and grass champ, mainly Hagon Bultacos, a Hagon Rotax 250 tandem twin, a Hagon TZ 350 & Neil Street 4 valve JAWAs.
Don Stafford – Made his own Alstar frame, Victorian title & championship winner, JAP mounted long trackers with 3 speed box.
Rod Hunter – International speedway rider for Hull, UK, rode Ivan Mauger series with Phil Crump, raced MX with Bernie Ryan and became top short circuit rider on Hagons and loved grass and long track.
Tony Clarke – Local hero, always at the front of any discipline he enters.
Ron Whitmore – Suzuki dealer and sponsor of the late US rider Marty Moates, coming out on a Bultaco Pursang.
Gary O`Brien – Son of Lyall, Montesa importer, many titles in MX star and short circuit, JAP mounted.
Les Lewis – Renowned champ and hard runner seen at every race meeting ever. Known for riding TA125 twin in a Hagon and the dreaded TR3.
Rick Wason – Junior wonderkid, Aussie title winner dirt track and then went back to MX.
Clarrie (the clown) Jones – Noted long track, grass & speedway rider, Aust Speedway sidecar champ and another brave TR3 rider.
Peter Goddard – Multiple Aussie champ, versatile in all disciplines and bringing out his Knight framed Honda flat track racer from his USA campaign.
Keith Davies – Multiple Aussie champion from the old days and a true gentleman of the sport.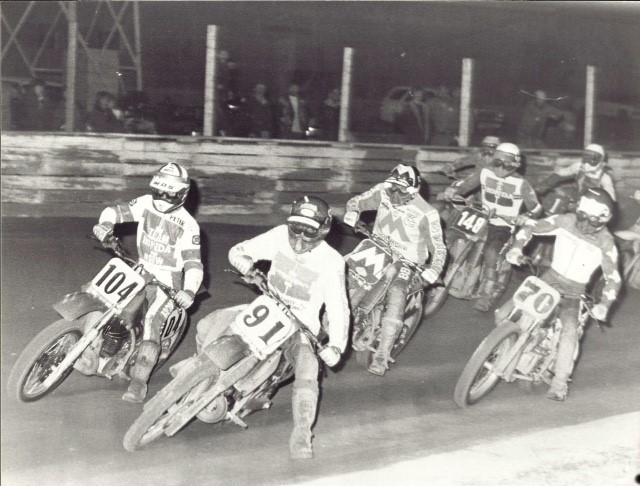 The 2016 Penrite Oil Broadford Bike Bonanza will take place at the State Motorcycling Complex, Victoria on Easter Saturday and Sunday, March 26th and 27th. Visit the official Broadford Bike Bonanza website here.