Kawasaki BCPerformance report from Morgan Park ASBK, Round 4
Kawasaki BCperformance's ex MotoGP, World SSTK 1000 and Australian Champion Bryan Staring remains in contention for the 2019 Australian Superbike Championship (ASBK) following an inspiring sixth-place finish at Morgan Park's fourth round in Queensland. Pics:  Foremost  Media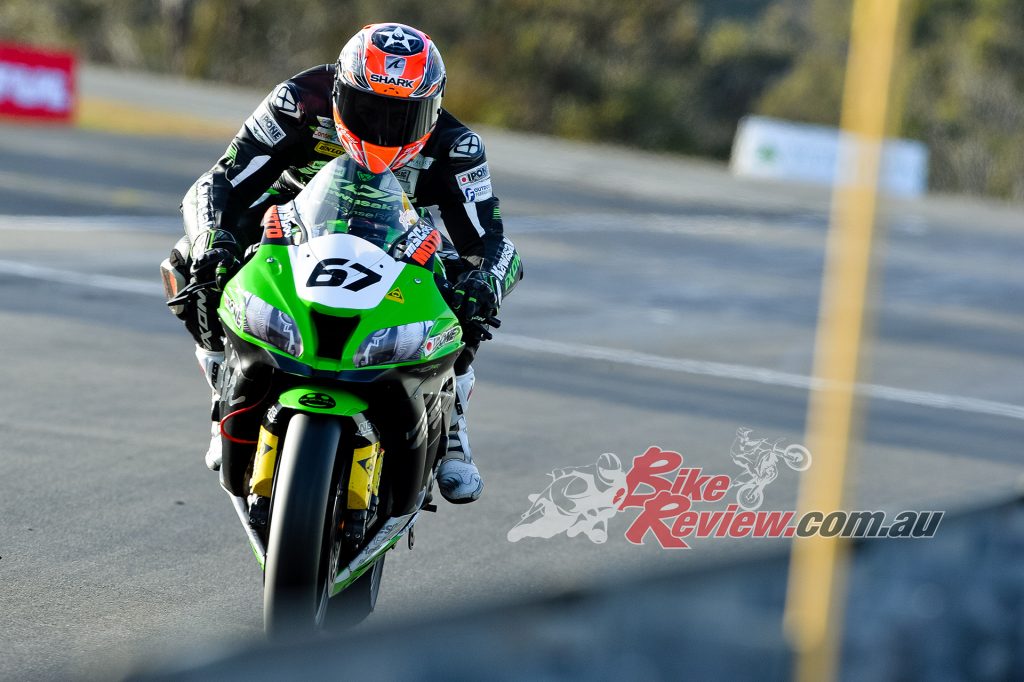 Staring qualified fifth on the Kawasaki Superbike grid with a 1:13.337s aboard his Dunlop-equipped Kawasaki Ninja ZX-10RR, before battling for a podium place in the opening 16-lap race on Sunday.
Unfortunately, a mistake saw Staring fall on lap 14 while positioned fourth, but he was able to remount and cross the line in 12th for five valuable championship points.
Later that afternoon the experienced Western Australian again featured at the front of the field, challenging for the podium again on his way to P4. Those results saw Staring credited sixth overall and he's now third in the standings, eight points outside of the lead.
"It was such a contrasting weekend, because I'm disappointed that I crashed in that first race, but the good thing was that I didn't damage the bike and managed to salvage five points," said Staring. "I was really in the zone in race one and got a sniff of the podium, so I was pushing for it!
"Race two was brilliant, actually. Following the crash earlier, I unfortunately had some dirt in the switch and couldn't activate my launch control, so that put me way back off the start. I fought my way through from there and was again in the mix for a podium – fourth was good and we were really strong this weekend."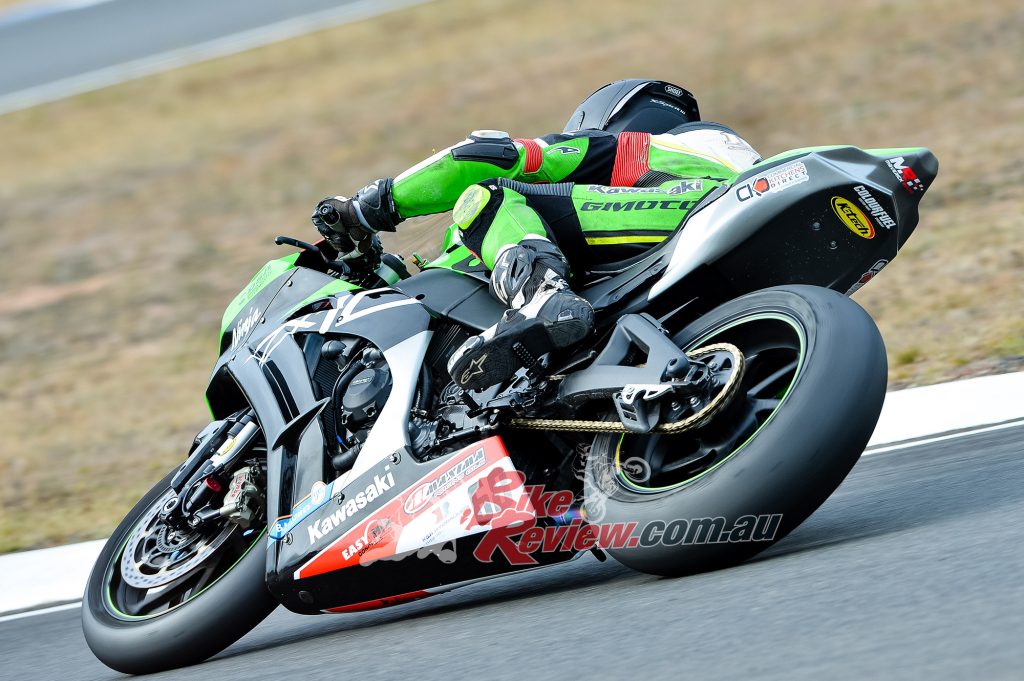 Kawasaki BCperformance teammate Lachlan Epis qualified in 14th position with a 1:15.236s and then put forward a consistent effort for 10-11 results today. He scored P10 overall for the round and is now 15th in the championship rankings.
"This weekend was quite difficult overall, even though the results were okay in the end," Epis commented. "I just didn't get as comfortable as I would've liked to and didn't have the pace that I had in testing. The team worked really hard, the Ninja ZX-10RR and Dunlop tyres were great though, so we'll come back stronger for Winton."
Kawasaki BCperformance team manager Kelvin Reilly said it was an encouraging round for the entire team: "After struggling here last season, this year we came back and made a massive jump forward," Reilly reflected. "That bodes well for the remaining three rounds and the Dunlop tyre is really good.
"Bryan's slip-off in race one was one of those things, however, he rebounded this afternoon and was competitive in that second race. Lachie's day was consistent with 10th and 11th-place results, which I was really happy with and we just have to keep pushing."
Also in the Kawasaki Superbike category, Matt Walters rode his Ninja ZX-10RR to eighth overall and now sits seventh in the standings as leading privateer. Unfortunately, GSR Kawasaki rider Glenn Scott was injured on Friday and was sidelined for the remainder of the round.
Supersport 300
The Australian Supersport 300 Championship round was dominated by Senna Agius aboard his Ninja 400, scorching to pole position with a new circuit best lap of 1:22.959s and then winning all three races in convincing fashion. Kawasaki BCperformance rider Callum O'Brien had a more difficult weekend, unable to complete each of the races.
Round five of the 2019 Australian Superbike Championship (ASBK) will take place at Winton Motor Raceway in Victoria from 6-8 September.