Mad Mike Jones, 2019 Kawasaki Australian Superbike Champion!
Mike Jones has claimed the 2019 Kawasaki Australian Superbike Championship by emerging from two pressure-cooker races with a pair of victories at the Motul Pirelli ASBK season finale at Sydney Motorsport Park.
From seventh on the grid, the Desmosport Ducati rider launched himself into the lead pack with blinder starts in both races, before going wheel-to-wheel with his main opponents, Troy Herfoss and Wayne Maxwell.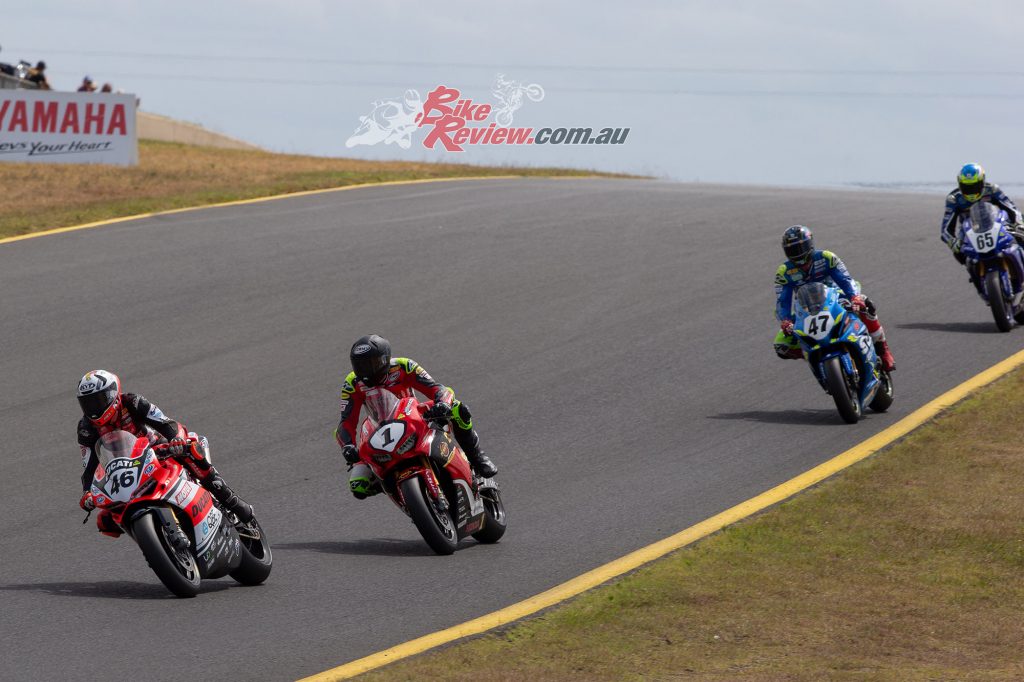 In Race 1, Maxwell held the ascendancy in the early laps after a battle with Daniel Falzon, before Jones passed the Suzuki rider at Turn 9. Maxwell was also passed by Troy Herfoss, who caught Jones in the closing laps but was unable to find a way past. Maxwell faded late, and was ultimately forced to defend third position from an attacking Bryan Staring on his Kawasaki. The result saw Jones taking a half-point lead over Herfoss into the very last race of the season.
Another strong start from Maxwell saw the Suzuki rider lead Race 2 initially, before he was passed by both Jones and Herfoss. What followed was an epic battle between Jones and Herfoss; the two riders exploited each other's strengths and weaknesses, and swapped the lead on numerous occasions, including three changes on the very last lap.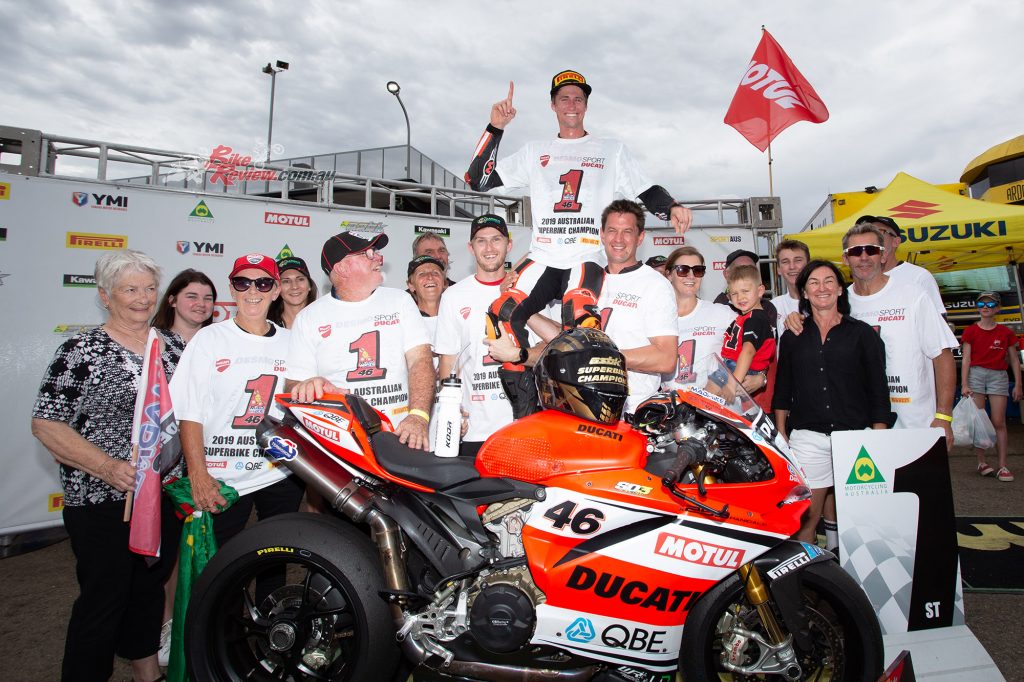 The defining moment happened when Herfoss launched an all-or-nothing attack at Turn 9, ran wide and allowed Jones to pull clear. An exhausted but elated Jones paid credit to his Ducati team.
"The Desmosport Ducati team worked so hard for this – a big, special thank you to the team, all its supporters and all my supporters," Jones said.
"It was incredible going into these two races – we knew we had to win both races.
"I came into the weekend with the goal of taking pole and winning both races. We didn't get pole and that hurt a lot – I blame myself for that.
"Going into the two races, I knew there was a lot of pressure coming from behind, but I did the best I could and we got the job done."
"In that last race, when I was out in front I was trying my hardest – I wanted to make a gap and get away; I wasn't looking after the tyre, I was just going as hard as I could.
"When Troy came past me, I thought I was in a bit of trouble and panicked slightly. But I said to myself 'I'm not going to lose this championship' and all my focus was on catching and passing him."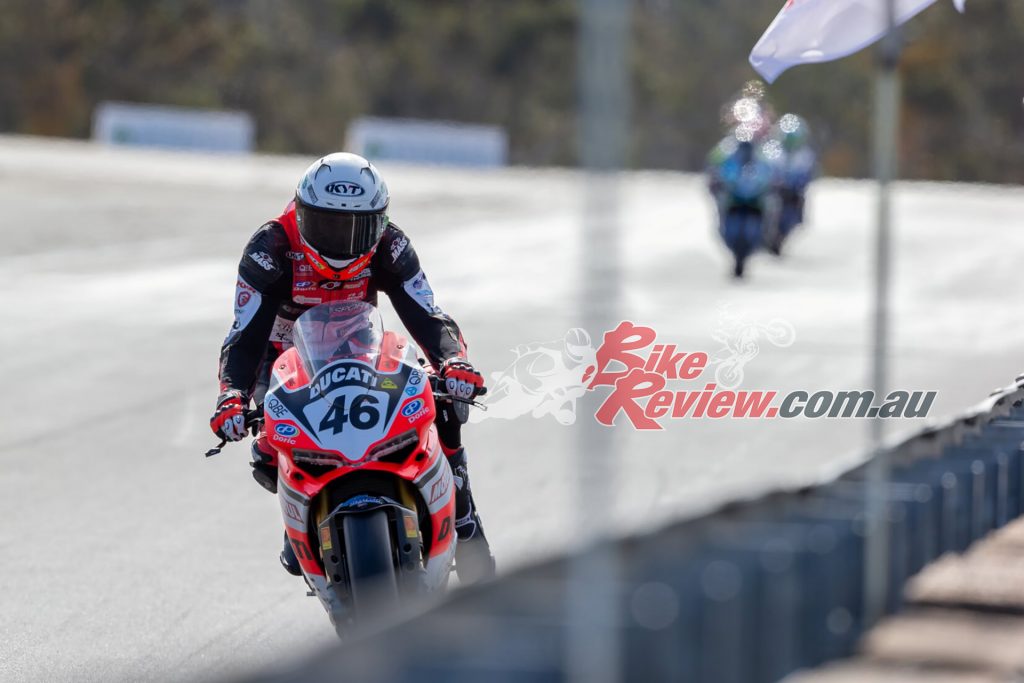 Runner-up Herfoss was philosophical in defeat.
"You always go to the track to win, but I say to myself 'if I've done my best and left everything out there, I've done everything possible' and I did that today.
"Mike rode a very smart race, he used his package to his advantage and I used mine to my advantage – he was just a bit better than me today.
"I'm so proud of my team for how they've worked – they kept their cool under pressure. The last five years, I've been in the title fight every year, and hopefully it's the same next year."