'Mad' Mike Jones leads ASBK Superbike after Morgan Park
Mike Jones has led the DesmoSport Ducati Superbike team to second overall for the weekend and left with a one-point lead in the 2019 Australian Superbike Championship after a 1-3 result across the two races at Morgan Park Raceway, in Warwick, Queensland. Pics: TGB Sport.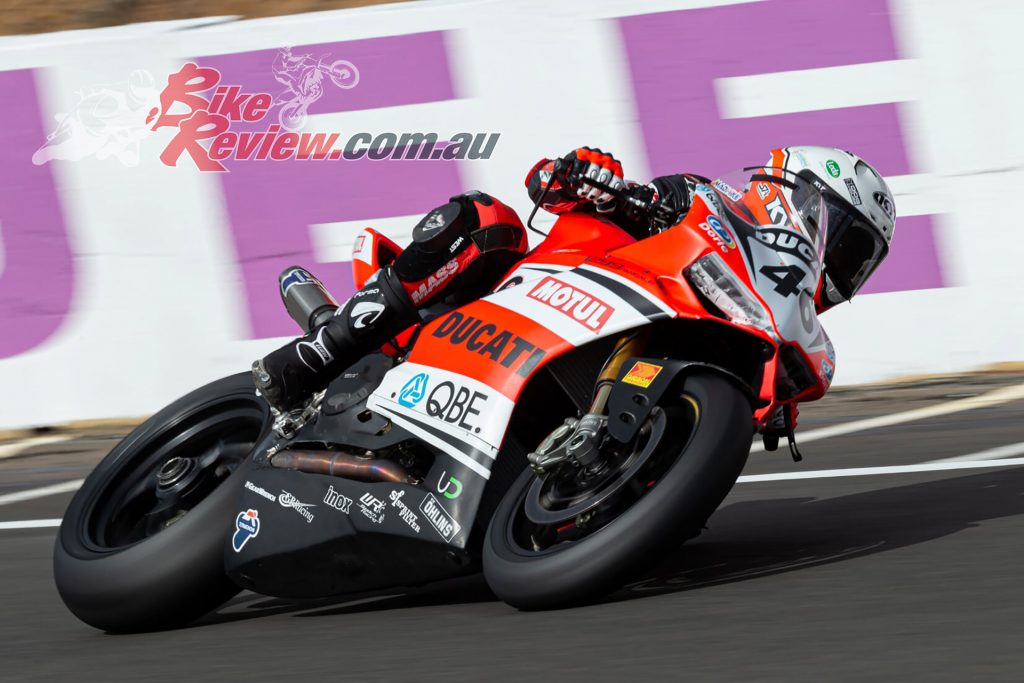 Mike Jones: "I'm in the championship lead, with second overall for the weekend, and I'm really happy with how I rode"
Qualifying: 1st
Race 1: 1st
Race 2: 3rd
Championship: 1st
Setting a new best lap of 1:12.609 for the Morgan Park circuit in Saturday's qualifying session, Mike Jones established himself as the man to beat. Race one saw Jones lead from the front, unchallenged, controlling the pace and the gap to second for all 16 laps. Lap one in race two saw the Brisbane-based racer make an error in turn six, rejoining in 14th, only to go on to set the fastest lap of the race (1:12.737) on his way to third place, securing second overall for the weekend.
Ben Henry: "Mike rode incredible. We were in a strong position heading into the weekend and every session we were either at the top or close to it. Mike looked so smooth on track that it was clear to most of the paddock that he would be the man to beat. I guess that's why I'm feeling a little frustrated to not take both race wins today. Mike controlled the first race from start to finish and a simple mistake in race two put him in a world of hurt. To recover to third, against an incredible field of superbike racers, is a credit to Mike. He kept his cool and made smart passes and I honestly think that if the race was longer there's a good chance he could have battled for a win."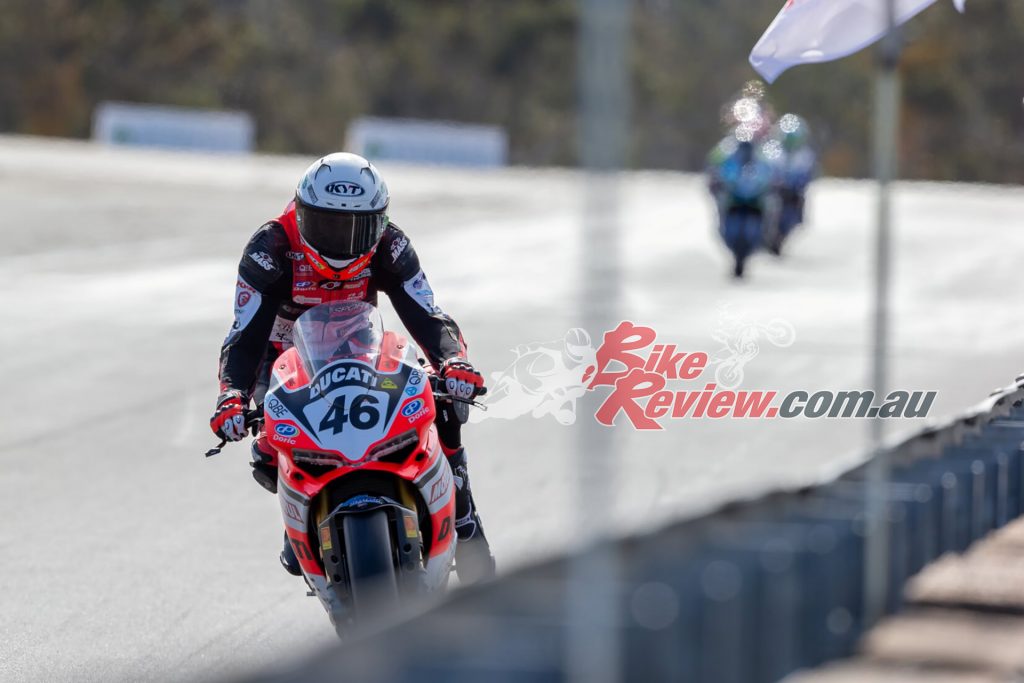 Mike Jones: "I'm in the championship lead with second overall for the weekend and I'm really happy with how I rode. I can't thank the team enough for giving me a great bike to race but I'd be lying if I didn't say I was frustrated by not taking the overall win this weekend. In the second race, I hit the bump at turn six as I was on the brakes and it sent me off the track and basically to last place. I worked hard to move to third but that's racing."