New Product: Rossi Pista GP RR San Marino GP Helmet
AGV Helmet's Australian importer Link International starting online pre-order of the new Rossi Pista GP RR San Marino GP limited edition helmet, due here in February 2020. As has become tradition for Valentino Rossi's home Grand Prix, close friend and artist Aldo Drudi went to work to design another one-off special to celebrate Rossi's home town race in Misano. Turning to the local cuisine for inspiration, Menù di Misano became the fun, carefree theme that was interpreted masterfully using attention-grabbing images and was at the same time a great fit for Valentino's personality.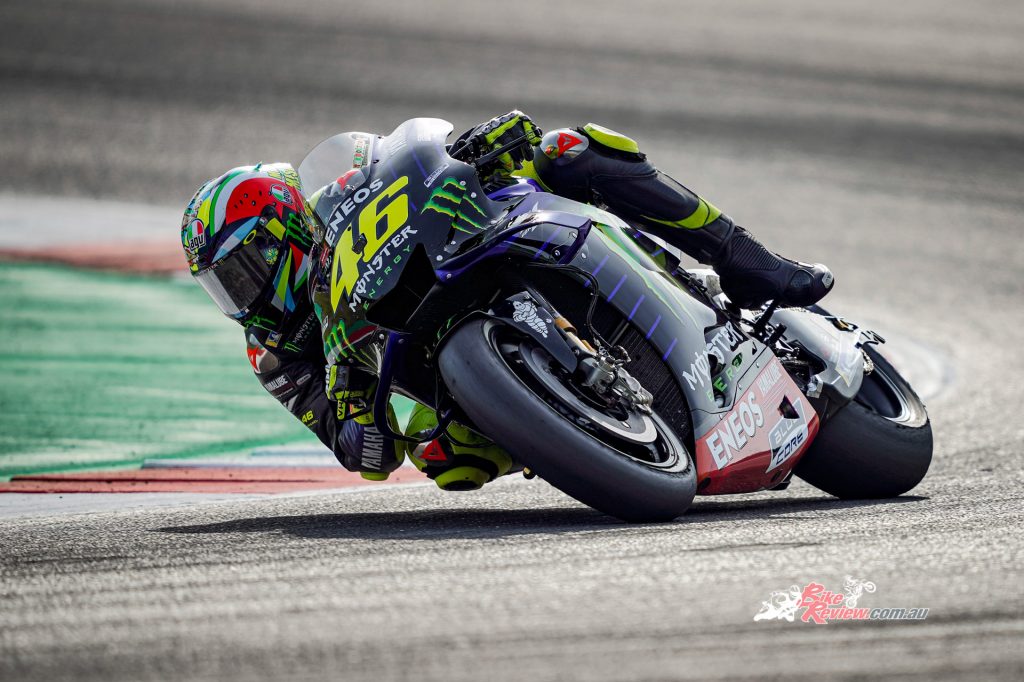 Staying with tradition, the helmet features the two symbols that have always made an appearance on Rossi's helmets, the sun, this time in the form of local Piadina flatbread, and the moon, in the guise of a white, red and green slice of watermelon. Complementing the sun and moon are classic Valentino iconography like his dogs and cat appearing in the form of his fan club.
Drudi has taken a concept and authentically celebrated the local traditions, using brand-new colours and bold graphics to come up with a helmet that is truly a piece of art, which looks just as stunning up and close and in detail as it does out on the track.
AGV claim that the Pista GP RR results from an innovative integrated design protocol that revolutionizes the design method and allows a combination of superior impact protection, the exclusive Ultravision AGV — that guarantees a visual field of 190° horizontally and 85° vertically – and cutting-edge design for extreme performance, developed in the wind tunnel for aerodynamic efficiency.
The replica helmet will be available in very limited numbers in Australia from February 2020. Produced in the latest evolution of the Pista GP RR model at $1,999 (RRP). Be the first in Australia to receive one of the helmets by pre-ordering your helmet now on the AGV website.