New Product: Ventura Pack System for '17-'19 MT-07 Tracer
Ventura has designed a new bike pack-system, now available for the 2017-2019 Yamaha MT-07 Tracer. Ventura describes their Aerodynamic Bike-Pack system as being lightweight, stable and versatile. The key to the Ventura system is the L-Bracket, which is made to measure to fit each model of bike and custom designed to complement the unique styling of each motorcycle.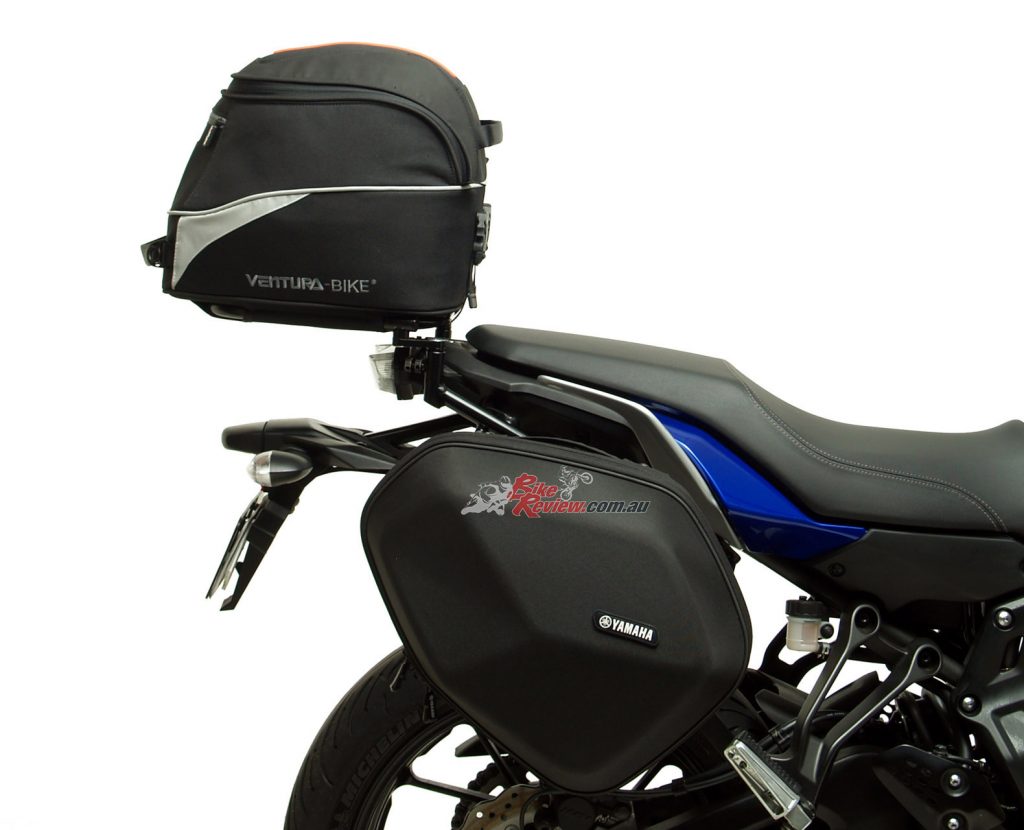 Once fitted with L-Brackets, the Yamaha MT-07 Tracer will accommodate a range of luggage options via the Astro Top Box, Sport Rack, Pack Rack, Grab Handle or EVO Rack.
Ventura says their rack system ensures that the load won't shift, even during hard riding while the positioning offers excellent stability. Positioning the load directly behind the rider gives much greater manoeuvrability in traffic – and less wind resistance on the open road. This fitment joins an impressive line-up that see the Ventura Pack-Rack system available for over 2000 different motorcycles.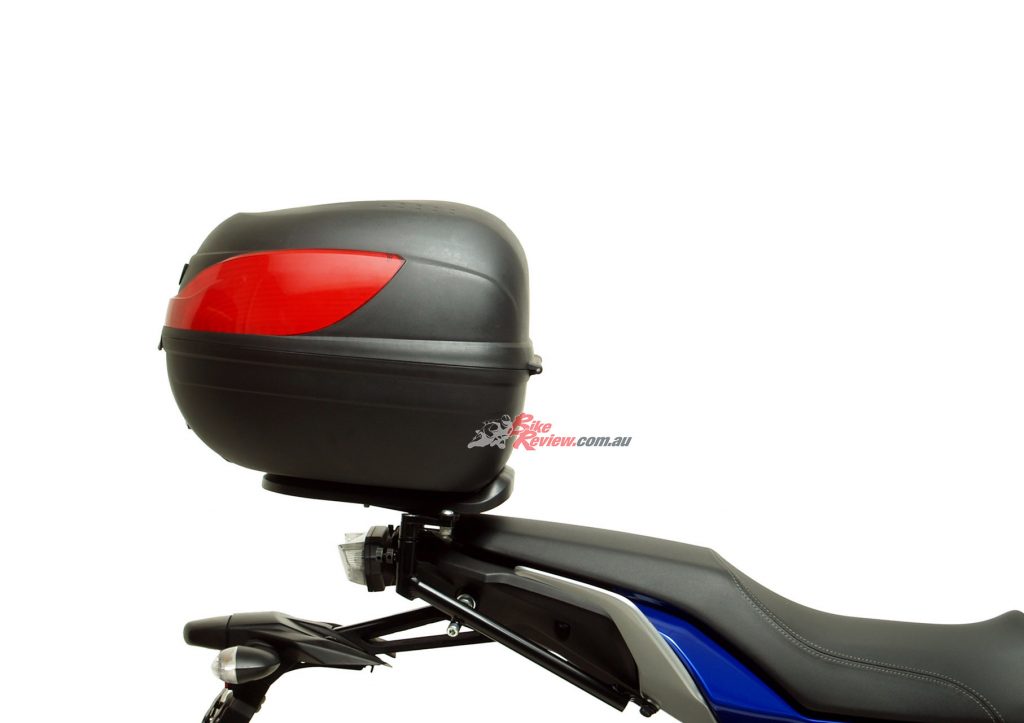 Ventura Bike Pack system fits 2017-2019 Yamaha MT-07 Tracer with factory panniers.
---
Pack Frame Touring Kits and Pricing
• Aero-Spada 51L Touring Kit $479.00RRP Part # Y1290651
• Rally-Euro 44-56L Touring Kit $449.00RRP Part # Y1290656
• Mistral 47L Touring Kit $549.00RRP Part # Y1291247
Astro Top Boxes
• Astro TOP BOX Complete Kit $369.00RRP Part # Y1291432
• Astro-TBR Universal Kit $189.00RRP (for bikes fitted with Ventura L Brackets)
EVO Rack Kits and Pricing
• EVO-10 Sports Kit $399.00RRP Part # Y129EV10
• EVO-22 Jet Stream Kit $399.00RRP Part # Y129EV22
• EVO-40 Sports Touring Kit $489.00RRP Part # Y129EV40
• EVO-60 Jet Stream Kit $579.00RRP Part # Y129EV60
---
For more information, visit Kenma Australia, or contact them via phone at 02 9484 0777.