Penrite Oil Support Youngest Competitor At SBK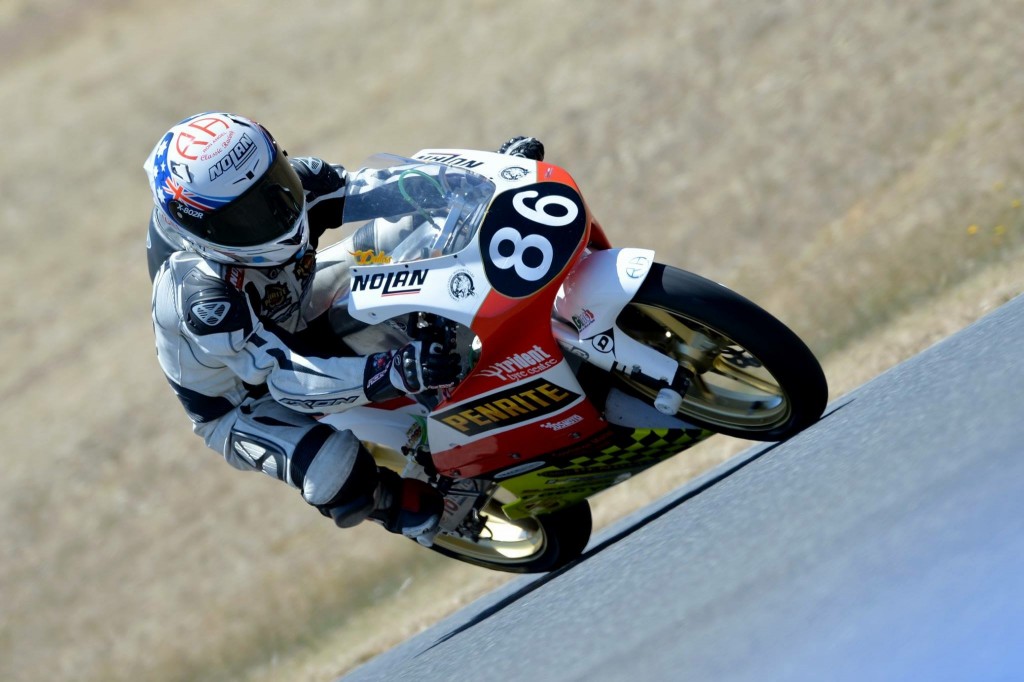 14-year-old Dallas Skeer will be the youngest competitor on track at Phillip Island this weekend when he makes his debut in the Australian Moto3/125 category, at the opening round of 2016 WorldSBK.
Skeer, who has been supported by Penrite Oil Company for the past two years, moves into the national championship following a successful 2015 campaign on board his RMU GP 80.
Dominating local competition, Skeer was crowned South Australian Junior Champion, Pirelli TT Series Junior Champion, Pirelli Sprint Junior Champion and the Junior Master of Mac Park.
The South Australian racer had his first hit out on the Honda RS 125 at the opening round of the Hartwell Club Championships on February 13-14 where he won all four races and claimed the round win.
Skeer said he is looking forward to the challenge of stepping up to the Moto3/125 class.
"I am really excited to be stepping up to the Moto3/125 class," Skeer said. "It will be a steep learning curve but I am definitely up for the challenge.
"Phillip Island is one of my favourite tracks and I had a great first run on the Honda RS 125 at Broadford a couple of weeks ago.
"I am feeling confident on the bike and look forward to representing Penrite and our other sponsors this weekend," Skeer continued.
Penrite Oil Company Corporate Partnerships Manager Jarrod Harding acknowledged Skeer has a huge future ahead of him.
"We are delighted to be supporting Dallas in his road racing journey and wish him all the best for his debut in the Australian Moto3/125 class this weekend," Harding said. 

"Dallas is an exceptional talent both on and off the track and along with his father Michael, always keeps the Penrite team up to date with his racing progress.
"The Skeer family are fantastic advocates for our brand and we are delighted that more people are getting behind and supporting this future Australian champion," Harding added.
Skeer's incredible results have influenced the family's decision for the youngster to test for the coveted Asia Talent Cup later this year.
The Moto3/125 class will get their first run on the 4.445km circuit during tomorrow's 30-minute practice session. Friday's on-track action will see racers afforded another practice session ahead of qualifying. Races 1 and 2 will be held on Saturday with the final 10-lap encounter to take place on Sunday.