Pirelli Tyres Dominate At Motul Pirelli ASBK Round 4
Pirelli swept each podium in round four of the 2019 Motul Pirelli Australian Superbike Championship (ASBK) at Morgan Park Raceway, Queensland, on 5-7 July, as Wayne Maxwell (Superbike), Tom Toparis (Supersport), Senna Agius (Supersport 300), Zac Levy (R3 Cup) and Jacob Roulstone (Oceania Junior Cup) were victorious across the weekend. Pics: Foremost Media.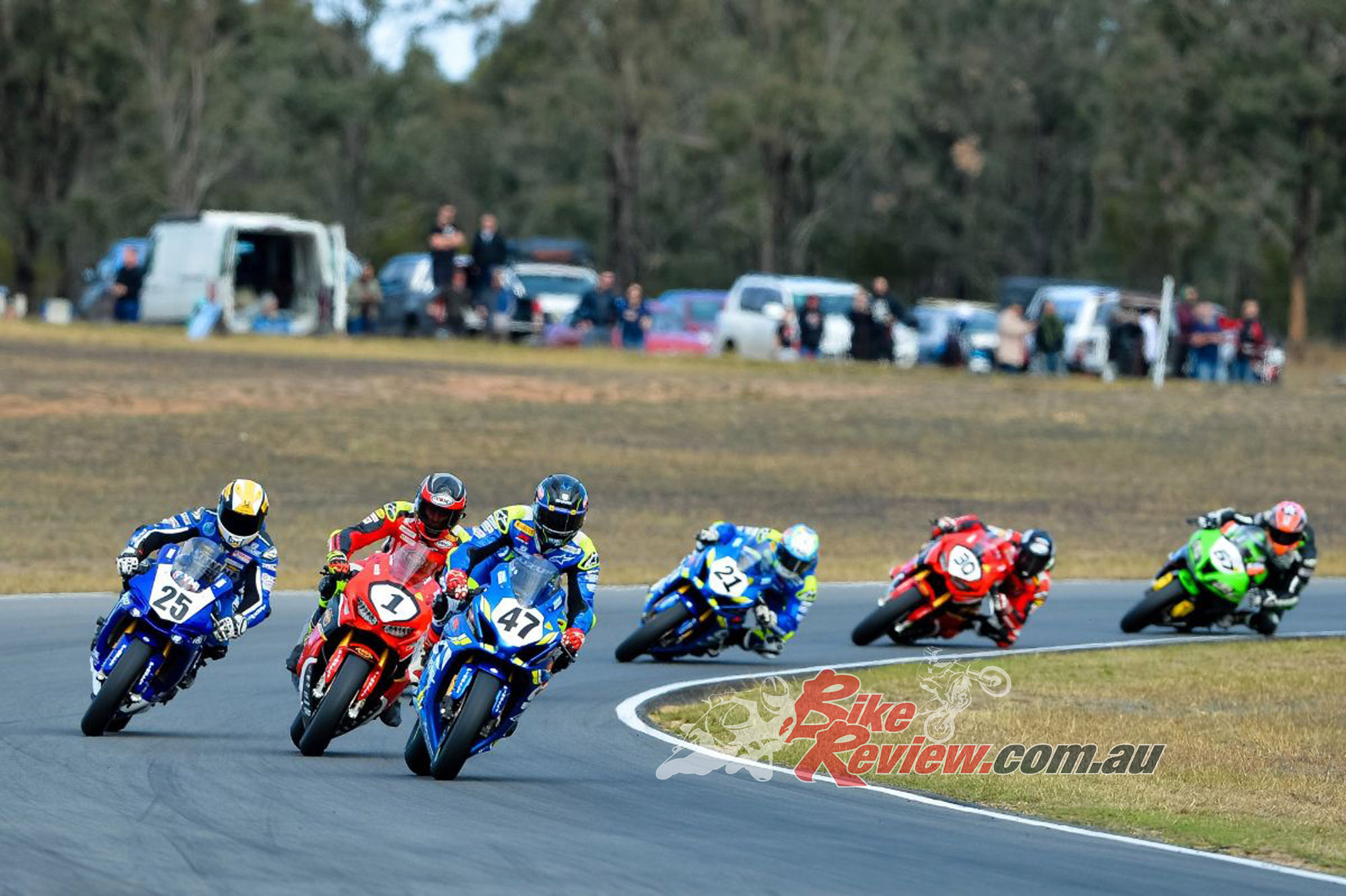 It was a clean-sweep of podium positions for Pirelli riders in round four of the 2019 Australian Superbike Championship (ASBK) at Morgan Park Raceway in Queensland, led by Team Suzuki Ecstar Australia's Wayne Maxwell who claimed his first Superbike round win of the season.
Queenslander Mike Jones (DesmoSport Ducati) claimed pole position with a record-breaking 1m12.609s lap-time of the 2.967-kilometre tight and technical circuit.
Jones delivered victory in the first 16-lap race on Sunday ahead of Maxwell and Cru Halliday (Yamaha Racing Team), before race two was topped by Maxwell over Troy Herfoss (Penrite Honda Racing) and Jones.
Overall it was Maxwell who won from Jones – fighting from the rear of the pack to P2 following an off-track excursion in the second outing – and Herfoss, with Jones now leading the championship standings by a single point over Halliday. The latter was again consistent at Morgan Park in scoring fourth overall.
The majority of Pirelli riders in the premier class chose the Diablo Superbike 125/70R17 NHS TL SC1 (552J) front tyre, combined with a mixture of both the Diablo Superbike 200/65R17 SC1 (SW1049) and Diablo Superbike 200/65R17 (SY0188) rears.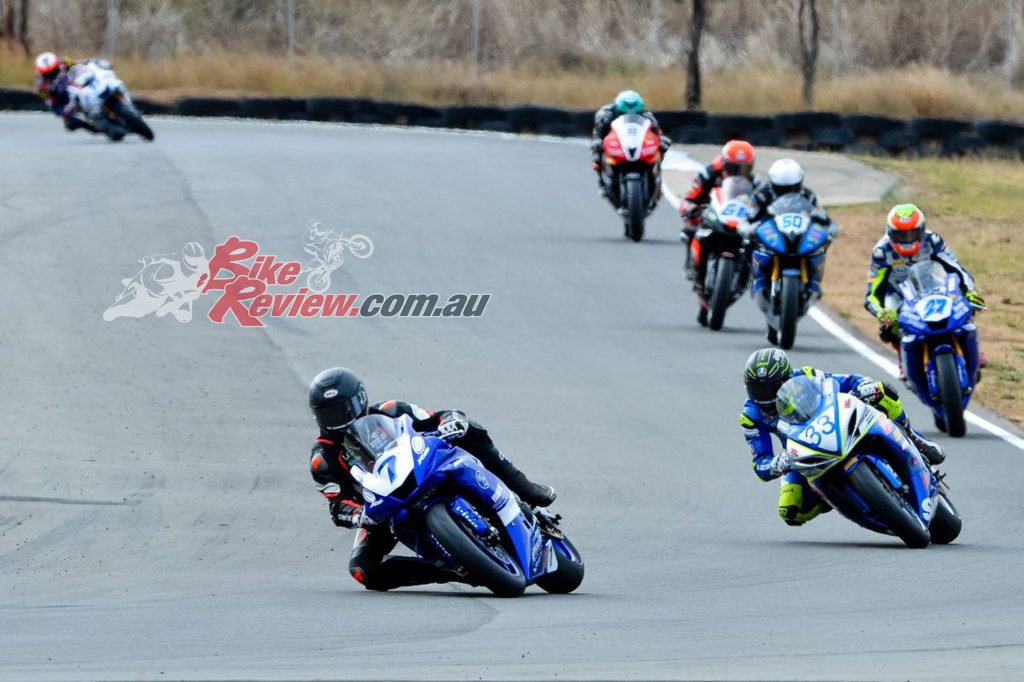 In Supersport it was current series leader Tom Toparis (Yamaha) who extended his advantage by winning both 14-lap races on Sunday. He won race one over Callum Spriggs (Yamaha) and Broc Pearson, then race two saw Toparis top Spriggs and Cube Racing rookie Oli Bayliss (Yamaha). Overall it was Toparis from Spriggs and Pearson.
Preferred Pirelli options in Supersport were the Diablo Supercorsa SC 120/70ZR17 SC1 (R035) and Diablo Supercorsa SC 120/70ZR17 SC2 (R036) fronts, plus the Diablo Supercorsa SC 180/60ZR17 SC1 (R041) rear tyre.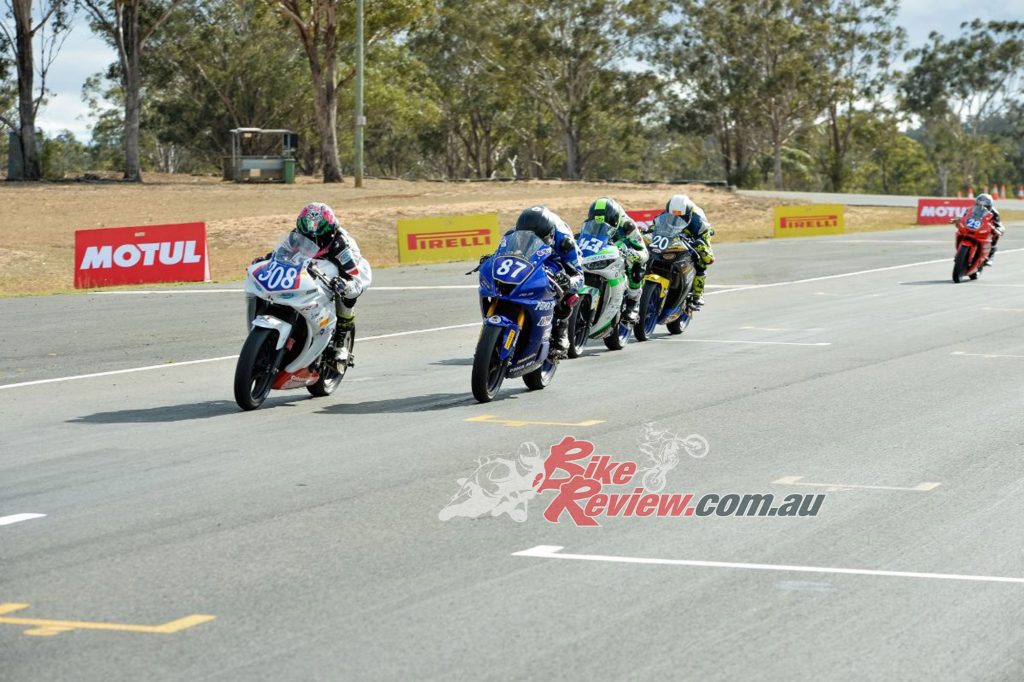 The Supersport 300 division was dominated by Kawasaki Ninja 400-mounted Senna Agius, taking pole position with a new best lap of 1m22.959s, before winning all three races. He claimed the round victory ahead of title-leader Max Stauffer (Yamaha) and Hunter Ford (Yamaha).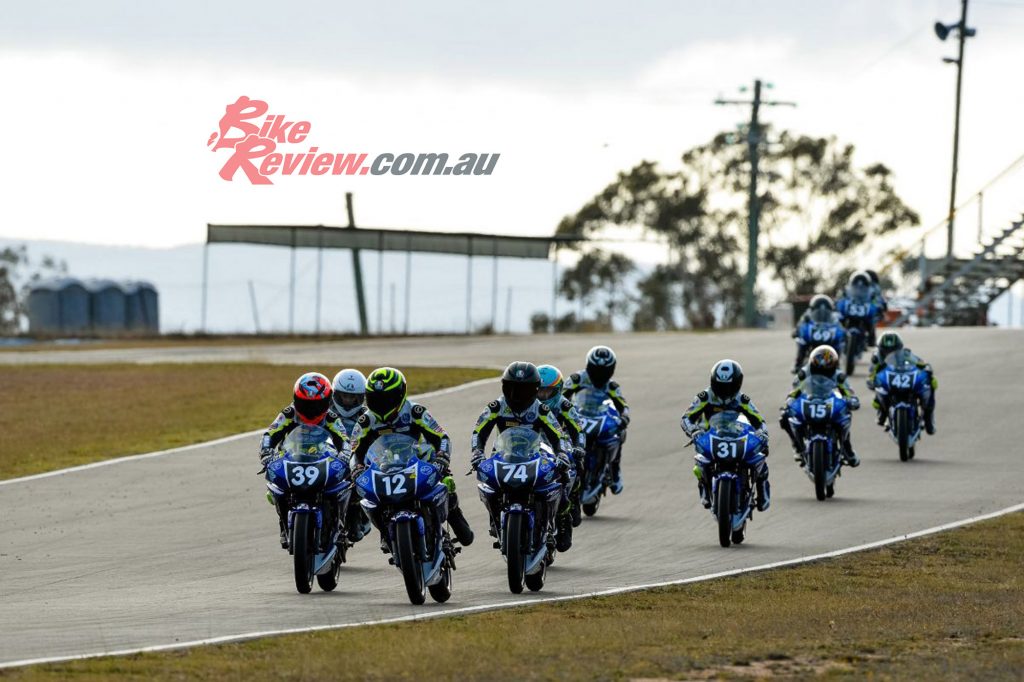 Winning the R3 Cup was Zac Levy (Yamaha), points-leader John Lytras (Yamaha) and Hunter Ford (Yamaha). The trio split each race win across the round, with Levy winning race one, Lytras taking race two and Ford earning the race three honours.
In both Supersport 300 and the R3 Cup, Pirelli racers opted to use the Diablo Supercorsa SC 110/70ZR17 58W TL SC1 (U616) front and Diablo Supercorsa SC 140/70ZR17 66W TL SC2 (U617) rear tyre combinations.
Round three of the Oceania Junior Cup took place in Queensland, where Jacob Roulstone (Yamaha) won two of the three races for the overall. Second race winner Angus Grenfell was P2, with Glenn Nelson scoring the final podium position.
Each rider in the Oceania Junior Cup category used the Diablo Superbike 100/90-17 SC1 front and Diablo Superbike 120/70-17 SC2 rear Pirelli control tyres.
"Morgan Park hosted round four of the ASBK championship and, even with the event in Queensland, the winter weather was unpredictable," commented Pirelli product manager Garry Crilly. "Cold temperatures and strong winds made correct choices difficult, with the Pirelli service being busy all weekend.
"Pirelli competitors were able to claim pole and fill all podiums in all classes, so considering the conditions, this was a fantastic result for Pirelli. We now move our focus to round five at Victoria's Winton circuit in September."
Round five of the 2019 Motul Pirelli Australian Superbike Championship (ASBK) will take place at Winton Motor Raceway in Victoria, scheduled for 6-8 September.
Pirelli Motorcycle Tyres are imported and distributed exclusively in Australia by Link International. Visit www.linkint.com.au for additional information.