Tara's Ride To Kick Cancer
Yamaha Motor Australia's bLU cRU partners Ride ADV took a spare to Bright, Vic, recently in preparation for their popular all women's ride.
The spare bike was for Tara Sanders, a Wangaratta based adventure rider who was recently diagnosed with a rare and aggressive breast cancer. "We had promised her a free loan WR250R and free ride six months ago – if she was well enough to participate," explains RideADV honcho Greg Yager.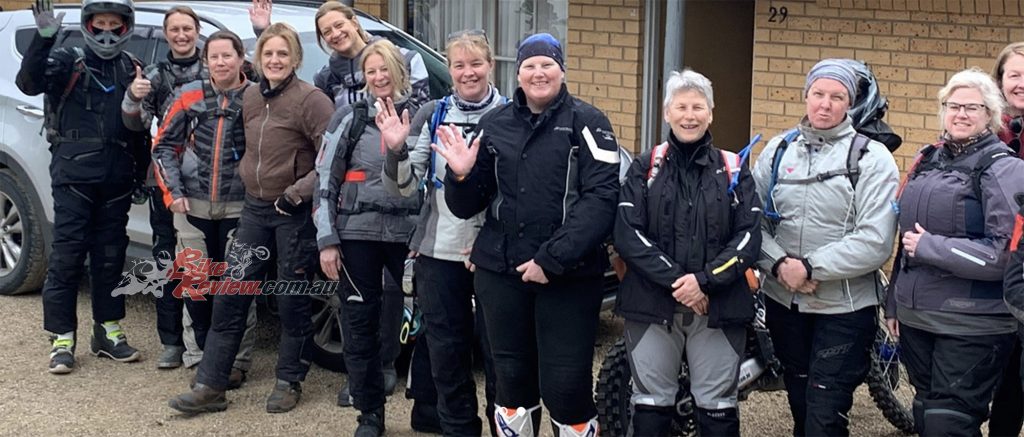 Tara finished her last cancer treatment 10-days before the ride and was given the all clear by her oncologist. She rode both days and then reduced the Ride ADV crew to tears when she explained what it meant to her to be able to participate.
"I was sick with six months with the chemo treatment," Tara added. "And I had a bad reaction to the steroids that meant I put on 20kg and my general health and fitness was poor. Several times I tried to go on a road ride and just the effort of putting on my riding gear was enough to exhaust me and to cancel my riding plans. But my oncologist recommended to do things that make me happy, so I focused on getting to the Ride ADV Women's Only ride in October."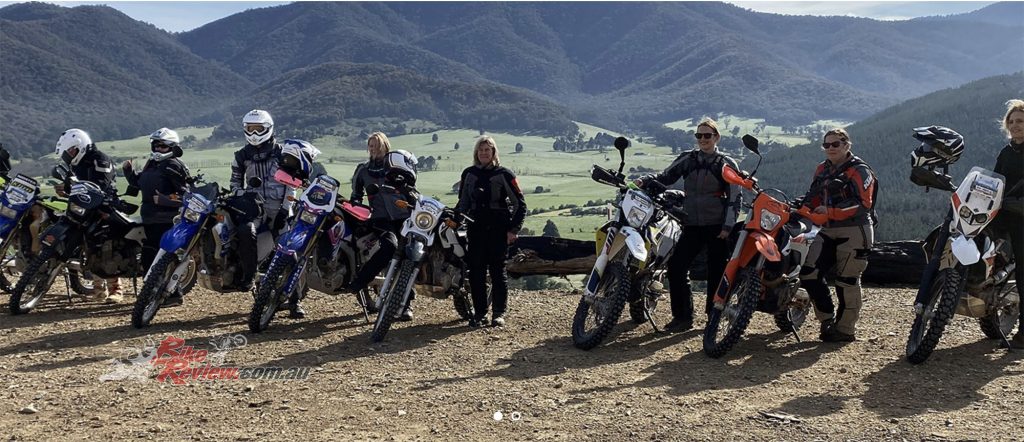 "Because I live locally I decided to get to Bright and see how I felt – if I wasn't up to the ride I would go to the dinner anyway – they are a great bunch of women and I knew it would be fun… Plus Greg (Yager) was in touch the whole time and I feel like part of the Ride ADV family. So any riding was really going to be a bonus for me."
Joined by a dozen ADV loving women, Tara made the ride and tackled all the regular obstacles that included winding tracks, ruts, rocky hill climbs, causeways, steep descents, ascents and creek crossings.
"I couldn't believe the generosity of Greg and the team – I can't thank them enough. The outlook is pretty good. I am due to undergo some minor surgery followed by some radiation but it's all looking pretty positive," ends Tara who looks forward to the next Ride ADV Women's Only ride.