The month of June for years has always meant the Superbike circus moves to Misano on the Adriatic coast of Italy. The riders always like the few days before and after the race on the beach and sampling the various seafood menus of the endless beachside bars and restaurants.
The pre-event PR gig is always a volleyball match on Frankie Chilli's beach followed by a paddle race in the lifeguard's paddle vessels. I don't know what else you would call them because they are a kind of antiquated wooden thing with oars that wouldn't deal with waves at all and move at about 2km/h. If you were drowning I hope you don't mind waiting.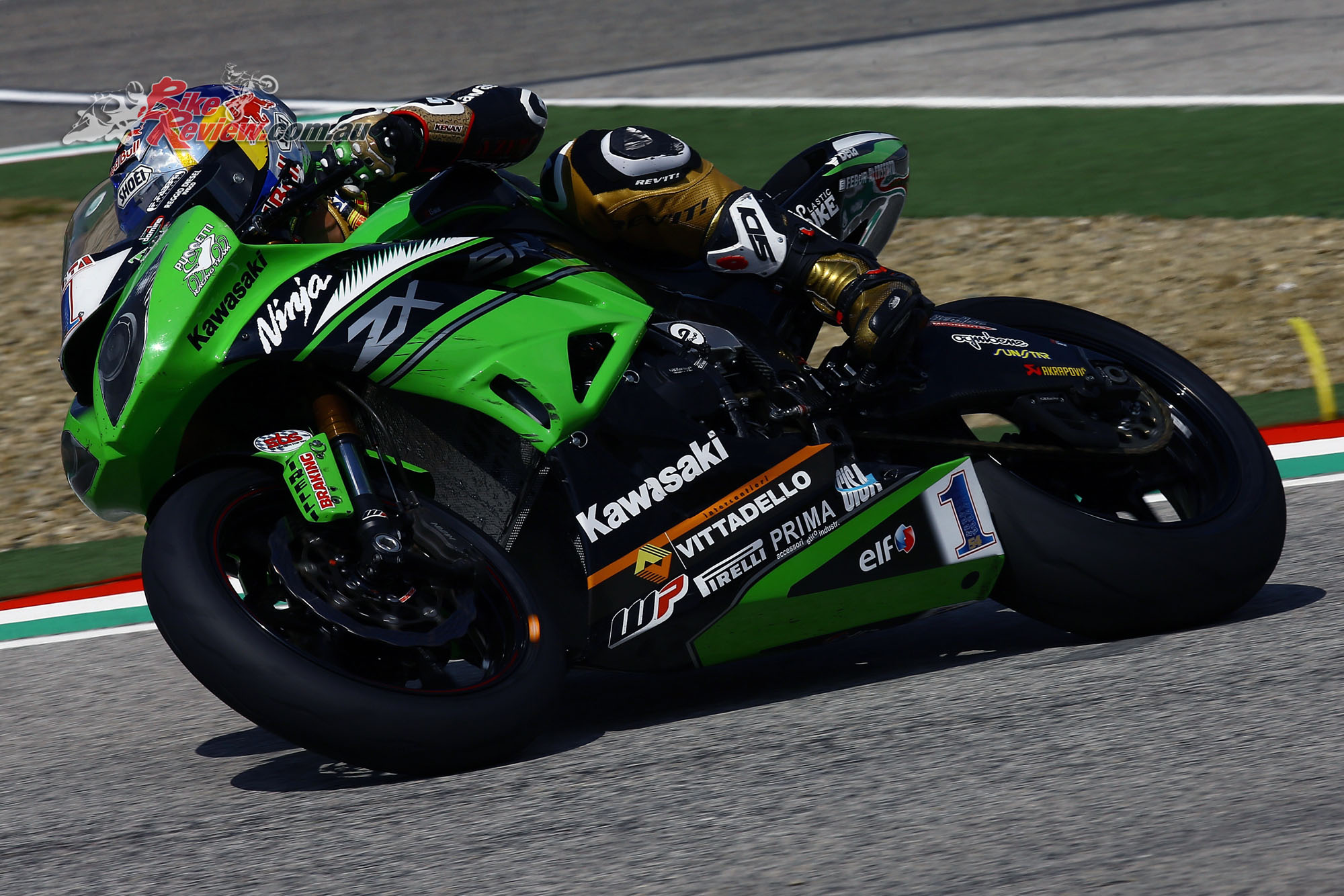 Regardless, it's always a hot race but very popular with everyone including the teams and fans, demonstrated by the number of guest pass requests you always get.
This year we looked at getting an apartment on the beach at Cattolica for a week either side of the race with the kids but ended up taking it for the whole month of June, as the price was almost the same.
The kids step out of the back door of the apartment and onto our beach (beach number 54) with so much stuff available you're lucky to get to the water's edge. There's umbrellas, bars, swimming pools, slides and games for the kids, but they love it and they are so busy throughout the day that by dinner time they are cooked and go straight to bed.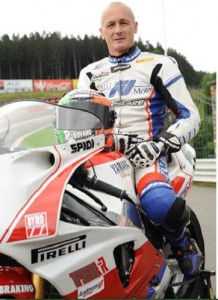 This year was touched with a little sadness upon hearing one of the original Superbike stars – Fabrizio Pirovano had lost his battle with cancer. Piro as we called him was one of the four-cylinder battlers along with his mate Robbie Phillis, who tried to take the fight to the Ducati's in the early days when the rules heavily favoured Ducati.
When I came to Europe in 2000 he was riding World Supersport for the Corona Suzuki team where he won the title in 1998. He didn't speak a word of English but we still managed to swap a few Phillis stories and as I grasped a bit of Italian we could talk a bit more.
They called him the king of Monza and each year he would wild card at the Suzuki Cup there when they ran it as a support event in World Superbike. He would play around with all the kids until the last lap and then go and win it as a 48 year old.
In the Superbike paddock this weekend in Misano they had highlights of Piro's races continually playing that reminded everyone of Piro in his heyday. He will be sadly missed.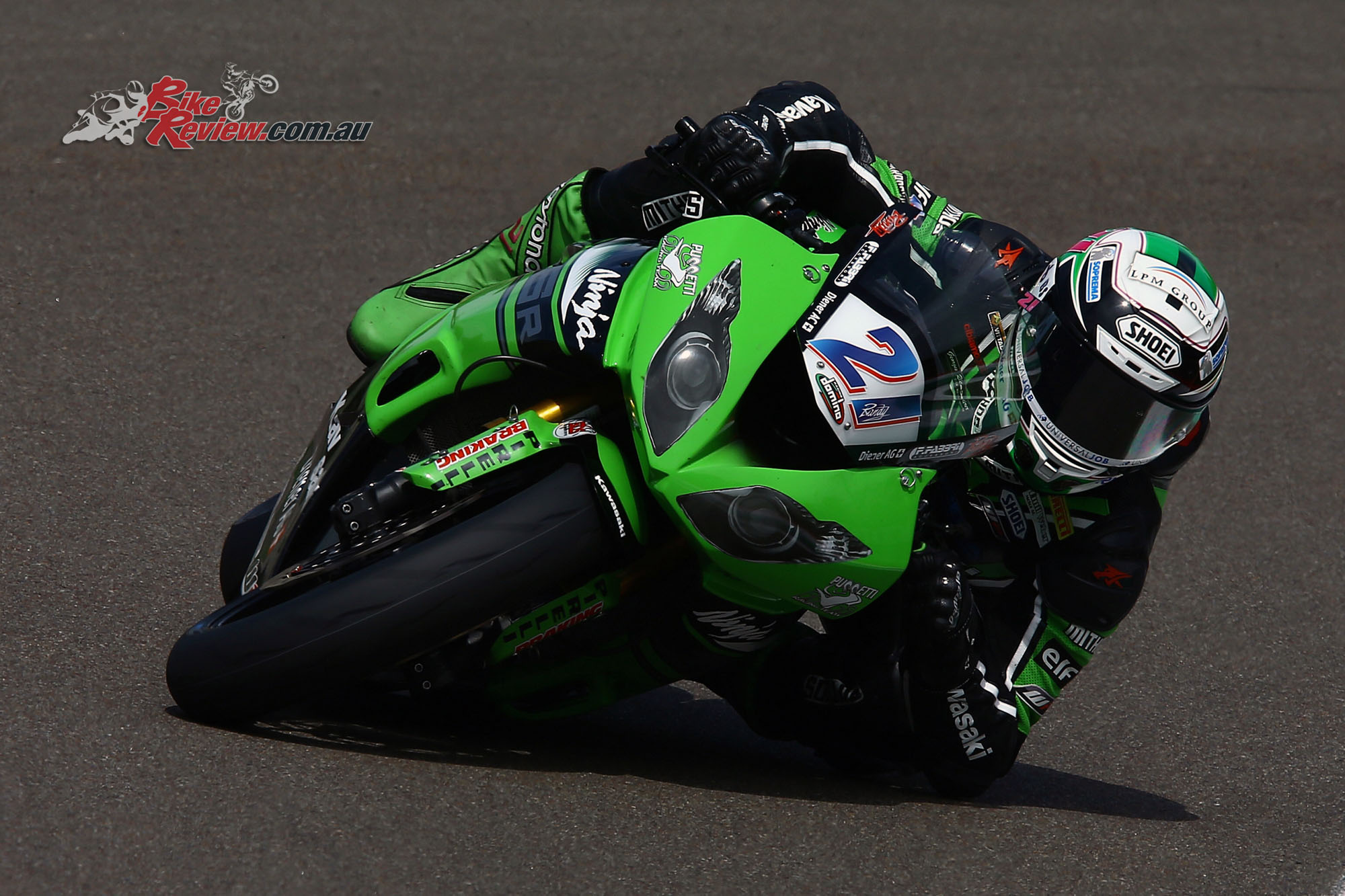 2016 for us in Team Puccetti was looking pretty good throughout the weekend with Randy or Kenan topping the timesheets in most sessions only for Randy to be slowed by his injured shoulder in the race to eventually finish fifth. 
Kenan rode a great race on an underpowered bike compared to the two Honda's to outrace them and pull away on the final lap to win at what is traditionally a very tough circuit for the ZX-6R. We have previously had problems with chatter and setup but this year with the move to WP suspension there were no such problems.
We just need to find something with the engine because the guys are suffering on speed and acceleration.
My mate JR loves the place too and got his first World Superbike win here back in 2009 and this year proved to be no different with a dominant display taking both races in front of his teammate Tom Sykes. He has the family here too until the next race in Laguna and this coming weekend he and I are going to the next round of the MXGP in Mantova.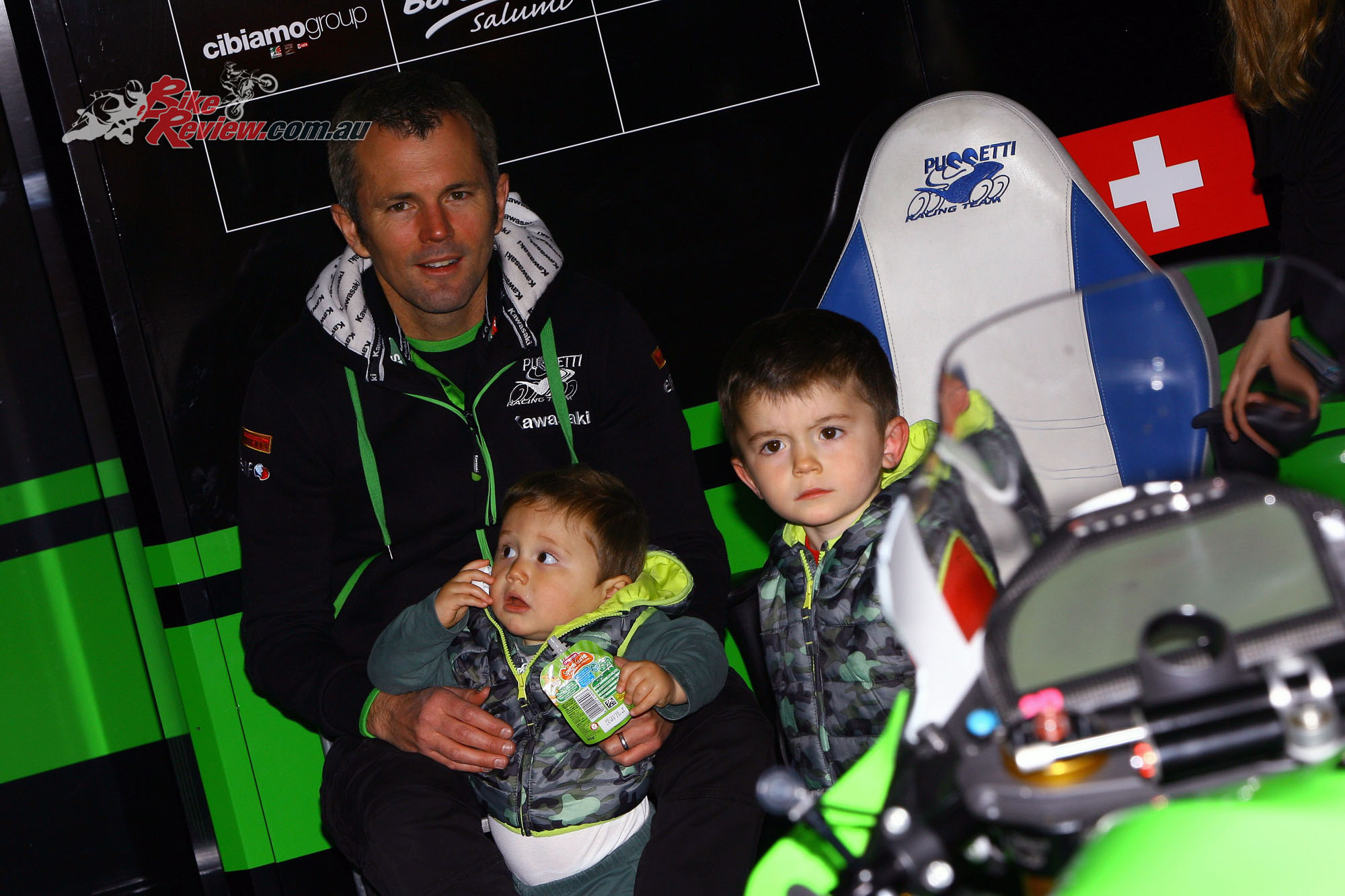 It's going to be a boy's weekend away with our two small boys. Jake and Aiden will take their little balance bikes and experience their first weekend at an MX race.
Kawasaki is going to look after us and the guys from Sidi have a hospitality above the start gates so we are fully pumped for it.
Other than that the racing now stops for a ridiculously long period that is almost longer than the off-season. Three months of summer break after eight races in a row all close together means they still need to work on getting their calendar sorted out.
It certainly doesn't help the Championship and the fans actually end up forgetting about things in the break and then kind of have trouble getting back into it for the final four races that start again mid-September.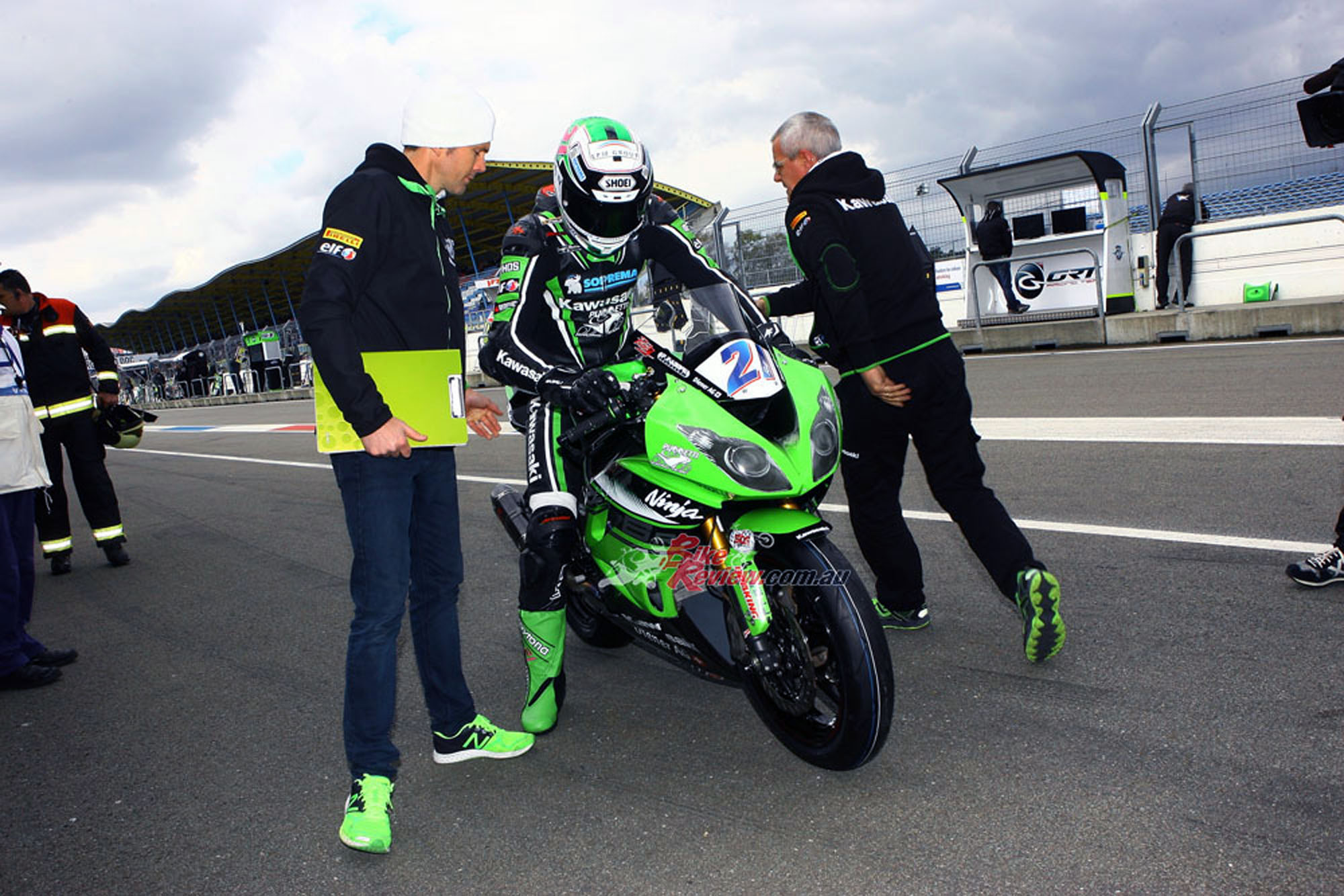 Also the current time schedule of each weekend needs tuning up because Saturday is basically a waste of time because both classes have an untimed 15 minute FP3 before 9am which means it's totally irrelevant in terms of testing anything, and then qualifying is all over by midday.  Whether they actually care or not who knows. One thing for sure though is that neither the teams, riders nor fans like it.
So I suppose next month I will be telling you all about the weekend at the MXGP because in terms of racing that's going to be it!
Take it easy.
Andrew Pitt
Images: MPAFoto.com