Jeff has been wearing this stunning HJC RPHA 90S Carbon Balian MC-2 edition modular helmet for six months now, through all sorts of weather and riding conditions. Here's his review...
I've worn this HJC RPHA 90S Carbon Balian MC-2 modular helmet on most of my nakedbike and sports touring tests since April, so I've covered roughly 10,000km in it over autumn, winter and spring – rain, hail or shine, on track and on road. Here's my long term test…
Check out the technical info on the RPHA 90S Carbon in the breakout below, but in short, it is a premium level helmet that is packed with features. Mine came with the optional Silver Spectra visor which is currently an extra $109.00, and I also swapped out the standard 35mm cheek pads for 25mm cheek pads, available for 25mm items, as is typical with modular helmets, the cheek pads are a super tight fit to give added stability when opening and closing the lid. This was a quick and easy swap, the cheek pads are available in 20mm, 25mm, 30mm and 35mm. If you want to further customise the fit, the crown pad liner is available in 9mm, 12mm and 15mm thickness.
---
---
The RPHA 90S comes ready for the anti-fog Pinlock visor, which is included in the box, and I fitted it to the Silver Spectra visor as I rarely use clear visors, as I don't often need to ride at night these days. Swapping visors is a 30-second job thanks to the very user-friendly plate gear mechanism, which has a small lever to pull down and engage the visor plate. Very easy to do, no fiddling about. I also fitted a GoPro mount to the top of the lid, which spoils the look but I need it.
The RPHA is comms ready straight out of the box (oh and it comes with a good quality HJC soft lined helmet bag). It can have a range of brands fitted including HJC's Smart 20B Bluetooth system that is designed specifically for HJC partnered with SENA and is based on the SENA 20S and 20B models and costs from $429 RRP. I have a comms system in another helmet and haven't fitted one to the RPHA 90S but I may do so in the future.
---
---
The HJC RPHA 90S comes with a chin curtain, which adds extra comfort and wind protection so I have left that in (I do need to pull it down under my chin each time I fit the lid though, as there is not much space there). There is also a breath deflector in place, which is easily removable but I have left it in place. Throughout winter, the helmet did not fog up once, even in bad conditions. Impressive…
---
---
The Micro Buckle chin strap is so convenient and very easy to use. It is comfortable with a generous soft liner and is glove friendly. I've never been a huge fan of ratchet chin straps as I do tend to feel a bit less secure than the double d ring but with the RPHA 90S I've grown used to it and now set and forget.
Washing and maintaining the RPHA 90S Carbon is pretty simple. Glossy HJC helmets are finished with an automotive finish so HJC say in the manual that automotive cleaners and polishes can be used, even to remove light scratches. I've twice given my RPHA 90S a full clean, with the liner out and hand washed and the shell washed with warm soapy water and a sponge. Aside from a few quick cleans with Mr Sheene, I haven't done anything else. I generally wipe a lid down after every ride just with a cloth that has been rinsed in clean cold water. That's how I clean visors too.
---
---
The RPHA 90S Carbon has proven to be such a friendly daily ride helmet. The BikeReview office is only a few km from my home but I often ride, as I might have several appointments or shoots throughout the day. The modular HJC is great for these short trips, with the chin bar up, with a quick cruise via the beaches on the way to work a nice way to start a day with fresh air…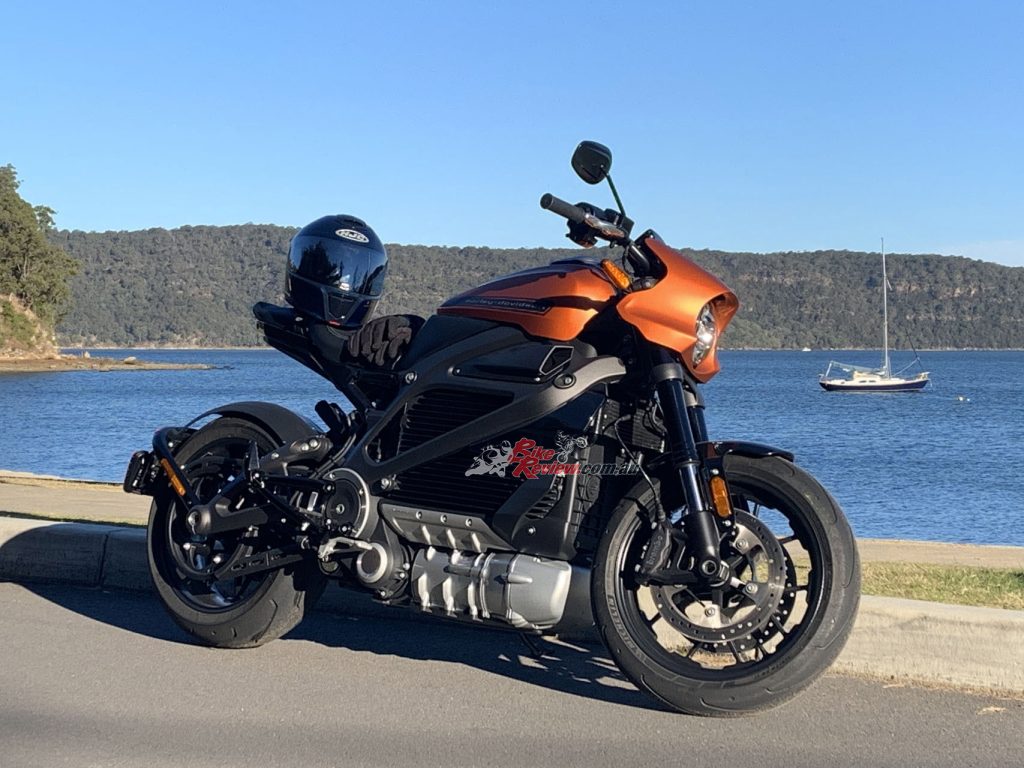 Opening and closing the helmet is a little hard to do on the move, it requires more force than some other modular helmets, but this is a safety feature. If possible I wait until traffic lights or a stop and I use two hands to close it, one to pull it down and one to support the back of the helmet to stop it rolling forward. Opening and closing, the red button needs to be engaged, it pulls forward and is large and easy to feel. The visor latch can be a bit more difficult, particularly in winter gloves, it needs a decent push. The visor can be cracked open a few mm for air/de-fogging, which is brilliant.
---
---
The drop down visor is a gem. It's huge and very easy to open and close, with a sliding button on the left jaw area of the helmet. Removing the sun visor for cleaning is very quick, it simply pulls forward and out of the mechanism. My glasses easily fit behind the sun visor, no problems there. After probably thousands of times being operated, the various mechanisms remain tight and there are no signs of wear and tear at all. The HJC RPHA 90S Carbon comes with a 5-Year warranty, which is great.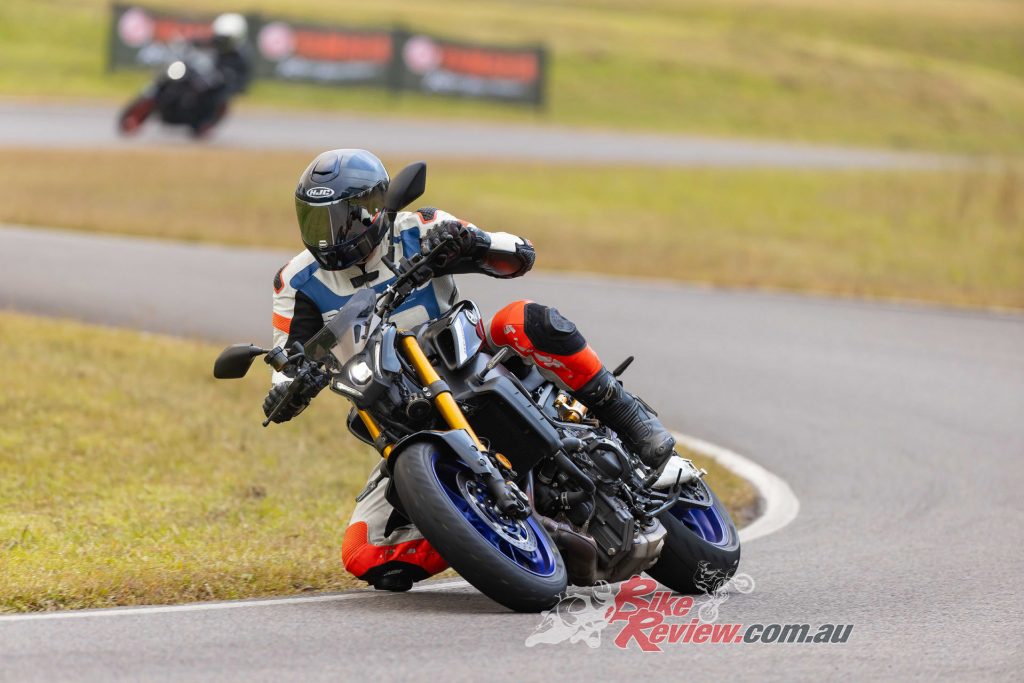 Wind noise is what I would rate as average to good for a sports touring helmet, however, I do wear ear plugs when I am going to travel on open highways. With all vents open, versus all vents closed, there is not much of a difference and it is not at all bad, like a pure sports helmet is for instance.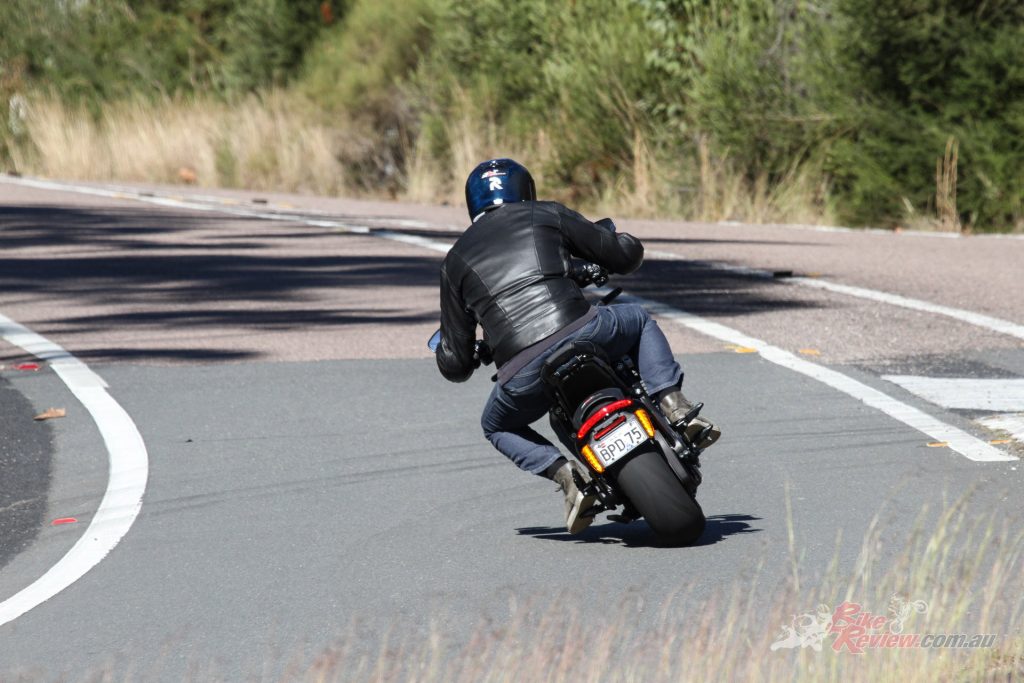 The RPHA 90S seals up well in pouring rain. I've had many a trip in it in heavy rainfall and aside from a few small we patches in the lining around the (closed) vents, it remains pretty dry. The visor seals very well when locked down tight with the latch, no water gets in at all.
---
---
Overall after living with the RPHA 90S Carbon for over six months and many thousands of kilometres, I can confidently recommend this as a brilliant sports-touring helmet. It's a basically a $1200 lid as tested with the extra bits, although they are on special at AMX Superstore currently for $945 RRP. Usual RRP is $1049.90 in the graphics/colours.
---
With that mentioned 5-Year warranty, and every chance this lid will last at least that long in perfect condition, you are looking at just a few hundred bucks a year over five years to ride in comfort and safety. Not bad at all. I know I will be continuing to use this lid for many years to come…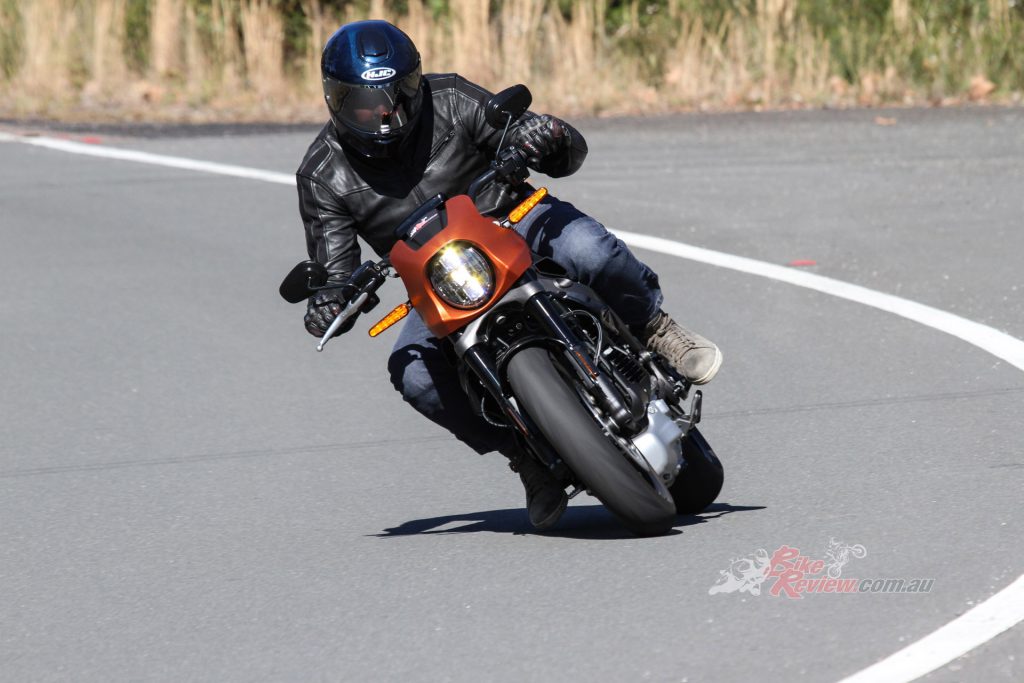 ---
HJC RPHA 90S Carbon TECH TALK
The reinvented RPHA 90S Carbon is the most compact modular helmet, resembling a full-face helmet through weight and appearance, yet functioning as a modular helmet. Jeff has currently been testing out the 90S and will have a full review on the helmet soon.
---
---
HJC say the carbon outer shell is extremely light weight and is a compact shell construction. The helmet also features a premium Integrated Matrix / P.I.M. Plus: Reinforcement materials, including Carbon and Carbon-Glass Hybrid fabric, provide enhanced Shock-Resistant performance, more comfort, and lightness of helmet (6 layers)
The Maximised air vent with easy slide operation has been partnered with tailored EPS air channel design provides cool air through the interior of the helmet. Along with this is a multicool interior with advanced anti-bacteria fabric provides enhanced moisture wicking and quicker drying function than previous generations.
The Verdict | Product Review: HJC RPHA 90S Carbon Modular helmet