Mike has spent the past few months putting the Pirell Scorpion XC Mid Soft to the test on his WR250R. Timing has been perfect as it has been raining cats & dogs! Review: Mike Cameron
Those who spend more time in the trails than on road might be after a more serious off-road tyre than many of the DOT approved options. The Scorpion XC Mid Soft is a popular choice. Mike recently heard some good stuff about them on a WR forum so gave them a go.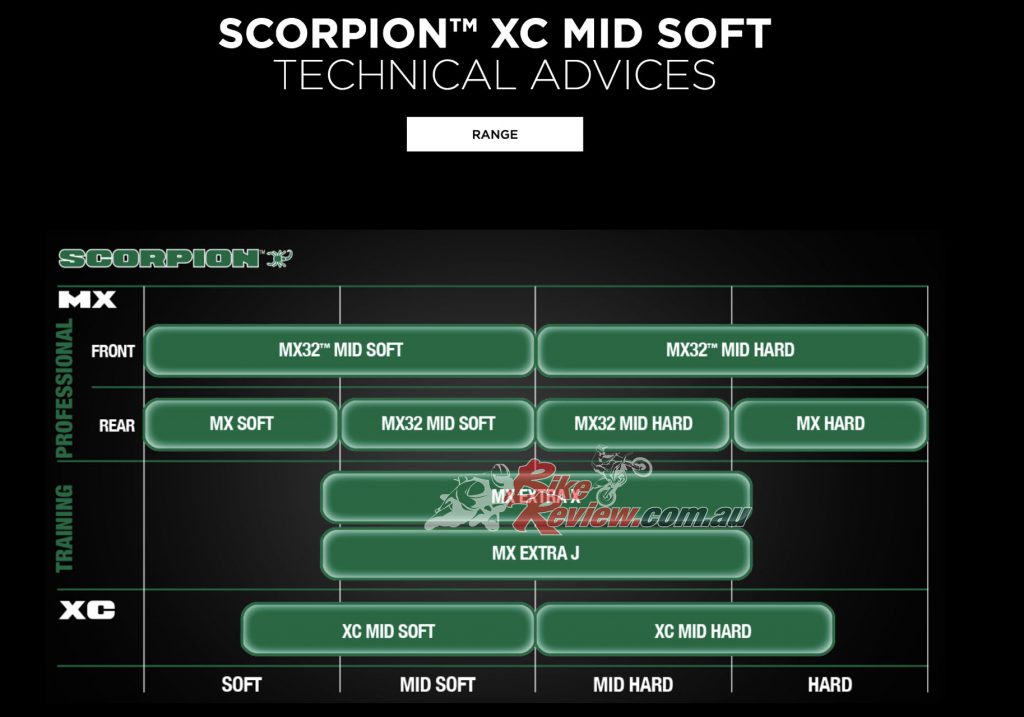 Pirelli say that the Scorpion XC Mid Soft are specifically designed for cross-country and enduro use and that they excel in routes with jumps, heavy mud and even vegetation. They feature a polyester carcass with built-in controlled deformation to ensure an ample footprint during braking and acceleration. Pirelli also say that the small, rigid blocks of the front tyre optimise grip and steering precision, while the racing rubber compound works over a wide range of conditions and the tread pattern is developed from years of experience racing in the MX World Championships.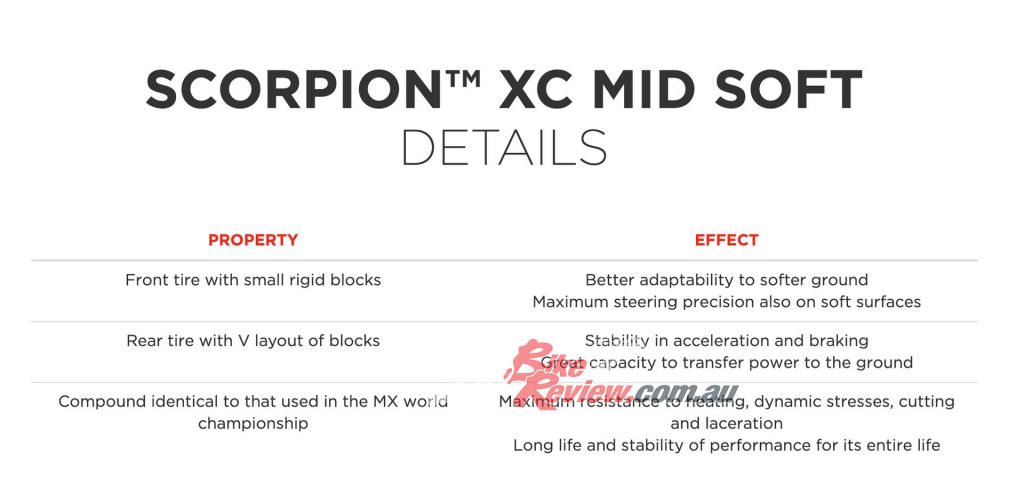 THE TEST
Pirelli class the Scorpion XC Mid Softs as an all round enduro tyre for mixed cross country surfaces. The front tyre tread design is suited to softer grounds with deep, stiff knobs, while the rear tyre is all about traction, something that had been lacking with my old worn out rubber on my WR250R. These tyres have performed really well over the last few months. Higher than average rain has turned last Summer's dust into soft mud, and a lot of it!
It's sure made for some fun and challenging conditions in the first few months of this year but the Mid Softs have excelled. I found the front tracks really well and gives me good precise turn in and therefore plenty of confidence. The rear offers oodles of traction and wear has been very good. Nothing to fault on the braking performance or support either.
---
---
The Mid Softs are a four seasons, intermediate terrain tyre. I got to spend plenty of time on them in a good variety of conditions and found that they really performed at their best when the ground was soft. The tyre characteristics are predictable and they really helped my confidence when the riding got a bit technical. I did get a short amount of time on some dry hard pack trails with pea gravel as well.
They did OK there, but felt a bit nervous up front. Tuning the air pressure helped, but if your terrain is mostly dry hard pack or loose over hard, then I'd look at something alternative in the Scorpion range such as the Mid Hard or even the MX Hard.
The rear tyre isn't DOT approved, while the front is. Maybe look at the XC Mid Hard on the rear if you need to ride on the black top from time to time, as the small amount I had to do in transit, the tyres were fairly unstable on the tarmac, moving around a lot and not offering much traction. For general trail riding though, this front rear combo is a winning choice that can go the distance.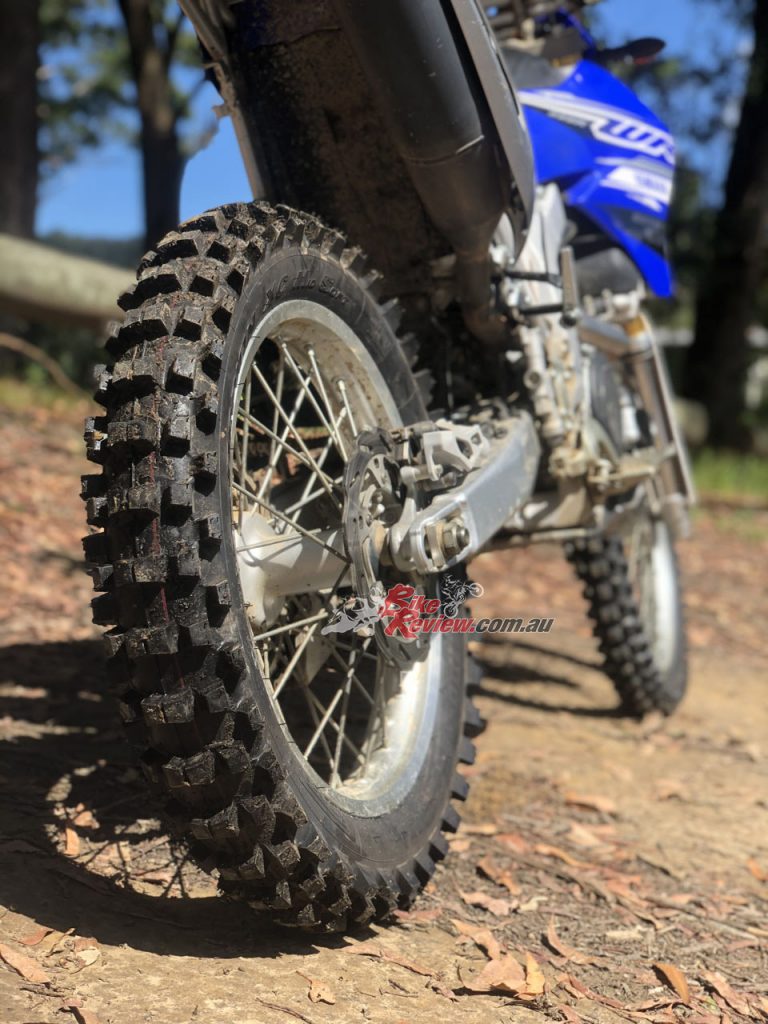 I have put over 400km off road on the mid softs and so far the wear has been really good, especially when you consider the performance that these guys deliver. The front still looks new and on the rear the edges are just starting to taper off on the centre knobs.
---
---
Overall, if you're an all round trail, cross-country and enduro rider then the Pirelli Scorpion XC Mid Softs are well worth a look. They improved the overall handling and performance of my WR250R and proved great during those wet months as well. The 80/100 – 21 and 120/80 – 18 cost $109.95 and $129.95 RRP respectively, which good value for a competition level tyre.
---
Tyre Test: Pirelli Scorpion XC Mid Softs