The Cameleon Chain Oiler takes the chore out of chain maintenance...
Depending on how often you ride and how many kilometres you're doing there's a good chance your chain needs frequent cleaning and lubrication, which can be an annoying and messy job, even if you've got your strategy sorted.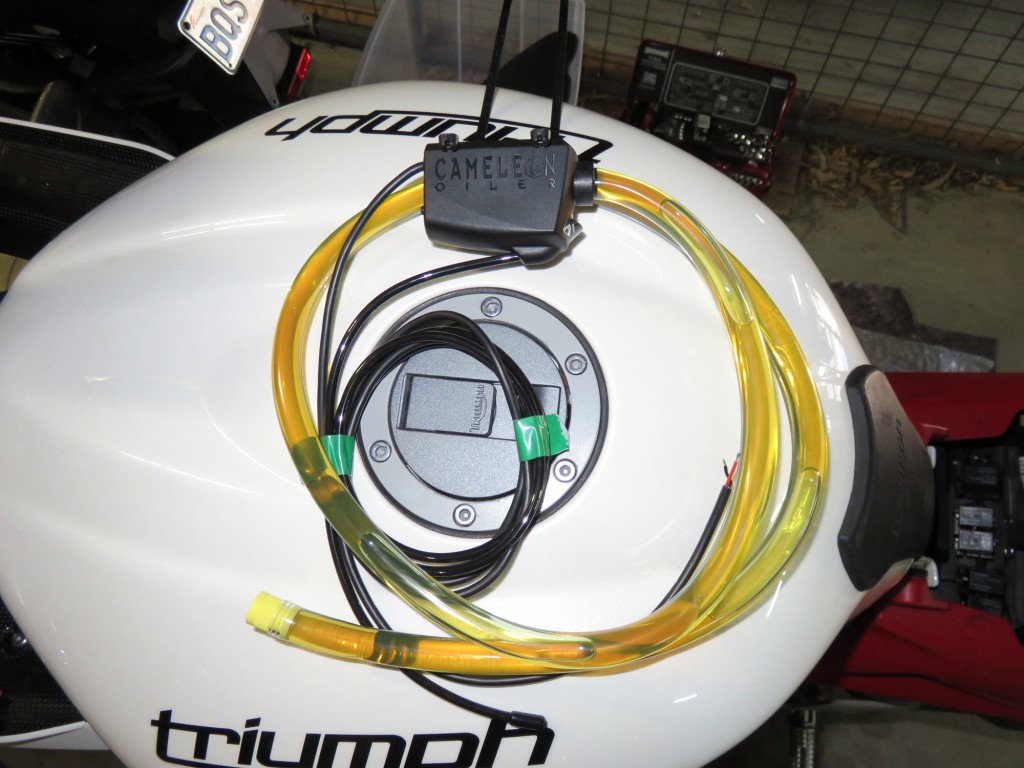 Commuting 500km a week meant I was lubing the chain at least once a week and in the really bad weather this could be even more frequent.
The Cameleon Chain Oiler, available from AMHP.com.au takes about 90 per cent of the work out of chain maintenance though, especially if you're doing the big kms or are really into your touring (on a motorcycle with a chain final drive).
It won't keep an eye on your chain tension, but the Cameleon carries an oil reservoir and connects to your wiring loom, normally the tail light, so it's activated when the bike is on. You can set how often it releases oil as well, to suit a number of riding styles and frequencies.
There's a bit of installation required, you'll need to fit the Cameleon somewhere accessible so you can set the frequency/interval but where you can also run the oil reservoir to a higher point on the bike – normally the tail as it relies on gravity feed. You'll also need to connect the wiring provided onto your taillight wiring, with easy snap on connectors that make for an easy install. No welding or advanced electronic knowledge required.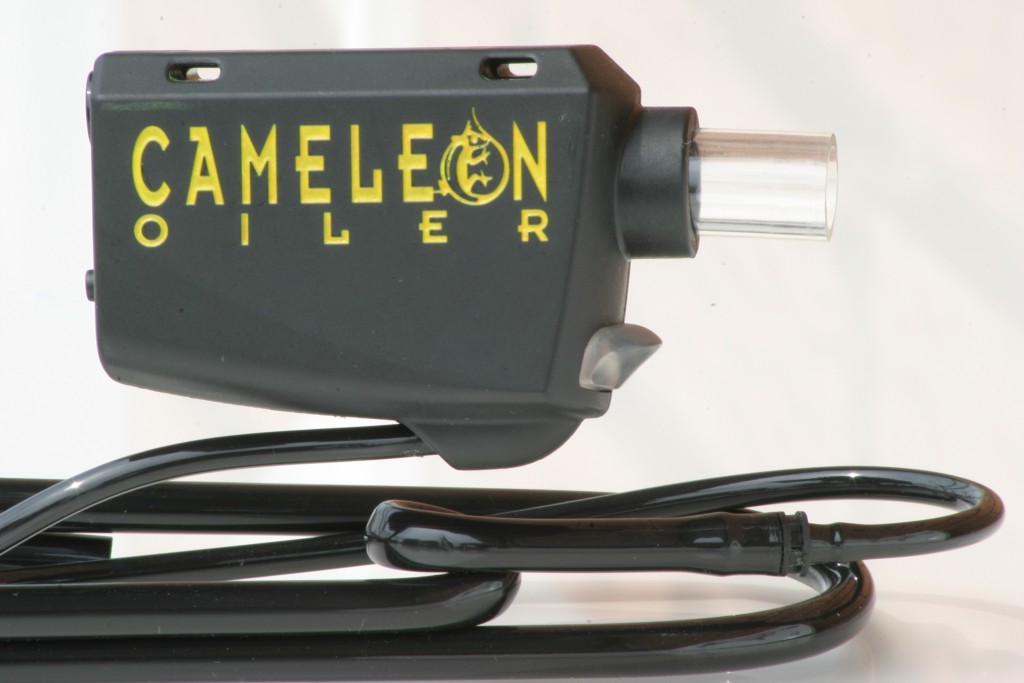 The only real trick is finding the right place to install the Cameleon unit, on a sportsbike like this Daytona 675R I was able to connect it where the EXUP valve motor used to be fitted. This kept it clean, the wiring and reservoir hidden and also meant the tubing that carries the lubricant to the chain could be run along the swingarm and isn't noticed by most people.
I first ran the Cameleon at the recommended touring interval of 3s, but doing less long distance highway commuting I've reduced this down to prevent fling.
The result is a chain which stays well lubed and also much cleaner than you'd expect if you were cleaning and re-lubing your chain manually.
It does still require a good clean every now and then, when the crud really builds up but chain maintenance is nine out of 10 times now just giving the chain and tension a quick lookover to make sure it doesn't need a clean or tension adjustment.
I can highly recommend the Cameleon Chain Oiler as a great investment, a relatively easy DIY job – although planning fitting placement pays off, and an accessory that'll mean you can spend more time on the road and less in the garage.
The Cameleon Chain Oiler at the time of writing is available from AMHP.com.aufor $239.00 RRP and a bottle of additional chain oil is $16.50 RRP.
Special Thanks
Australian Motorcycle Headlight Protectors
AMHP.com.au