The 38th Shannons Southern Classic historical motorcycle event was run at the iconic State Motorcycling Complex at Broadford and what a weekend it was... Words & Pics: Knackers
Once again the HMRAV Shannons Southern Classic historical motorcycle event was run and held at the iconic State Motorcycling Complex at Broadford, Victoria. This was the 38th year this annual event has run and it was held over the first weekend of November.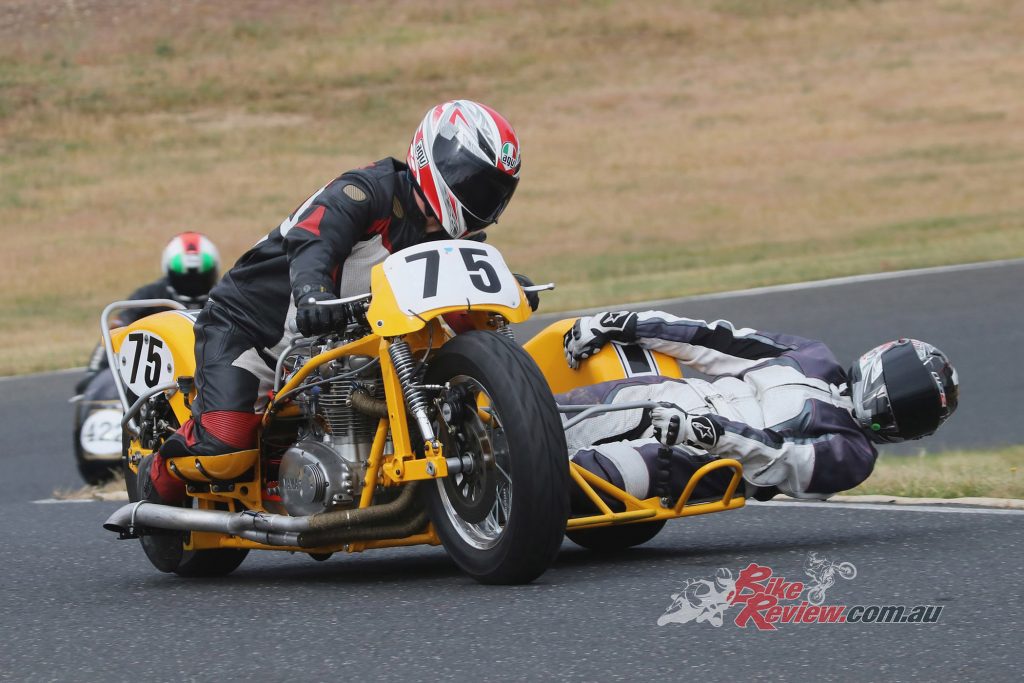 I'd heard lots of positive bits and pieces relating to this event, so really wanted to get there and check out the action while photographing some stunning old bikes. It's a meeting that's created plenty of motorcycling history for several decades and one that every race and classic fan should experience.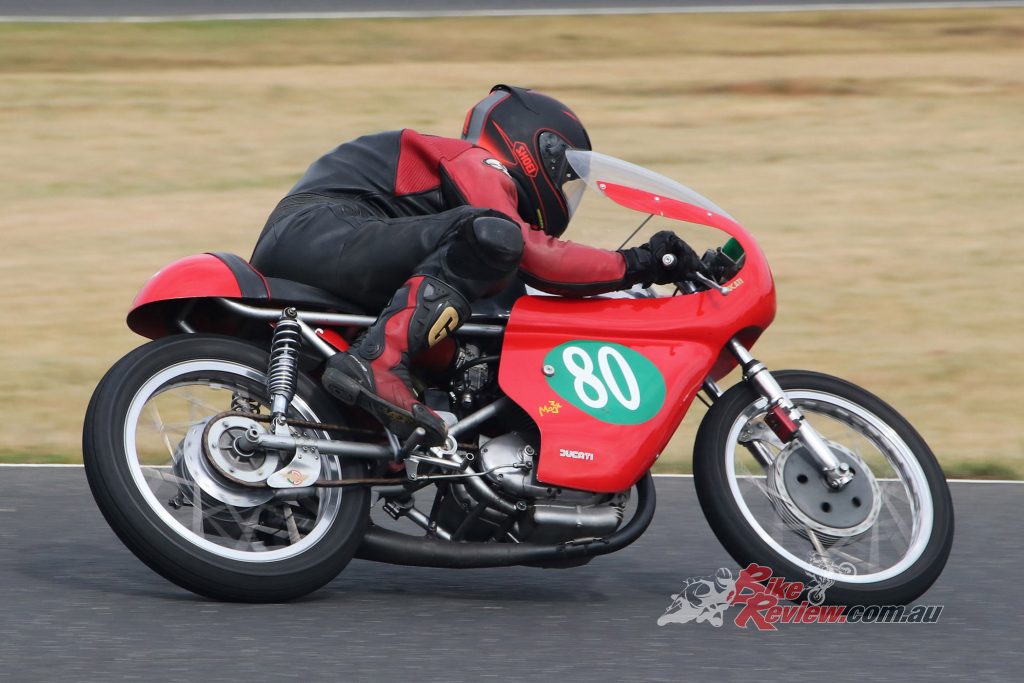 There are many races over the weekend, with practice on Friday. This event proudly epitomises everything that historical racing stands for and continues to run thanks to the organisers of events such as this and others alike involving historical motorcycle racing throughout the country. It's simply a collaboration of historical racing bikes and sidecars getting together for some good old fashioned races and seasoned fun.
---
---
As an entrant you can add it to your own personal resume of achievements in the historical motorcycling World. It's a no nonsense get together of bikes from many eras and of so many configurations from a vast array of manufacturers of which some don't even exist anymore. It's great to see these brands out there with the flag being flown by genuine racers and enthusiast alike.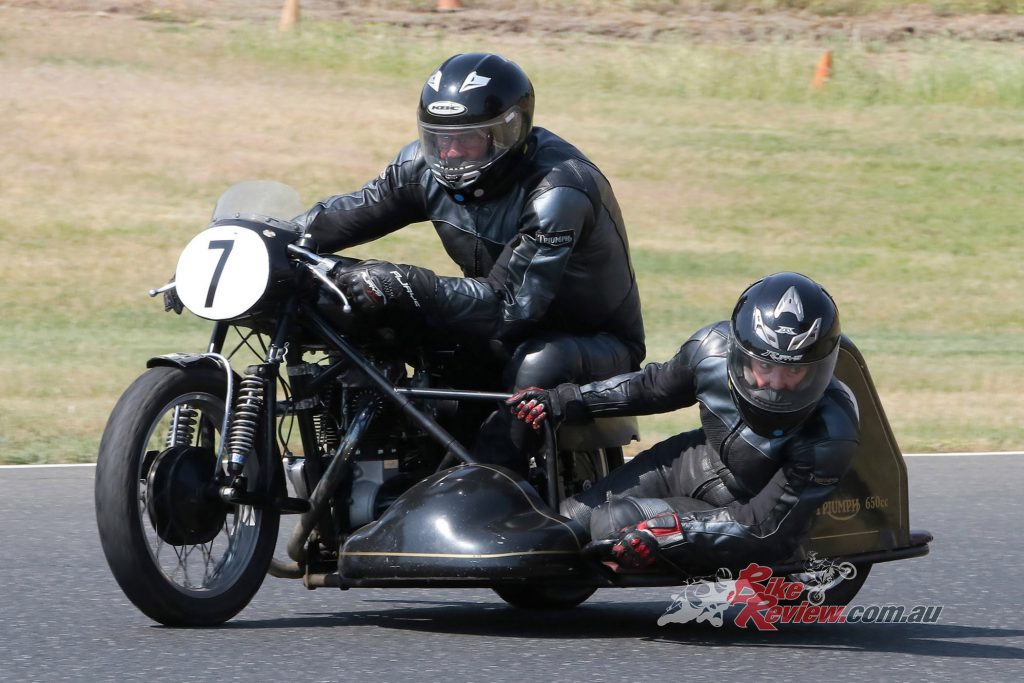 As a bonus, there is an event inside an event, a round of the Harley-Davidson v Indian Hand shift battle, which continues to gain momentum. What I experienced spectating was priceless… and not just visually! Watching the hand shifter was an absolute hoot. Just the best!
---
---
To single out any particular bike, era, class or rider isn't what this meeting is about though, as all of them have earned a right to be here for simply being what they are… genuine, iconic honest and real historical bikes with riders of a non pretentiousness and no bullsh#t factor!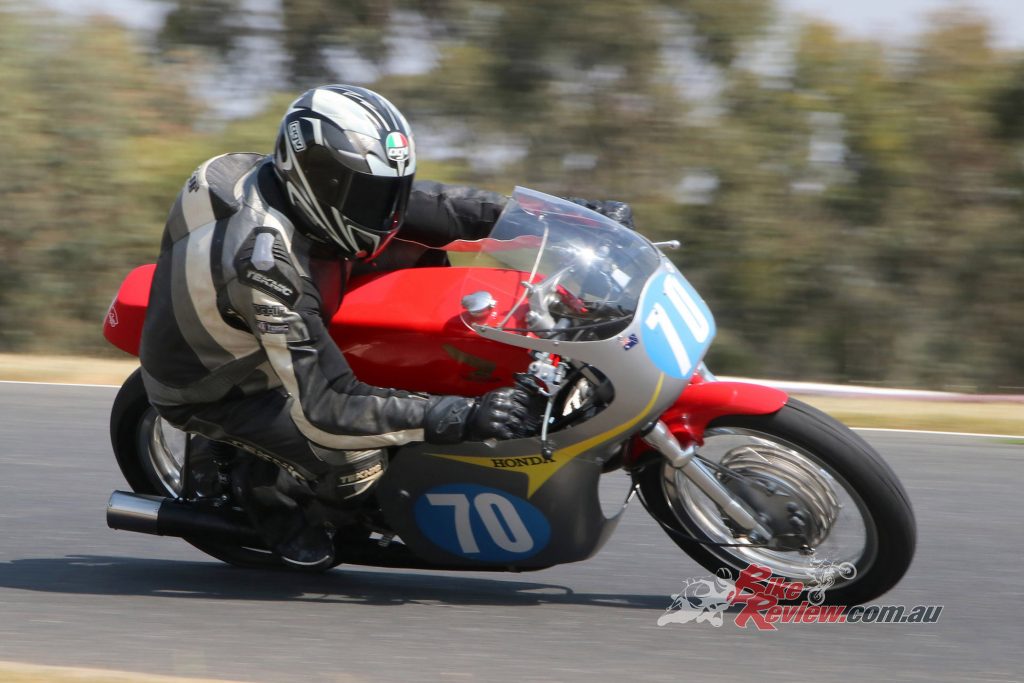 The gathering of historical riders, of which some have been at for decades, is fantastic to take in at this track with various racing fuel smells and spent gasses emanating from all those historical, classic and vintage bikes and sidecars from eras gone by.
---
---
Friday's practice is to hopefully iron out any gremlins and get set up ready to race, Saturday morning comes and it all begins. The sounds from the bikes is just grouse to hear! It doesn't matter what you like or love in historical bikes as manufacturers of all types were well represented.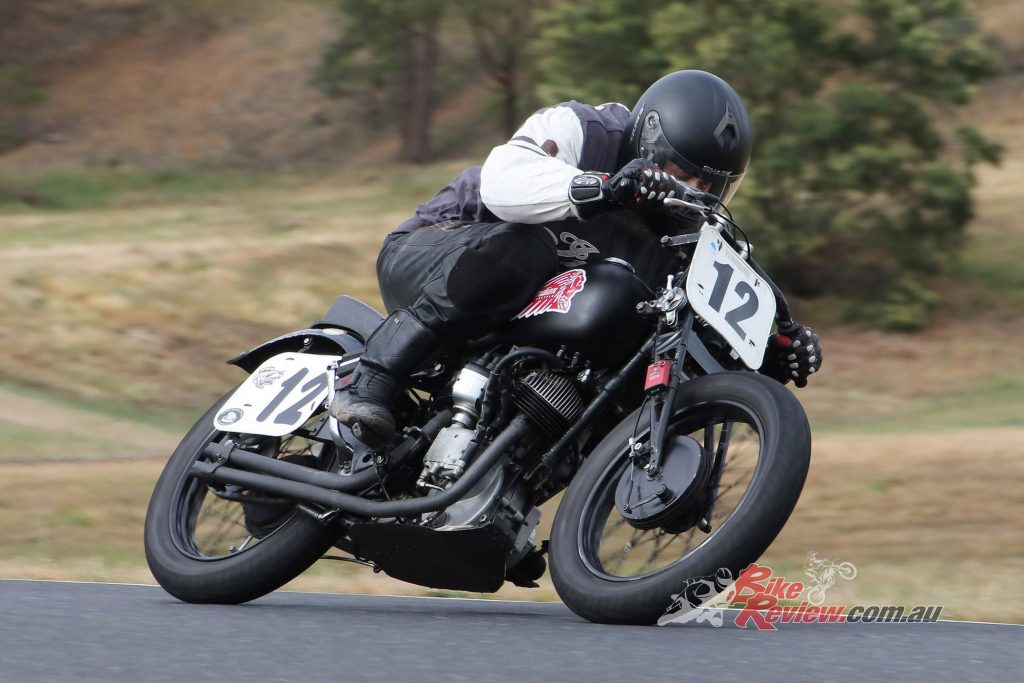 The event is organised by HMRAV (Historical Motorcycling Association of Victoria) and held annually. In a self controlled way all the entrants showed that you can have a great time and enjoy it all as one without any crap. A genuine want and desire to be part of the weekend was par for the course with no pretentiousness, more appreciation of each other's rides regardless of what it was and a total respect through and through!
---
---
To see these bikes ridden around was truly a bonus. And the sidecars doing their thing was also a big a thrill to watch – a very awesome sight indeed. There was always something going on wherever I went, be that a stroll through the pits or out on the track. It didn't matter what type of historical, classic or vintage ride or format you were into you didn't have to go far to find it.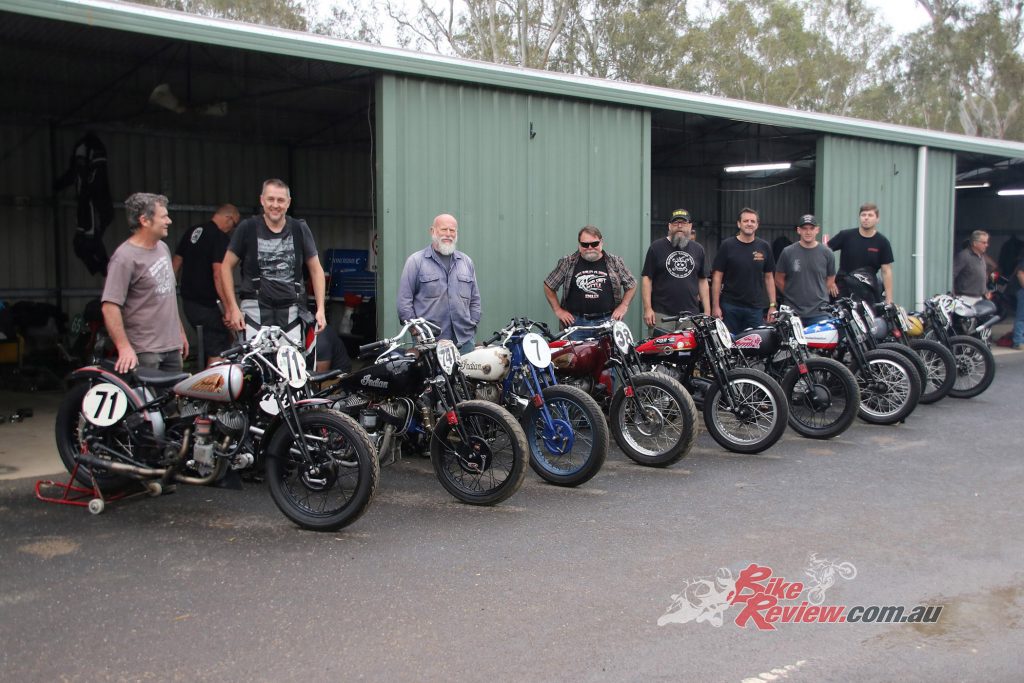 This event took me back to a time when it was raw, real and just awesome to watch and enjoy the riding and engineering skills involved in motorcycle racing. The officials, volunteers, CFA, St John's crews, canteen staff and local companies supplying their goods and services and others giving up their time over the weekend are greatly valued and appreciated.
---
---
I'm sure it may seem like a thankless task but they truly are a valued part of this event. Realistically without them it wouldn't be the success it has always been; and not just for this event! The 38th HMRAV Southern Classic was made up of historical bikes, good folk, genuine riders, mechanics, engineers, enthusiasts, racing smells, with realness abound of honest raw historical motorcycle road racing fun.  I say it really was a privilege to experience in the flesh.
---

---
We will be running three huge galleries of the event over the next few months, with over 300 images!
---
For full results of the 38th Shannons Southern Classic click here. 
---
---

---