Here at BikeReview.com.au we're aiming to offer our short video reviews on YouTube to go with each bike review feature, as well as gear reviews, technical videos and lots more.
These offer a shortened quick impression compared to our full tests and can be found on our YouTube channel, just search BikeReview.com.au there, or you'll find our videos embedded in our reviews.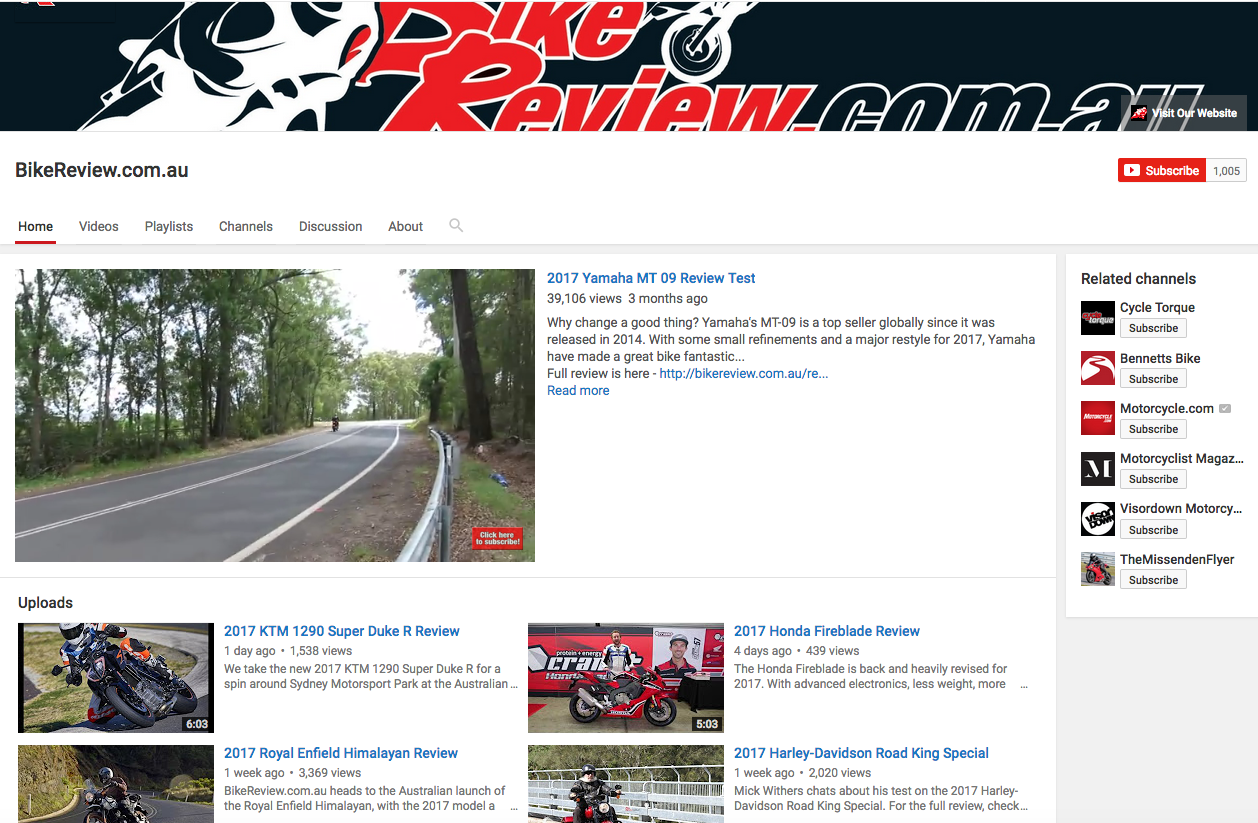 If you like what you see don't forgot to leave a comment, like videos and subscribe to the channel. We're also opening up comments on the website to bike review articles once again, so you can share your feedback here on the site, although comments will be moderated to ensure we aren't inundated by spam!
So let us know what you like, what you don't, and what you'd like to see more of. We're constantly trying to improve our content and are interested to know what you think.
Here's a couple of our more recent videos, from a look at the new for 2017 Yamaha MT-09, to the 2017 Australian KTM Adventure launch with Pommie, our test of Ducati's awesome new Multistrada 950, and our first impressions of our Long Term Yamaha MT-07 Tracer.
2017 Yamaha MT-09 Reviewed
2017 KTM Adventure Model Launch
2017 Ducati Multistrada 950
2017 Yamaha MT-07 Tracer (LAMS)