G'day, 
Where do I start? As I sit here on New Year's Eve to write this, my final editorial for 2019, it's 42ºC outside and there are thousands of firefighters and other emergency workers out there saving us from horrific bushfires along our East Coast. It's so smokey outside I can't see the nearby hills and it is hard to breath.
I feel lucky that my family and I are safe where we are, however, I'm so sorry for all of those are badly affected by these fires and in particular the loved ones of the firefighters that have been lost. Prayers and love for those people…
I just got off the phone to my Dad. He's trapped in Orbost, Victoria, with 10 others at a caravan park. No way out. Just a hose. No power. It's a worry… Thank God for the firefighters, keeping him and hundreds of thousands of others safe. My Uncle is stuck in Narooma… The NSW RFS are getting all of my bike rebuild cash. The resto's and parts can wait… If you can help, here's a link…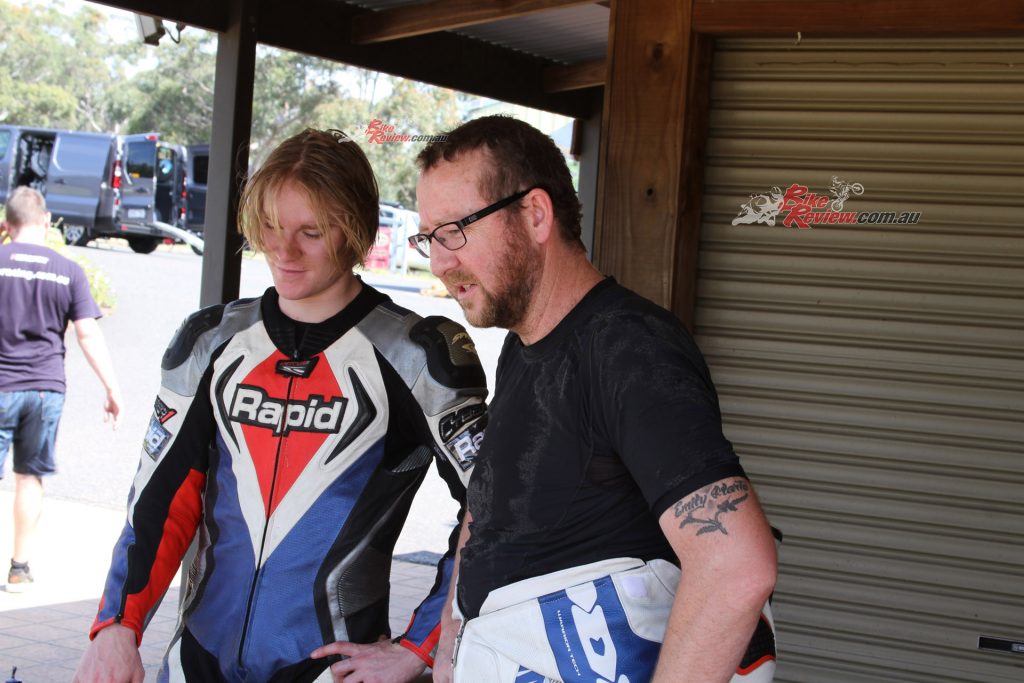 We have some good news! We have a new Staff Journalist on board. Jack Maguire is 18-years-young and has been riding since he was five, including some dirt track racing. We got him on the tarmac up at our local proving ground a year ago and he took to it like a natural. Knee down first time on a road bike. Talk about a chip off the old block. His Dad was the late, great, Warwick 'Wazza' Maguire. Jack's done some riding with Top Rider as well and actually rides at least 200km per day. He has a CBR300R and is a P Plater. We'll have him on track on a superbike in no time!
Aside from riding, Jack has a keen eye for photography and video production, is quite the wordsmith and will be a great asset to BikeReview.com.au. Funnily, aside from remembering some of the posters and covers his Dad featured in, Jack has never read a motorcycle magazine. It's all online for these young ones so he is already giving us a new, fresh, perspective on things… Welcome, Jack.
---
---
The second half of this year has been hard work. Thankfully, I love my job. It's my life anyway. I say that because on the editorial side of my company, JP Media PL, I've been flying solo since mid year, working seven days per week on BikeReview and our other publishing commitments. Heather is only working for me part time now, after deciding to do her Masters Degree at Uni. I don't blame her. She has been running our business for 18-years now. Time for a sea change…
All of that plus looking after four kids, along with her photography commitments outside of bikes, leaves things very tight indeed. But we got through the year and somehow managed to publish 64 motorcycle reviews. I've lost count of the videos, features and other things. I also wrote about a million articles for Classic Motorcycle Mechanics as well. But here I am in my break, writing about and building bikes. I love it… I just wish I had my RG500 to go riding on. I sold in earlier in the year, sadly.
---
We got through 2019 and managed to publish 64 motorcycle reviews…
---
Being 44, I'm one of the old farts now. I was at a launch recently and I realised I was with the same crew I've been going to launches with since 2001. Back then, myself, Matt Shields and Sam Mac were the three new 'young guns' that were giving publishers, advertisers and readers a fresh perspective…
I recall buying all the Pommie magazines like Fast Bikes, Performance Bikes and Superbike, and handing them to my boss at Two Wheels/Streetbike/Live to Ride, and asking her to look at some of these ideas. The pommie's were way ahead of us and far more entertaining. Things changed a bit, slowly. I ended up doing my own thing, Rapid Bikes, which was great for my generation for a solid 15-years afterwards, selling 1.3 million copies while I was at the helm. They were exciting times with healthy budgets for huge comparo's and the like. Sadly it closed just three years after I sold it to a large publisher as a package with Retrobike and Knee Down… They did well with it in a tough market and we were lucky to sell it when things were strong, allowing us to invest in BikeReview years later.
Anyway, now we are the old ones. We need some new blood. We need some of these popular social media bike bloggers to get into bike journalism and do some proper testing and reviewing. Those that can actually ride and have a technical understanding, that is… I think there is a change of the guard coming over the next few years – I will certainly be doing my bit to get younger people on bikes and stepping back slowly to test the tourers and stuff instead of the superbikes. My knees are stuffed anyway… And honestly, I love riding the more mellow stuff now. I even drive a bloody Volvo! Woose would be proud of that one!
Which brings me to my point. Sorry about the rant. I miss the custom bikes, the classics, the tech stuff and the fun of those magazines, so in 2020 you are going to see a few changes to BikeReview.com.au. These will include a weekly Custom Bike feature, mostly Aussie bikes. We will also be running weekly Classic Bike features – late 1960s to early 2000s… and lots more technical articles, reader driven editorial and in general – a more community experience with the site.
Being only the start of our fifth year, we are stoked to be going so well as it is, with over 130,000 visits each month, well over 80-90,000 of those unique and almost entirely Aussie. I feel the late nights are worth it and the fact we have so many great advertisers is just fantastic. It means we can keep you as informed as possible about bikes, gear and what is good and what isn't so good…
---
In 2020 you are going to see a few changes to BikeReview.com.au
---
Anyway, I'm raving on again. I just want to thank you for reading BikeReview and watching our YouTube reviews. Thanks for the fantastic feedback. I answer comments each morning on the site, YT, FB and Insta, with a coffee, before I kick the day off. I really enjoy the interaction with my readers. Keep it coming, we always need to know what you guys and girls want.
Have a safe start to 2020 and a Happy New Year. Watch out for the HP, double demerits and stay clear of the fires. I truly appreciate all of you and hope to bump into some of you throughout the year. First stop was going to be WorldSBK at PI but now I will be in Spain for a test.
Might have to try and sneak down to the Island Classic in three weeks… It'd be a nice 1100km run-in for the RZV500R I'm restoring for a mate of mine and CMM magazine…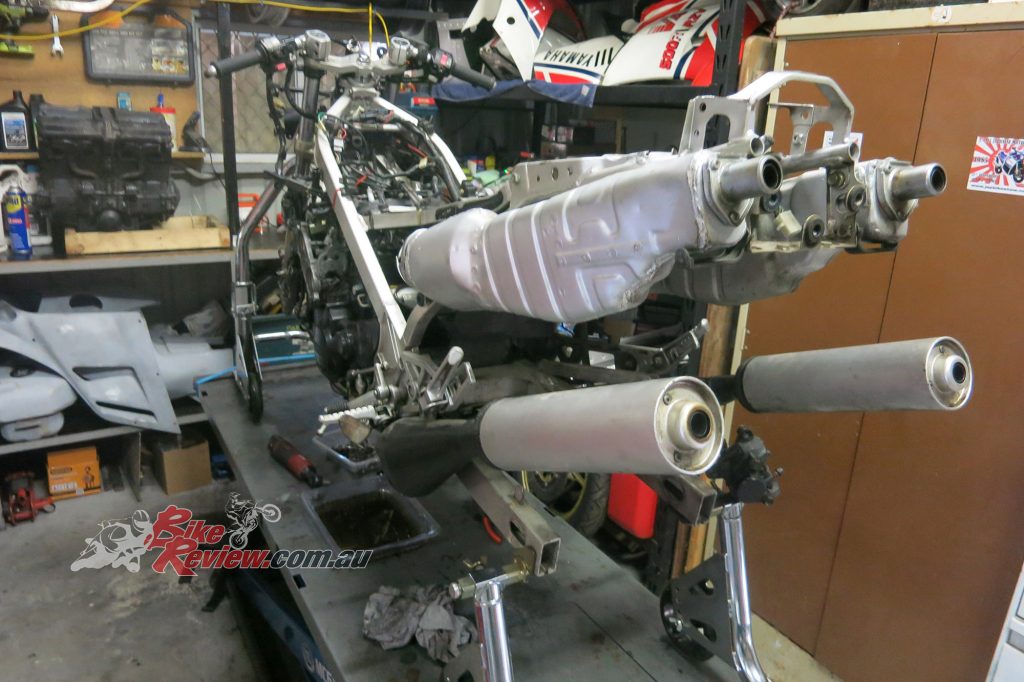 Our YouTube channel (subscribe here if you haven't yet) is growing now with well over 7000 subs and three million views. We do a video review as well as a written review for most of the bikes and products we test, so check it out if you have a chance, and click the subscribe button if you like what you see…Enjoy the ride and time with your friends and family.
Take it easy,
 Jeff.