If you ride a nakedbike, streetfighter or streetfighter-styled bike, or even a motard, and style is as important as function – the RXT Warrior lid could be perfect for you. This lightweight ABS helmet has a lot of features for the modest $199.95 RRP price tag…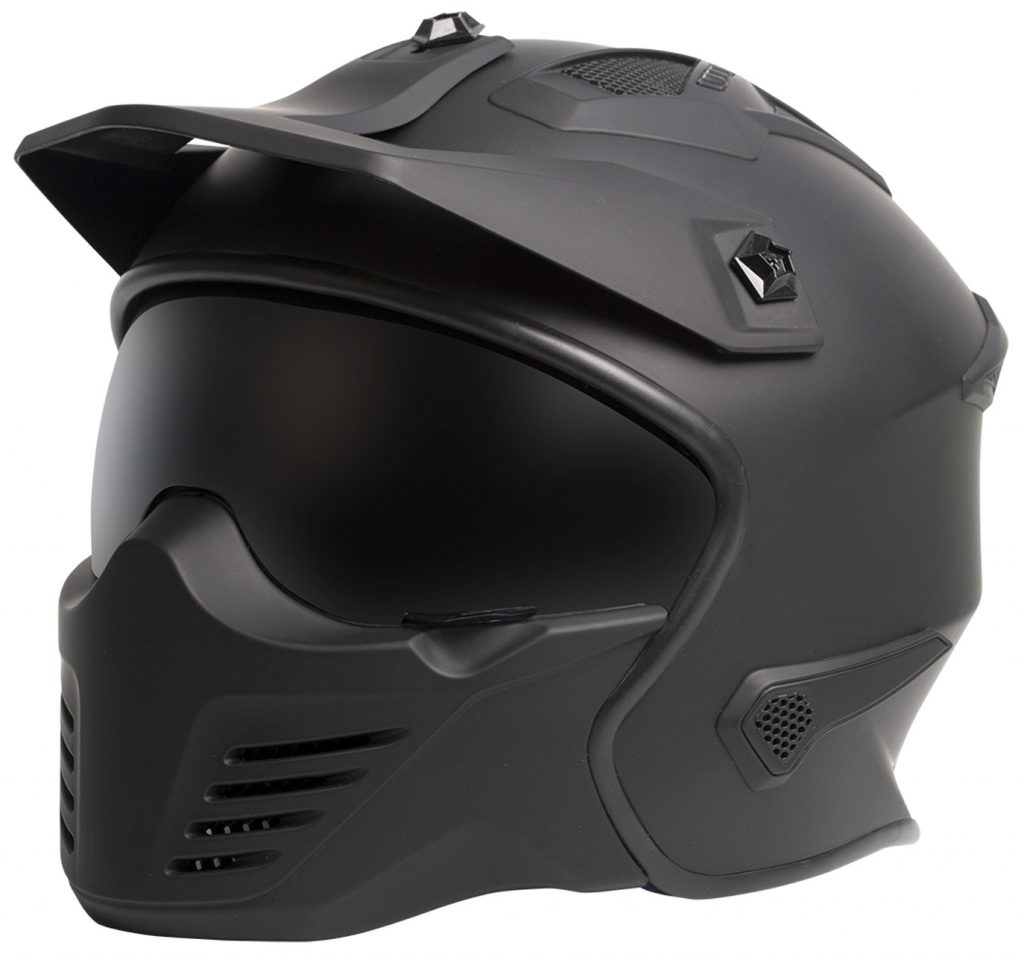 The RXT Warrior can be configured four ways: peak and chin guard fitted, full open face, open face with peak, chin guard on but no peak – plus can be worn with the visor or with goggles.
The RXT Warrior is fully ECE 22.05 Approved and features a quick release adjustable buckle, removable and washable comfort liner plus the drop down visor and removable chin area.
THE RXT WARRIOR CAN BE CONFIGURED THESE FOUR WAYS
The RXT Warrior Street Fighter helmet comes in Matt Black sizes XS – XL and is available from all Moto National Accessories stockists. Ask your local friendly bike shop or visit Moto National Accessories to find out where you can get one.
ABOUT RXT
Launched in Australia in 2003, RXT Helmets has grown to be one of the best-selling and most trusted brands in Australia by producing an honest and value for money range of 'fully standards approved' helmets.
The RXT designers have over 30-years of design experience, ensuring that the range of helmets include the necessary high standards of safety, as well as some innovations, to help make riding more enjoyable.
The RXT R&D team spend countless hours testing the complete range of helmets to ensure safety and comfort standards are met, as well as to provide the finish and features that all riders expect.
Being a 100 per cent Australian owned brand, RXT has the flexibility to produce products specifically designed for our Australian riding conditions, and their team of testers, with extensive motorcycling experience (from racing to commuting, touring and adventure), cover a vast range of testing scenarios on motorcycles…