Still recovering from the after effects of COVID-19, James Weaver headed out to his local track, Wakefield Park, for Rd 3 of the OJC... Words: James Weaver Photos: BiteSizedPics.
After my weekend was cut short up at Queensland Raceway due to getting COVID-19, I was looking forward to getting some time on the bike at one of my local tracks. Wakefield could've been better but I got some valuable time on the bike…
After having COVID for two weeks there weren't many opportunities for me to have a ride, so I had to train on the pushbike and get fit. Queensland Raceway was extremely hard for me as I was sick all weekend and I didn't know I had COVID. I still feel like I am feeling some effects from being sick, so I really had to get up to speed.
---
---
Wakefield Park is the closest track to me on the OJC calendar this year. I'm experienced on this track because of the amount of laps I have put in here. But, last time I rode at Wakefield I had a crash, this seemed to make me a bit nervous heading out onto the track for the first time of the weekend. The whole weekend it felt like I was struggling with the setup. My riding didn't feel the same either because of the lasting effects of COVID.
In the first race I was feeling pretty good, I had a good start and a tight race with other riders, plenty of fun. In the second race we decided to change the gearing, turns out it was the wrong decision and I was a bit slower. So, for the last race we changed the gearing back to what it was and just had to leave the bike in a high gear around some parts of the track.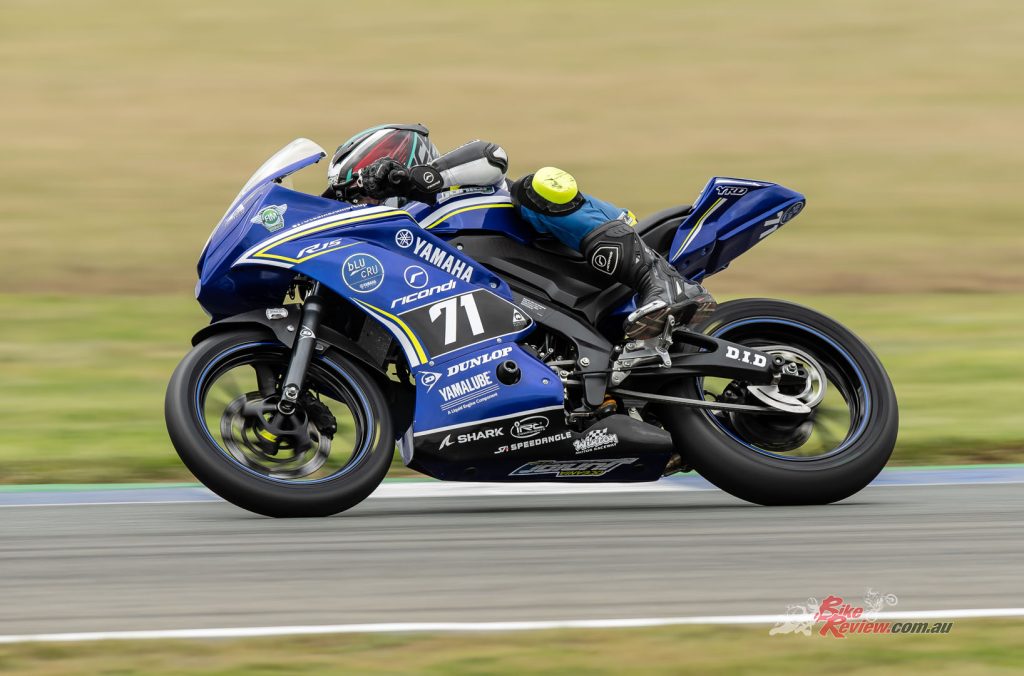 I have never been to Morgan Park before, we head there in August and I'm pretty excited. The way that I'm preparing is by riding the Ohvale a fair bit and spending some time on the super motard. I'm looking forward to it because it's one of those tracks that always has close racing.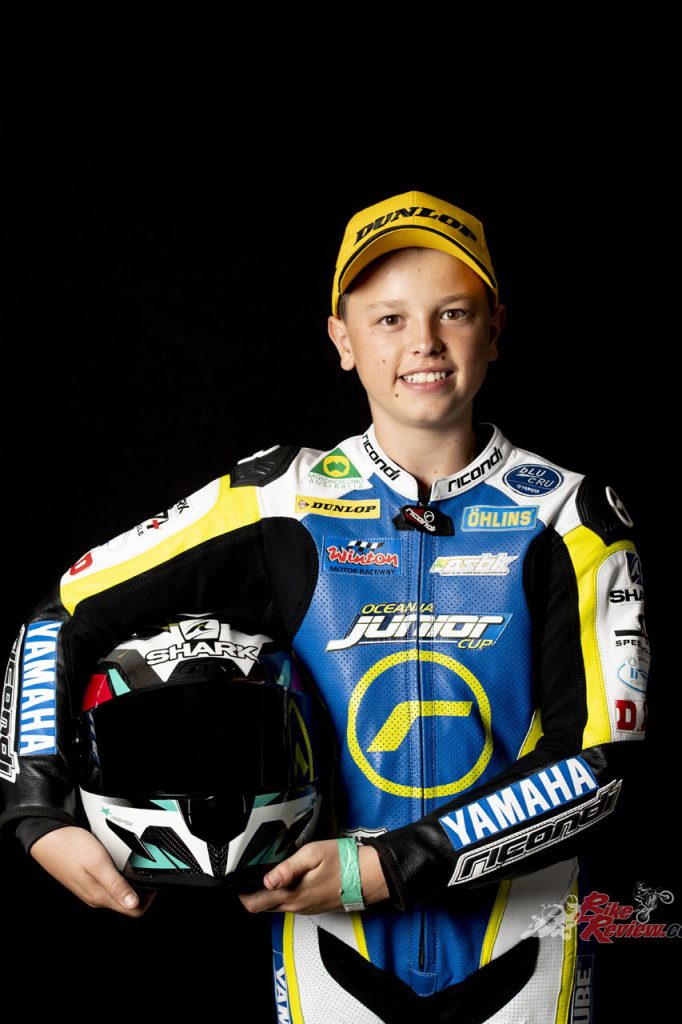 Of course, I have to add my predictions for the 2022 MotoGP champion. Last month it looked promising for Enea Bastianini but I think I would like to see Aleix Espargaró win this year instead. Wish me luck for Morgan Park, I'll check back in next round! – James Weaver #71
---
My sponsors are: motoDNA, motoCHAMPIONS, Bendix Brake Pads, Bendix Workshop
Series Sponsors are: Ricondi, Shark, Dunlop, Ohlins, IRC Components, DID chains, Yamaha bLU Cru
---
Editor's Note: If you are reading this article on any website other than BikeReview.com.au, please report it to BikeReview via our contact page, as it has been stolen or re-published without authority. 
---