BY-THE-WAY OF LEGAL INTEREST
FIGHT CITY HALL
Nathan is a NSW Government bus driver. Not just an ordinary driver but one with a passion to do a good job and popular with other drivers as one willing to help with shifts.
He was also popular with the management who were over 30 per cent short of drivers in their depot and Nathan helped them too.
In April last year the depot received a call from someone saying that Nathan's bus had sideswiped a parked car and did not stop. The Department was contacted by Police and they confirmed that bus number on that day and time was driven by Nathan.
Nathan when asked by management, said there was no accident. Next thing Nathan gets is an infringement from Police charging him with negligent driving.
At no time did the Police contact Nathan for his story. So Nathan, not happy, court elects the infringement thus fighting the charge and calls me to act for him.
Extraordinarily the management offered to help with legal expenses. What Nathan tells me is that the management keep a daily "Bus Condition Sheet" which is current and has a date, bus number and synopsis of damage ie., cracked NS mirror, scrape on bodywork near side rear etc…
This sheet had no entry for damage to Nathan's bus for that day or in fact any day except a couple weeks later for damage inconsistent with hitting a parked car.
So I appeared in court and adjourned matters for enough time for me to make written representations to the Police denying the accident and attaching the Bus Damage Sheet.
After a few delays the Police agreed to withdraw the charge just a few days before the Court Hearing so I appeared, consented to the withdrawal and sought and received a partial costs order against the Police for proceeding against Nathan without proper investigation and for withdrawing the charge at Court.
Fight City Hall on principle when right is on your side!
Congratulations Nathan, injustice avoided …..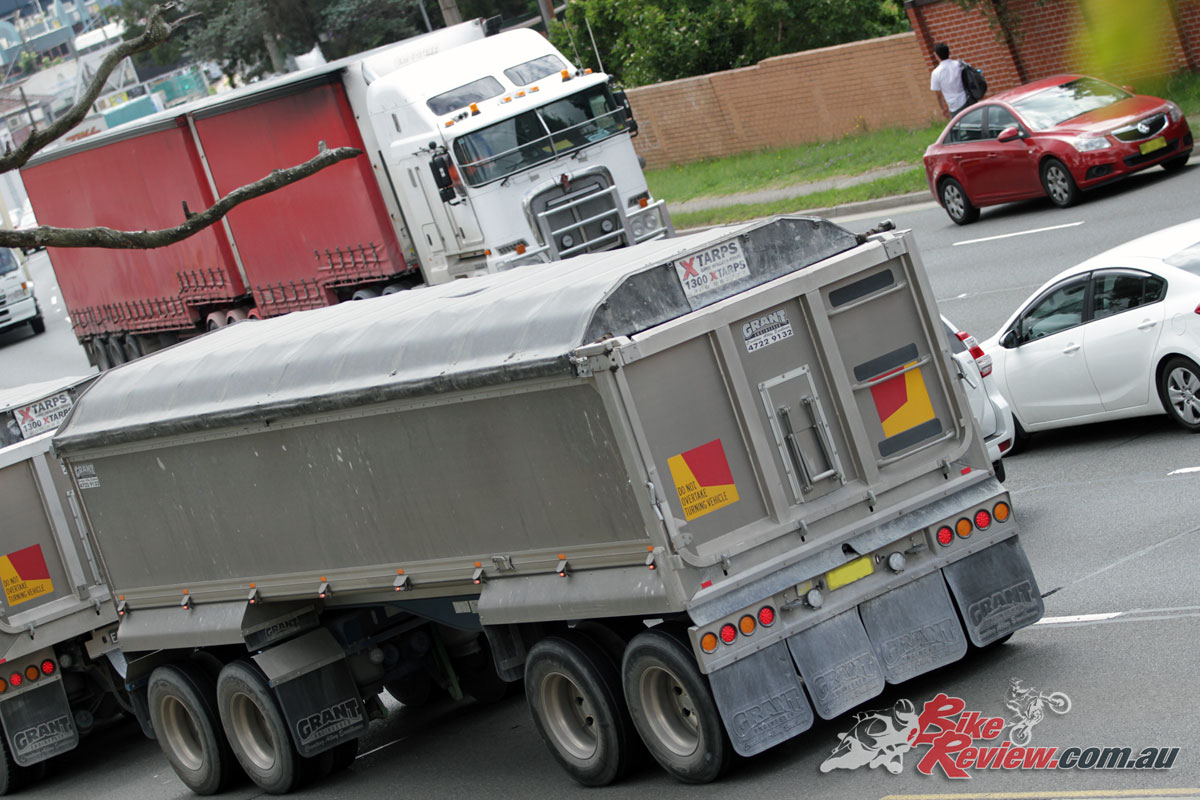 A PICTURE IS WORTH 1000 WORDS!
Craig runs his own business and due to too many minor matters is on Good Behaviour License of two Demerit Points. He is on the road a lot and like most of us can't afford to lose his license.
He is turning right at an intersection following a large pan tech and a couple a weeks later receives a camera fine in the mail for disobeying a red light.
He is puzzled as this would mean breach of the Good Behaviour Licence and a loss of licence for six months and with no right of appeal to a Magistrate.
I advised him to Court Elect and seek help from a Magistrate by way of a non conviction under Section 10 of the NSW Crimes (Sentencing Procedure) Act 1999 which finds the offence proven without a conviction, demerit points nor breach of the Good Behaviour Licence.
This is different to a defended Hearing as it was clear from the photos taken by the red light camera that Craig did in fact drive against a red arrow, but his view was obstructed by the truck.
The Magistrate agreed and granted my request and Craig remains happily on the road, "carrying on business"!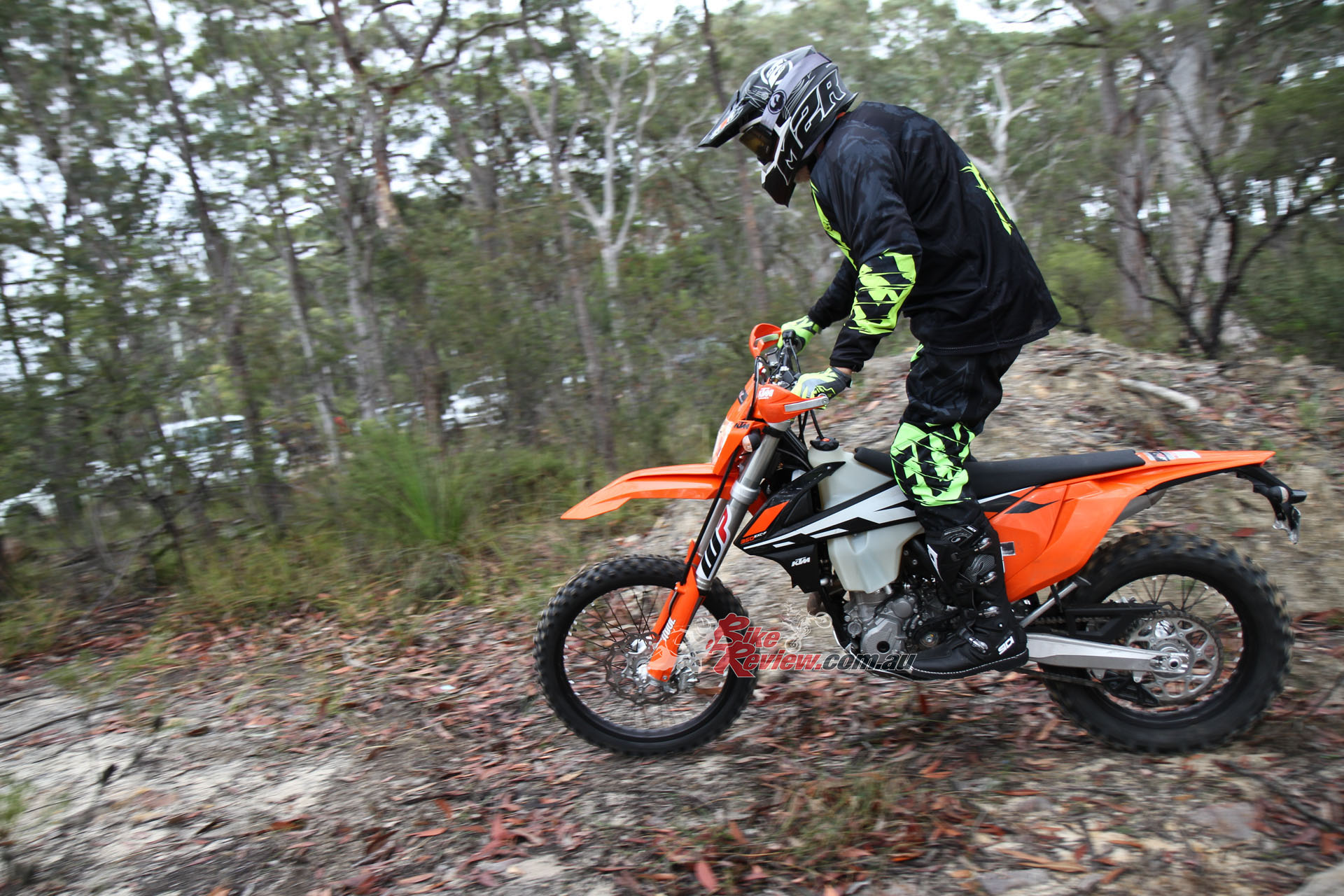 MISCELLANEOUS RAMBLINGS 
In April I joined the other Dirty Boys in attending the Kowen Forest Rally near Canberra. It runs Friday night to set up camp and rides Saturday and Sunday with four loops of different lengths up to 60km. You can ride once or ten times, alone or with mates.
It is mostly among pine trees and while pine needles and leaf litter sound easy, there are lots of loose stones and fallen pines in there meaning very little rest! Best thing is that it is not a race and no times are kept and you can stop for a chat whenever.
Also all the trails are signposted with A & B choices for gnarly sections and are patrolled by sweeps for accidents or breakdowns.
I found out that in crossings of forest roads there are often signs with an arrow stating "Home" because my wonderful new KTM 350 decided to stop and not start at the bottom of a narrow trail about 27km along the first loop. No kick starter and no room for a push/hill start!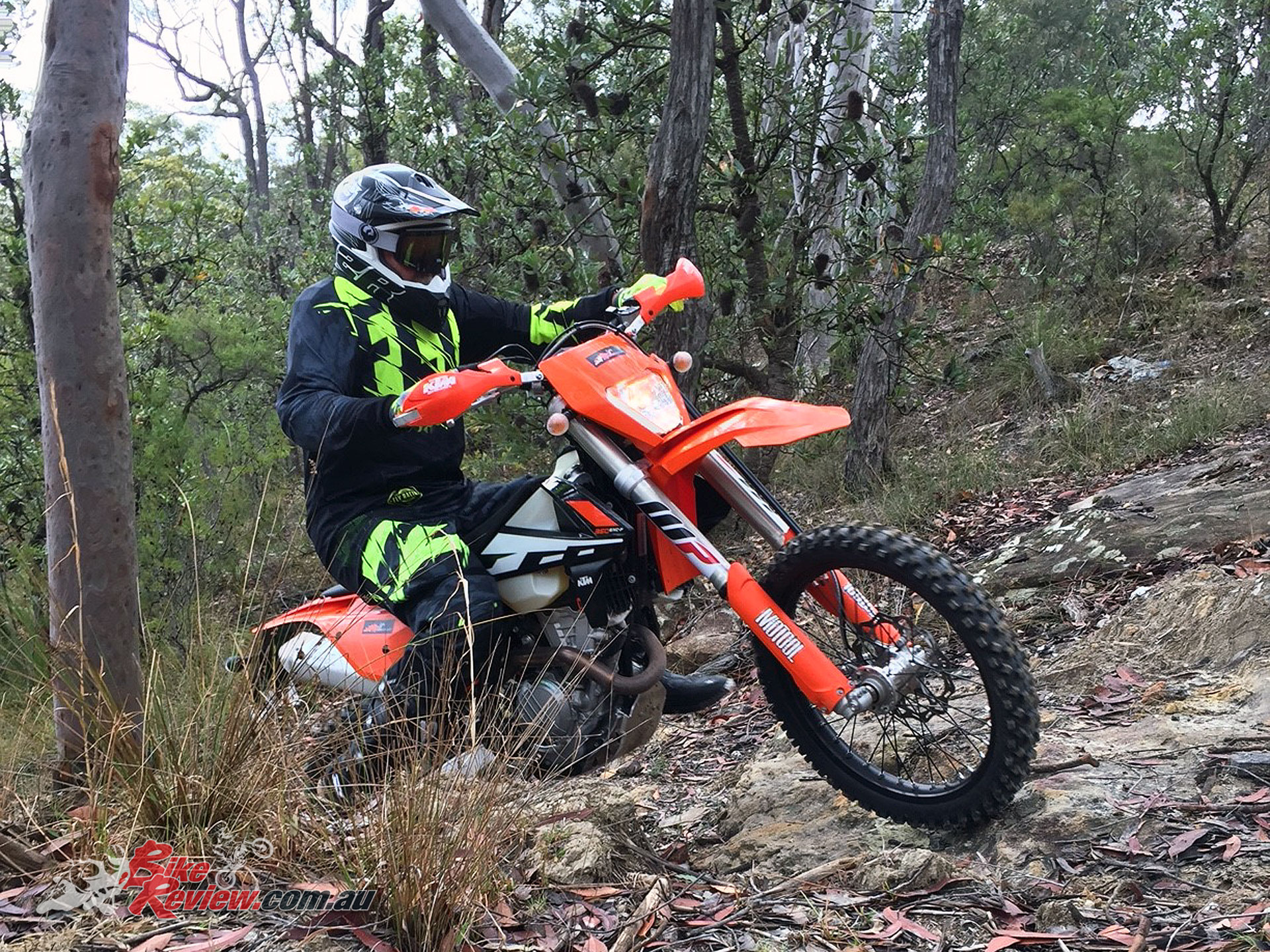 A guy tried to help by pushing to no avail so I reported my problem to a sweep who said they would come and get me. While waiting I fiddled with the battery terminals and Voila! it started and I carefully rode to a "Home" sign and back to camp.
I knew it was something minor and Coastal KTM at Gosford reckon they found and fixed it later but that was the end of the Rally for me.
The system where you hand them your Rider's Licence at the start of the loop and pick it up when you finish is brilliant! They always know who has not returned. The social side of sharing meals, sitting around a camp fire and drinking lemonade was also terrific!
---
Let's live the dream and meet on the winding road or single track… and you can always contact me on mark@lawstop.com.au – 0405 064 087