The 2014 Broadford Bike Bonanza in 2014 was an outstanding success, proving that support for the event and bikes of the era continues unabated.
The sixth annual Broadford Bike Bonanza was a spectacle like never before, with thousands turning out to celebrate classic motorcycling and honour the Castrol 6 Hour production road race and the BP Sunraysia Desert Rally.
There was just so much going on, it was a must-see event that rivals the Phillip Island Classic in numbers despite being a celebration of classic motorcycling rather than a race meeting. Exact crowd numbers are unconfirmed but the 8,000 mark would be a good estimate. The numbers were high for a good reason – there was something on offer for everyone!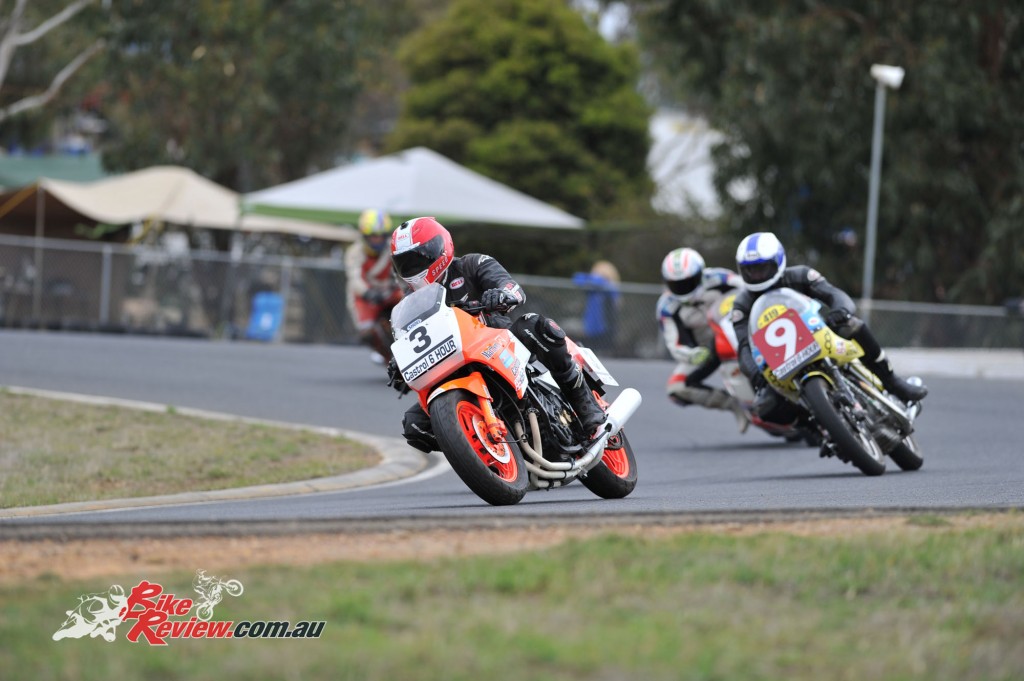 With a road race circuit, speedway circuit, motocross track, dirt track and trials aria at the Broadford complex, all disciplines of pre-1989 motorcycle were covered. There were also trade stands catering for all disciplines and clubs on hand for those wanting to join one and the pits were open to the public and participants.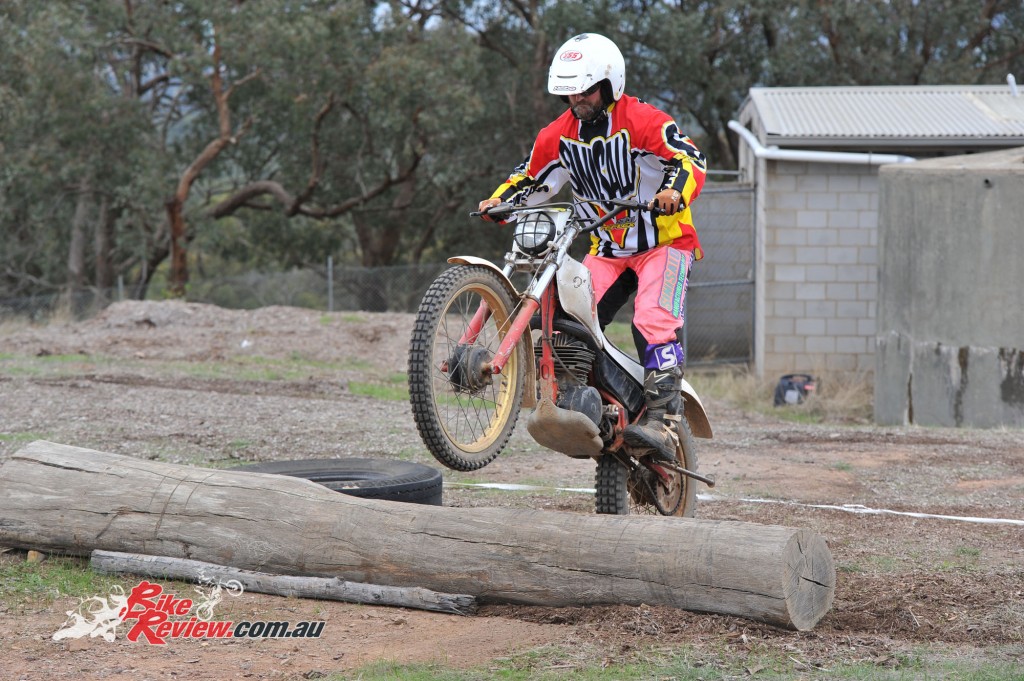 If you wanted to enter as a participant, all you needed was either an MA licence or a day licence and to either pre enter or enter your bike on the day. The classes were Roadbike, Road Racing Bike, Road Racing Sidecar, Dirt Track Solo, MX Pre 1980, MX Pre 1990, Dirt Track Sidecar, MX Sidecar, Enduro, Speedway Solo, Speedway Sidecar and Trials! Something there for everyone!
The cost to ride was great value, only $120 at the gate, $100 early bird or $80 super early bird. A road circuit garage was $400 for the weekend but could be shared while pits in the off road area were $100.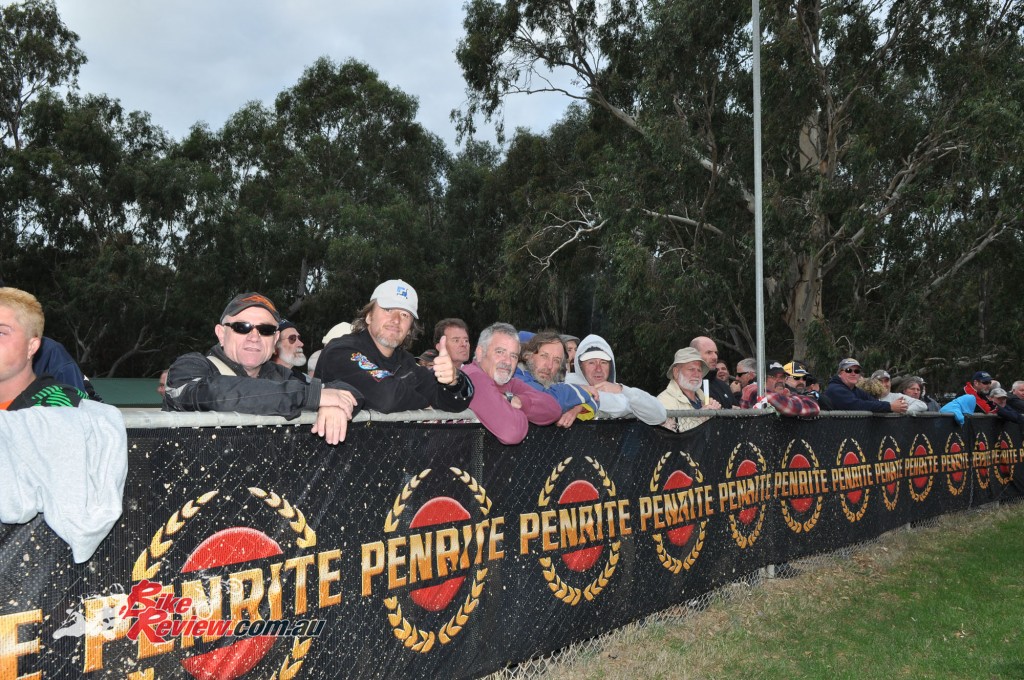 Camping was allowed and only $10 per head, including motorhome or tent campers! Sidecar passengers only had to pay $50 and there were heaps of off road sessions all weekend, while tarmac riders got four 15-minute sessions per day – great value.
The tarmac groups were split into Road Bikes Novice/Intermediate/Expert, Race Pre 63/75/89, 6 Hour bikes and Sidecars.
Arriving at the event was easy, although the line was huge, pre-entered people such as myself, or those who pre-purchased tickets, had express entry by waiving ticket at security on the front gate/road. Then it was a quick sign in at the main office, where bike numbers/stickers and wristband was collected and that was it for the weekend.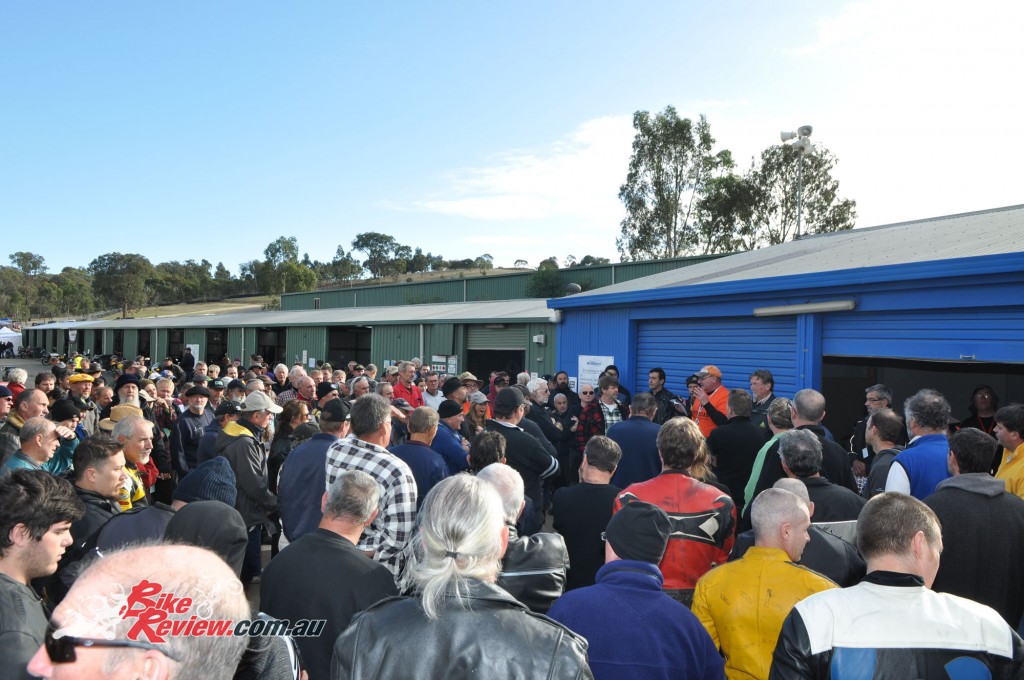 Getting around was easy, you could ride your bike anywhere as long as you wore a helmet or drive your car, however, it was very crowded so driving and parking was an issue, riding was the better option or walking and taking in the surroundings, which was all a bit too much to take in at once sometimes!
There was plenty of food available from various stands located around the complex, as well as drink stands selling soft drinks, tea, coffee and plenty of grog at reasonable prices too. BYO was also welcome, which was fantastic, even fires were allowed in steel drums! There was PBBB merchandise for sale as well and everyone got a free showbag on arrival. Top stuff.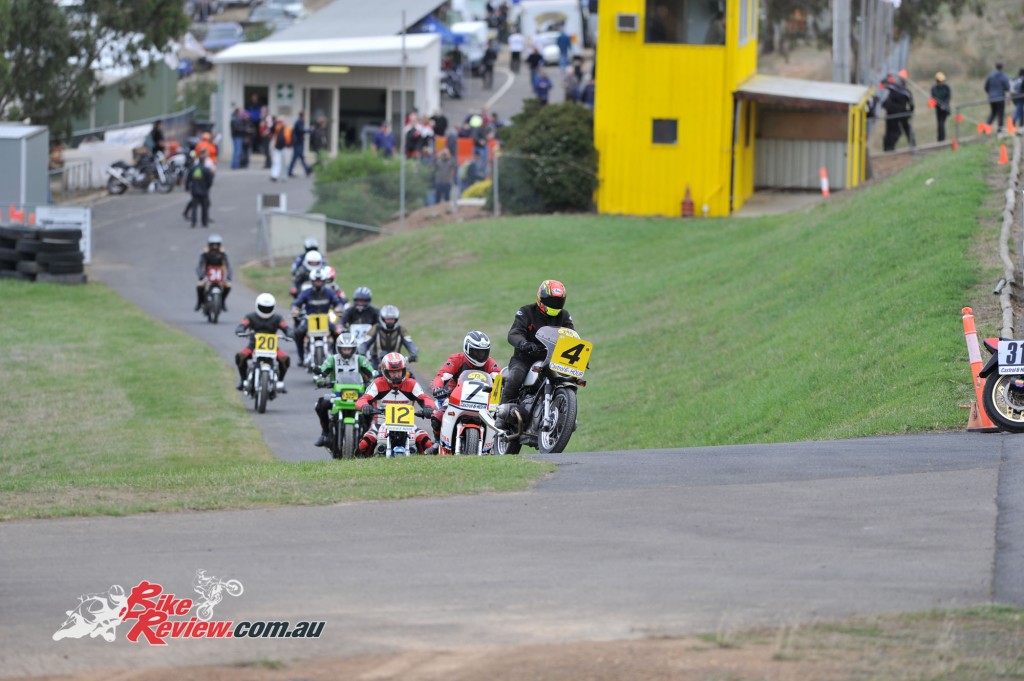 You had to have your bike scrutineered before riding and good riding gear to participate, however, jeans were allowed, which I highly disagree with personally.
There was a rider's briefing each morning at 8:30am to make sure everyone is informed of flag rules and other info and aside from that it was easy going, with plenty of announcements of each upcoming session.
Shuttle busses ran throughout the complex from 9:00am to 4:00pm and there was even 24-hour security to ensure all is kept safe and sound.
On Saturday night there was a huge Gala Dinner with 100 limited tickets sold for $90 each. The dinner was a dress up event hosted Graeme Crosby and Sir Alan Cathcart, with the range of stars also there; it is no wonder it sold out. Renowned Goulbourn Valley Chef Bernard Hayes served a 5-Star three-course meal with wines by Tahbilk. Tickets were $95, a great deal, and a great memorable night.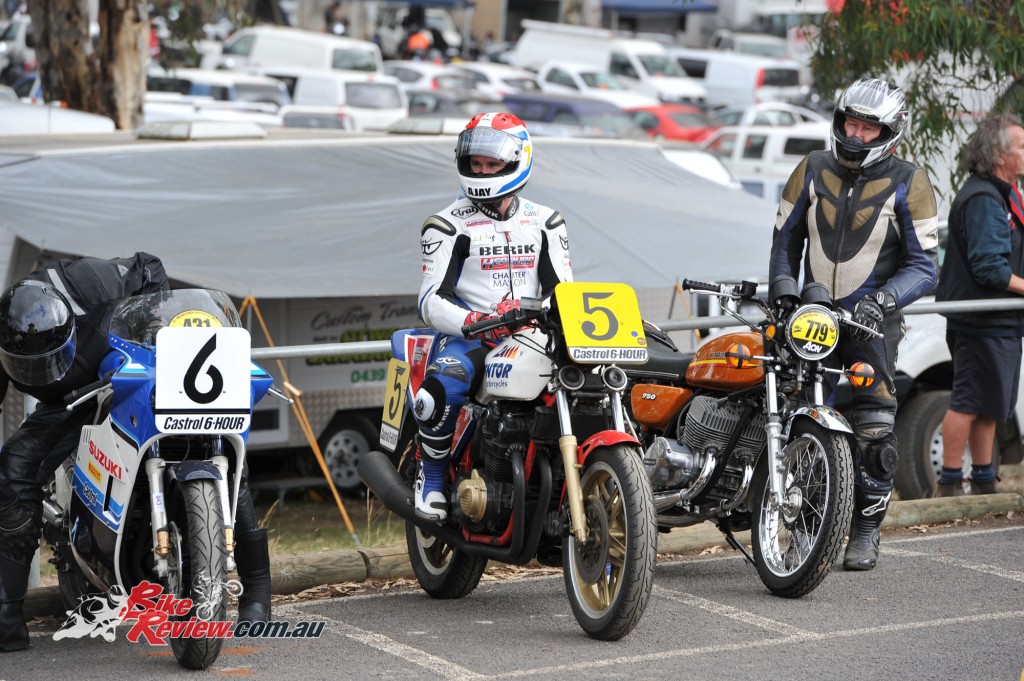 The event was sensational, walking around with the sights and smells of the classic era absolutely consuming. Everywhere one looked there were famous faces – Graeme Crosby, Murray Sayle, Kevin Magee, Shannon Johnson, Alan Cathcart, Steve Butler, John Warrian, John Woodley and even Cam Donald and many more famous racers floating around and riding their old bikes.
There were plenty of original Castrol 6 Hour bikes and that was fantastic to see, a highlight seeing Kev Magee on his old Marlborough FZ750 though, for me, that was magical.
Next time make sure you get out there for Easter and take the entire family along!
If you're interested in attending the 2016 Penrite Broadford Bike Bonanza check out the details at the official site here or by clicking the image below.
Penrite Broadford Bike Bonanza 2014 Gallery