With summer here it is time to make sure your bike is running at optimum temperature with Liquid Performance.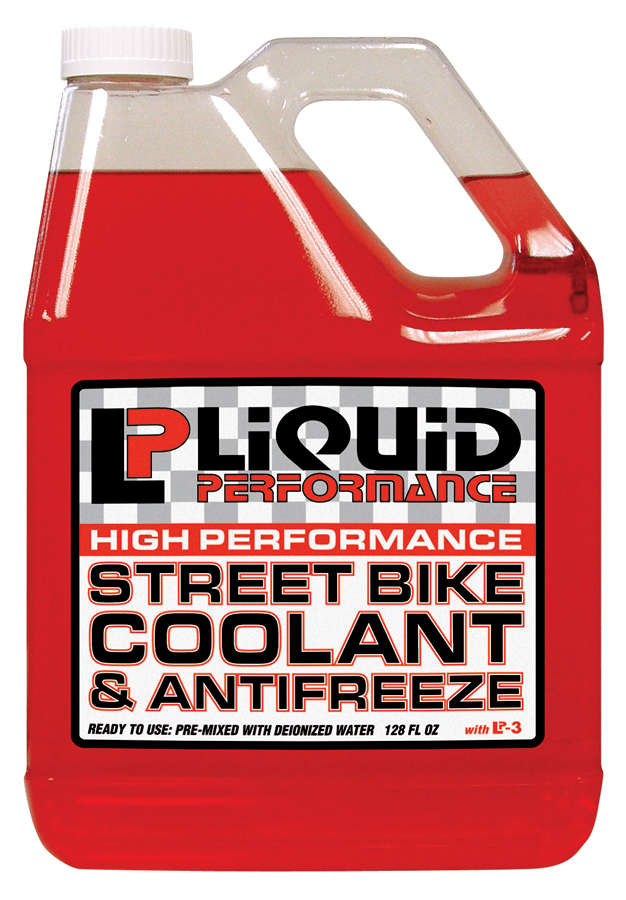 With summer here and holiday season upon us (and hopefully lots of riding), you need to make sure your bike is cooling efficiently. We have been using Liquid Performance in our project and staff bikes since around 2009 and highly recommend it.
If your bike is running hot, then you're not getting peak performance. Reducing heat in the closed loop cooling system helps to maintain your bike's optimum horsepower.
Tested and dyno rated the number one coolant on the market, LP Street Bike Coolant is Propylene glyclol based, phosphate free, virtually non-toxic and biodegradable. Available in a 3.78L bottle.
Boiling point protection up to 126.6C, freezing point protection down to -34C.
$58.00 RRP at all good motorcycle stores.
Liquid Performance also make a racing (pictured below) and minibike coolant. Silkolene.com.au