The MT-09 marks its 10th anniversary with a comprehensive new design intended to amplify the feeling of the CP3's iconic torquey acceleration. Here are the details. Press Release: Yamaha Motor
The MT-09 marks its 10th anniversary with a comprehensive new design intended to amplify the feeling of the CP3's iconic torquey motor. Styling, engine and chassis upgrades for both the MT-09 and MT-09SP look set to make it even more fun! Here are the details.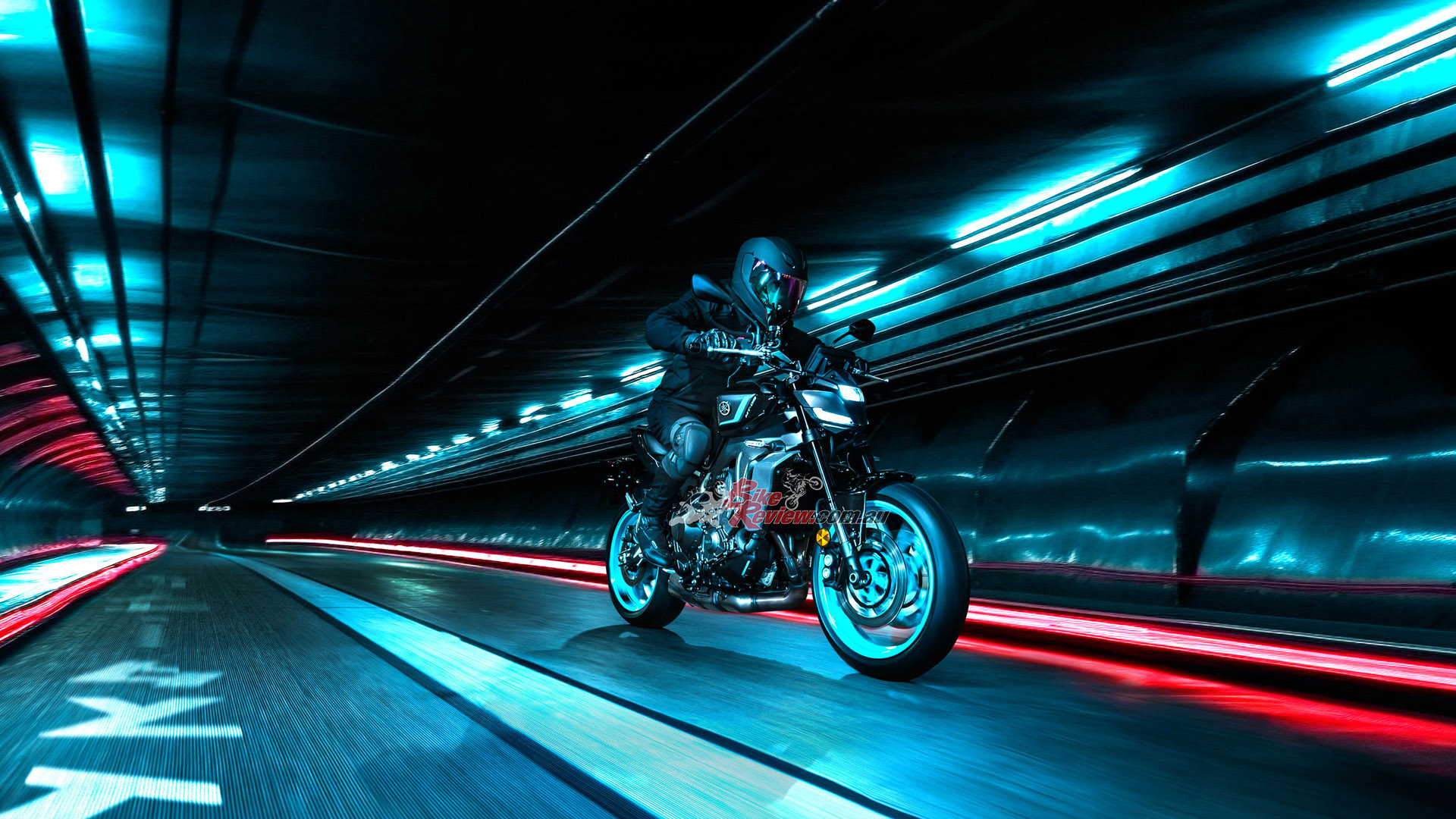 Based on the concept of '3D Riding', allowing the rider to move more freely on the machine, the 2024 MT-09 bodywork is inspired by Yamaha's YZ motocross bikes, which also require a high degree of freedom in riding position.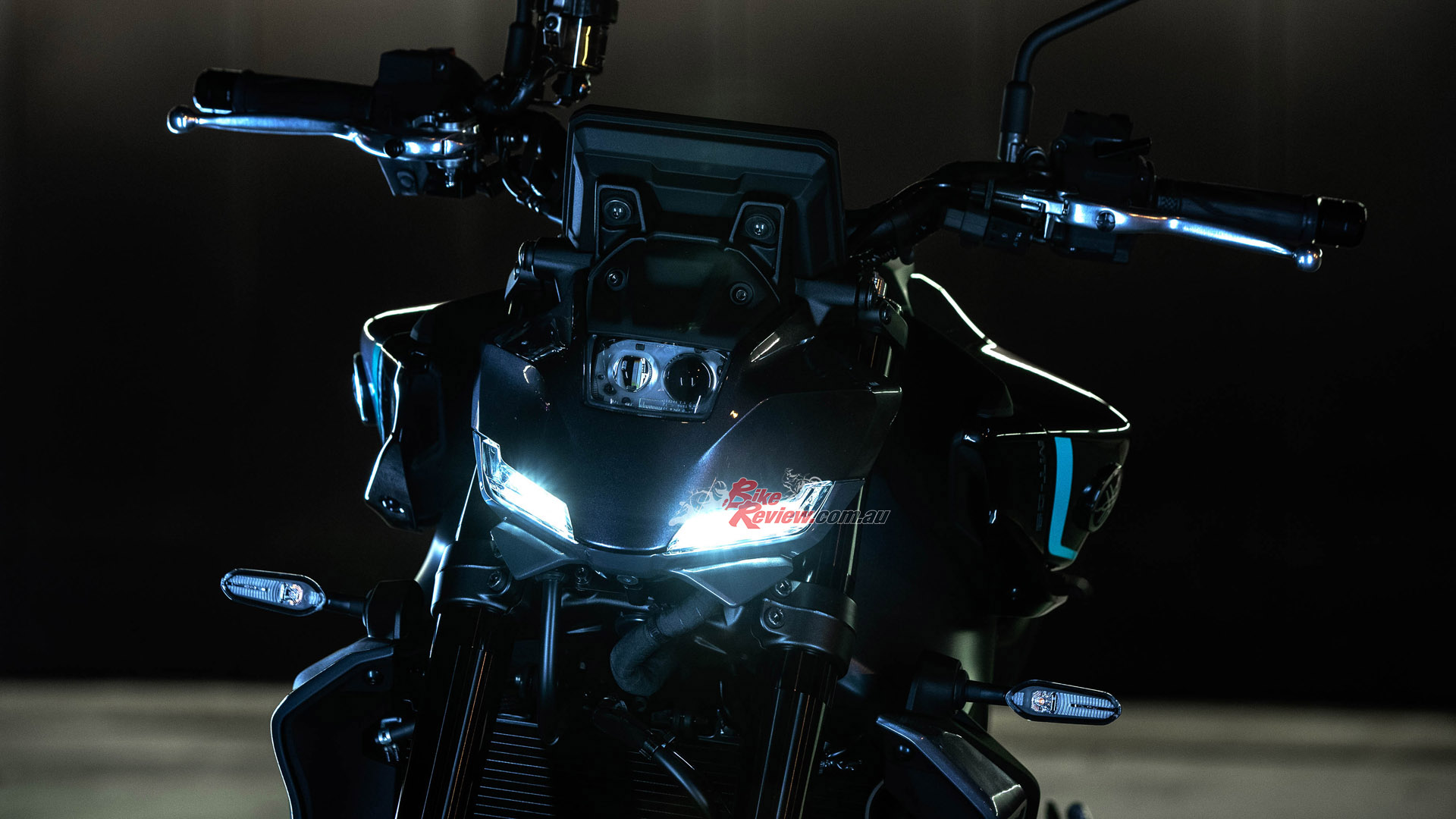 More compact LED headlight
A new LED headlamp, enclosed in a re-designed cover, creates a more unified relationship between the headlamp and the fuel tank and is inspired by the MT's origins – a blend of 'Naked' and 'Motard'.
Sharpened fuel tank design
A new fuel tank has been designed to promote a more engaged and free riding position while maintaining the sharp and edgy aesthetic that has become synonymous with the MT name.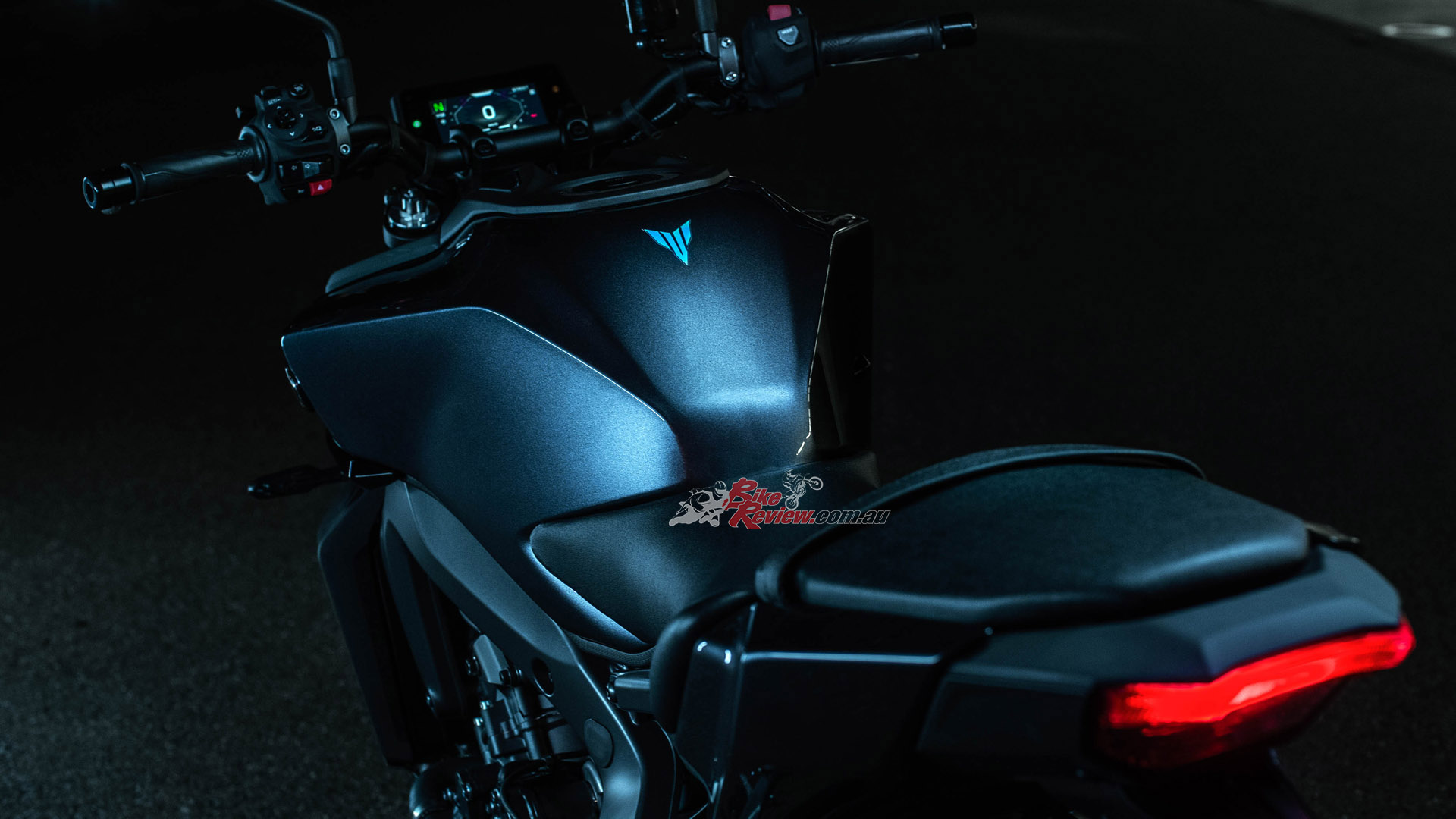 Amplified CP3 acoustics
The new MT-09's sound is further amplified by a revised airbox featuring two newly designed air-intake ducts which accentuate the high frequency sounds while maintaining a linear throttle response.
Redefined riding position
The overall handlebar position is now lower and the rider can now choose between two adjustable handlebar positions depending on their personal preference and physique. The steering angle is also increased as a result of the lower profile fuel tank.
The newly designed footrests are 30.6 mm back compared to the previous model and have been raised by 9.5 mm, while the footrest height can be adjusted to two different positions based on rider preference. To improve passenger comfort, the tandem footpegs have also been re-designed and are now mounted underneath the rear frame.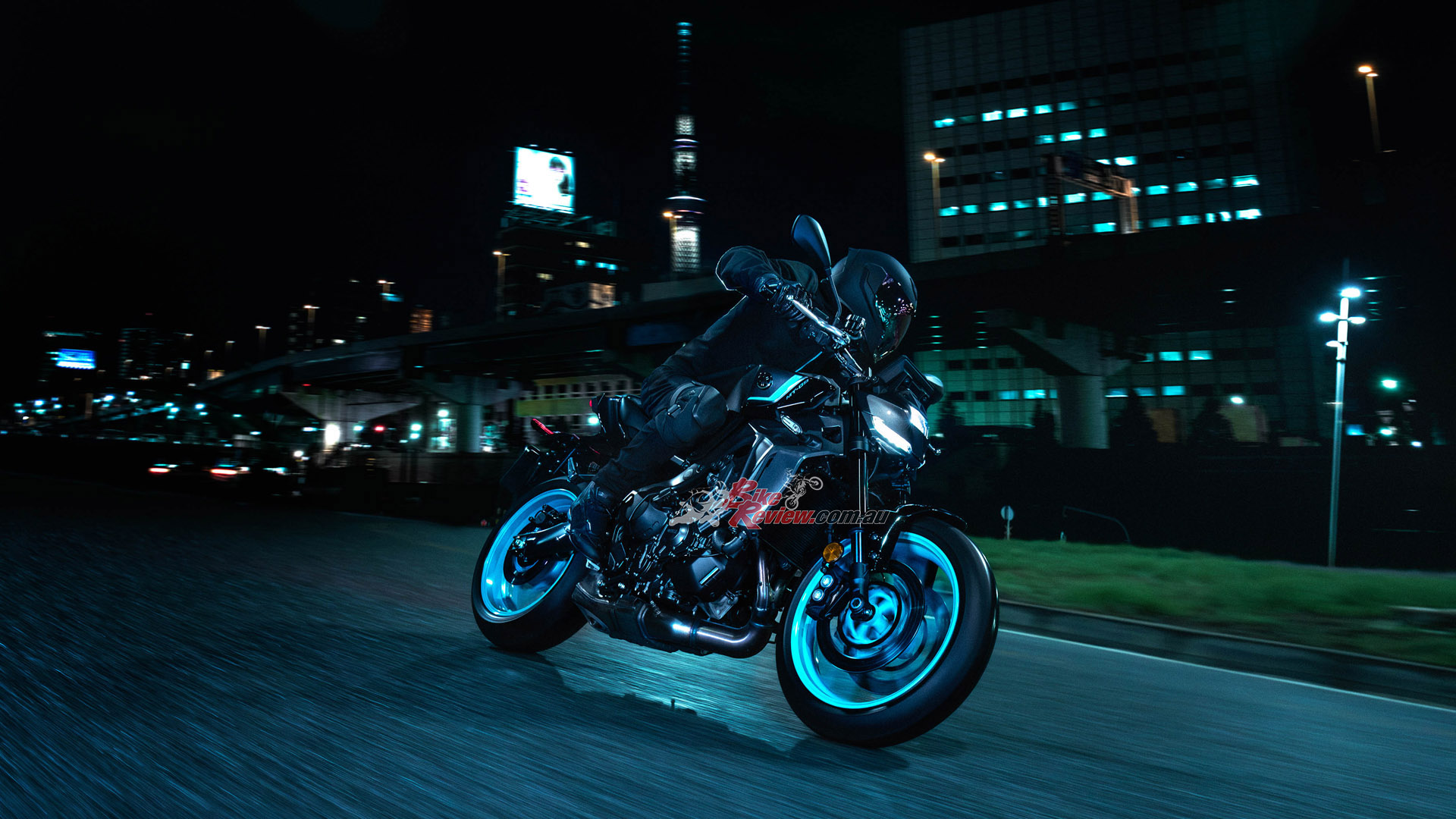 New brake and gear levers
The rear brake pedal has been re-designed and is now made from forged aluminium, while the tip of the gear shift pedal has been significantly flattened to reduce the amount of ankle movement required during shifting, enabling smoother operation.
Separated rider and passenger seats
To further enhance the feeling of freedom, the MT-09 now features a separated front and rear seat, improving both rider position and convenience when mounting and dismounting the machine. A Type-C USB socket is installed under the rider's seat to accommodate the charging of electronic equipment and electric heating wear.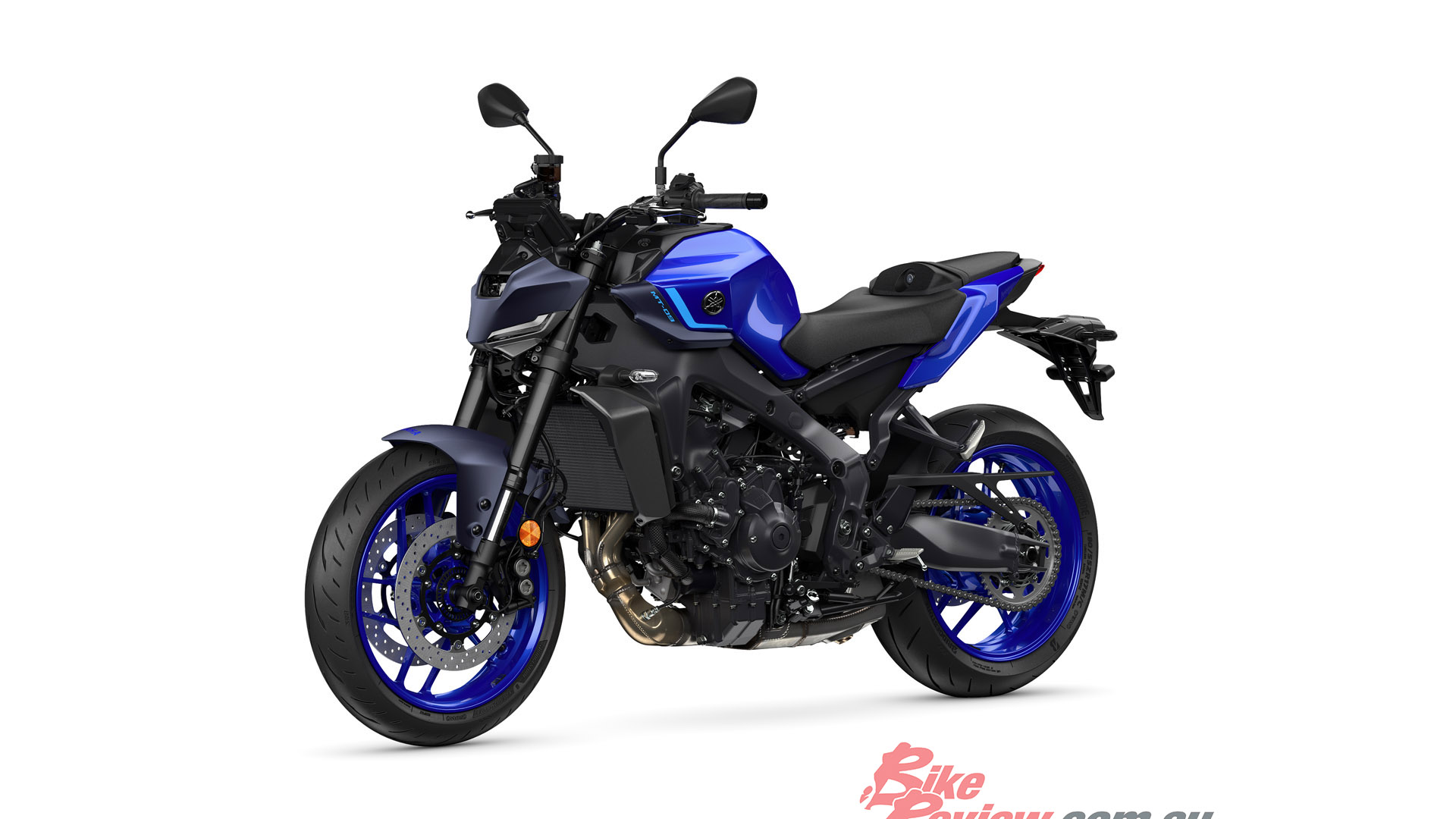 Brembo radial master-cylinder
In order to match the MT-09's high torque and acceleration, stopping power is enhanced by a new Brembo radial master cylinder. In addition, a newly designed adjustable clutch lever offers the rider further control when engaging the clutch.
Fully adjustable front suspension and Bridgestone S23 tyres
The MT-09's 41mm KYB® front forks are fully adjustable for preload, compression and rebound damping and now feature revised factory settings to achieve excellent stability. The rear suspension linkage design has been modified and the adjustable KYB® rear shock set to allow for a more dynamic feeling in cornering, while new Bridgestone Battlax Hypersport S23 M tyres offer high grip.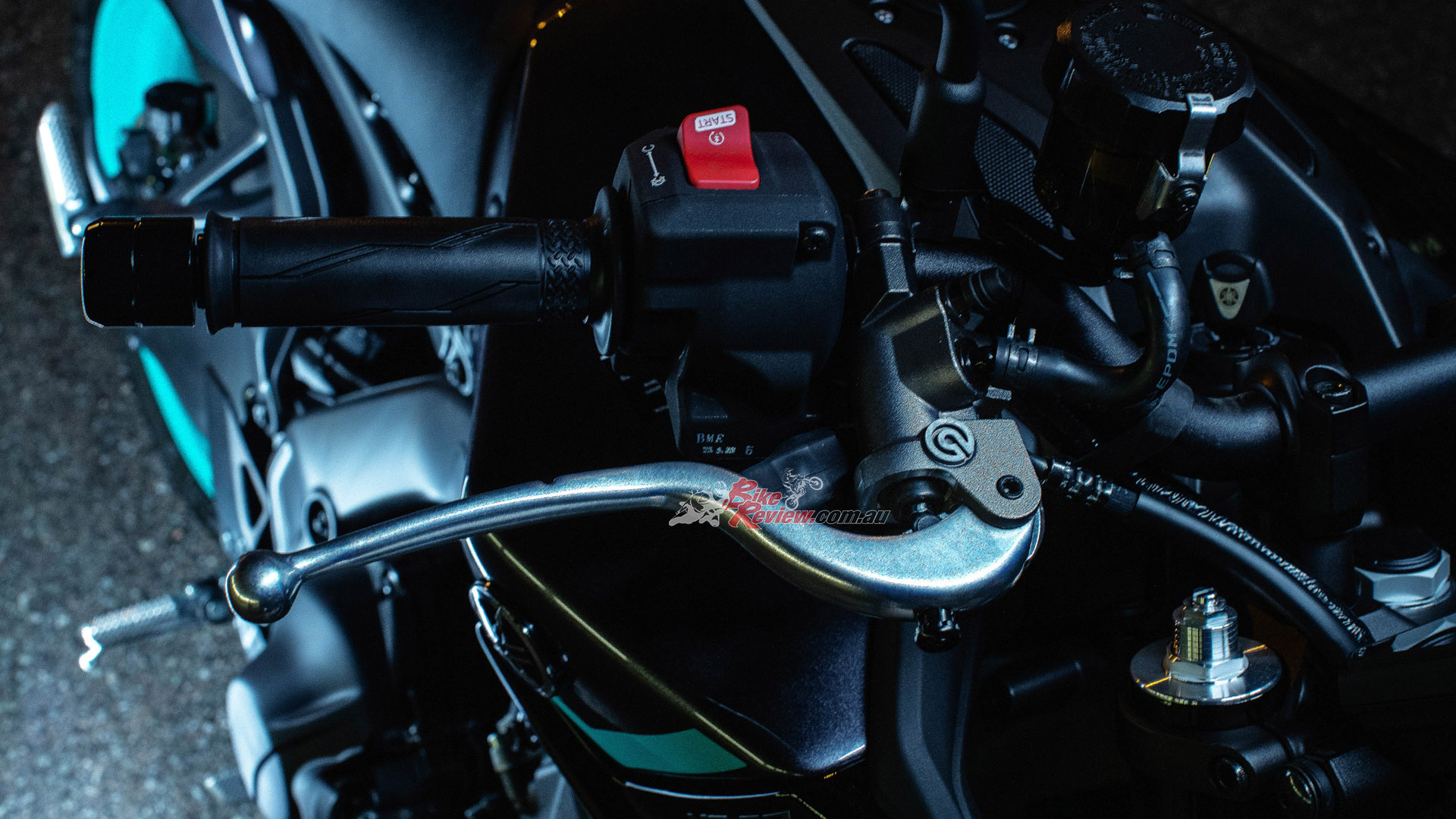 5in TFT full colour screen
An all-new, horizontally mounted TFT full colour screen offers the rider an attractive new interface with the choice of four different themes to suit a range of different riding experiences.
Smartphone connectivity and navigation
For an enriched riding experience, connectivity comes as standard on the MT-09 via a built-in Communication Control Unit (CCU) meaning riders can stay connected while riding by linking their smartphone with their machine via the free Y-Connect app.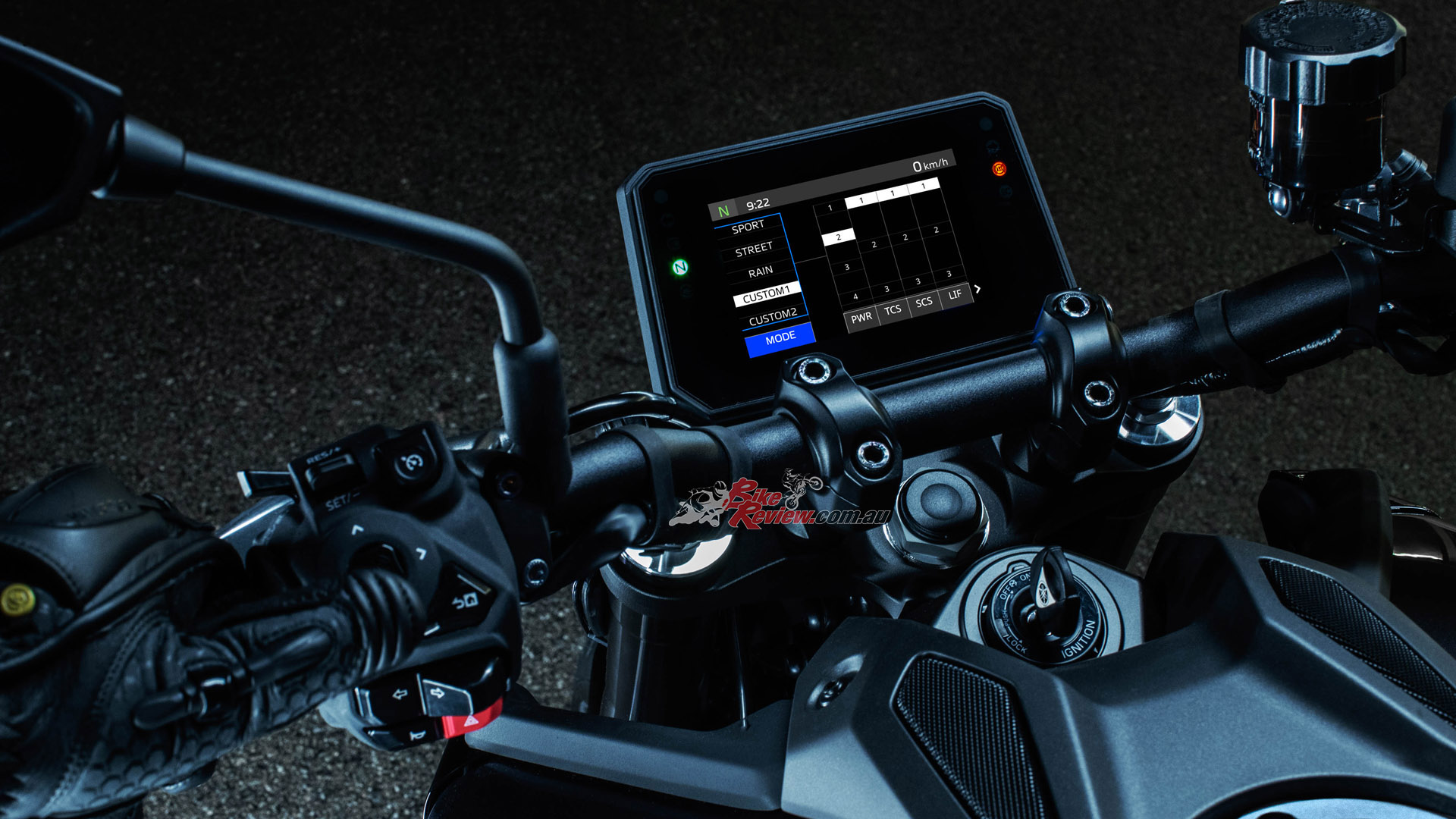 Intuitive new switchgear
New integrated handlebar switch assemblies enable the rider to operate the wider range of functions of the new MT-09, including smartphone connectivity, navigation and riding modes as well as navigating the further menu options.
Customisable Riding Modes with Yamaha Ride Control settings
Three integrated riding modes, 'Sport', 'Street' and 'Rain' featuring factory settings with different intervention levels to suit various conditions are complemented by two Custom modes.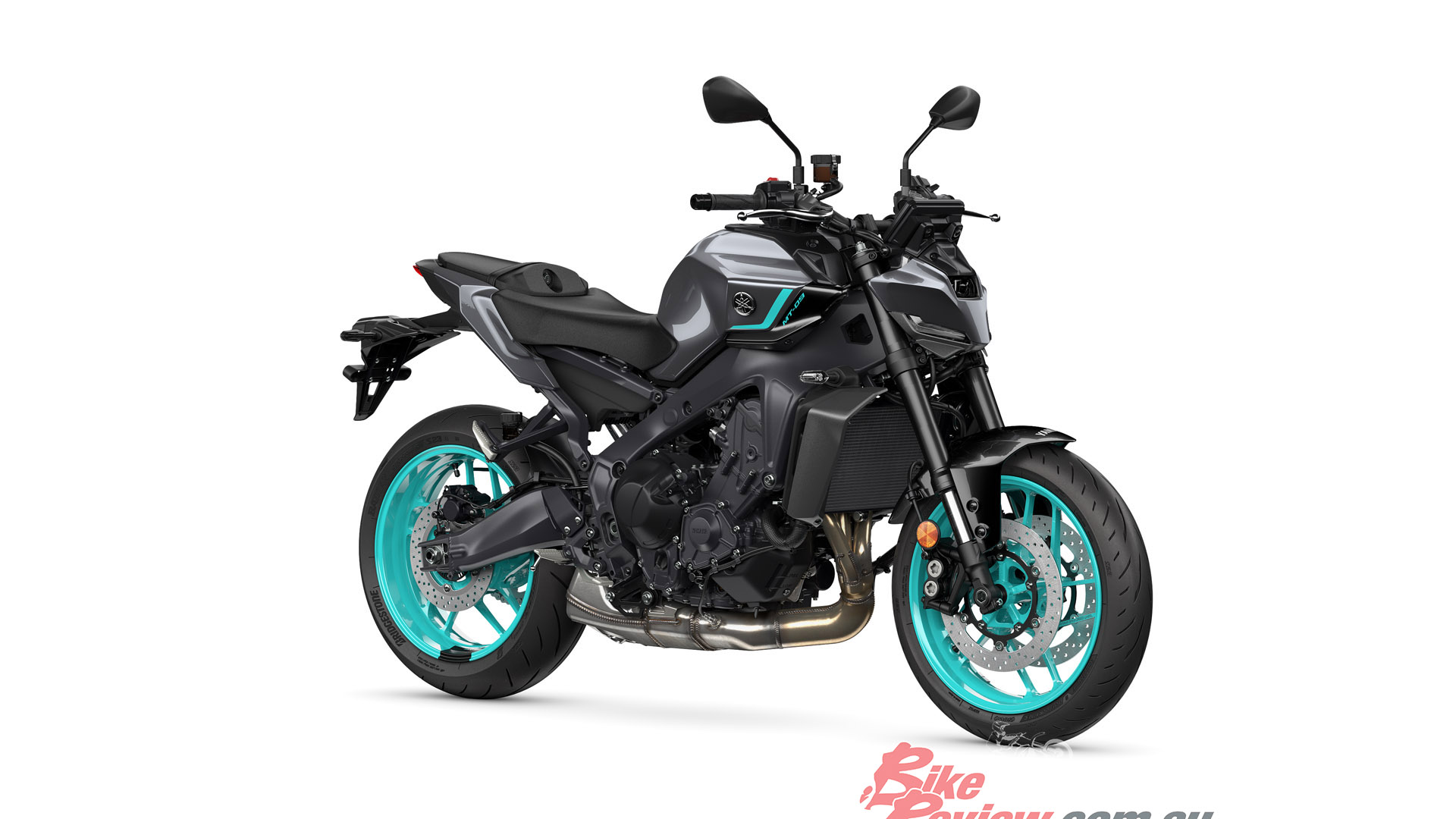 Extra support from advanced six-axis IMU for ultimate performance
Constantly measuring acceleration in the forward-backward, up-down and left-right directions – as well as the angular velocity in the machine's pitch, roll and yaw directions – the six-axis IMU is able to send data in real time to the ECU which controls the suite of electronic rider aids.
Brake Control System (BC).
This suite is further enhanced for the 2024 MT-09 with the addition of a Back Slip Regulator (BSR), which offers stabilisation when the rear wheel locks under excessive engine braking.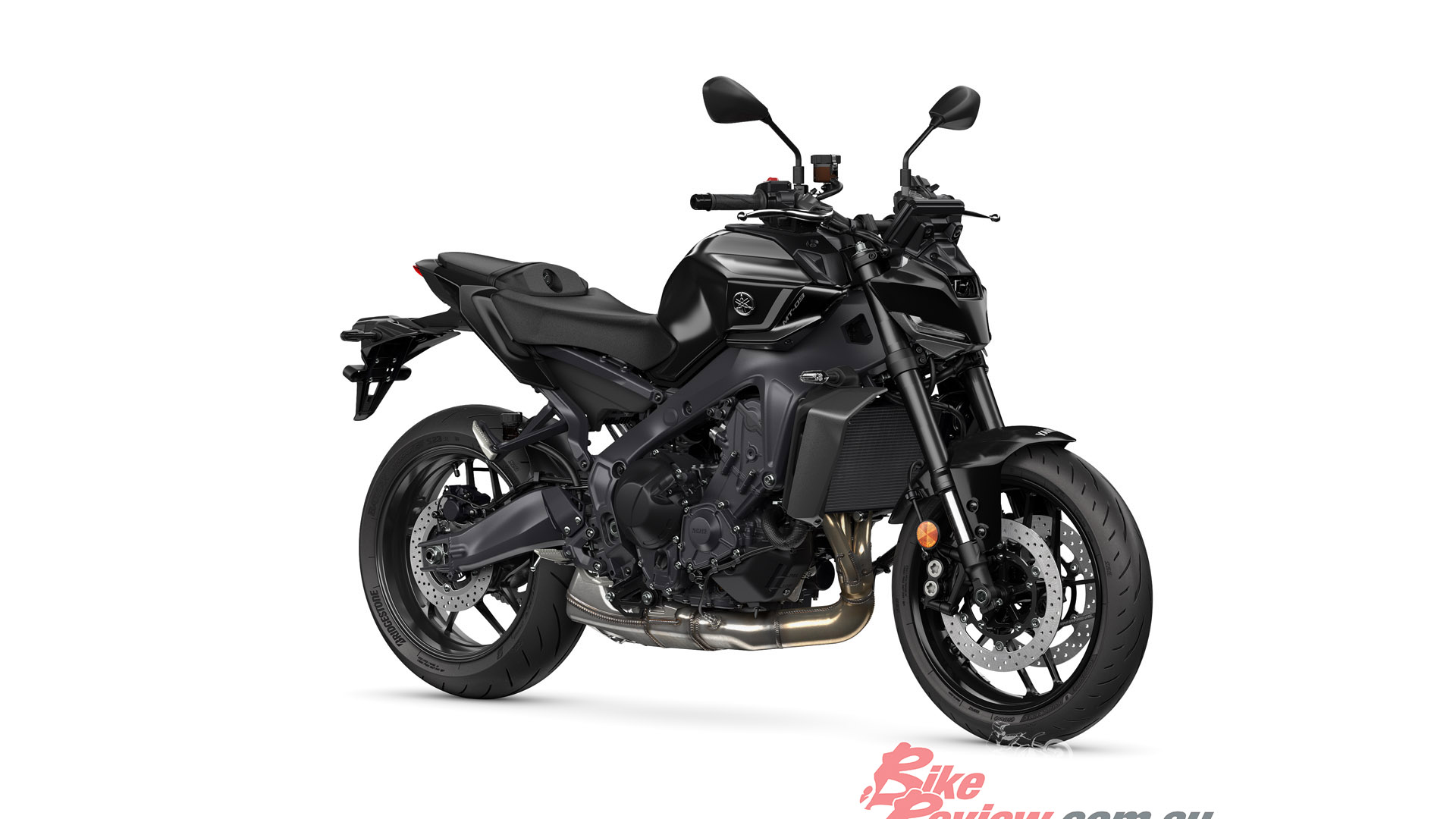 Cruise control for effortless riding
Operational in third gear and above, once the cruise control system has been activated, it can be adjusted in 1 km/h increments with a single push of the button or steadily increased by holding the button down.
Third generation quickshifter
To maintain a more natural feeling, the third generation quickshifter will not operate in certain situations when engine rpm is extremely low or high.
The new MT-09 will be available in three colours: Midnight Cyan, Icon Blue and Tech Black. Delivery dates and Pricing to Australian dealers are TBA.

2024 YAMAHA MT-09SP
The MT-09 SP exclusively features the addition of TRACK modes to the YRC settings, enabling the rider to customise four extra patterns to suit certain track scenarios for example a specific circuit or track conditions, including the option of choosing between two Engine Brake Management (EBM) settings and the ability to alter the level of Brake Control (BC). Additionally, riders also have the option of turning the rear ABS off to further enhance on track performance.
---
---
The on-track riding experience is further enhanced by a dedicated SP-exclusive TRACK theme for the MT-09 SP's new 5in full colour TFT display, offering information such as a lap timer and other track-focused details.
Brembo Stylema Calipers
The 'Stylema' calipers feature a slimmer piston and brake pad area compared to conventional calipers, as well as being lighter, more rigid and offering enhanced control in braking input. In addition, larger-diameter pistons are adopted for increased braking forces allowing MT-09 SP riders to experience the next level in braking performance.
Upgraded Fully Adjustable Suspension
The gold-finish DLC (Diamond Like Carbon) coated, 41mm KYB forks and Öhlins monoshock feature a higher spring rate, offering outstanding stability during more spirited, sporty riding. In addition, the damping characteristics have been refined to enhance the comfort of the ride.
The higher specification KYB forks offer full adjustability for preload, re-bound and compression damping allowing SP riders the option to fine-tune their set-up to suit a variety of different riding situations.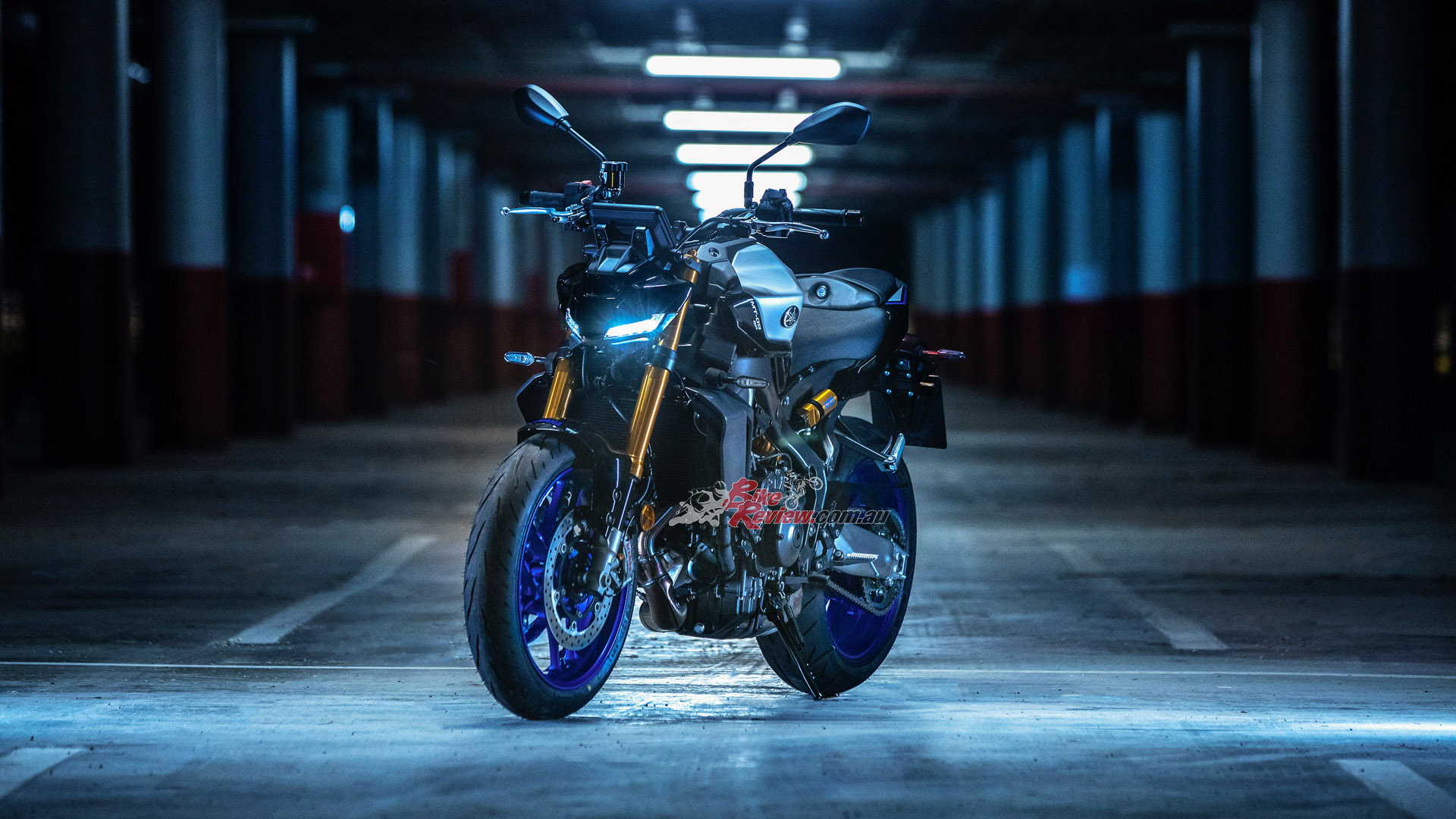 Smart Key System
Yamaha's SP models are renowned for taking the next leap in technological advancement and the MT-09 SP becomes the first Hyper Naked to feature Yamaha's Smart Key System.
Exclusive R1M-inspired Icon Performance Colours
In line with keeping one eye on the track, the MT-09 SP features the exclusive silver, black and Yamaha Racing blue Icon Performance livery on the fuel tank and air-intakes to offer an even more aggressive and exclusive look.
---