Oggy Knobbs have redesigned their crash protection system for the 2019 model Honda CBR500R...
All-new design Oggy Knobbs are now available for the the 2019 Honda CBR500R. Promoto's model-specific Oggy Knobbs take the brunt of impacts and road surface abrasion and can significantly reduce repair costs after a fall.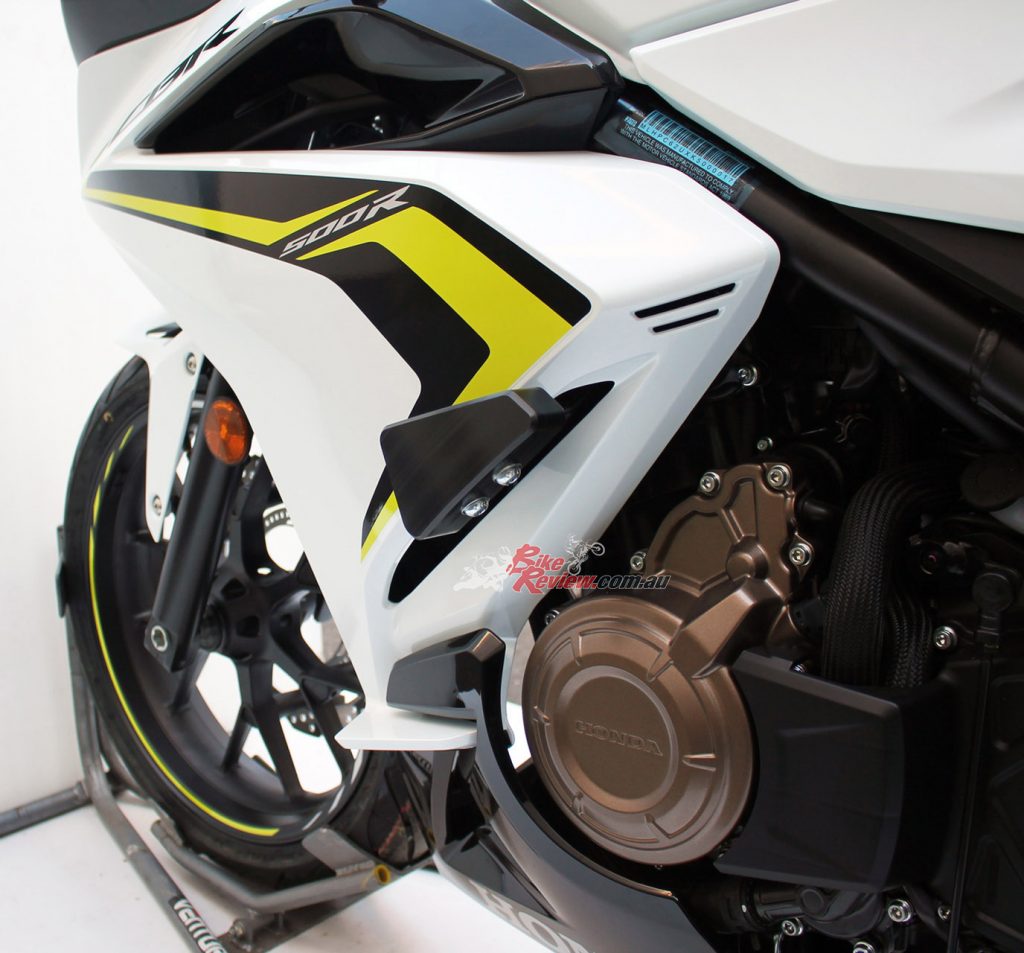 Only the strongest, most resilient materials are used to ensure strength, performance and appearance. State of the art manufacturing techniques like CNC machining and laser cutting are used in the production process for accuracy and perfect fit. The bolts are de-embrittled, high tensile items, zinc plated and clear chromates, the "plastic" used in the sliders is Acetal for the best combination of shock absorption, abrasion resistance and strength.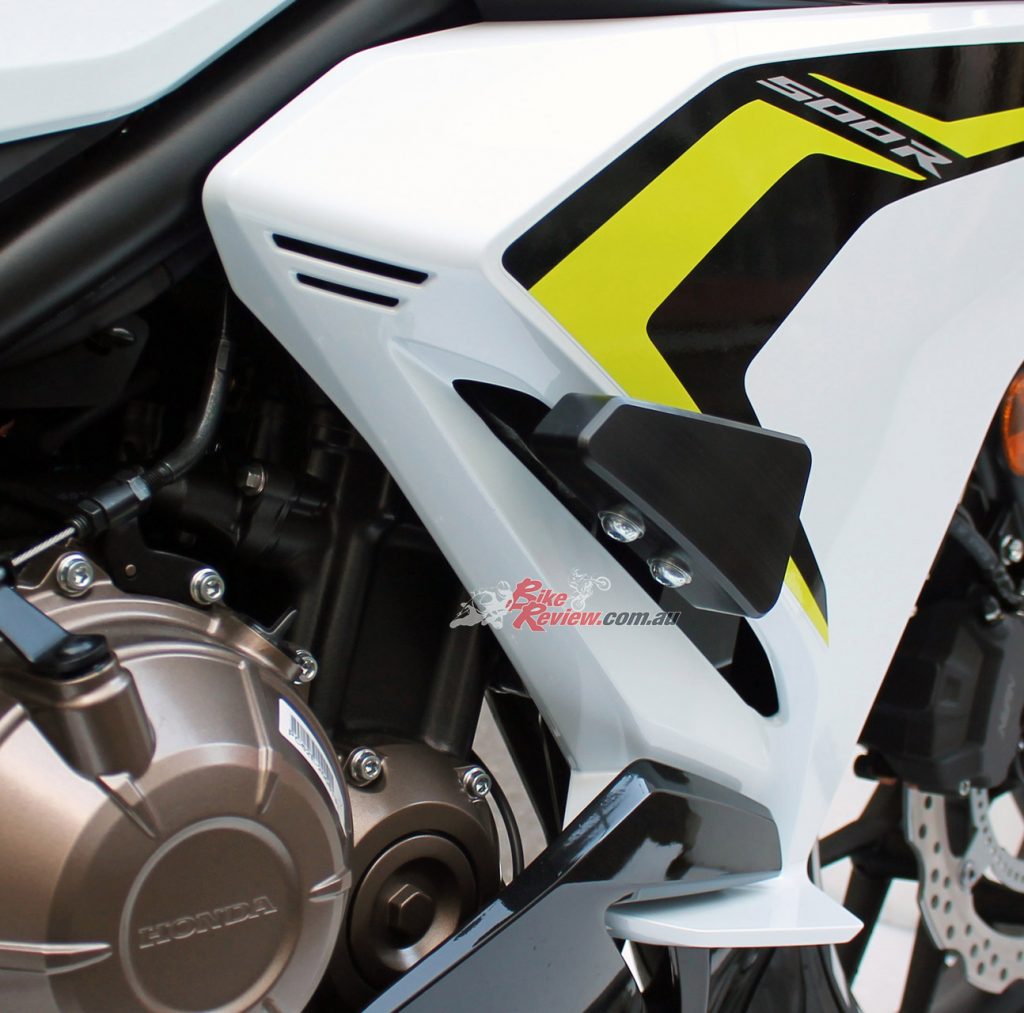 All metallic components are fully finished for corrosion resistance and durability as well as a pleasing appearance. If you do have to use them and need to replace parts, spares are readily available.
The knobbs are only available in black for your 2019 Honda CBR500R and are a fraction of the average bike repair bill. The 2019 CBR500R Oggy Knoobs in black cost $329.00 RRP. 
What you don't normally get to see are the mounting brackets that make Oggy Knobbs unique. Designed and manufactured in Australia, this is what makes all the difference.
Visit Kenma Australia for more info.