Cassons Motorcycle are now importing the new STACYC electric stability bikes, aimed at making the transition to motorcycles easier for the young enthuhustasts...
STACYC's US launch in late 2016 created an entirely new category in the two-wheeled space. The brand geared directly at the youngest of riders is now available in Australia through your local bike shop or accessories retailer. Check out these awesome machines!
STACYC Inc has already created thousands of new two-wheeled riders and is excited to announce that it has selected a distribution partner for the Australian market in Cassons.
"We are excited to launch the STACYC brand into Oz with our new partners at Cassons. The epic collaboration ahead will provide the Australian market full access to the STACYC product line. We can't wait to see the stoked faces of parents and their little rippers as they embark together on the ride of their life." Said Mike Dettmers, Director of Business Development
"We are pumped to be bringing the STACYC product to the Australian market. STACYC bikes are a fantastic steppingstone for kids as they further transition to motorcycles or larger push bikes in the future. As we have seen in other markets, the bikes are going to create such a fun factor. I bet there's a lot of people out there thinking, I wish these were available when I was a kid" Said Andrew Hall, Head of Purchasing, Cassons.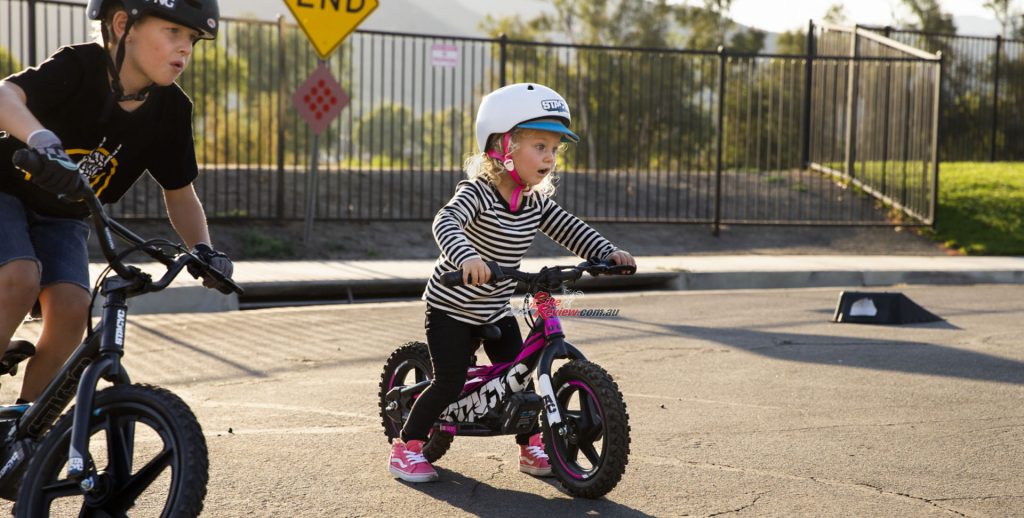 STACYC and IRONe branded bikes are now available at leading Motorcycle and Bicycle retailers, with the 12in $999.95 RRP and and the 16in $1349.95 RRP.
---