Kawasaki KTGA 'The Bend' Track Day – New Date
Kawasaki have announced the re-scheduled date for the Kawasaki Team Green Australia Track Day at The Bend Motorsports Park at Tailem Bend, South Australia as November 13, and are also offering a super special deal allowing you to bring a friend along for free!
The Bend Motorsport Park is one of the most significant developments in recent Australian motor sport history, offering a state of the art, world-class motor sport facility, which this year hosted its first Australian Superbike Championship round to great success. 
KTGA track events are exclusive days that enable like-minded enthusiasts to experience the thrill of riding their pride and joy on a track, in a casual and friendly environment. Kawasaki Motors Australia subsidise much of the cost for these events meaning that attending is very affordable for our KTGA members. See the full details at the Kawasaki website.
How to book a spot at the KTGA Ride Day on Nov 13 at The Bend
If your friend is green (new) to ride days, (ie. never ridden with Kawasaki Team Green Australia or Champion's Ride Days) then this one is on us!!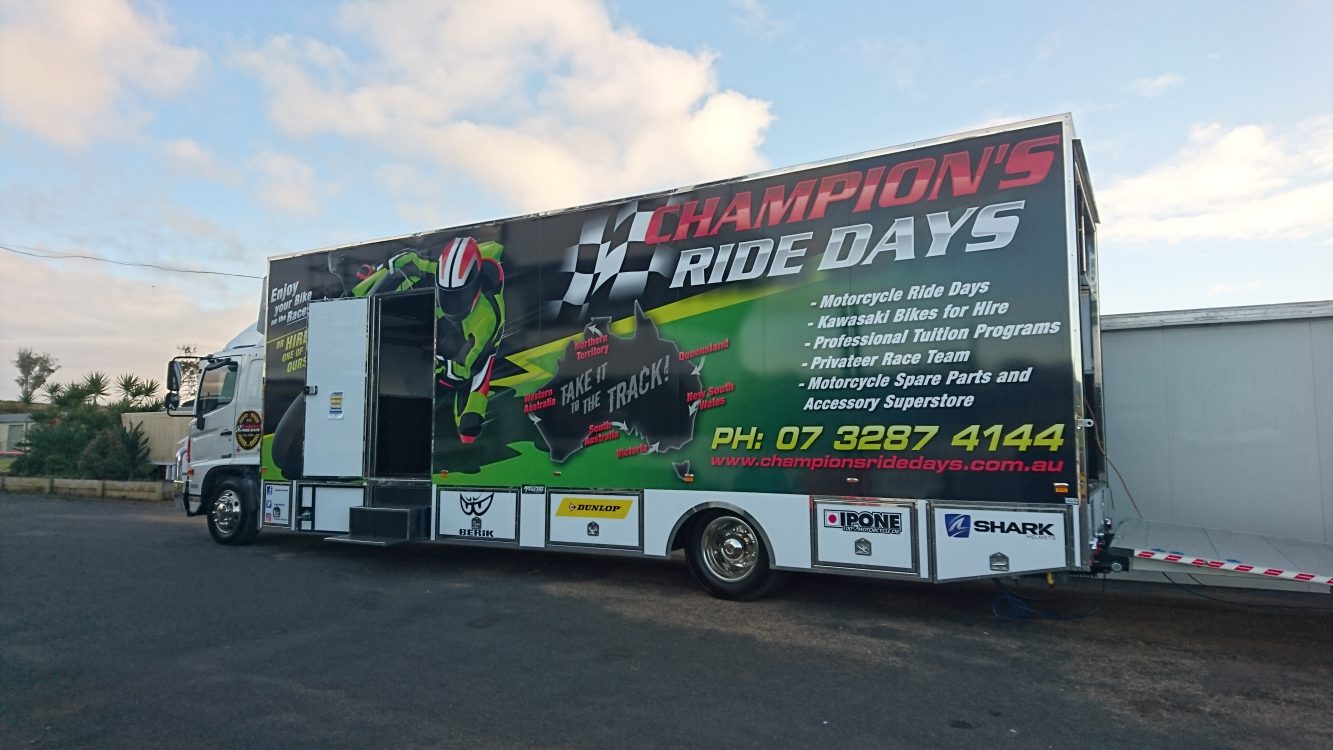 Kawasaki Australia wants more people to love the track, so if you book yourself in for The Bend with at the Kawasaki price, grab your friend that has always wanted to try the track, and now has no excuses.
The Bend Motorsport Park – Tues 13th November 2018

Book a "Green" Friend for FREE!

Your "Green" friend can ride any make / model of road motorcycle

This deal only available for the first 50 spots!
BOOK IT NOW! – A Friend for Free, Free Garaging, The Bend Motorsport Track – it does not get any better value for money. Stop overthinking the weather and other logistics……just get on board.
Fill in you "Green" friends information in the comments section when booking, or give the crew at Champion's Ride Days a call.
DON'T FORGET FOR THIS DAY
Your Garaging is FREE (save $50)

Your Green friend is FREE (never ridden with Champion's Ride Days or Kawasaki Team Green Australia save up to $250)

Join Team Green it is FREE (with benefits)

Smiles from riding The Bend are FREE (Priceless!)
If you are already booked in, you can still add your Green Friend to the list, just call/email Champion's Ride Days to add them to the list. The Bring a Green Friend offer is limited to 50 bookings only.