New Product: Ride Vision rider alert system now in Australia.
Ride Vision is the industry leading solution for motorcycle rider assistance systems (ADAS) and is the only commercially available safety system on the market. It's now available here in Australia. We've seen the system and will be testing it soon, so keep an eye out!
The system works by using two small wide-angle cameras mounted on the rear and front of your bike. They transmit footage to Ride Vision's onboard processing unit, where a patented algorithm is used to detect and notify riders of collision threats in real-time. It's a compact set-up and a neat fit.
---
---
According to Ride Vision Australia, the benefits of the lifesaving functions are clear, with preliminary data indicating a 60 per cent reduction in potentially fatal collisions which is due to the systems Artificial Intelligence based anti-collision aftermarket system and in turn increases road safety for motorcyclists.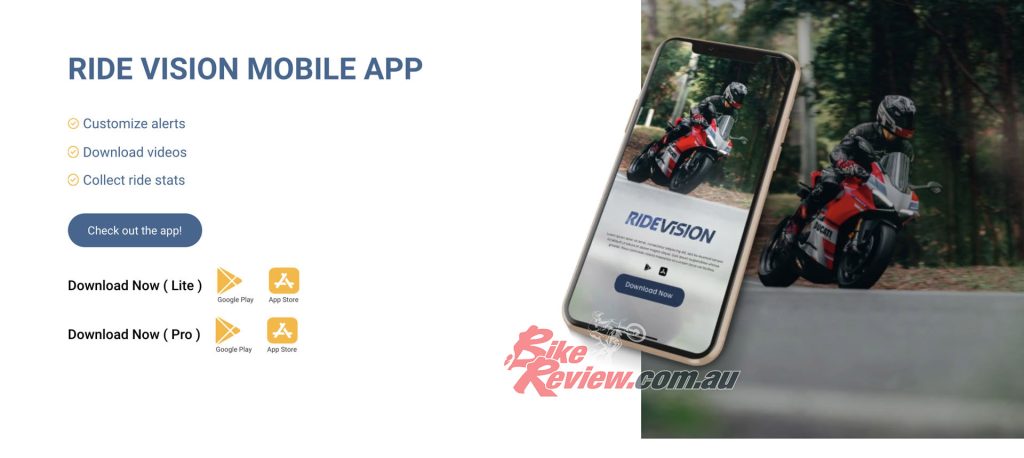 ---
To watch tech videos click here and check out the support page, where there are some useful videos and tips!
---
We recently bumped into the owner of Ride Vision Australia, Steven Munitz, while out testing before Xmas. We had the opportunity to have a good look at the system that he had installed to his own bike, a BMW S 1000 XR, and got the rundown on how the set-up works.
It seems to be a fantastic idea and we are going for a ride with Steven shortly, to experience the features ourselves so keep an eye out for our feature in the coming months. In the meantime jump onto Ride Vision Australia's website and check out some of the info, and have a quick look at the vid below.
---
To read more about this visit Ride Vision Australia here.
---
RIDE VISION VIDEO
---
---