For the past 6 months Jeff's been using an Arai Profile-V with a Pro Shade & Cardo PACKTALK Bold. Here's his review after around 5000km of use through autumn, all of winter and now summer...
Back in July I started to use my Profile-V, fitted with the Pro Shade and a Cardo PACKTALK Bold communications system. I've worn the Profile-V in just about every condition aside from on the track and it has proved to be an awesome go-to daily and long haul helmet.
Before I delve into my Profile-V review, here is a bit of history to start out with. I've been wearing Arai motorcycle helmets since 1993, when my boss Len Willing (Warren Willing's middle brother) gave me an ex-Roy Leslie Arai when I was his motorcycle mechanic apprentice. I loved that helmet, it was my pride and joy and I wish I still had it to display.
I then moved to Japan in 1999 and that is when I got my first new Arai. It was a gift from Kazou Ikezawa, owner of Moto Bum HRC. I raced in it, rode on the streets in it and I still have it on display. My next Arai was a Colin Edwards replica in 2001, supplied by Cassons when I started my full-time journo career at Two Wheels magazine.
---
---
I loved that lid and still have it on show. I then had lots of Arai helmets over he years, from Monster Energy Hopkins replicas to Nori Haga replicas and plain graphics. I have all of them on display at home. I guess you could say I'm an Arai nerd!
---
I've said it before but when your head is screwed together with titanium plates and glue, as mine is, you need extra special protection! In over 400-races in 20-years plus bike testing, I've never been knocked out in an Arai…
---
---
A highlight of my time as a journo was visiting and spending time in the Arai Race Service a few years ago thanks to my friend, Kyoko. We did a full feature on it that you can read about here. The passion and enthusiasm of Arai staff is amazing and it definitely flows down the line to the end product. So you can see I'm qualified to review the Profile-V. I also wear many other brands, so I can compare them all.
---
---
My Profile-V is size M (57cm) and for the first time, I had to ask for the 20mm cheek pads to replace the 25mm standard ones. These are readily available to view here ($99.95 RRP 12mm to 35mm), but I was happy with the fit otherwise and it's not the lid it's the wine over lockdown!
---
---
As usual with Arai, the lid was boxed up nicely with a quality Arai helmet box, was wrapped plus in the soft lined Arai helmet bag that comes with it. There are also numerous booklets with a user guide, warranty and Arai pivot point lubricant for the visor mechanism plus a Pinlock 120 visor ready to go.
---
Of course, the ultra cool Arai stickers need a mention, great for the toolbox! Fitting the Pinlock is a quick and easy process, the visor is ready. As I was fitting the Pro Shade, I decided to fit the Pinlock on my clear Pro Shade main visor.
---
---
My next job was to fit the Cardo PACKTALK Bold, which was super easy to do and a bit of fun. The instructions are clear and the helmet is ready to accomodate the system. All-up installation took me around 20-minutes, taking my time to route the wires well and keep everything neat…
The Cardo packaging is great quality and gives the feel of a high-end product, opening it up is a little exciting like unboxing a brand new iPhone or laptop. There are numerous booklets including an easy step-by-step installation guide, warranty info and a multi-language user guide.
---
---
After checking the instructions I got to work. The cheek pads and head liner (the top of the skull cap is fixed though in the Profile-V) comes out first. There are no speaker plugs, the JBL speakers velcro to the ear area of the cheek pads, which is a tight fit and takes up some of your ear room. I had to fiddle with positioning until they were comfy but still find they fold my ear down each time I put the lid on and I have to use my fingers to push my ear straight. No big deal really but something to note.
---
---
The mic comes next. There are two supplied, one for open face and one for full face helmets. The full face mic simply sticks to position (follow the guide) and the wiring is routed neatly behind the liner, then the speakers and mic can be plugged into the control unit and the wiring can be tucked away. This was the most fiddly part, trying to get the wiring hidden. Just take your time…
---
---
There are options to fitting the control unit, either with the removable clip or with a glue pad provided (permanent option). I chose the clip, as this unit will be transferred to other helmets in the future. The clip takes just a few moments to put in place and the control unit clips in and out for ease of charging.
---
---
With the PACKTALK Bold fitted, it was time to reassemble the lining and check everything over. I then fitted the Arai Pro Shade and refitted the visor to the helmet. The Pro Shade is very quick and easy to fit, it simply clips onto the Pro Shade specific visor and then the entire system clicks into place like the original visor does, completely replacing it and leaving you with a spare original visor.
My first experience wearing the Profile-V was a test loop on the new Hayabusa and included a few hundred kays of motorway, plus the same of country roads and mountain twisties, so a bit of everything. At first the helmet felt very comfortable and familiar, however, the Cardo JBL speakers soon began to cause ear pain and an hour in I had to stop to adjust them as they were squashing my ears. A bit of trial and error and three or four stops and I eventually had them in a comfy spot that they have remained in since. Aside from a small amount of discomfort after a few hours, I don't notice them.
Experiencing the Cardo was fantastic, I had never used a Cardo system and after spending only an hour practicing the controls pre ride, I was impressed at how quickly I was able to control the PACKTALK Bold. Connection to my iPhone SE was instant and easy.
---
I made test calls to the Pillion In A Million, who confirmed my voice was crystal clear on her end. I spoke to her through town and then onto the motorway where the clarity remained for both of us. There are two ways to connect, straight to your phone via BT or via the Cardo Connect app.
---
---
I also could not believe how good the voice commands worked. Memorising them was not so easy but six-months on they are second nature… To help I photographed the page of the manual and kept it in my iPhone. Radio signal is great, and the buttons are pretty easy to use although not with winter gloves. The small volume, play and call buttons are just a bit too small. The click and scroll wheel is genius and works easily for volume or menu scrolling.
---
---
Sound quality from the JBL speakers is second to none. Music is crystal clear and loud if you want it loud. Muting, adjusting volume or choosing music can be voice command or manually operated. Auto volume adjust is fantastic. As you speed up the volume increases and as you slow down for lights, it adjusts to wind noise accordingly.
---
---
At motorway speeds the voice commands need to be clear and precise to work properly over the outside wind noise but they generally work after a few attempts at most. Overall that first impression ride was a good experience… Since then I have used it every ride with the Profile-V. Battery life is all day, and you can charge as you ride if you have a USB or 12V point. Range for communication via the intercom is listed as 1600m. I don't ride with anyone who has a comms system, so have never used the Cardo for that purpose. For me, it's an extension of my phone.
The Arai Pro Shade system was something that I was initially pretty skeptical about. We have already had Paul Bailey trying one out and it wasn't for him, however, I did feel it was a product that deserved a proper long term many thousands of km test to truly evaluate and I'm glad I went that way…
---
Sure, it is not as convenient as an internal drop down shade and it does take the attention away from your stylish Arai when flipped up, but Arai say they have done this system to avoid an air gap between shell and liner, thus retaining maximum shell safety for the rider. Substance over style, a rare thing.
---
---
Regardless, I am happy to go with what Arai say. The Pro Shade works perfectly well at blocking out the sun and offers a larger tint area than an internal dropdown visor. It is quick and easy to flip up or down, it stays up even at speed (but causes slight head drag at highway speeds) and is quick to take on and off for cleaning.
The only negatives for me are the style and accessing the already fiddly visor vents which are a new design that I don't like. In fact, one fell off somewhere along the lines. Closing the Pro Shade also needs some force, in the centre area of the visor, or it will flex and may not close first go.
Like all drop down visors, vision is compromised a little simply by having another layer. For me, we are talking glasses, then Pinlock, then visor, then Pro Shade so four layers that need to be clean and fog free. Something to keep in mind… I chose the Mirror Silver and like all chrome tinting there is some inner reflection, particularly as it gets dark or on cloudy days, but the trade-off is it looks fantastic in the sun and is brilliant at blocking out glare on bright days.
I didn't notice much extra noise due to the Pro Shade. The Profile-V is a quiet enough lid but I find really there is no quiet lids. I wear earplugs if I'm not using the Cardo. Overall, over six months, the Pro Shade is still there on my lid and I have ended up really liking it and have no plans to remove it, particularly now we are in summer. I have grown to appreciate it a lot.
The Profile-V has been a fantastic helmet and although it is not as feature-packed or comfy as some of its similarly priced competitors these days, as Arai seem to be dragging the chain a bit in terms of luxury and modern styling, it is an Arai and that alone gives the great user experience. It has been easy to maintain, I clean it with nothing but a damp cloth then buff it including the visors with a dry cloth. I have not washed any of the interior and unfortunately for some reason the skull cap is not removable anyway. The finish is durable and there are no real chips or scratches. The chin strap is not worn or frayed and there have been no issues with the visor mechanisms. Only the brow vents have failed.
---
---
Removing and replacing the visor is very easy once you follow the step-by-step instructions and the locking system works well, although doest take a while to get used to. The visor is not on a ratchet, which means it can be positioned anywhere, a nice option to have, and the ventilation of the Profile-v is good on the warm days.
Overall, living with the Profile-V optioned up with a Pro Shade and Cardo PACKTALK Bold has been and continues to be a great experience. I'm happy with all of the products and would highly recommend them either individually or as a complete set-up like mine.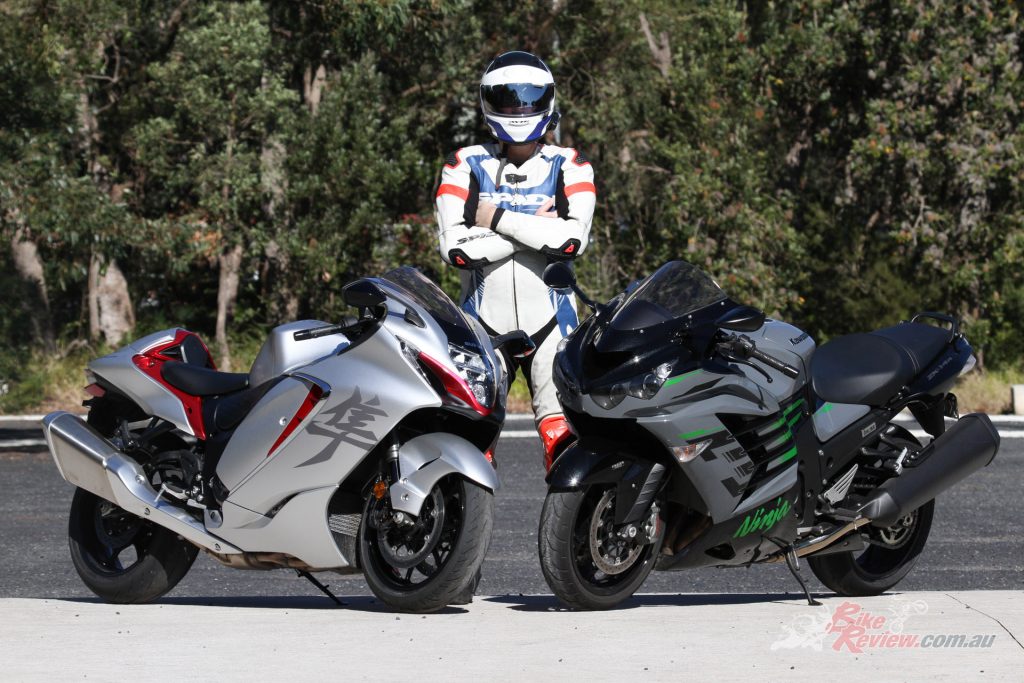 ---

The Verdict | Product Review: Arai Profile-V with Pro Shade and Cardo Packtalk Bold
For the past six months Jeff has been using an Arai Profile-V with a Pro Shade System and Cardo PACKTALK Bold fitted. Here is his review after around 5000km of use…