The Shoei NXR is a high-end super light helmet, perfect for sporty riding and the track.
The Shoei NXR replaced the Shoei XR-1100 and is both more compact and more aerodynamic than the previous offering. One common comment when anyone had a look at the helmet was just how light it is, surprising many mates.
It also offers massive peripheral vision with the CWR-1 Sheild, for an unimpeded and wide visor area, with the standard clear visor perfect for night time riding. I used a Dark Tint visor for day time riding, greatly cutting down on glare. Plus the Dark Tint visor isn't highly reflective and getting caught out a few times I've been able to ride home with it fitted when I've forgotten to bring the clear visor for night time riding. Not ideal or legal but it's possible if you've got no other option.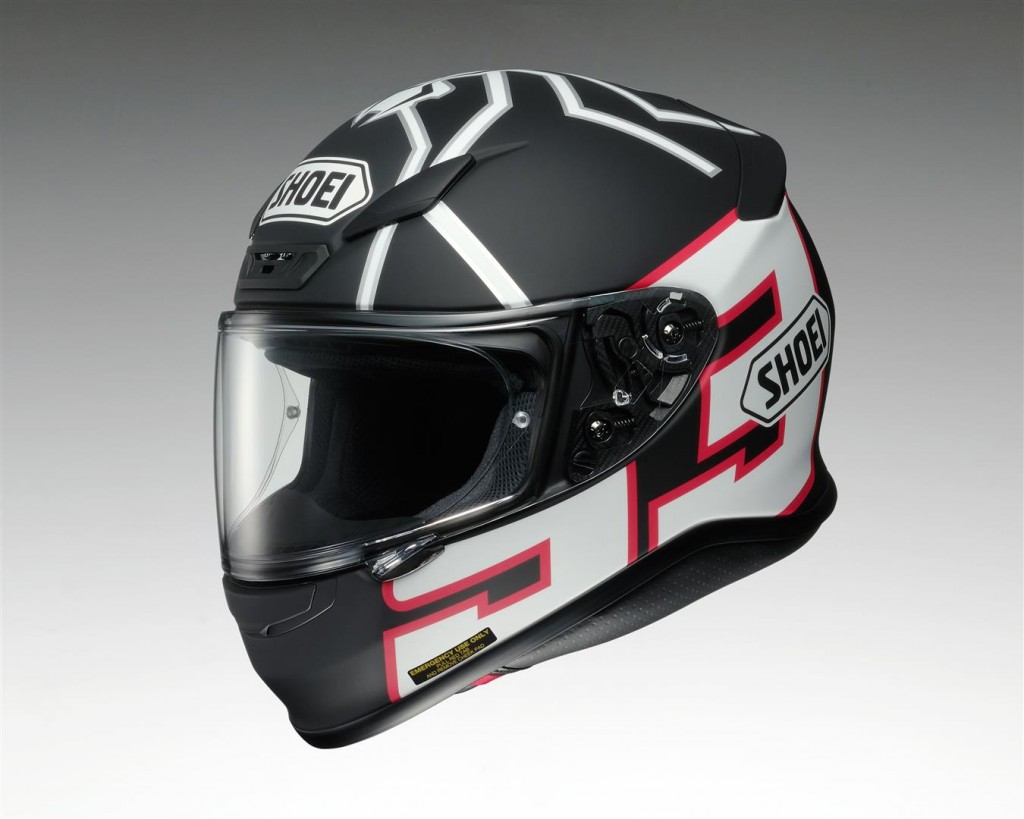 The NXR also features the QR-E Base Plate system which basically allows quick visor switches, with it only taking 30 seconds to remove and replace a visor.
Removable and washable interior 3D Max-Dry padding ensures comfort and can be washed or replaced as necessary, ensuring a comfortable fit. The Emergency Quick Release System also allows emergency personal to remove your cheek pads in the event of an accident, ensuring your helmet can be removed without putting stress on the wearer's neck.
Unlike many of the newer helmet options which incorporate a drop down sun visor, this isn't a feature on the NXR, which you'll need a Dark Tint or Iridium visor on if you don't fancy riding with sunnies on, although sunnies will comfortably fit inside the helmet.
Air flow is extremely good and I did find in the very cold months I had to add the chin piece to prevent wind blowing up at my nose and eyes.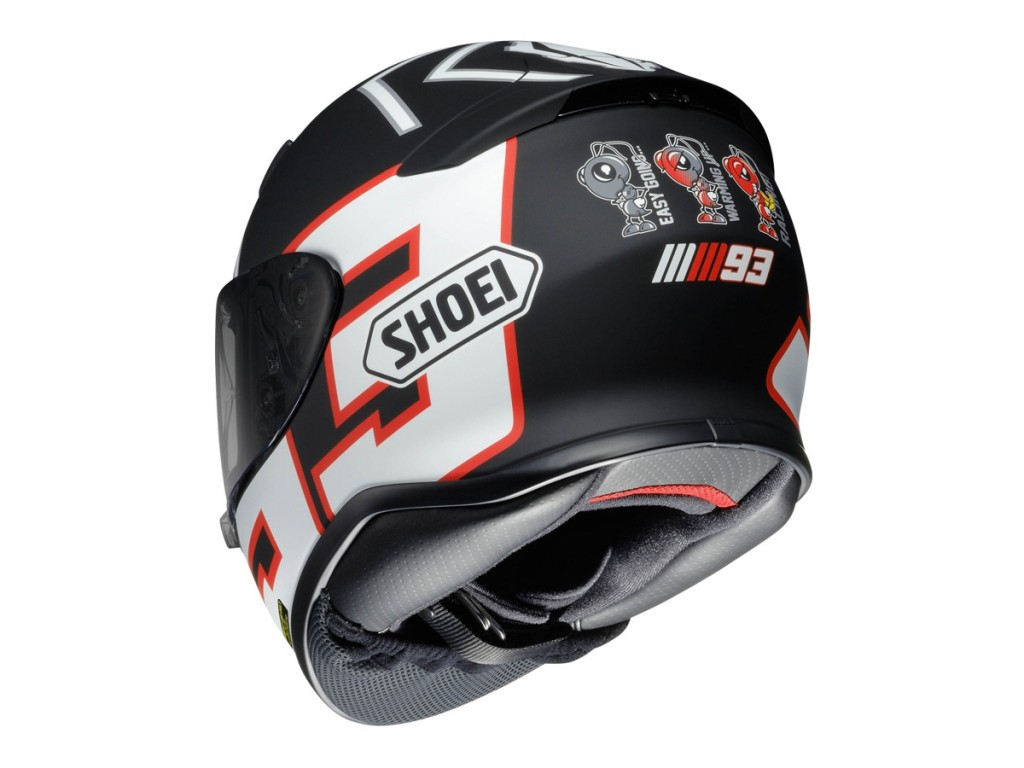 The Pin-Lock system included with the visors do a great job also, ensuring your visor isn't likely to start misting up in muggy or winter weather, which is especially necessary with the chin piece in.
I've got one fitted to each of my visors, and while Shoei say they aren't for night use I do use mine at night with no noticeable difference in vision quality.
Overall the NXR is great, it doesn't have the drop down sun visor which prevents the need to carry around a tinted visor, but that's really my only criticism. Otherwise it's aerodynamic, extremely light (extremely!), very comfortable, with good airflow and venting.
The Marquez design is also cool whether you're a fan or not and the matte finish has done surprisingly well for a helmet used daily, this is an older design however. The NXR is available in XS, S, M, L, XL and XXL for $879.90 RRP.
Special Thanks:
McLeod Accessories
McleodAccessories.com.au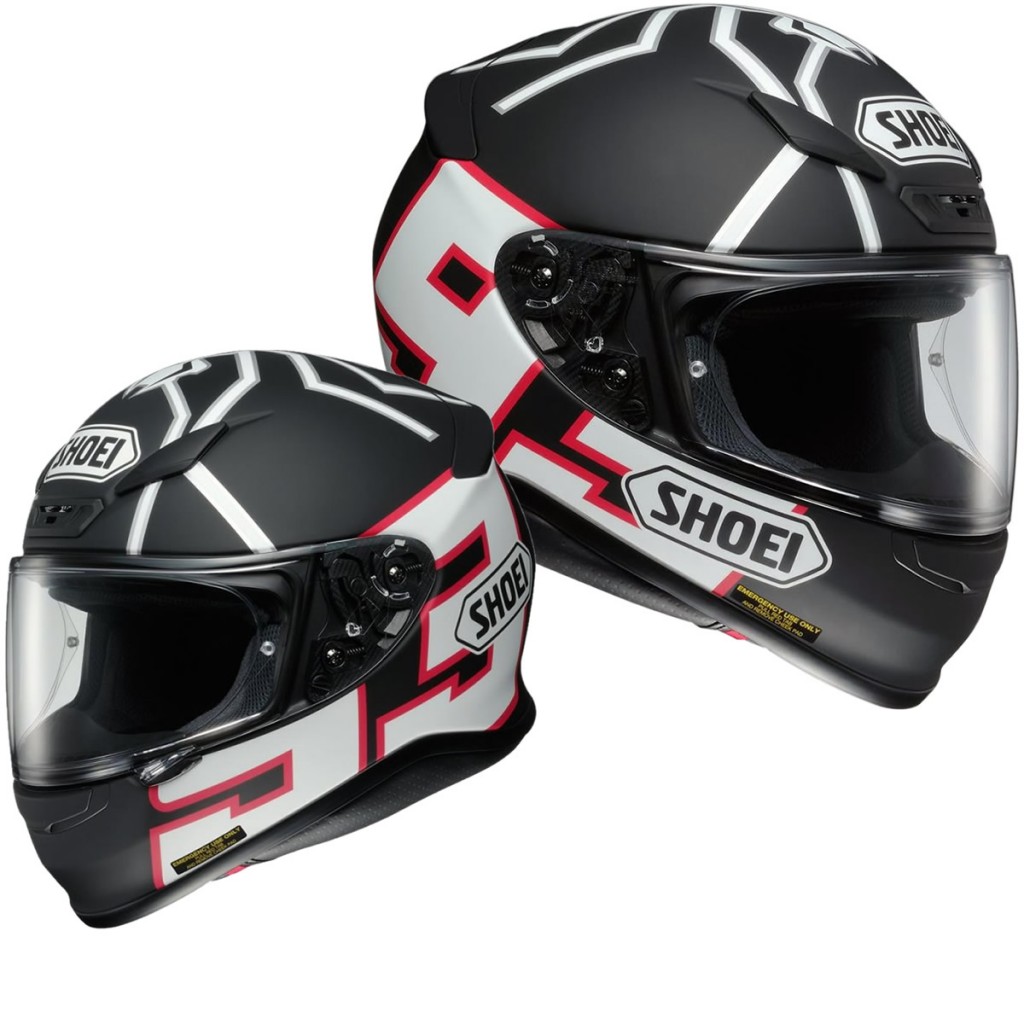 The Verdict | Product Review: Shoei NXR Helmet