Staff Bike Update: KTM 350 EXC-F, Bar Mounts, BarkBusters & Bashplate
Last update we ran you through the service on our KTM 350 EXC-F and fitment of the Thermo Fan amd Map Switch. This week we fit the KTM PowerParts BarkBusters, PHDS handlebar mounts and bashplate.
After Pommie spent some time with the beast, we shipped it back to Mark Stenberg, who is off on a big ride to test out the new parts as well. He also just fitted a set of Pirelli Scorpion Pro F.I.M. tyres kindly supplied by Link International, so we will have a full report on those in the coming weeks. For now, here is a guide to fitting the KTM PowerParts BarkBusters, Bashplate and PHDS bar mounts.
First up was the bashplate, very easy to fit and a must-have option. Fitting the alloy KTM stamped bashplate was as easy as attaching the supplied rubber grommets with the cable ties also supplied, then fitting the brackets and bolting the front of the plate to the same holes as the original plastic one was attached to. The entire job took around five minutes.
Once the bashplate was fitted, it was time to fit the BarkBusters and Progressive Handlebar Damping System (PHDS) and bar risers. These two jobs are a good pair to do together.
First step is to remove the handlebars. All cables, brake line, etc can be left on the bars as all you need to do is remove the four 8mm bolts on top of the existing mounts. Note – most KTM fasteners are Torx Head so you will need a Torx Head kit.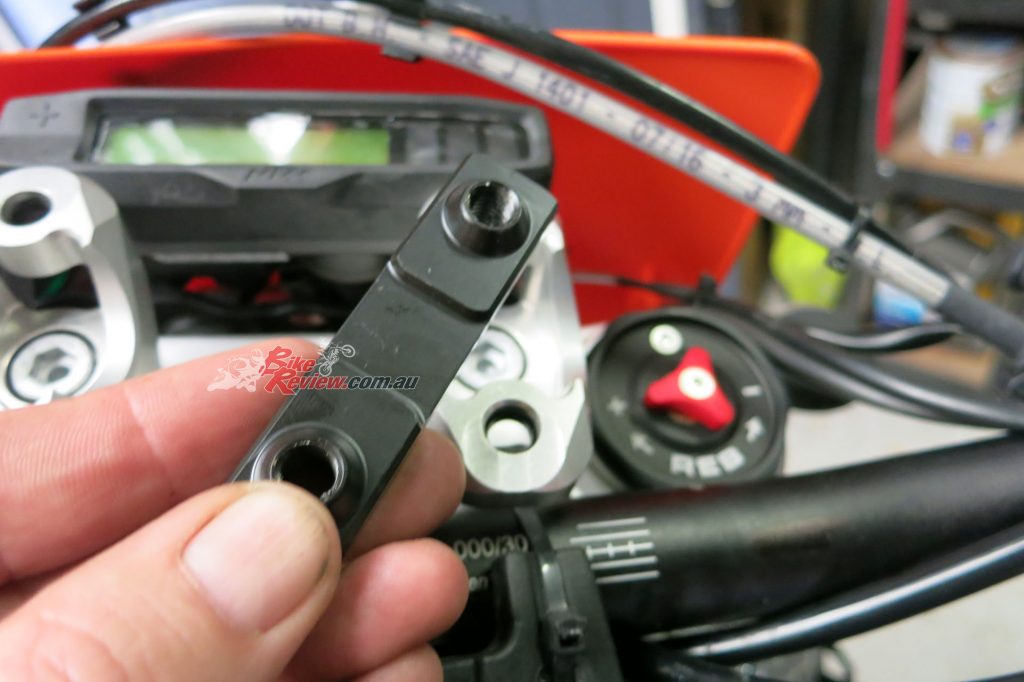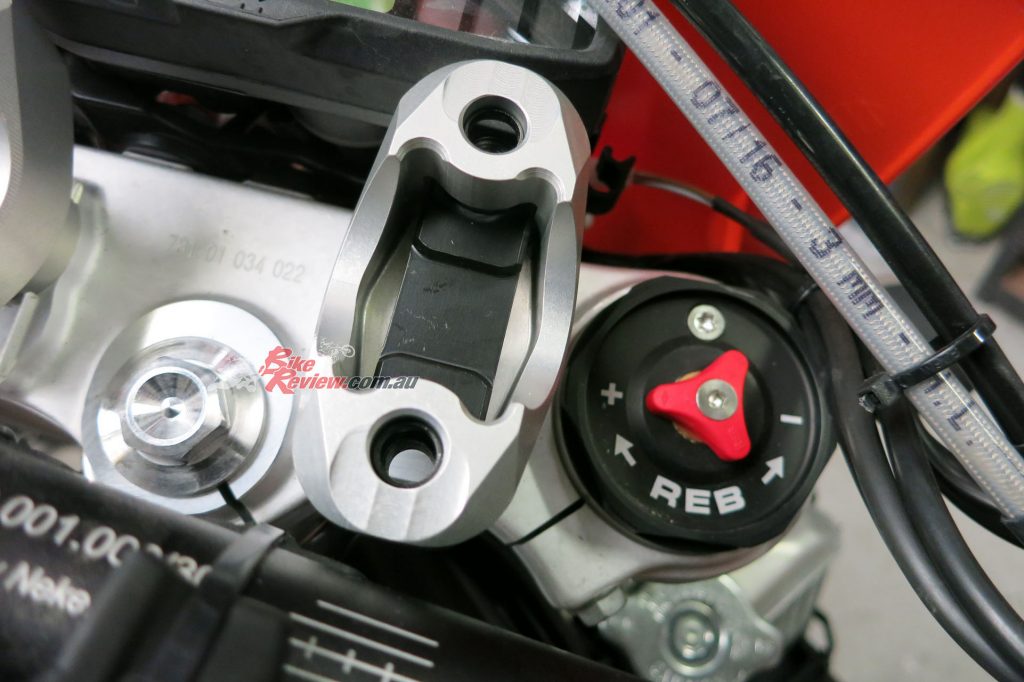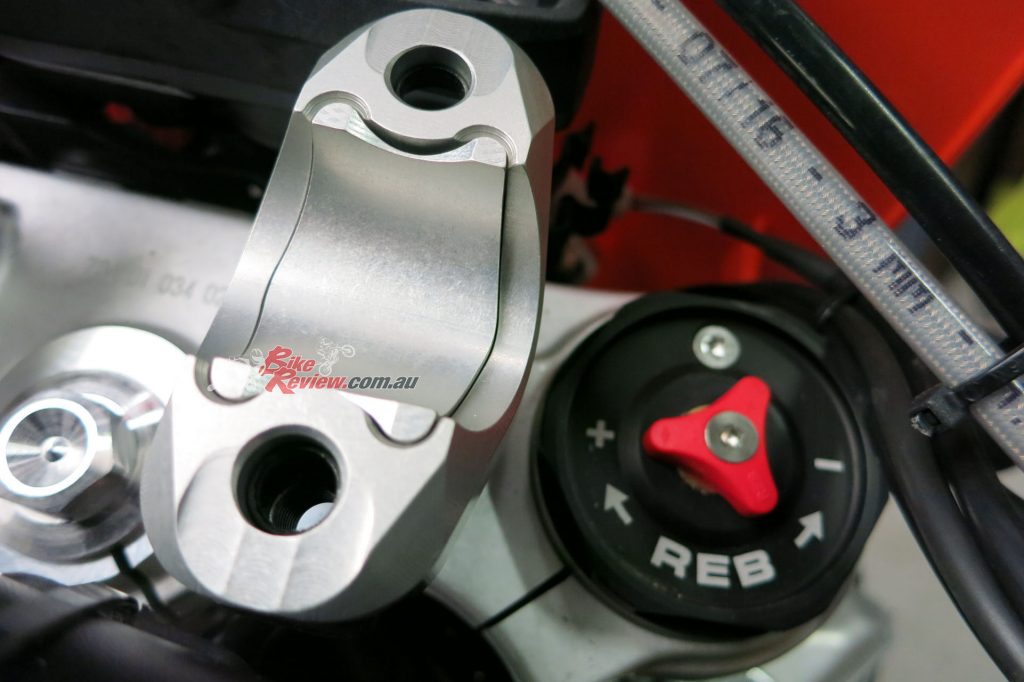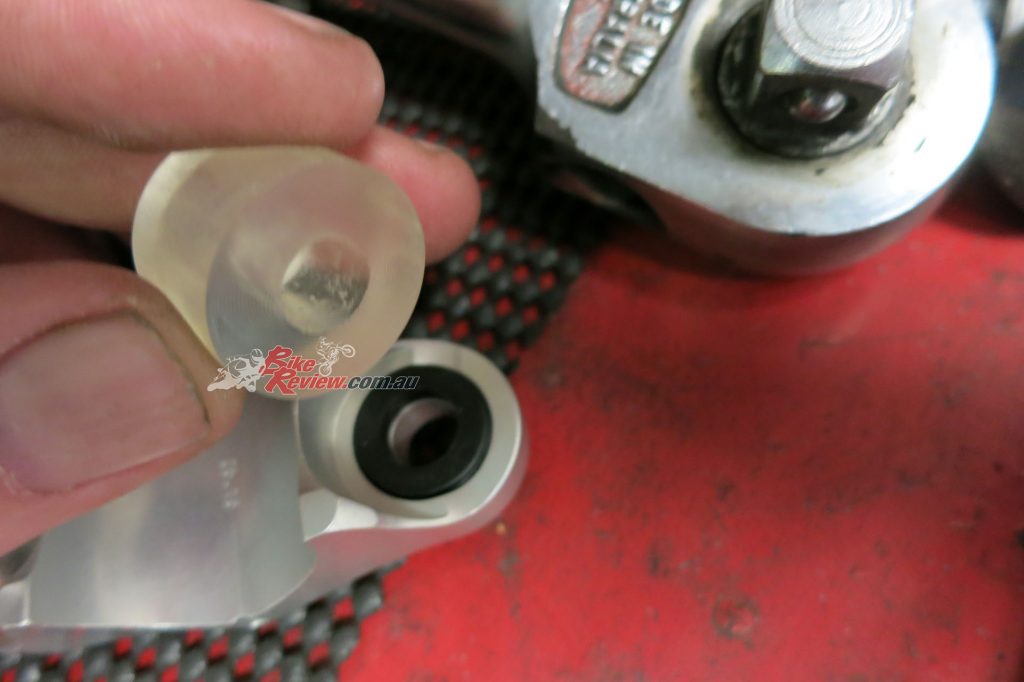 Once the lower mounts are torqued down, fit the damping bar, alloy insert plate and sit the rubber damper grommets on top, ready for the top mount and bolts to go through.
With the PHDS fitted I then went on to fit the BarkBusters, which are a must-have item.
Fitting the BarkBusters is straightforward. First up, remove the existing plastic brush guards. Retain the lever pivot bolts, you will need to re-use these and you will also need to add a washer and nyloc nut to each pivot bolt. These are not supplied in the kit (6mm). You will notice a fair amount of freeplay in the front brake lever pivot also. This seems to be standard.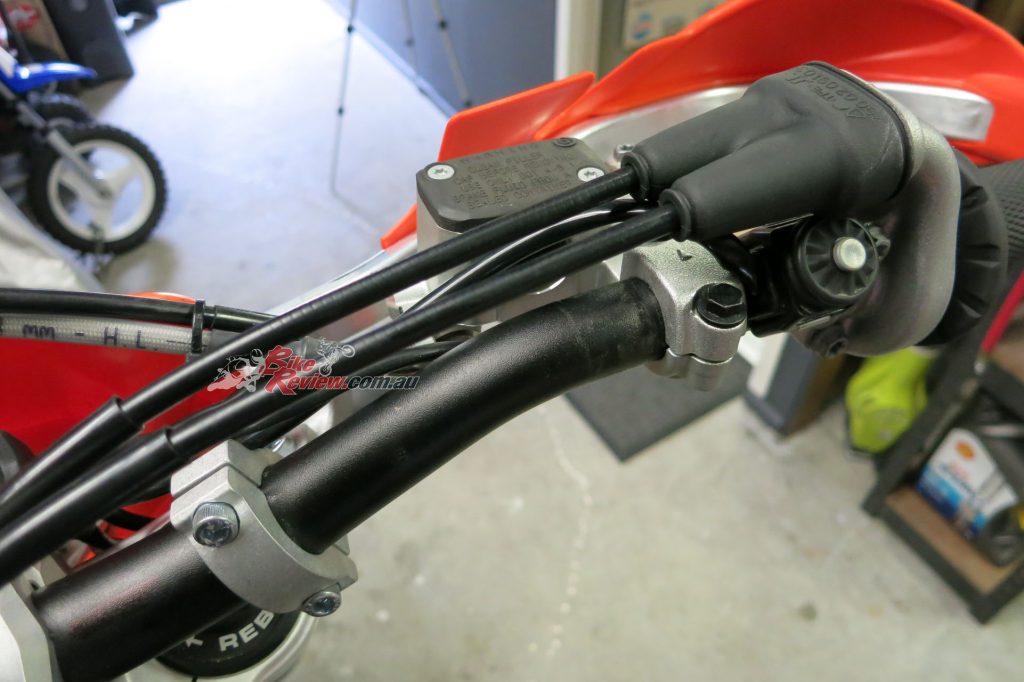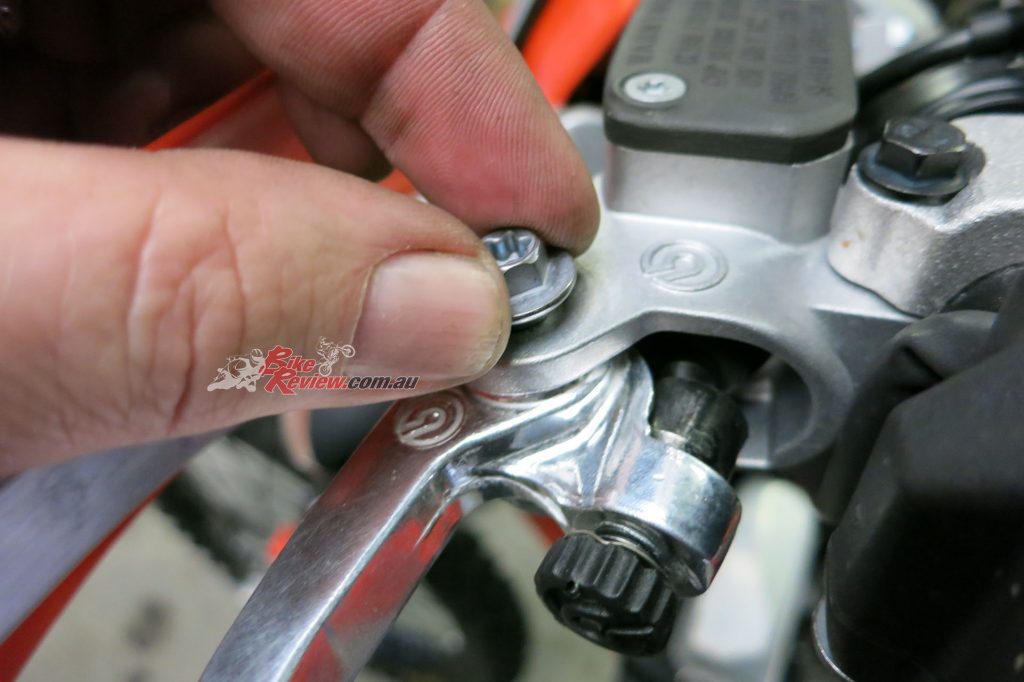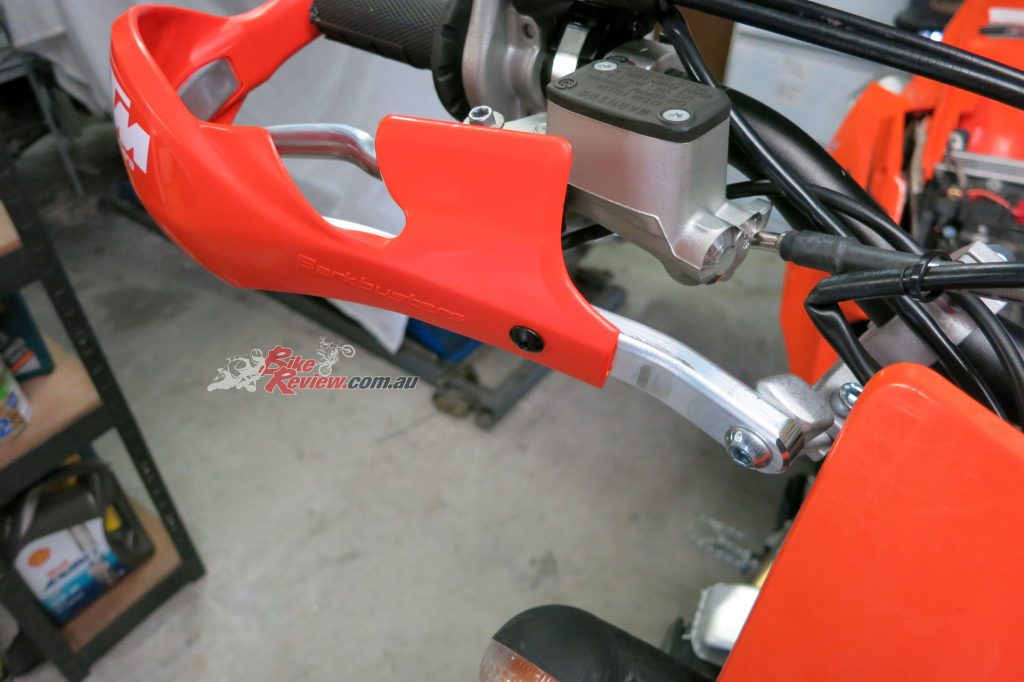 So there you have it, easy jobs that make your KTM EXC that much better in the bush, ready to hit the trails and have some fun!