First of all, hello to all the new BikeReview.com.au readers. I hope this column can be a continuation of the last five years of articles I wrote with Rapid Bikes Magazine and Jeff Ware, it's a great new website for Aussie Motorcycling and I know Jeff will make a go of it, as with his other adventures.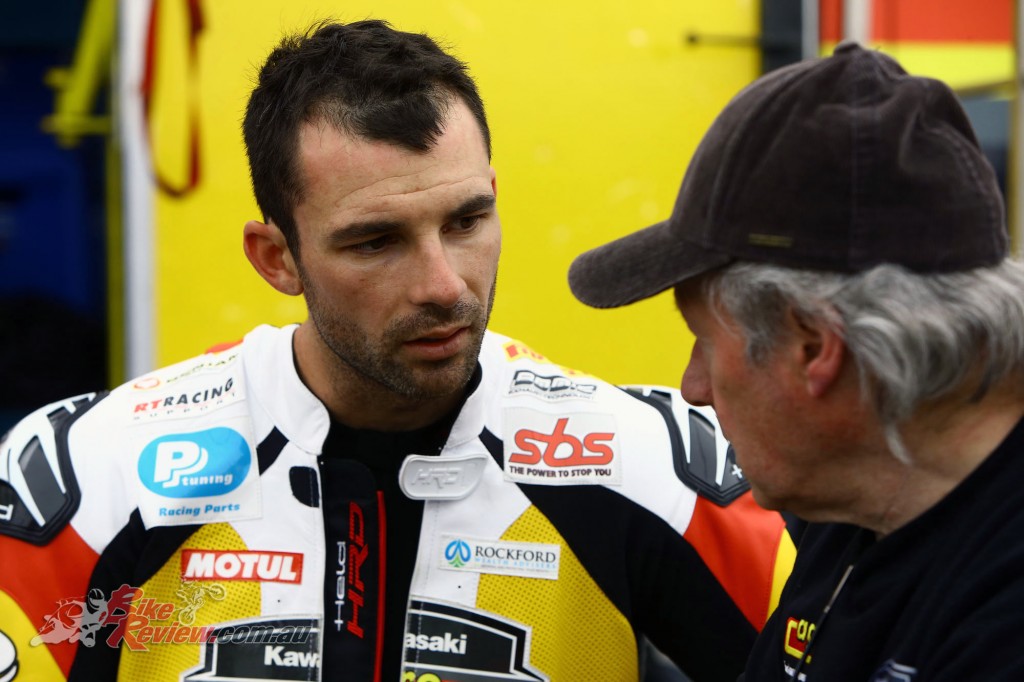 I'm headed back to compete in what will be my last season in World Superstock 1000, I've been lucky time and time again that I've always found a home in the Superstock championship where I've achieved both some amazing results and some incredibly disappointing results to boot.
Due to the age restriction at 28, this is my final opportunity. The goal is to go out on a high and give myself the best chance to move onto WSBK in 2017. Of course all the quirks of racing would need to align themselves to make WSBK a possibility and ultimately I'd need to perform back at my peak to give myself any opportunity.
There's been a lot of different thoughts pass through my mind this summer after what was a disaster 2015 season, it'd be a lie to say last season didn't affect me, ninth overall after entering the season as championship favorite can't be anything to be proud of. I'm fortunate to be surrounded by people who remind me of life's simplicities and a few simple words that are commonly spoken yet not always persevered, "Never give up".
I can easily say there's been no time in my career I've ever considered it so seriously. Like any normal human, I'm affected by underperforming and underachieving what I think I'm capable of, the challenge loses its appeal and the enjoyment is swallowed up by disappointment and hopelessness.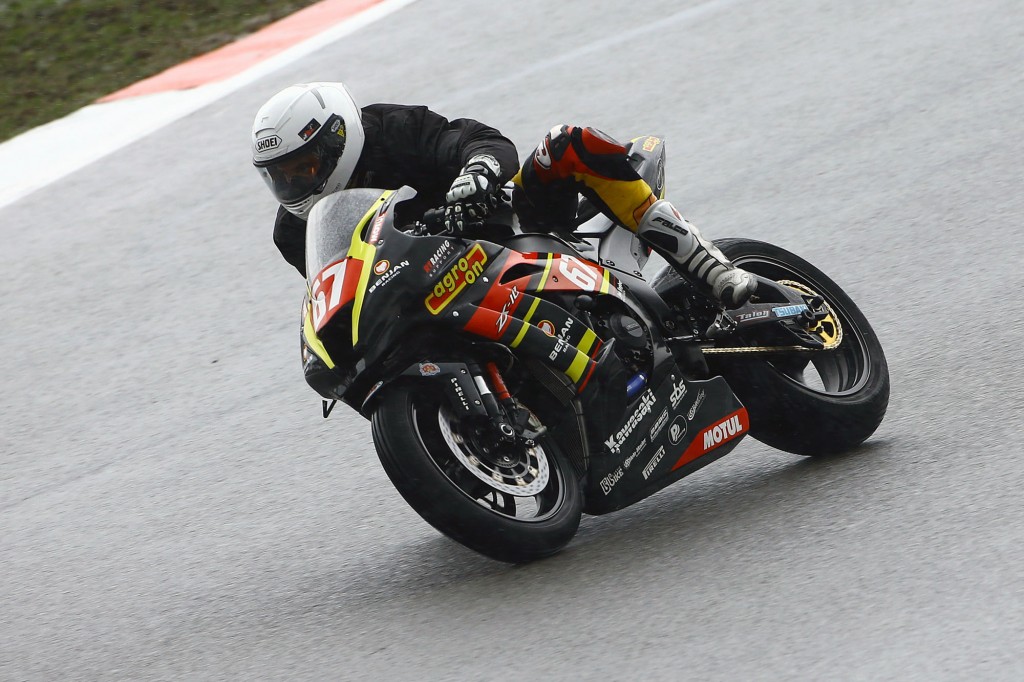 I think it's true you could look at the results of many of the world's best riders and see standout seasons of trouble and possibly even lack of motivation. Even Valentino is a great example, after his Ducati years he was a top six rider at best, yet three years later he can challenge for the world championship again, do you think his talent changed throughout those years?
Confidence, motivation, self-doubt/belief are the biggest components for a rider, way over and above the equipment, no matter what the rider says at the time.
It's a pleasure to continue my relationship with Kawasaki and a compliment that they've continued their support in me even after a difficult season. Although I'm not on the official bike in Superstock, they've put together a package for me that is ultra-competitive, Team Agro-On Benjan Kawasaki. After five years with Italian teams I've joined the Dutch and am really looking forward to the new experience.
I've had a great summer, I managed to visit all my family and friends, chased some majorly new adventures and had an amazing holiday in Australia and the States. I somehow won a few local bicycle races here and there, and in fact I've probably been on more flights this off season than I did during all last season.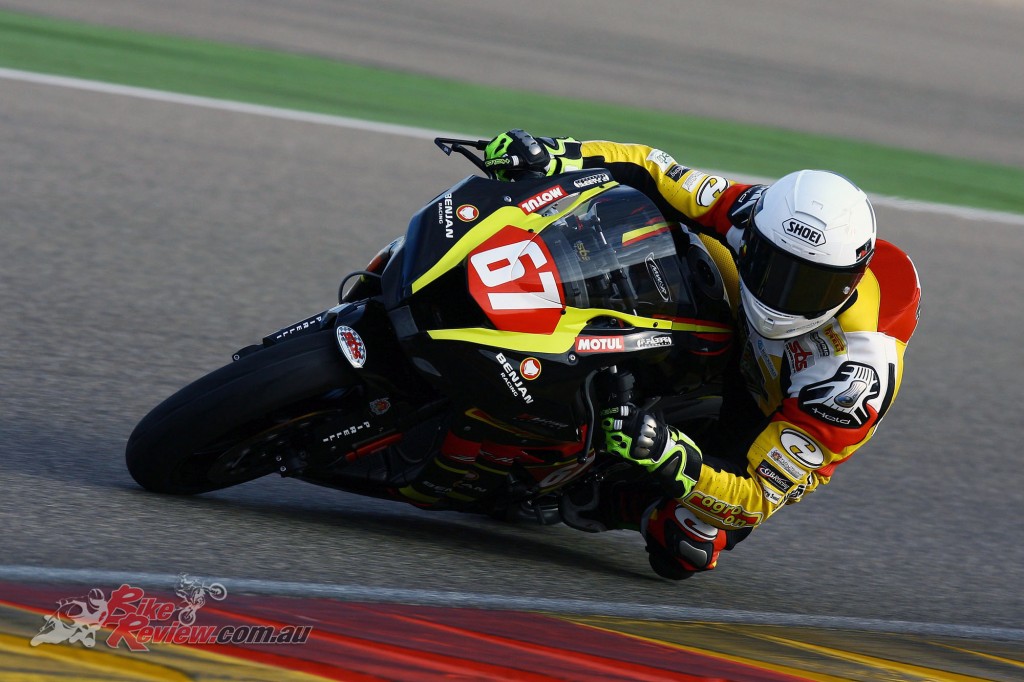 I trained as much as I've needed to but haven't gone all out crazy like other seasons. I've still done every single thing in my power to be ready for the season, for me that's a satisfying statement in my build up to round one in Aragon on April 4.
I was really fortunate to have made two days of testing with Cube Racing and my good mate Ben Henry in February, I didn't set the world on fire at Phillip Island, but all things considered we did a great job at that test and it gave me the boost I needed to start the season. And as for the testing in Europe, it's been disappointing that our program was delayed due to the kit parts not yet being available from Kawasaki for the new ZX-10R.
Although after all my years, I'm well aware this is a symptom of a new bike, waiting on early season parts is only too common. We still have six days scheduled on the bike, although it's six days in a row, we know this is a marathon test with a short turn around for race day. I'm looking to learn as much about the bike as possible, but I'll try to let my experience carry me.
Above all else, the 2015/16 off season has been a great reality check for me, I've picked myself up off the floor and had a taste of the real world. I've lived my dream life for a decade now as a professional athlete, not just a rider, as I've said in other columns, this sport gives you a lifestyle that's incomparable to any reality.
I love competition, love riding the bike, and hope that's enough to launch me back to my best. In the end, it's the people who believe in me that have made the difference. What will be, will be for 2016, but I won't die wondering.
– Bryan Staring
Images: MPAFoto.com