Progress is the only form of happiness while you're injured. After many doctors' appointments, specialist meetings, X-Rays, ultrasounds and physiotherapy sessions, the only true measure of progress and mobility needs to be judged by yourself.
Pain and strength levels are the ultimate guides to recovery. Grit your teeth and do everything you can is my method, although I don't take any risks. This is the same attitude I have towards training, racing and everything else I take on in life.
I've had different specialists tell me my recovery would be anywhere from eight weeks to eight months. So in the end I'm forced to come to my own opinion.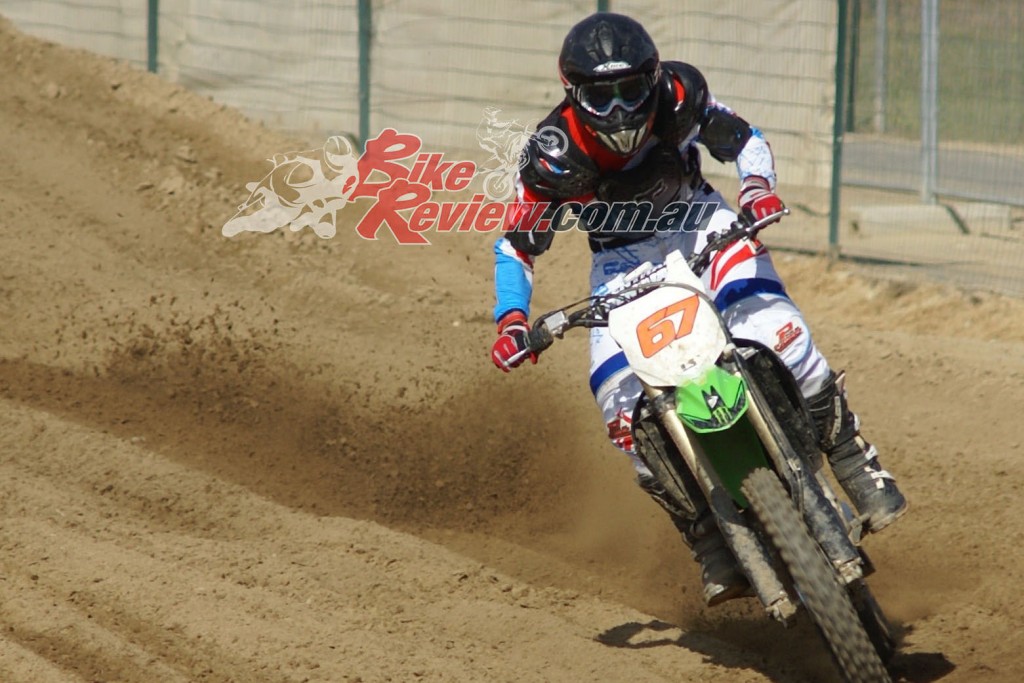 In saying that, I think I'm on track. I think my recovery is going very well considering how serious my injury was. I broke the tibia and fibula in my right leg.
Not the world's most serious injury, but the fact that I severely shattered the tibia was the major problem. The day I left hospital in Italy I went directly to see the doctor at the Australian Institute of Sport.
I was already aware my injury was serious, but when he told me I was lucky to keep my leg I was in shock.  He also told me I had a miracle worker of a surgeon piece me back together and place the rod and screws in my tibia.
The relief of having the surgery done professionally and properly the first time is enormous. I hope to avoid some of the debacle that my fellow Aussie mate Glen Scott is facing.
We have the same injury on paper only that mine was more severe. He's struggling with his return and we're often in contact comparing our recovery. There's no substitute for time though.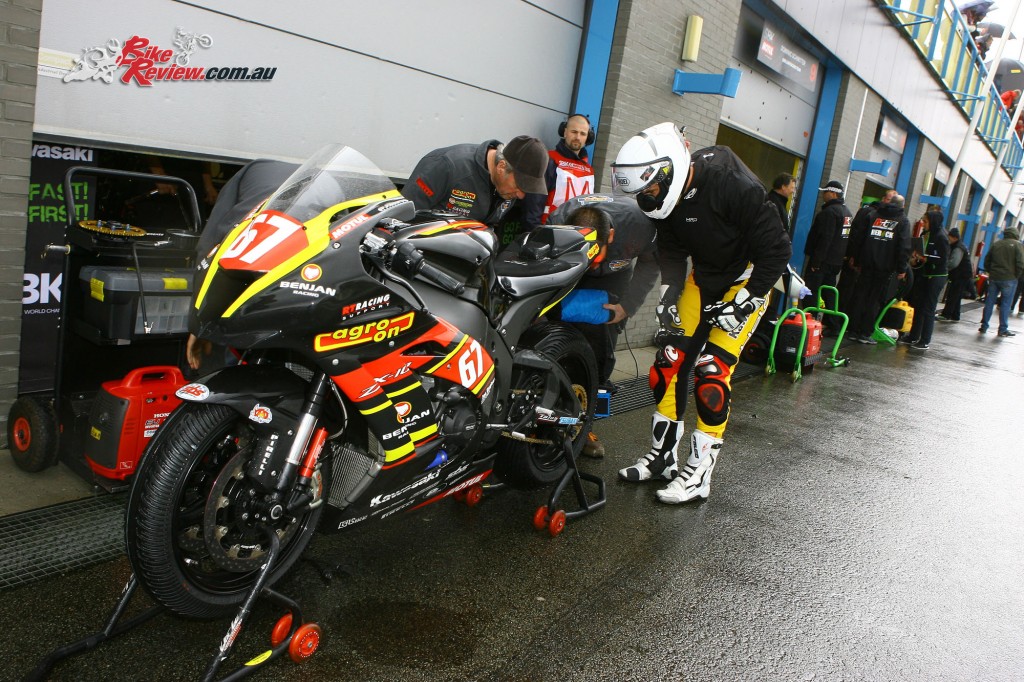 I won't be racing to get back on the bike. My first priority is to have my leg recover completely and to be sure I can run skip hop and jump for the rest of my life.  I'm fortunate that now there's a three-month summer break in the championship and I have time on my side, which is so rare as a motorcycle racer.
The accident itself was a minor crash on the MX bike at a local circuit in Italy, where I just landed awkwardly. It reassured me that you can never predict when you'll hit the ground and that you should be prepared for that every time you throw a leg.
Although I was so lucky with my surgeon, the same can't be said for my experience with the Italian paramedics, who had to remove my boot on the side of the circuit without pain relief.
It was a further two hours before I had any pain relief. The first four weeks of this injury were the hardest in my life, with strong pain and complete dependence on my parents. Thankfully they were with me in Europe when I had the accident, I'd have been so screwed without them.
It's nine weeks post-accident now and I'm finally up and on my feet, without walking aids and able to do most everyday tasks.
I have to thank all my family and friends who have helped to care for me since I hurt myself, it's as much a relief for them that I'm active again, as it is for me.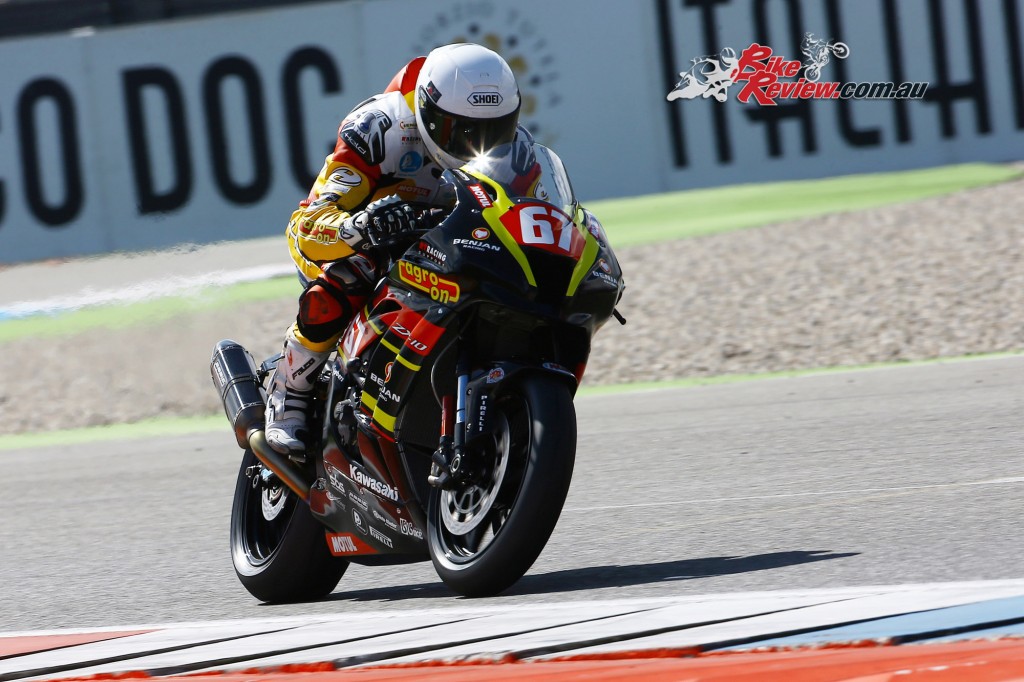 The team has been in contact and assure me the development of the new ZX-10R is coming along well. They have a test planned late July and we're hopeful I'll return to make some laps. However I'll make a decision around a week before the test.
I really enjoyed visiting the ASBK race at Wanneroo a few weeks ago. It's great to see some depth back in the championship and that the riders are pushing on with great lap times.
I think if you look at all the names of Aussie riders that could potentially return to compete over the next few years, there's big hope for our homegrown series, if it could deliver the infrastructure to support enough riders I believe we could build something as competitive as the BSB.
My life at the moment consists of gym rehab, pool laps and physio sessions. That's not likely to change in the coming weeks but I'll keep at it, do my time and get back on top.
I hope everyone is enjoying their winter, riding as much as possible and supporting the motorsport season.
– Bryan Staring
Images: John Staring (MX), MPAFoto.com