Torc1 Racing's Reaction Gear Levers are a great aftermarket option for improving a variety of off-road motorcycles.
Upgrade from a boring standard gear lever to one of these stylish items from Torc1 Racing, available in a variety of colours, with spring loaded shifter tips, including 5mm extensions.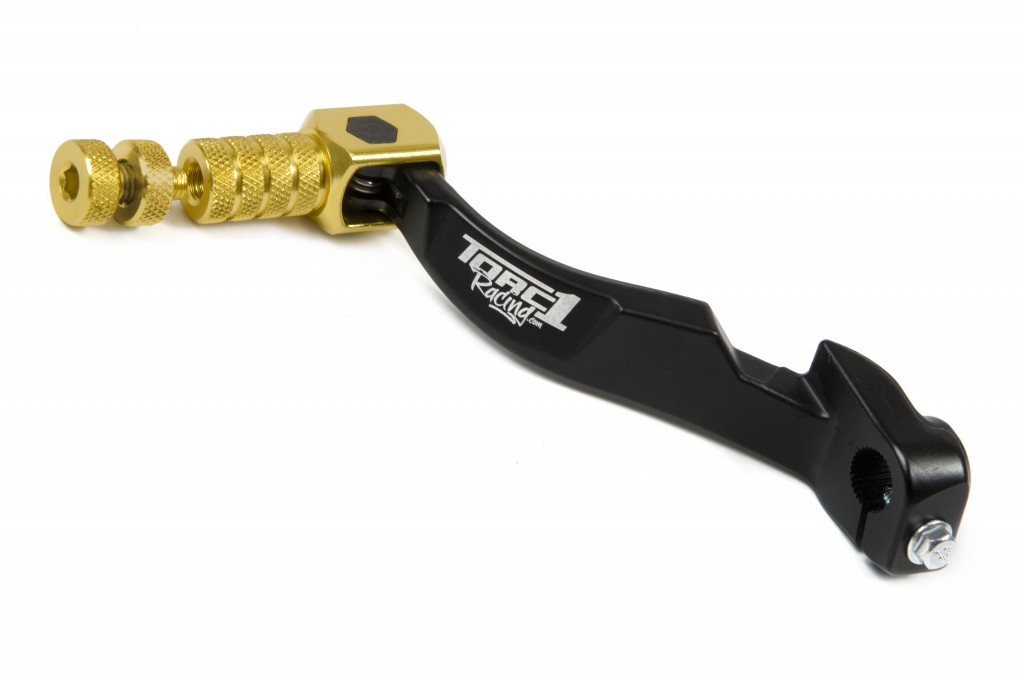 Forged of 6061 billet aluminium for greater strength than CNC machined items, the Reaction Gear Levers feature a hard anodised finish for great durability. The shifter tips are forged, CNC machine finished items, which can be extended with the included hardware. A tension spring and stainless steel heavy duty pivot hardware are protected inside the shifter tip to reduce wear.
The shifter tip also features knurling, providing good grip and a positive feel even in full protective boots. An OEM style 8mm Hex bolt ensures the Reaction Gear Lever is securely fastened to the gear selector shaft.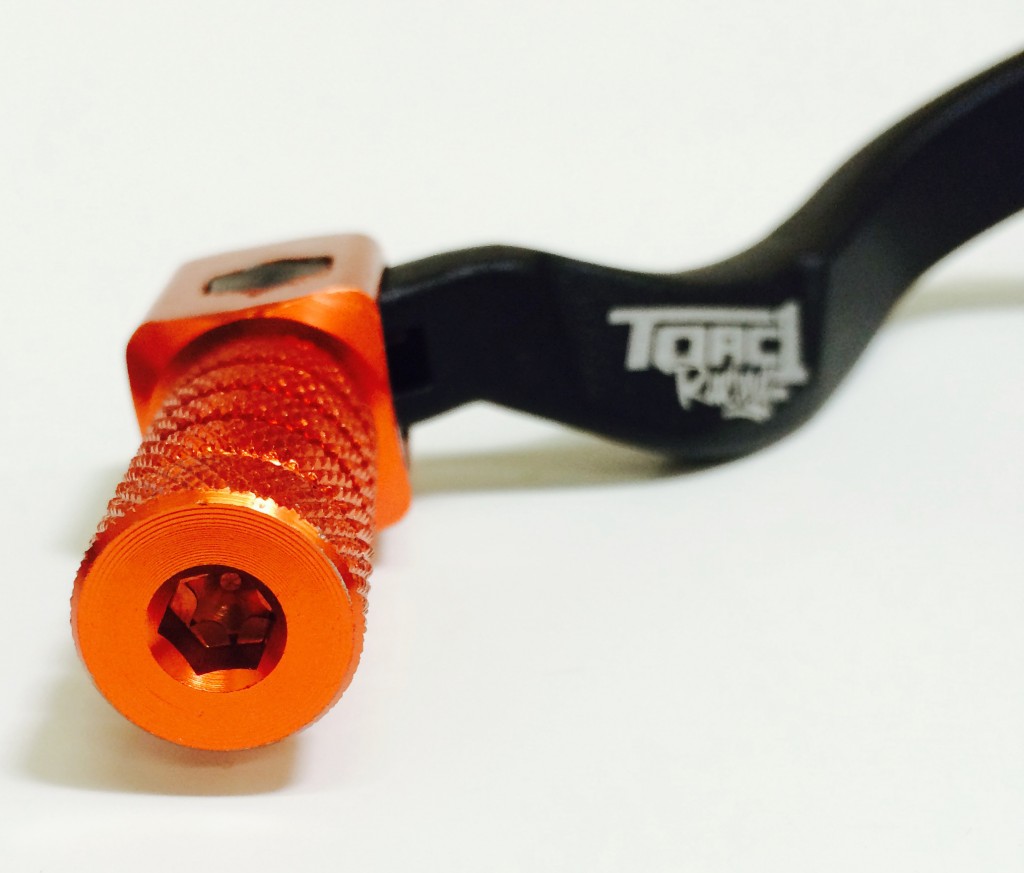 The shifter arm features a laser etched Torque1 Racing logo, while replacement shifter tips are available in red, blue, orange, green and yellow.
Torc1 Racing Reaction Gear Levers are available for $49.95 RRP each, for a variety of off road brands and models including for Honda, Kawasaki, Suzuki, Yamaha, KTM and Husqvarna.
Ask your local motorcycle shop for more information or visit ProAccessories.com.au (07) 3277 0693.